Life-changing inspiration can come from the most random places: an emptying nest, a conference, or a magazine article. In the case of the multi-generational family of brewers behind two brewpubs in Flagstaff, Arizona — Beaver Street Brewing and Lumberyard Brewing — their epiphany came from all of the above.
It Started with a Magazine Article
In 1993, Dick and Jean Wilson read a magazine article about a new trend called "brewpubs." They started thinking the business concept might be something their daughter, Winnie Hanseth, and her husband, Evan, could launch in their Northern Arizona hometown.
At the time, there were no breweries in Flagstaff, approximately 500 breweries in the entire country, and craft beer made up less than one percent volume share of the entire US market. (By contrast, today there are half a dozen breweries in downtown Flagstaff and more than 5,300 in the US.)
(VISIT: 2017's Great American Beer Bars)
"After speaking to my parents about the idea, I started thinking this might be a good way for our family to move back to Flagstaff," says Winnie. "Evan and I were living in California with our two daughters, who were in first and third grade at the time, and the idea of starting a brewpub sounded exciting, but we didn't know anything about brewing. Evan had studied mechanical engineering and I had studied computer programming."
The Hanseths decided to learn more by registering for the Craft Brewers Conference in New Orleans, which took place a few weeks after that initial phone call with Winnie's parents. At the conference, they networked, learned about brewing and became inspired to sell their house in California to launch a brewpub in Flagstaff.
"It was scary," says Evan. "But we had an advantage in that our business partners were Winnie's parents. Plus, they had a guest house for us, so we at least didn't have to worry about finding a place to live."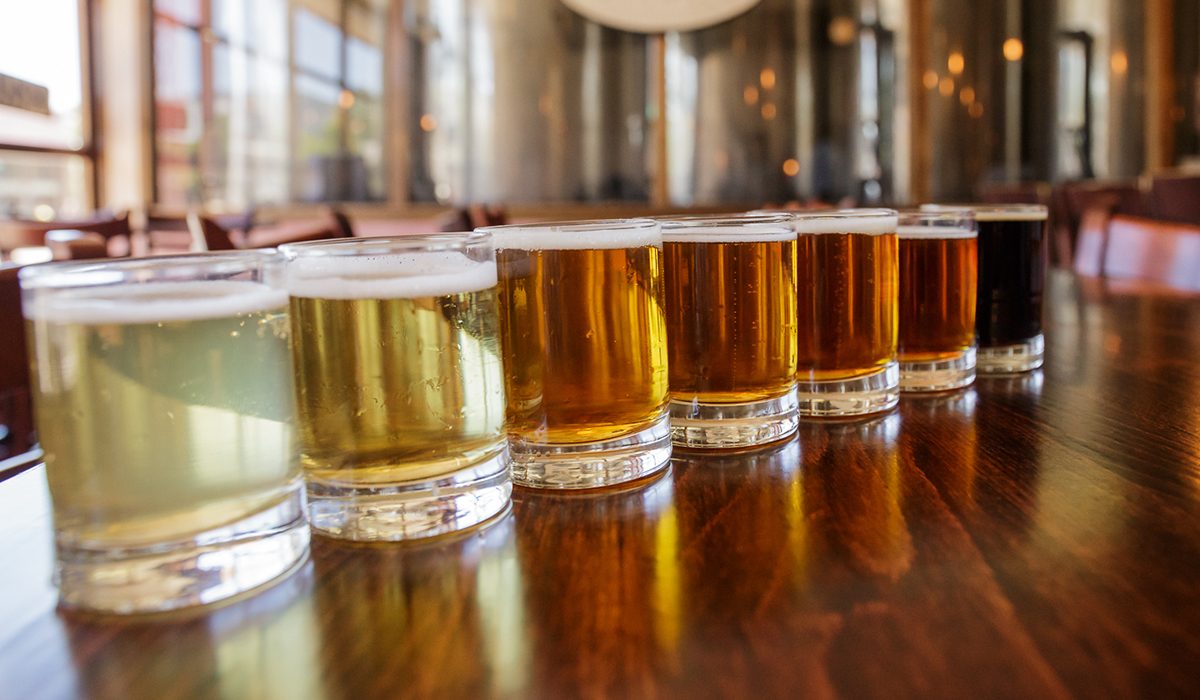 Just days after the Hanseths put their house on the market and arrived in Flagstaff, Evan returned to California to take brewing classes at the University of California, Davis.
"I took my camping equipment and camped in my house while I made some last minute repairs and then I camped at a KOA Campground while I took brewing classes," Evan recalls.
They invested the entire funds from the house sale, along with a business loan from Winnie's parents, into a small commercial property (formerly a grocery store) in an undeveloped part of downtown Flagstaff. The equipment manufacturers installing the 10-barrel system provided two-weeks of training, brewing the first 10 batches of beer alongside the Hanseths.
(LEARN: CraftBeer.com's Big List of Beer Schools)
Less than a year later, Beaver Street Brewery was fully functioning as the first brewpub in Flagstaff.
The Hanseths quickly began to integrate their skills in mechanical engineering and computer programming into their new careers. Evan learned to use his experience with equipment testing to improve the technical aspects of brewing, while Winnie eased into her role as the accountant.
"We had a lot to learn," says Winnie. "But you just gotta jump in and hire the right people. My go-to strategy is always to empower your people."
Growing Up at Beaver Street Brewing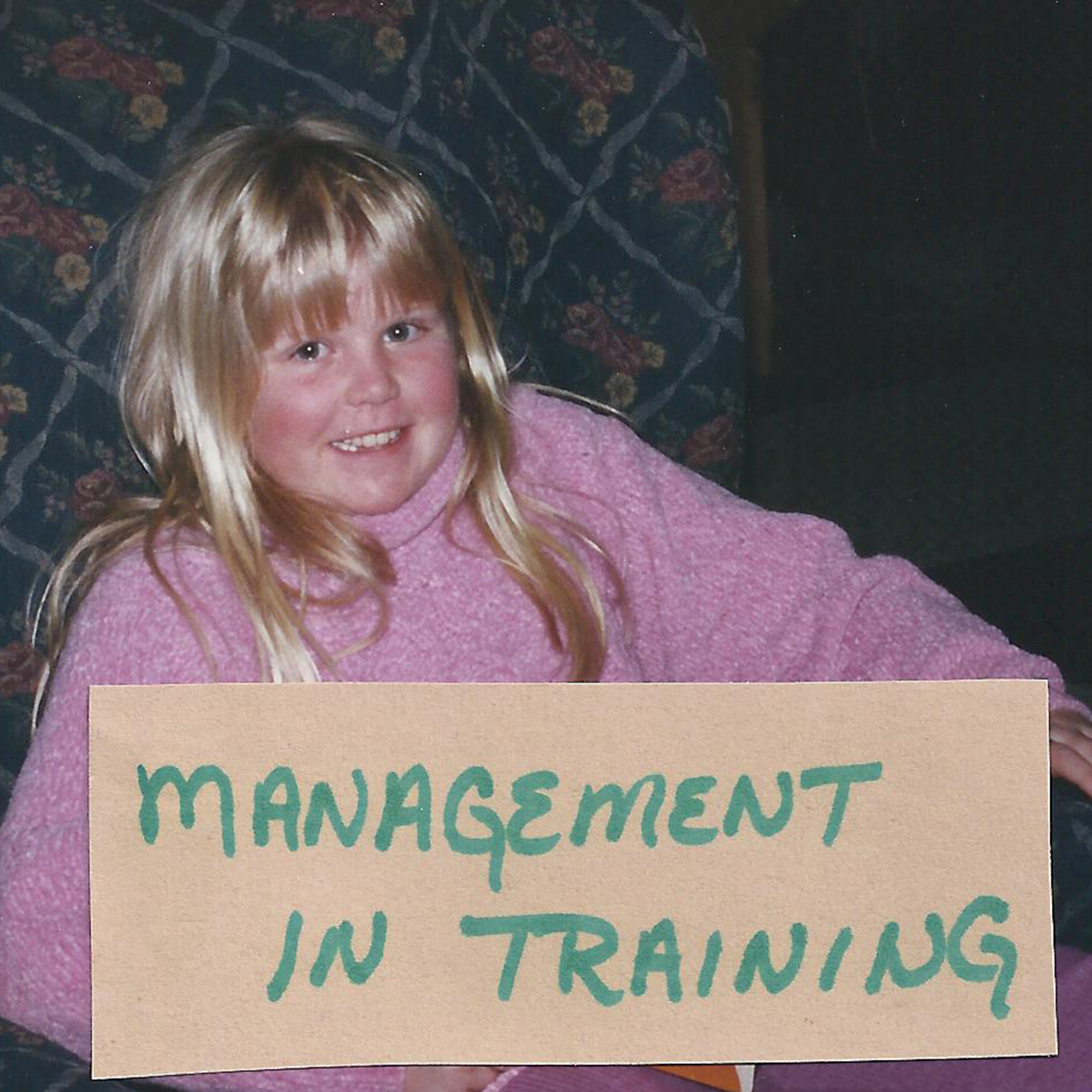 Over the last two decades, the Hanseths have celebrated important family milestones at the brewpub. Kelly, the younger of the two daughters, recalls coming to the restaurant and helping out when not in school. She remembers building snowmen and igloos in the beer garden on snow days.
"I even had my seventh birthday party at the restaurant right before we officially opened," says Kelly. "That was how we first got to test the wood-fired oven."
On another birthday, she remembers having to ride her birthday gift, a new bicycle, inside the banquet room, since the streets outside were frozen.
After working at the brewery during high school, Kelly moved away to college. She intended to major in architectural engineering at California Polytechnic State University. But there was too much brewing in her genes, and she felt the pull to the same path as her parents.
A New Brewpub, A New Generation
Kelly's choice to work in beer had perfect timing: Her parents were working to open a second brewery.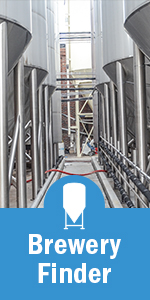 "We knew we made good beer, but we only had the capacity to sell in-house," says Winnie. "After seeing what Oskar Blues was doing with canning, we wanted to produce quantities large enough that we could sell throughout the state, so when the opportunity to renovate the old Halstead Lumberyard building came up, we jumped on it."
In 2009, Kelly was nearing graduation and development of her parents' new 20-barrel brewhouse, Lumberyard Brewing Co., was well underway. She had changed her major to business management and, like her parents 16 years earlier, was looking forward to moving from California to Flagstaff.
"I didn't have a plan after college," Kelly says. "I was panicking and then with the opening of Lumberyard, I thought, 'Well, I do have a job waiting for me in Arizona.'"
Kelly moved back to Flagstaff and now manages the Lumberyard Brewing Co.. The brewery counts on 40- and 80-barrel fermenters to churn out enough beer for canning and statewide distribution.
When it comes to her own path into the brewing world, Kelly says those initial architectural engineering classes she took in college have come in handy.
"Composition and design are universal," she says. "I have used my computer experience with graphic design to come up with ads and some of the labels on the cans. Plus, I grew up in a brewery. This is what I do."
CraftBeer.com is fully dedicated to small and independent U.S. breweries. We are published by the Brewers Association, the not-for-profit trade group dedicated to promoting and protecting America's small and independent craft brewers. Stories and opinions shared on CraftBeer.com do not imply endorsement by or positions taken by the Brewers Association or its members.