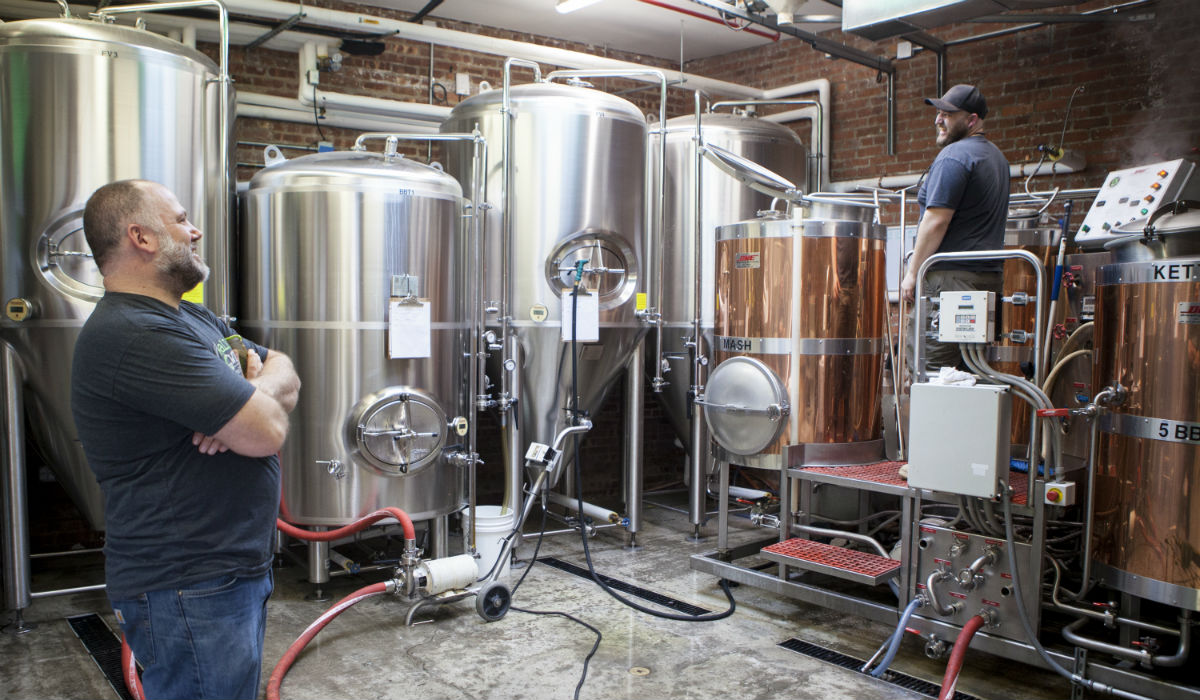 Big Alice Brewing: Craft Beer in the Shadow of Hip-Hop Infamy
"We're a few blocks from Queensbridge and there's so much cultural history from there so we want to give back to our neighborhood and rep that," says Jon Kielty, the head brewer at Big Alice Brewing Co. in Queens, New York City.
The Queensbridge housing projects Kielty is referring to gained an infamous reputation as a no-go zone back in the '80s due to crime and drugs — but they also acted as an incubator for future rap stars like Nas and Mobb Deep, who turned hardscrabble experiences growing up there into lyrics for dramatic and grimy rap songs. As the area around Queensbridge has slowly begun to change, additions like the compact Big Alice Brewing are adding new elements to the local lore, like sponsoring a beehive on a rooftop three blocks away where the bees provide honey for a series of witbiers.
(READ: These New Craft Breweries Leave a Big Impression)
Super local connections like these have become Big Alice's calling card. The brewery's Fistful of Rubies sour ale, which was aged in red wine barrels, was produced from 100 pounds of sour cherries the team hand-picked from a couple of trees in a beer enthusiast's yard in Queens.
Big Alice Brewing Leans on New York State Agriculture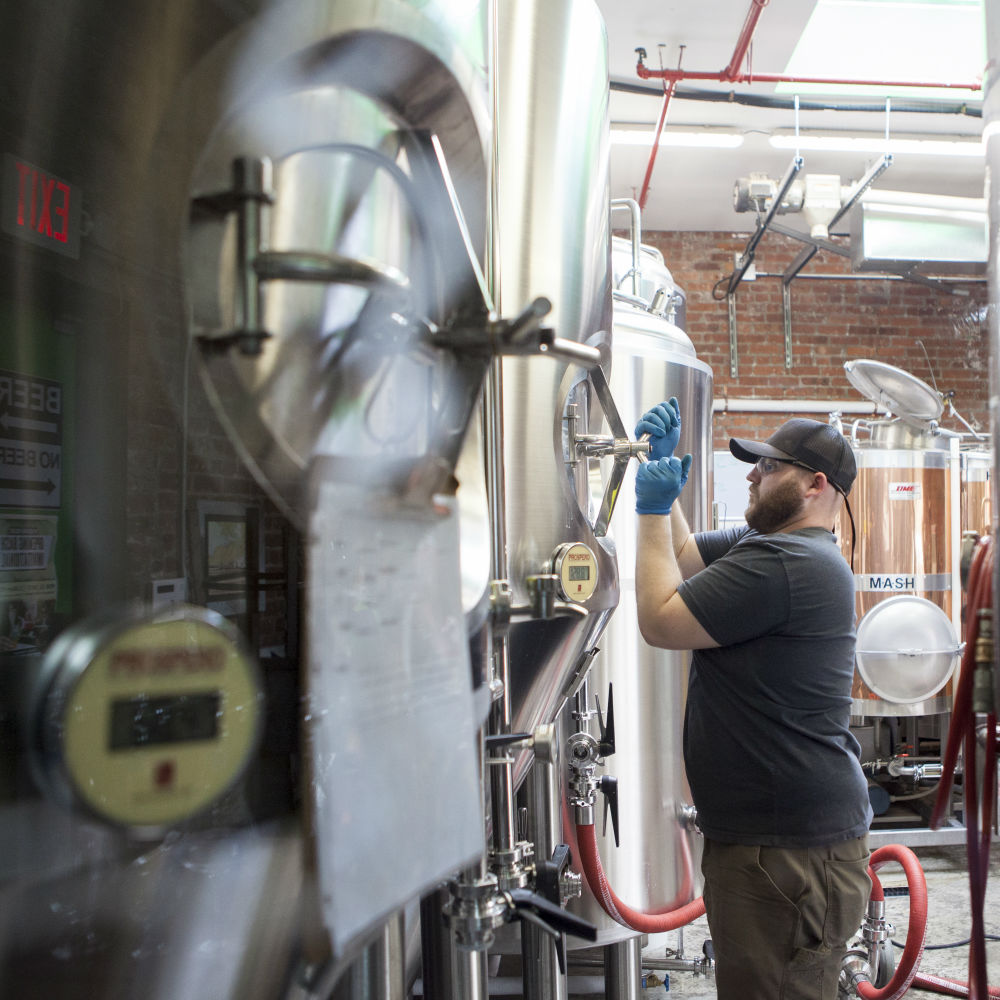 Production at Big Alice's unlikely location kicked off in 2013 when its founders, Kyle Hurst and Scott Berger, launched it as a labor of love. Originally kitted out with a SABCO half-barrel brewing system — "The same system Dogfish Head used when they opened," says Kielty — brewing sessions were limited to a couple of hours on Friday nights.
"There was never a bigger picture off the back," recalls Kielty, who originally joined the venture as a volunteer after sparking his interest in beer via the homebrewing scene.
The first official fruits of the Big Alice experiment was a red ale with pumpkin. One-off batches, which were crafted with ingredients sourced from local community supported agriculture schemes, eventually ran to 141 different beers.
A list of the brews is displayed on the taproom wall at Big Alice. Beer number 93 was a jalapeño rye, which wound up symbolizing the Big Alice ethos of experimenting with ingredients in a bid to "challenge peoples' palates and push them outside their comfort zone for beer."
(BEER STYLE SPOTLIGHT: Rye Beer)
Due to demand, the jalapeño rye was added into regular rotation at the taproom, with fans navigating a flavor palate that Kielty describes as "a nice dark beer with a malt backbone that stands up to the big spicy nose while still having a sweetness to round it out."
He adds that Big Alice recently produced a cask version where they left the pepper seeds in for extra heat and punch.
Connected to Queens
Buoyed by the success of the jalapeño rye, Big Alice increased capacity to a five-barrel system and graduated to a full-time operation. The brewery's adventurous beers are paired with a commitment to sourcing from the local community. Of course, local is a buzzword all across the food and beverage world these days, with every restaurant claiming to use ingredients sourced locally — but Big Alice is committed to the ideal way beyond marketing speak. They're a certified New York State farm brewery, which means 20 percent of all hops and malts come from a New York State farm.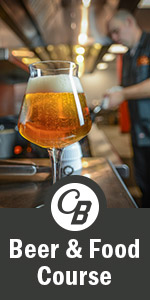 A recent collaboration with Rockaway Brewing, situated just half a mile away, resulted in the What's Up, Doc? farmhouse ale. The zippy brew's production involved securing 75 pounds of Chantenay carrots from a farm upstate in Kingston. Kielty says he wanted to blend the carrots with ginger because the combination works so well when juicing and seeping for other recipes; he jokes that as the juiced carrots weren't strained before entering the fermenter, they might still contain a bunch of healthy vitamins.
(MORE: Find a U.S. Brewery)
At the back end of the brewing process, Big Alice has started to donate spent grain to the nearby Hellgate Farm to use as compost for a rooftop garden being built out with planters. (Kielty adds that Queens residents have begun to email the brewery, asking to collect spent grain for their own gardening and home chicken feed.) When produce blooms, Big Alice will be able to fulfill a goal of creating a 100 percent New York State sourced version of their jalapeño rye with peppers grown just a couple of blocks away.
"We're so connected to Queens that it's such a part of our identity," says Kielty. To that end, the permanent addition of a Queensbridge IPA, which unfurls with gooseberry and tangerine notes, pays respect to a once notorious housing project that's become a pop culture landmark.
"Supporting local is ingrained into our identity," he says. "We had to honor Queensbridge on tap."
CraftBeer.com is fully dedicated to small and independent U.S. breweries. We are published by the Brewers Association, the not-for-profit trade group dedicated to promoting and protecting America's small and independent craft brewers. Stories and opinions shared on CraftBeer.com do not imply endorsement by or positions taken by the Brewers Association or its members.