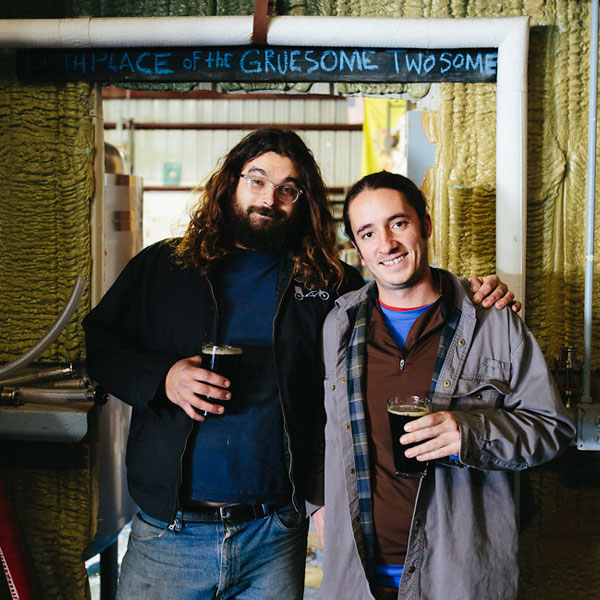 Holy City Brewing: from Scrap Metal to Successful Brewery
Holy City Brewing emerged from the garage of a bicycle shop where one of the four founders, Joel Carl, had used his spare time to turn bike necks, handle bars and scrap metal into a three burner, 15-gallon, all-grain pilot system. That system combined with the right mix of friends — one with professional brewing experience, another with available warehouse space — and a city developing a thirst for more craft beer options resulted in a Charleston brewery rooted in local awareness. Co-founder Chris Brown says that from the beginning the four founders knew they "wanted to be a brewery that the community could get behind."
(MORE: Beercation Destination: Charleston)
A year after opening, Holy City's gold medal win at the 2012 Great American Beer Festival (GABF) in Colorado made them a bona fide contender within the growing national beer community. (As the team prepared for the annual pilgrimage to Colorado for 2016 GABF, they were also bracing for the impending impact of Hurricane Matthew. Fortunately, Holy City only lost power for about 10 minutes. Neither the brewery nor the beer sustained any damage.)
The same year, the brewery received hometown recognition by winning "Best Local Brewery" for the second time in a row — an honor they have continued to receive every consecutive year afterward up until now. Armed with national and local awards Holy City could have let their original community mission slip. Instead they decided to combine their dedication to both craft beer and their community with the aim of "bringing more of one to the other." Over the last five years the brewery has successfully done this by advocating for local causes, finding creative ways to collaborate with other businesses and by optimizing their tasting room as a hang-out spot with regularly scheduled activities.
Taking on the Tough Causes
When South Carolina's coast became a potential target for offshore oil drilling, Holy City stepped up to support the Don't Drill SC movement with Paradise, an American IPA. The session beer, perfect for a day at the beach, received added support with original packaging designed by Shepard Fairey (most famous for his Obama HOPE portrait and Andre' the Giant has a Posse/OBEY series). After Don't Drill SC won its battle against offshore drilling, the brewery turned Paradise's support toward the Coastal Conservation League. Other Holy City beers that have been created to advocate for worthy causes include: Gimme Shell-ter, a blonde ale brewed with blackberries, which supports The Turtle Survival Alliance and Angel Oak, a pale ale brewed for the Lowcountry Land Trust.
(MORE: 6 Things Businesses Can Learn from Craft Beer)
Holy City's collaborations with local businesses cover the gamut of possibilities. Their Bowen Island Oyster Stout is made with succulent oysters harvested around nearby Bowens Island. Their kolsch, Holy City Til I Die, is the official beer of the Charleston Battery, the city's United Soccer League team. Judging by the number and frequency of their joint projects with other craft breweries one gets the sense that these guys are sought after brew partners. The list of South Carolina brewery collaborations includes COAST, Frothy Beard and RJ Rockers. Asheville Brewing Company and Wicked Weed have been regional projects. A current College of Charleston collaboration has brought Holy City together with Left Hand (Colorado), Breakside (Oregon) and Revelry (also Charleston) to create a hoppy peach blonde that will be available, draft only, this November.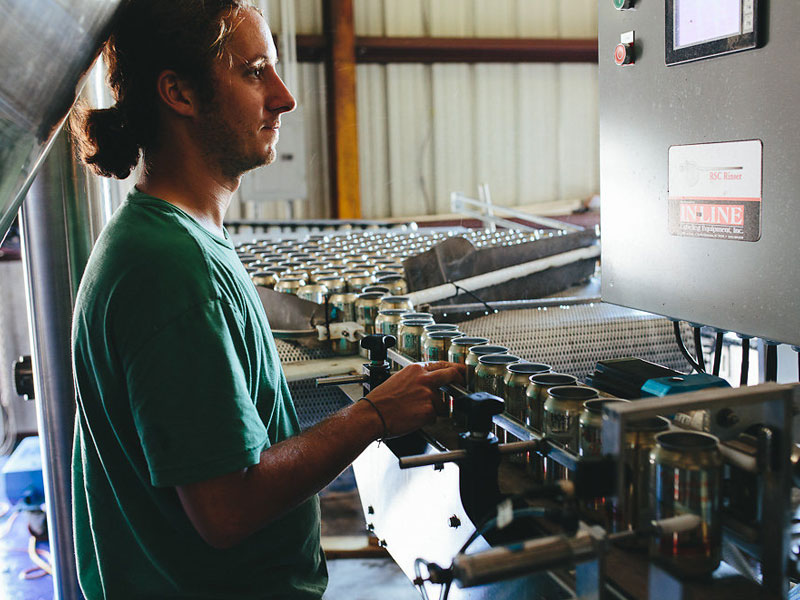 Filling the Taproom
Holy City Brewing also succeeds at bringing the community into craft beer by literally having members of the community fill their tasting room. Popular weekly events include Wednesday's Trivia Night, Friday's rotating roster of live music and Sunday's Bendy Brewsky Yoga.
If events aren't enough to draw a loyal local crowd then the beer selection will make them take notice. Twenty-five beers on tap means there is something for everyone, including in-house non-alcoholic options and tasting room only drafts that do not go into distribution.
Today, Holy City Brewing serves as an admirable example of how to remain a local favorite in a market that continues to grow exponentially. By aligning the brewery's framework with the needs and resources of the community everyone wins.
CraftBeer.com is fully dedicated to small and independent U.S. breweries. We are published by the Brewers Association, the not-for-profit trade group dedicated to promoting and protecting America's small and independent craft brewers. Stories and opinions shared on CraftBeer.com do not imply endorsement by or positions taken by the Brewers Association or its members.