Pierre Celis is a beer legend to many.
His name is synonymous with the Belgian-style witbier, or "white," beer style. The style was completely gone by the mid-1950s. But it was Pierre Celis, a milkman from the village of Hoegaarden in the Flemish Brabant province of Flanders, Belgium, who resurrected the style in 1966 when he founded the first Celis Brewery.
By 1985, Pierre Celis not only had brought the Belgian-style wit back to Belgium, but the style had also spread all over the world.
(DISCOVER: Find a U.S. Craft Brewery)
Life changed drastically in 1985 when Pierre's brewery burned down.
The brewery was not insured. Celis had little choice but to sell to what is now Anheuser-Busch InBev. The new ownership changed the recipe, according to Pierre's daughter Christine Celis. He sold his shares in the new company and uprooted his family, which included Christine, to Austin, Texas, where Pierre opened Celis Brewery once again in 1990.
"When we arrived in the United States," Christine says, "my father smuggled his yeast in vials that he had stuffed in his socks."
Fast forward 10 years and Celis Brewery had reached a point where Pierre had difficulty keeping up with demand. Miller Brewing came calling and Pierre sold a majority stake to the brewing giant to help expand. Six months later, Miller pulled Celis out of 25 states, which signaled the end. By 2001, Celis Brewing was done.
"We have been working for years now to get the brewery back and under family ownership." ~Christine Celis, Celis Brewery
Remaining Faithful to Pierre Celis' Vision
Much like a Phoenix rising from the ashes, Celis is being reborn. Christine Celis, along with a few investors, and her daughter Daytona Camps, are reopening the iconic Celis Brewery in North Austin.
"This has been a long road," Christine tells us. "We have been working for years now to get the brewery back and under family ownership." Continuing her father's legacy is important to Christine and Daytona.
Celis 3.0 has already started brewing operations. The taproom opens in summer 2017 and beers will be available in stores around Austin by August.
"We have tried to be faithful to my father and still keep an eye on what the industry has become," Christine says.
(BEER TRAVEL: Ideas for Your Next Beercation)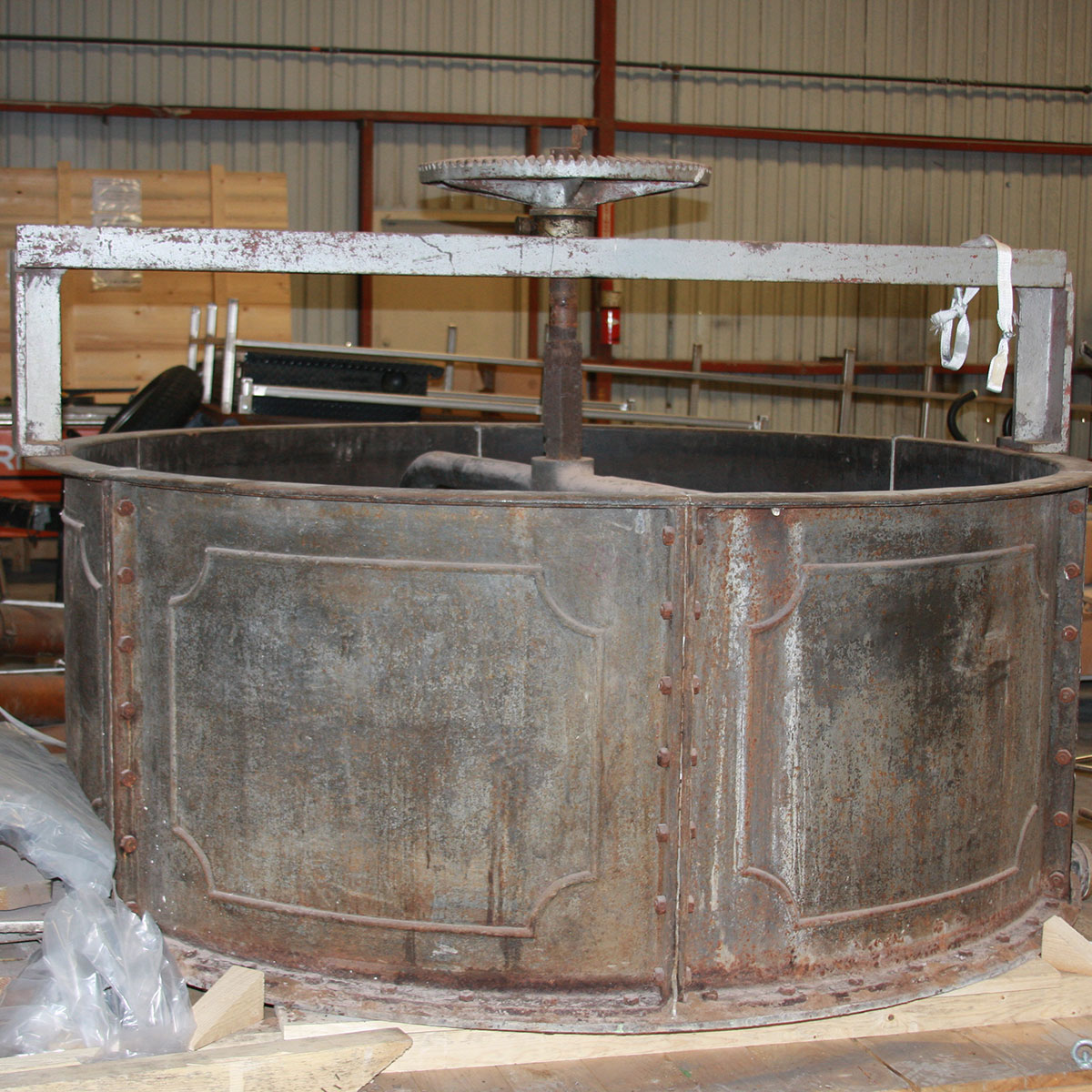 A Mix of Vintage and Modern
Christine has recreated the Celis bar from the first Austin brewery by using the Celis mash tun. She also raised funds to bring the Hoegaarden brewing equipment her father used in 1966.
"I remember being three years old, crawling into the open fermenter to help clean out the yeast," says Celis, who smiles as she remembers this time in her life.
A museum adjacent to the new brewery will house the equipment and other memorabilia. Christine and company plan to have the equipment restored to usable condition.
"We would like to have brewing classes on the original equipment, to teach once again the techniques used in the 19th Century up to my father's time in the 1960s," she explains.
But Christine Celis, who once used roller skates to get around her father's old brewery, is modernizing this next chapter in Celis Brewery. There's a 50 hectoliter (42.60 barrel) brewing system with a hot liquor tank outside to help keep the brewhouse cooler; there are also 100-barrel fermentation tanks and the malting room on the second floor.
Christine was able to get her father's original yeast strain back. It had been stored in Belgium for propagation and safe keeping, allowing enough yeast to propagate by the new brewery's opening.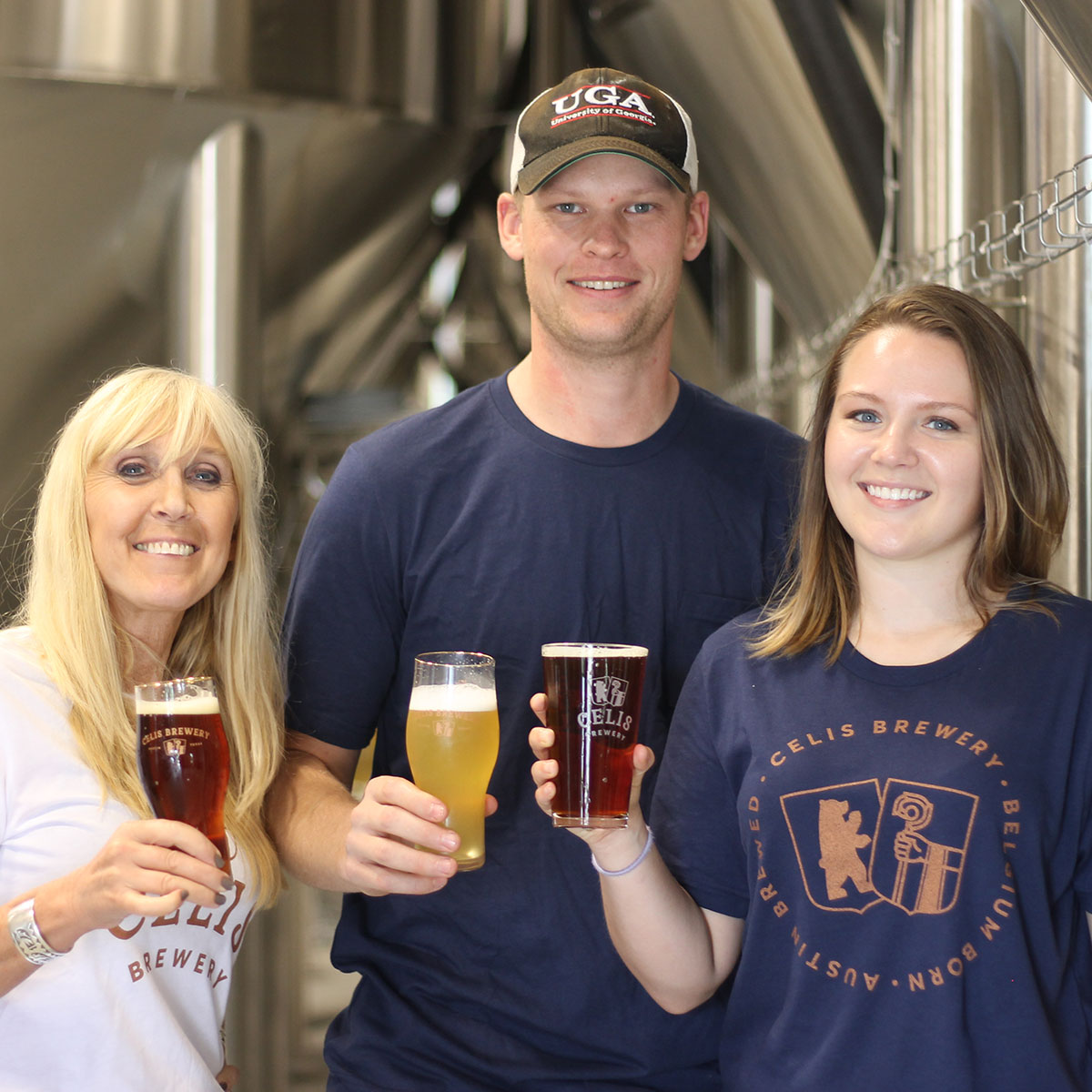 (READ: Great American Beer Bars 2017)
Celis Brewery Team Includes More Family
Initially, Celis will brew its well known Pale Bock and an East Coast style IPA, with the famous Celis White, Grand Cru and others to follow.
Heading up the brewing is former Rahr and Sons' brewer Craig Mycoskie who brings a wealth of brewing industry experience.
Christine's daughter Daytona Camps, granddaughter of Pierre Celis, will round out the brewing team at Celis. Camps found a love of her family's history and brewing when she was 19. Initially, she brewed at Uncle Billy's in Austin for two years. After leaving Uncle Billy's, she guest-brewed around the U.S. and Europe so she could gain more experience. Returning to Austin, Camps continues the Celis tradition.
Celis is back and with it a grand brewing tradition from a family passionate about beer and protecting history.
CraftBeer.com is fully dedicated to small and independent U.S. breweries. We are published by the Brewers Association, the not-for-profit trade group dedicated to promoting and protecting America's small and independent craft brewers. Stories and opinions shared on CraftBeer.com do not imply endorsement by or positions taken by the Brewers Association or its members.