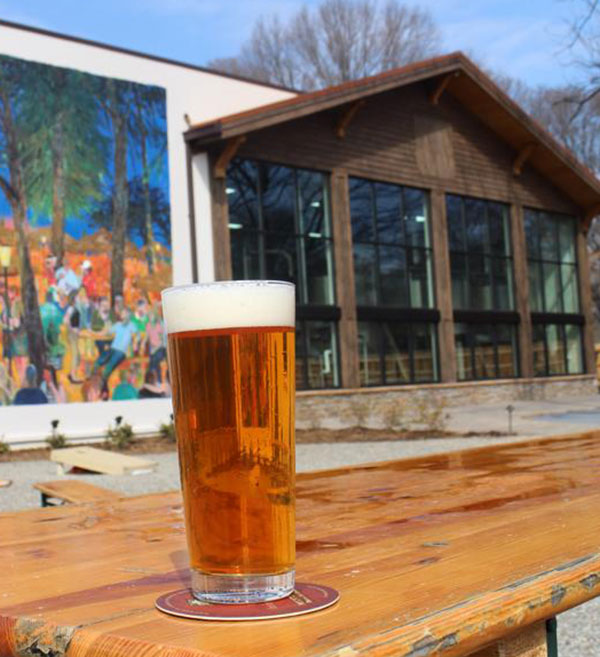 The Olde Mecklenburg Brewery
It wasn't too long ago that Charlotte, North Carolina—the "Queen City"—was the furthest thing from craft-beer royalty. As recently as 2008, national brewpub group Rock Bottom Brewery was the only game in town.
The previous year, John Marrino was in the midst of a life-changing, three-month journey across North America with his wife and 18-month-old daughter that would not only launch a new career for the Boston native, but also help forever alter the beer landscape in Charlotte. In March 2009, Marrino opened The Olde Mecklenburg Brewery, which since has sparked a Queen-sized revolution.
"I think we're at almost a dozen breweries now (in Charlotte)," Marrino says, "and when I opened it was only Rock Bottom, so I was the first (distributing) microbrewery to open in a while around here. It was a difficult start because, due to other breweries that had come and gone, there was a lot of skepticism in the local market about whether a small, local brewery was going to deliver quality consistently, and we sort of proved that that could be done, and now we've got a wave of brewery growth."
Fittingly, Charlotte's oldest craft brewery is now the city's largest, following a major expansion completed last year. OMB, which specializes in German-style lagers, moved into a 36,000 square-foot building just down the street from its former location in downtown Charlotte on Aug. 15, 2014. A new 60-barrel, four-vessel brew house purchased from Germany, meanwhile, quadruples the size of OMB's previous system and has an annual production capacity of 100,000 barrels a year.
Just four months after opening last year, the USA Today and 10Best Readers' Choice Awards named OMB the Best Brewery Tour in America, putting the business in the national spotlight.
"It's been amazing," Marrino says. "We've had a tremendous response. We've been busy ever since (the expansion), and we've seen an impact both on the traffic in our Brauhouse at the brewery and the tours have been very popular—we've seen a big uptick in our wholesale business. I think the two of them are linked because a lot more people are coming through the brewery and discovering the brewery, and we're getting a certain percentage of those people that are drinking our beer around town."
German-Style Purity
Marrino developed his passion for European-style lagers during a four-year stint in Germany during the 1990s as an employee of a German-based advanced water treatment equipment manufacturer.
"I fell in love with the beer over there," Marrino says, "because the quality was so great—it was extremely flavorful, drinkable and refreshing."
In 2002, the company built a new factory in Charlotte, where Marrino and his family relocated. Two years later, the company was acquired by an international conglomerate, and soon thereafter Marrino left his job, unsure of what he was going to do next.
It was during that soul-searching journey in 2007 that Marrino decided to follow his passion and open a brewery to begin filling the obvious void that existed in the Queen City.
His business plan centered around producing the kind of easy-drinking, flavorful beers Marrino enjoyed in Germany, with the key being freshness and strict adherence to German beer purity laws.
"I've never met anybody in my life that has ever said to me after going to Germany, "Man, the beer really sucks over there,'" Marrino says with a chuckle. "The problem was that, previously, you couldn't get old German-style beer here (in the U.S.).
I think it's a real eye-opener for the average American consumer to taste real German-style beer like it's coming out of a brewery from Germany, and people are pleasantly surprised by it."
And because of the relatively low alcohol by volume (ABV) of many of these beer styles, Marrino can count on consumers drinking his beer in greater volume, which means more cash flow.
When it comes to making beer, however, Marrino's mantra is quality over quantity. He rarely has more than a half-dozen brews on tap, preferring to master a handful of products. Marrino won't sacrifice full month-long primary fermentation periods for his flagship lagers, despite the limitations it puts on OMB's overall production capacity.
"We just won't do that," he says.
Marrino believes consumer education is critical, and OMB's staff is well-schooled at sharing not only information on the craft beer industry but also, specifically, Marrino's philosophies on German-style beer making. The USA Today article comments that OMB's tour guides "present information in a clear manner that gives even some beer nerds an 'aha' moment or two."
Following a tour, patrons can dine in and enjoy brews such as the flagship Copper and Captain Jack Pilsner in one of OMB's two Festhalles or Munich-style Biergarten, the centerpiece of the 8.5-acre property.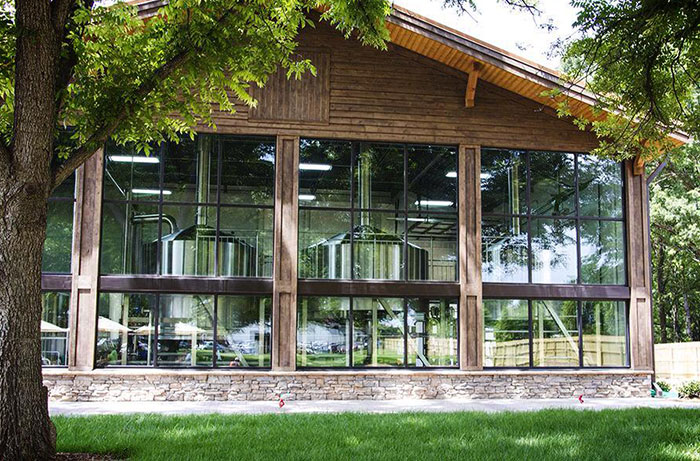 "I call it a little oasis in the middle of Charlotte," Marrino says. "It's a green property with big, mature trees and a 20,000 square-foot beer garden, so it's quite a nice location to come hang out in on a Saturday afternoon to drink beer."
And thanks to OMB, it's not the only choice for beer lovers living in or visiting Charlotte now.
"The good news is it's a rising-tides-float-all-boats scenario," Marrino says. "The awareness of breweries has exploded in the community—everybody is winning—and our brewery has not slowed down.  I have to say, the other breweries in town are doing much better than I did when I started. They're all doing really well, and that's a good thing."
CraftBeer.com is fully dedicated to small and independent U.S. breweries. We are published by the Brewers Association, the not-for-profit trade group dedicated to promoting and protecting America's small and independent craft brewers. Stories and opinions shared on CraftBeer.com do not imply endorsement by or positions taken by the Brewers Association or its members.