Don't let Trubble Brewing's name fool you. This family friendly brewery has meant business since it opened in Fort Wayne, Indiana, in 2015. Until, that is, trouble actually came knocking in the form of COVID-19. And like every brewery in the country, Trubble had to pivot overnight. Call it a labor of love – a husband-wife team owns the brewery – but Trubble has had its fighting gloves on ever since, getting creative and engaging the community to keep the crisis from taking it down.
When Trouble Began Brewing
When news about the coronavirus got more serious in March, Trubble started seeing a slip in sales. But the brewery, which has two locations in Fort Wayne, both of which serve food (although its main location has a more extensive menu), was already taking measures. There were signs posted about hand washing and they were doing regular updates about sanitation with its employees.
"We had come up with about two to three contingency plans when the governor suspended dine-in services," says Keli Hankee, co-owner with her brewmaster husband, Chad.
That order, which has since allowed for carry-out and delivery from restaurants, began on March 24. In a proactive move, Trubble had already laid off its 18 employees so they could start collecting unemployment. "We told them that if sales justified it, we would begin hiring them back," says Hankee.
Still Selling Beer, Filling Growlers
With sales now down at the brewery, which in pre-virus times had regularly scheduled events from trivia to live music several times a week at its main location with numerous outdoor events on its pet-approved patios, Trubble decided to sell beer during limited hours Monday through Sunday. For a while, it was still filling growlers, and after a temporary halt at the end of April — "we were concerned about the number of COVID-19 cases expected to hit Indiana," Hankee says —  started doing this again May 1. The brewery has been spraying customers' growlers with a bleach solution for 30 seconds and rinsing them before refilling them.
The brewery also sells crowlers and crowler cans, and although it doesn't have a canning machine, it's using twist-off crowler cans, which Hankee calls a lifesaver. Trubble is charging customers $2 per can (on top of the beer), which covers its costs.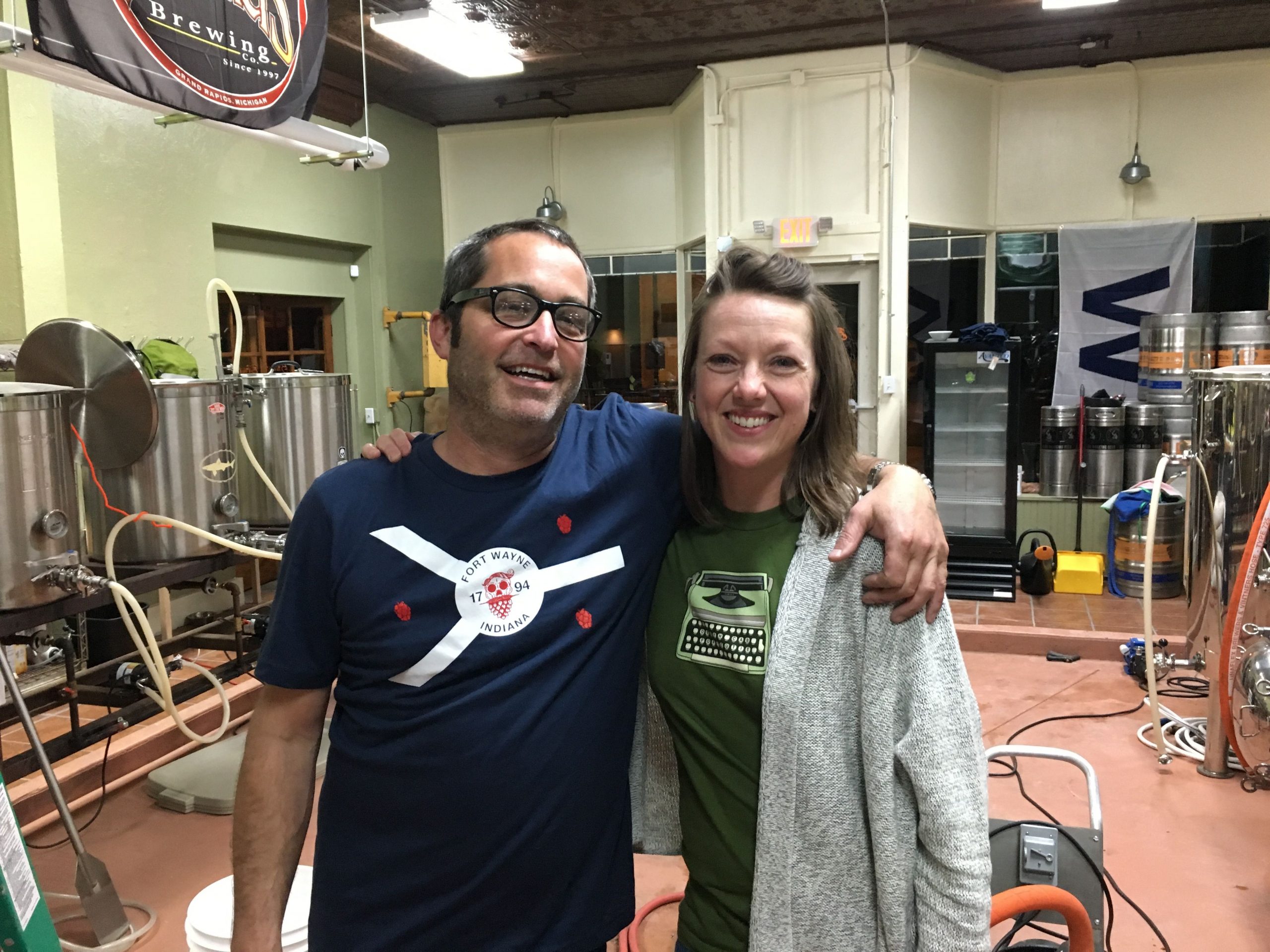 Adding Family Meals
Food sales then shifted to the weekends, as customers were allowed to carry out food or have it delivered Fridays, Saturdays and Sundays. In addition to its regular menu of rice bowls, loaded fries and burgers, Trubble added family meals like meatloaf, mac and cheese, and lasagna to give people a better value per meal cost and reduce their contact when ordering out. The meals have been a hit.
Orders come in through the Toast app, but Trubble recently halted carry-out temporarily for the same reason it stopped filling growlers, although it's offering select delivery with no charge to those who live within a 2-mile radius.
Giving back and going forward
So how has Trubble adjusted to these constant pivots? Surprisingly well, says Hankee, who even admits that at times it feels "relatively easy." Before the virus she had to worry about promoting beer and food specials, beer releases and nightly events. Her biggest focus now is promoting online ordering through social media and other channels. Through its Facebook page, Hankee has started a vlog to keep customers up to date on Trubble's happenings, and the brewery is hosting live music events where musicians play to a virtual audience, encouraging customers to buy its beers so they can sip to the beats at home.
Although the message is more streamlined and the community has been supportive, Trubble has had to slow its beer production, and its food and beer sales have taken a major hit.
"Like other breweries, our biggest cash flow is April through September, and we have to bank money in the summer to keep paying our bills in the winter," she says. As a result of the COVID-19 pandemic, sales have been cut by 75 to 85 percent.
Staying As Positive As Possible
But they're getting by and giving back to their employees and the community. Hankee set up a GoFundMe account for her employees and has already distributed funds to its employees. And recently, Trubble started its Pans for a Pandemic. Every week, 5 percent of its revenues is donated toward food ingredients, and the Trubble culinary team creates a hot meal for those on the front lines. The community can nominate a group for these free meals.
As of press time, nine employees have been rehired, and Trubble is looking to increase that number in the next two weeks. Until then, Hankee is continuing to explore new ways to find business and stay as positive as possible.
"I'm just trying to stay focused on what we can do and not worry about the future – too much," she says.
CraftBeer.com is fully dedicated to small and independent U.S. breweries. We are published by the Brewers Association, the not-for-profit trade group dedicated to promoting and protecting America's small and independent craft brewers. Stories and opinions shared on CraftBeer.com do not imply endorsement by or positions taken by the Brewers Association or its members.