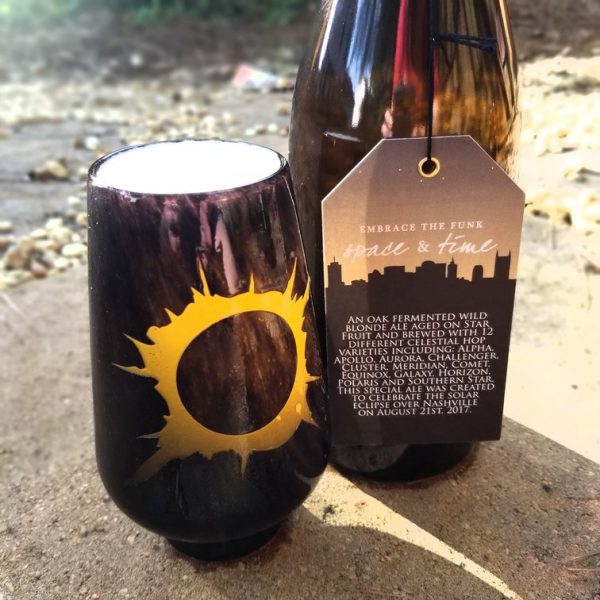 Yazoo Brewing Debuts Solar Eclipse Inspired Beer and Glass
Yazoo Brewing Company is pleased to announce at 2 p.m. CST on August 18, 2017, in the Yazoo taproom the release of the solar eclipse beer inspired "Space and Time" and a custom handmade & blown glass to celebrate the upcoming solar eclipse over Nashville.
Space and Time is an oak fermented wild blonde ale aged on star fruit and brewed with 12 different celestial hop varieties: Alpha, Apollo, Aurora, Challenger, Cluster, Meridian, Comet, Equinox, Galaxy, Horizon, Polaris, and Southern Star.
In addition to this special one-time beer, Yazoo and Pretentious Glass Company collaborated to create a unique eclipse visualized glass. The dark black glass was specifically designed to allow light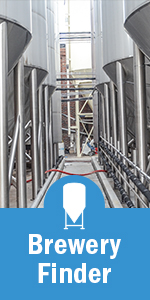 to shine through the glass revealing a yellow glow around a dark moon. With only 40 of these handmade and blown glasses created they are sure to be a sought after piece of  2017 Eclipse memorabilia.
(VIDEO: He Turned His Childhood Farm Into a Brewery)
Head of Yazoo's Sour & Barrel aging program Brandon Jones says, "With the world's attention focused on Nashville for such a historic event when wanted to commemorate the Eclipse with a unique combination of barrel aged beer, hops, fruit and an amazing glass. When I started working on this project over a year ago many ideas of different celestial themed beers kept coming to mind. I'm very proud we were able to align those ideas and incorporate them into a unique and balanced beer."
Matthew Cummings owner of Pretentious Glass Company describes the special technique used to create this glass as risky. "Using the very difficult 'Graal Method' of working with hot glass to hand etch at room temperature then bringing the glass back up to 2,000 degrees F to fire polish makes it very rare in product design. Each step has the possibility of cracking the glass. While an Eclipse is rare, it is also unique to work with a brewery that cares so much about quality and artistic expression."
Space and Time is part of the Embrace The Funk line of beers and is packaged for tap room to go sales. To celebrate this release (in addition to the wax dipped 750ml bottles)  the Yazoo taproom will also have a limited amount of 1.5L magnum bottles of this one-time special brew available on a first come first serve basis.
***
Yazoo Brewing Company is an independent locally owned brewery in the Gulch area of  downtown Nashville, TN. Opening in 2003 the brewery now distributes bottles and draft beer to Tennessee, Mississippi, Colorado, New York , South Carolina and Indiana. The onsite taproom is open weekly Wednesday through Saturday, with tours of the brewery also available. The Yazoo Embrace The Funk (ETF) program is a series of wild and sour beers aged in various types of oak ranging from 6 months to 3 years.
Pretentious Glass Company is located in Knoxville, TN and uses old world techniques to create hand made one of a kind glassware from molten glass.
Contact Info
Contact: Jimmy Mitchell
Email: bjones@yazoobrew.com