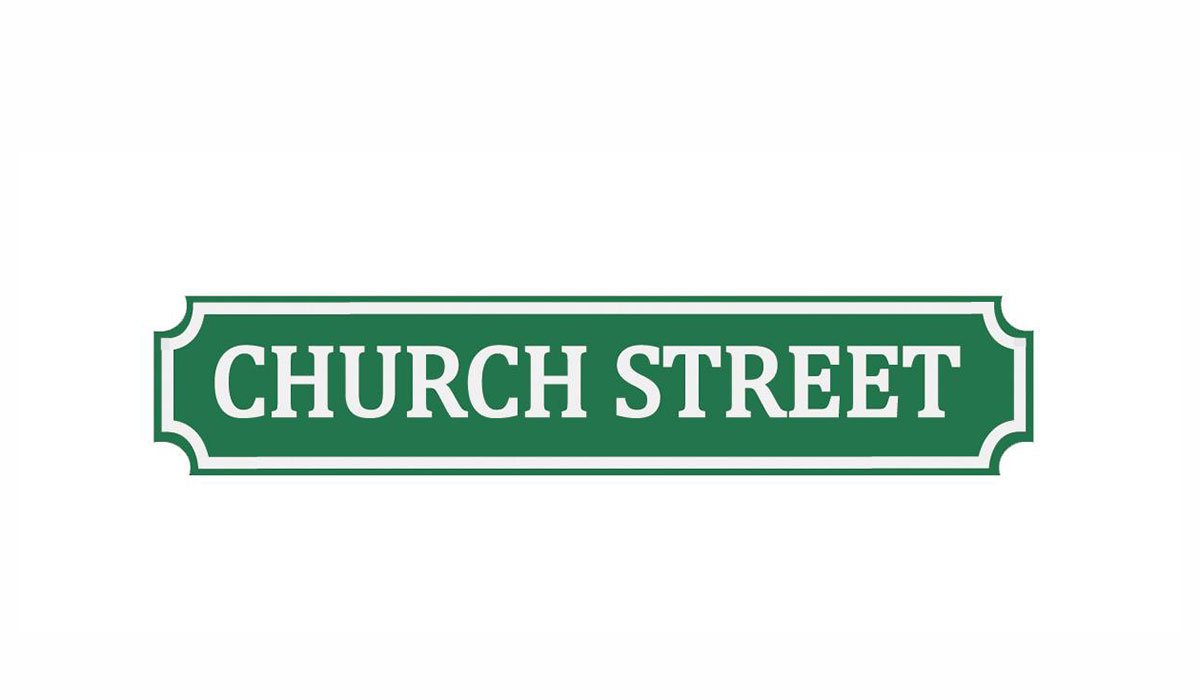 Church Street Brewing Plans 5-year Anniversary Celebration
"Has it been that long? Wow, seems like just yesterday – it's been a lot of work, but also a lot of fun!" says Lisa Gregor, owner/co-founder of the Church Street Brewing Company. Lisa is thankful and very much aware that Church Street's success could not have happened without the help of wonderful and loyal patrons, great distribution partners, and of course, her colorful and hard-working team. Lisa adds, "I want to thank everyone from the bottom of my heart for a great 5-year run! And together, I believe we can achieve another wonderful fun-filled 5 years!
To celebrate our success, we've organized several events over the weekend from Sep 28th thru Oct 1st to include an anniversary pint glass giveaway on Thursday (while supplies last), several live music events on Friday and Saturday, a couple excellent food trucks, and circus acts by BIRCUS Brewery, who are coming all the way from Kentucky!
(VISIT: Find a U.S. Brewery)
There'll be 5 different musicians/bands over two days – check them out!
Tony & Natalie: This uncle & niece duo is a local Itasca favorite. Tony plays the guitar while his niece, Natalie, plays the sax – how many women do you know play the sax, it's awesome! Their music spans many genres. (Fri 4-6 p.m.)
Robert Rolfe Feddersen:Fri & Sat 6-8 p.m.
The Powdered Toast Men: Fri 8:30-10:30 p.m.
Katie Hibben: Sat 3:30-5:30 p.m.
JD Kostyk: Sat 8:30-10:30 p.m.
A couple of excellent food trucks as well — both voted "One of Chicago's Best!"
As if the live bands/musicians/food trucks – and great craft beer J — were not enough, we have a Circus Show on Saturday from 1-3pm. It will be the "The Greatest Beer Show on Earth", produced by BIRCUS majority owner/founder Paul Miller, who was a clown in '96/'97 with the Ringling Bros, and Barnum & Bailey Circus. The show will feature BIRCUS owners Sam Sion of Duo Rose, who has toured the world, Donald Keme, originally from Togo, and rounding out the dynamic cast of performers is Dharmesh Bhagat of India.
In Paul's own words, he's always been a "circus freak". He got the idea back in 2010 when he met his good friend in Belgium, who was funding his own circus project by brewing and selling craft beer to his Belgian clientele. Paul licensed the concept and the rest is history. Paul set up shop in an old movie theater in Kentucky across the river from Cincinnati, Ohio. They finally got the right craft beer brewing after bringing on board, Sean Gregor, as the brew master. Yes, Sean is Lisa/Joe's son! Paul says Sean is pretty amazing not only because he brought his Church Street brewing knowledge/experience to BIRCUS, but because, as Paul says, "he's got an open mind". If you think the combination of beer/brewing and the circus is a "gimmick", or just downright weird, then you're sorely mistaken.
(READ: 7 Offbeat Places to Drink Craft Beer)
Paul and Sean make a great team and complement each other very well. Sean is passionate about making great tasting beer, and Paul loves doing the circus! So far, they're doing well, so come and check them out… Their act is on Saturday, September 30, from 1-3 p.m.
We hope you can make it to our 5-year Anniversary Celebration. We're looking forward to your company and you'll also get a chance to check out our new labels that are getting a lot of praise. See you there, Prost!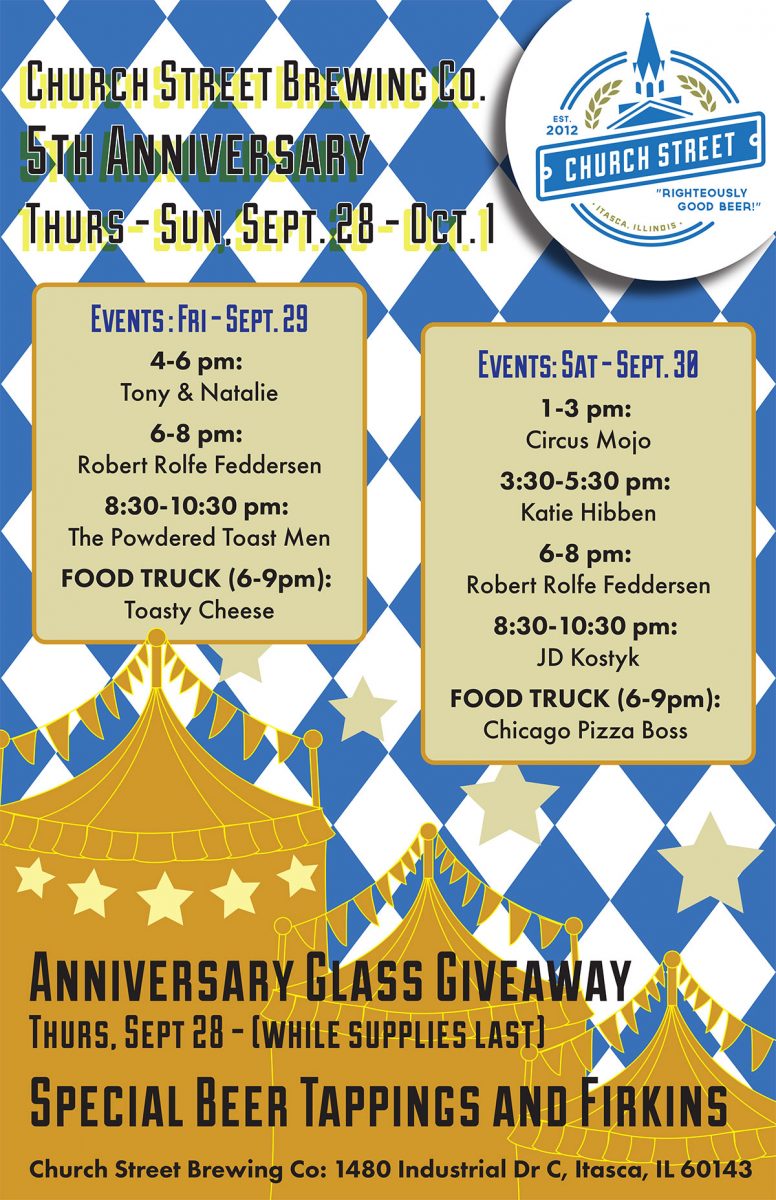 Contact Info
Company: Church Street Brewing Company
Contact: Jake Moon
Email: jake@churchstreetbrew.com