A family-run brewery in small-town Oxford, Michigan, has won gold medals in two international beer competitions. HomeGrown Brewing Company received a gold medal in the World Expo of Beer and a gold medal, bronze medal and the title of Michigan IPA Brewery of the Year at the New York International Beer Competition 2019.
The micro-brewery in Oxford received the top award this week for their Oxford Ale at the World Expo of Beer competition, and last month were awarded gold at the New York-based competition for their Zephyros, a hazy India Pale Ale (IPA) beer, as well as bronze for their Ruck-a-chuk American IPA.
Owner and master brewer John Powers says he is extremely proud to have his beer recognized on such a scale. "It's a tremendous honor," says Powers. "Our Oxford Ale is one of our flagship brews and our Hazy IPA is one of our most popular seasonals—we might have to make it a permanent feature on our beer menu now."
Oxford DDA executive director Glenn Pape says the recognition shows the brewery's dedication to their craft and that the village is proud to be the home of an award-winning brewery.
"Those of us who enjoy the outstanding beer from HomeGrown Brewing Company are very happy to see them getting the recognition they deserve for their outstanding products," Pape says. "It is businesses like HomeGrown that help to put Oxford on the map."
The World Expo of Beer, held in Frankenmuth, is Michigan's only international competitive beer event and awarded other Michigan stalwarts like Bells Brewery, Ellison Brewery and Griffin Claw. With 600 entries, from 14 countries, the NYIBC competition also acknowledged well-known Michigan icon Founders Brewing Co. for several awards and as Michigan Brewery of the Year. For a small, new micro-brewery to claim medals and titles alongside such renowned names is a big deal, says Powers.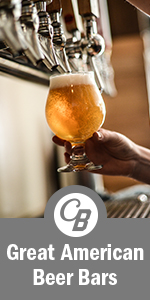 "We love that the playing field is level enough for us to compete with established names in the industry," he says.
HomeGrown's unique Zephyros brew has a floral aroma, grapefruit notes and uses heavy, late-addition hops (including Galaxy hops from Australia) and is described by the brewery as "Cloudy, with a chance of blowing your mind". The downside, for the brewers, is that the Zephyros is their most labor-intensive brew, adding up to a 12-hour brew day for each batch.
"It's a good problem to have," says Powers.