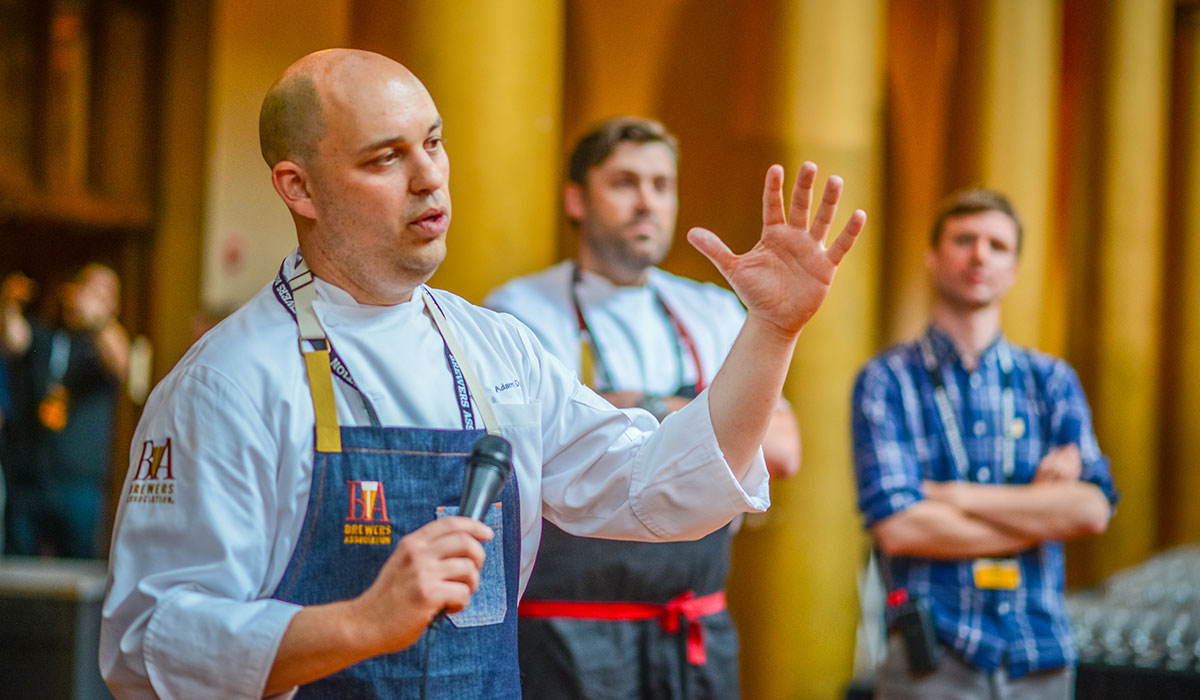 Chef Adam Dulye's Secrets to Planning Beer and Food Pairings for Savor 2017
How do you plan for a large-scale beer and food tasting event like Savor? In 2017, 86 breweries will be participating. Since each of those breweries pours two beers, that clocks us in at well over 150 beers in one night, each paired to a dish.
At the event, you'll agree that Savor has the feel of an intimate affair. But in the background, as chefs, how do we plan for a beer and food pairing event on a large scale? We crowdsource it — and you can take some of the same principles and apply them to a beer pairing dinner at home. Here's how we do it.
(MORE: Mark Your Calendars for American Craft Beer Week 2017)
Crowdsourcing Beer and Food Pairings
In mid-February, we gathered more than 50 palates (i.e. people) to taste over 145 beers from small and independent U.S. craft brewers. We asked our guinea pigs to provide some thoughtful, detailed notes on the experiences that hit their palates.
Most of the articles and reviews you read about beer speaks to how true to style the beer is: Which hops were used? What is the ABV? While all of these notes are important and relay key information about a beer, none of them write a menu, none of them tell a story, none of them create an experience.
So in order to get the information we need to create a menu, we need to coax flavors, moments and experiences from our tasters. We take an entirely different approach to tasting.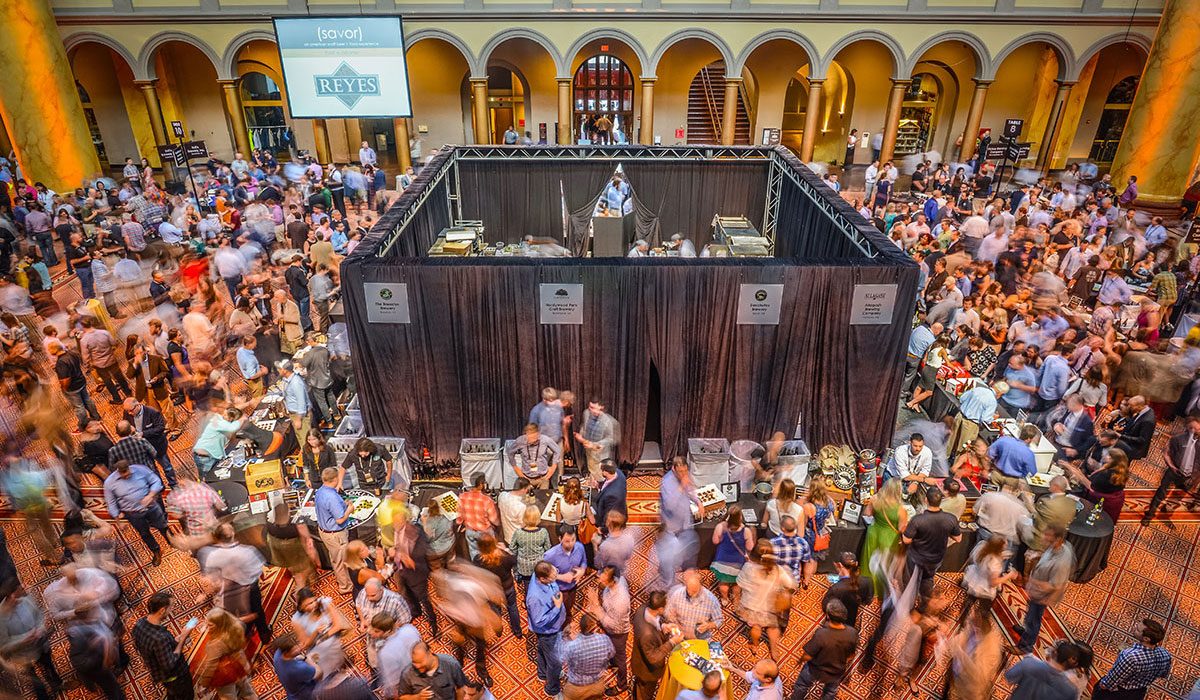 Beer Pairing is About Experiences on the Palate
For some die-hard beer judges and beer drinkers alike this may take a bit of work convincing your brain to not judge a beer, but rather taste a beer.
You see, it's the first thing that pops into your head that we as chefs writing this menu want. I don't care what you think about it as an IPA, a pale ale or a sour beer. Instead, as a chef, I want to know what popped into your mind first. It's a bit like watching the old Ghostbusters flick. Who thought of the Stay Puff Marshmallow Man? Yup, that's what we want.
What did that first smell, that first sip do to your palate? Where did your mind take you? What memory came to you?
(MORE: 51 Great American Beer Bars, according to CraftBeer.com Readers)
Crowdsourcing Beer and Food Pairings at Home
There are a few ways to try this at home. First, have someone else pour you a beer and not tell you what it is.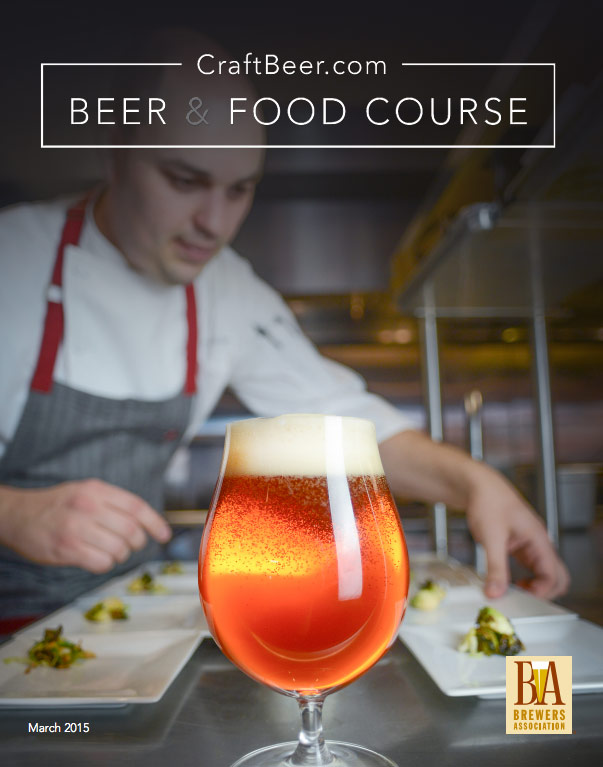 Don't approach it by trying to figure out what the beer is. Approach it from what the beer reminds you of: Could you be sitting outside on a hot summer day? Does it make you think of hearty beef stew? Does it bring up memories or smells such as flowers, fresh cut grass, the ground just after the rain, snowmelt, perfume trail? The list can go on and on, and most importantly, there is no wrong answer.
Taking what you experience in a beer and transforming those experiences into a dish is how we get new pairings, new dishes, new experiences.
Next, and probably most important, don't listen to what anyone else tells you they smelled, tasted or thought. The power of persuasion can take over what you may perceive, and it is key to not miss your own pairing moment.
When someone says "lemon," your brain thinks lemon — and even if you, yourself don't perceive lemon, just because someone said it, you are more likely to agree with them than to find a new flavor profile.
The key for chefs in a crowdsourced tasting (ours netted over 1500 individual comments on the beers tasted) is this: believe in the crowd. Take in what everyone says. Look at the keywords of each sentence. If you see lemon five times, chances are some form of lemon in the dish will work out well and highlight some great notes in the beer.
Trust your crowdsourced notes whether they be from three palates or 50. If the tasters are truly writing down the first thing that comes to mind you're sure to find some new pairings.
If you plan on being in the D.C. area on June 2 or 3, come stop by and try some of the dozens of beers paired to some 55 different dishes and stations. We would love to have a beer with you and see what you taste first.