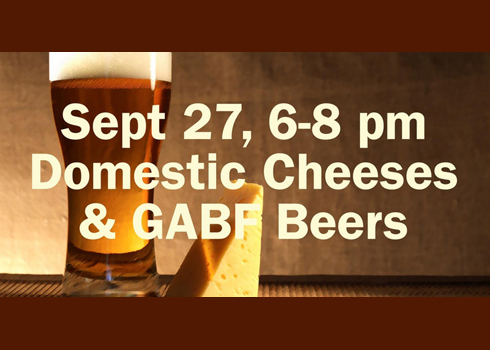 Strange Craft Plans Strange Cheese & Beer Pairing
Beer and cheese lovers, get ready: Denver's Strange Craft Beer Company is planning the Strange Cheese & Pairing.
On Wednesday, September 27, join us at the brewery as we pair five unusual, domestic cheeses from Truffle Cheese Shop with five Strange Craft beers we're taking to GABF.
(TRAVEL: Beer Lover's Guide to Denver International Airport)
Tickets are $25 and the event from 6-8 p.m. Grab tickets on Eventbrite today. You can find out more on our brewery event page. You can also get a preview of the special beers that we're tapping during GABF week here.
We hope to see you there!
Address: Strange Craft Beer Company at 1330 Zuni Street, Unit M, Denver, 80204
Contact Info
Company: Strange Craft Beer Company
Contact: Marni Myers
Email: marni@strangecraft.com