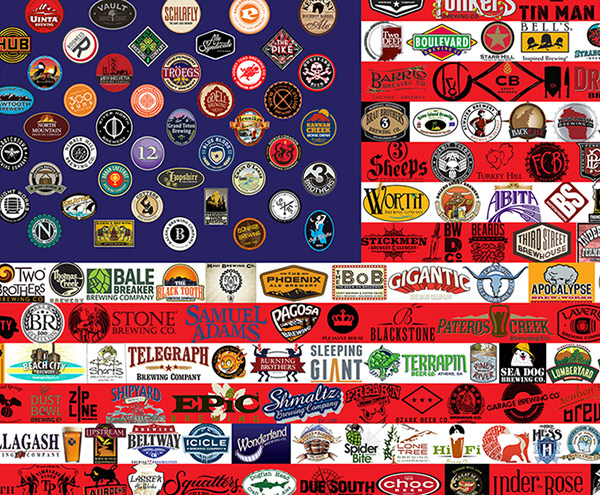 A Country Brewnited During American Craft Beer Week®
Toasting Small and Independent Brewers with Celebrations in All 50 States
May 12-18, 2014 Boulder, CO—From May 12-18, beer lovers everywhere will toast the country's craft beer renaissance during the ninth annual celebration of American Craft Beer Week (ACBW). With more than 2,800 small and independent craft breweries and hundreds more popping up across the country every year, the observance of ACBW is more significant than ever before. Across all 50 states, craft beer lovers, breweries, wholesalers and retailers will celebrate the culture and community of craft beer.
"American Craft Beer Week allows everyone to honor and toast the hard work and success of the craft beer community," said Julia Herz, publisher of CraftBeer.com and craft beer program director at the Brewers Association. "Against many odds, craft brewers have used grassroots efforts to grow the industry one glass, one bottle, one can, one keg, one growler and one customer at a time."
New this year, ACBW celebrates the many faces of craft beer. Presented in a video montage, brewers from all 50 states have united by taking "selfies" to best represent their brewery and state. All are encouraged to take their own "selfies" with craft beer from small and independent brewers and post on social media using #ACBW to help celebrate the week.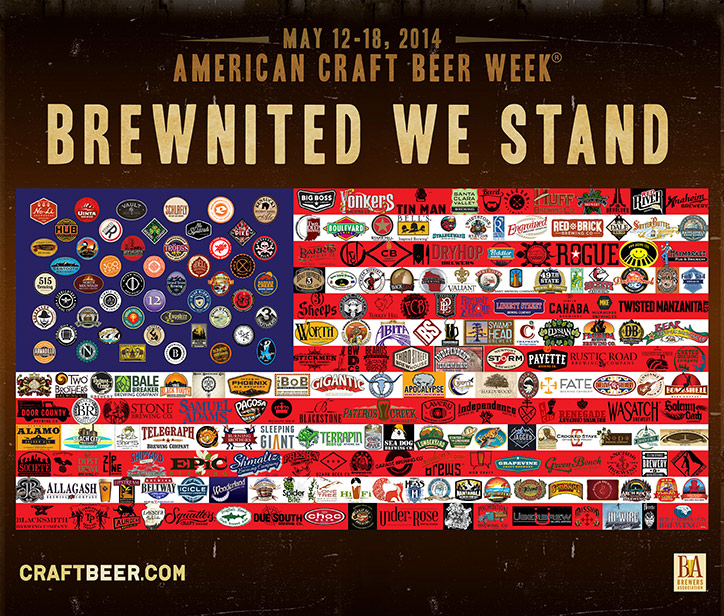 Download a high resolution version.
Untappd, the mobile-based social network that connects breweries with craft beer lovers, is also offering an American Craft Beer Week Badge for users who check in during ACBW events. To find a local celebration, event or promotion, visit CraftBeer.com/ACBW. A selection of scheduled 2014 celebrations includes:
Find an expanded list of U.S. beer weeks and join the conversation on Twitter with #ACBW and look for updates on the ACBW Facebook page.
###
About the Brewers Association The Brewers Association is the not-for-profit trade association dedicated to small and independent American brewers, their beers and the community of brewing enthusiasts. The Brewers Association (BA) represents more than 70 percent of the brewing industry, and its members make more than 99 percent of the beer brewed in the U.S. The BA organizes events including the World Beer Cup®, Great American Beer Festival®, Craft Brewers Conference & BrewExpo America®, SAVOR℠: An American Craft Beer & Food Experience and American Craft Beer Week®. The BA publishes The New Brewer magazine and its Brewers Publications division is the largest publisher of contemporary and relevant brewing literature for today's craft brewers and homebrewers. Beer lovers are invited to learn more about the dynamic world of craft beer at CraftBeer.com and about homebrewing via the BA's American Homebrewers Association. Follow us on Twitter.
The Brewers Association is an equal opportunity employer and does not discriminate on the basis of race, color, national origin, gender, religion, age, disability, political beliefs, sexual orientation, or marital/familial status. The BA complies with provisions of Executive Order 11246 and the rules, regulations, and relevant orders of the Secretary of Labor.
Contact Info
Company: The Rosen Group (on behalf of the Brewers Association)
Contact: Abby Berman / (646) 695-7044
Email: abby@rosengrouppr.com
CraftBeer.com is fully dedicated to small and independent U.S. breweries. We are published by the Brewers Association, the not-for-profit trade group dedicated to promoting and protecting America's small and independent craft brewers. Stories and opinions shared on CraftBeer.com do not imply endorsement by or positions taken by the Brewers Association or its members.