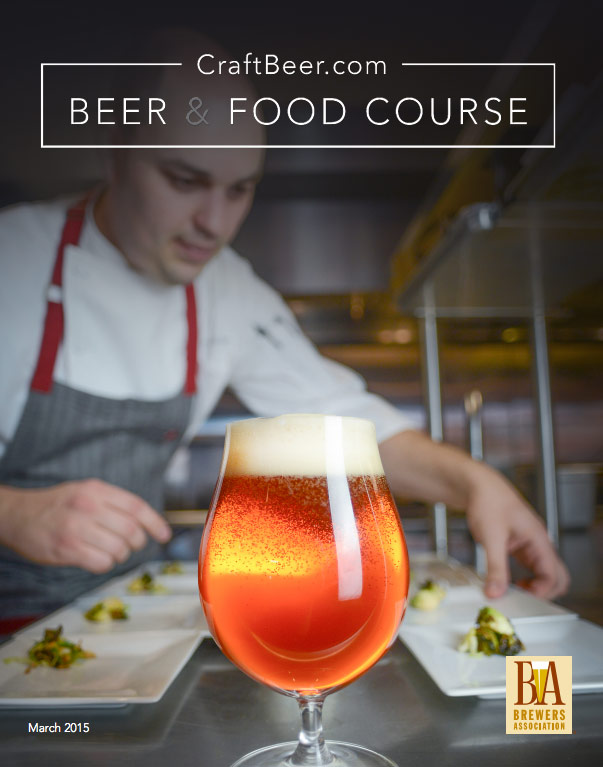 CraftBeer.com Beer & Food Course Earns High Marks
Preeminent Food and Beer Training Helps Culinary Leaders and Establishments Thrive
Boulder, CO • September 20, 2016 – As the leading industry voice of the craft beer movement, CraftBeer.com is arming professional culinary educators with the most comprehensive tools yet on the value of beer and food pairings via its CraftBeer.com Beer & Food Course. With more than 7,000 copies of the professional course downloaded or ordered, culinary educators, as well as food and beer professionals, see it as the definitive curriculum source for educators on how beer and food transform each other.
"As more brands and styles of beer are available for the consumer, beer education is paramount," said Douglass Miller, Lecturer-Food & Beverage School of Hotel Administration, Cornell College of Business. "The increased level of beer knowledge for the staff will have a positive impact on the revenue of an establishment."
Beer accounts for $105.9 billion in sales in the U.S., compared to an estimated $50 billion for wine, and is an expected addition to restaurant beverage menus. A recent Nielsen survey found that 71 percent of craft beer appreciators consider how a beverage will complement their meal when ordering at restaurants and bars. The CraftBeer.com Beer & Food Course infuses a competency in cuisine and craft beer pairing that empowers educators, chefs and food and beverage professionals to create menus that rise to meet restaurant-goers' demands and expectations.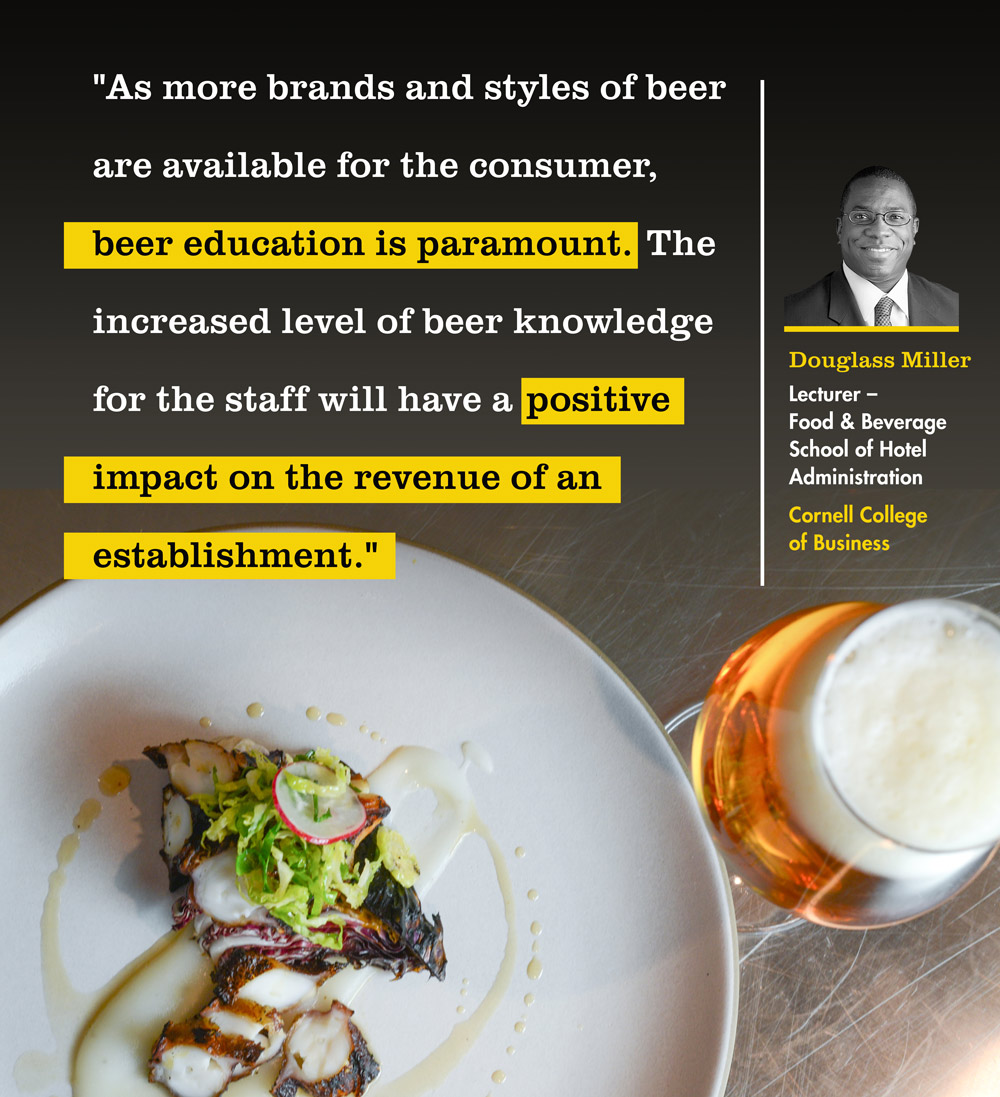 "In many cases, beer is now on the same level playing field as wine and spirits," said Chef Adam Dulye, co-author of the CraftBeer.com Beer & Food Course and a graduate of the Culinary Institute of America. "Chefs are starting to recognize all the possibilities with beer and how it can pair and elevate the dining experience."
"Small and independent craft brewers' beers have helped beer reclaim its place at the table and we've hit a stride with how the beverage is treated in kitchens and on menus," added Julia Herz, publisher, CraftBeer.com, co-author of the CraftBeer.com Beer & Food Course and certified Cicerone®. "By increasing comprehension of beer styles, pairing principles and presentation, we are elevating the confidence of cooks and retailers to better incorporate beer into all aspects of the culinary experience."
Published by the Brewers Association, CraftBeer.com focuses on educating beer lovers and professionals about beer. Free resources include: CraftBeer.com Beer Styles Guide, Cooking with Beer Recipe Database, Beer Glossary, Craft Beer Seminars and more. Visit CraftBeer.com/course to download the course and its accompanying free resources. Printed copies are available for purchase at CraftBeer.com/printedcourse.
###
About the Brewers Association
The Brewers Association is the not-for-profit trade association dedicated to small and independent American brewers, their beers and the community of brewing enthusiasts. The Brewers Association (BA) represents more than 70 percent of the brewing industry, and its members make more than 99 percent of the beer brewed in the U.S. The BA organizes events including the World Beer Cup℠, Great American Beer Festival ®, Craft Brewers Conference & Brew Expo America ®, SAVOR℠: An American Craft Beer & Food Experience, Homebrew Con, National Homebrew Competition and American Craft Beer Week®. The BA publishes The New Brewer magazine and its Brewers Publications division is the largest publisher of contemporary and relevant brewing literature for today's craft brewers and homebrewers.
Beer lovers are invited to learn more about the dynamic world of craft beer at CraftBeer.com and about homebrewing via the BA's American Homebrewers Association and the free Brew Guru™ mobile app. Follow us on Twitter.
The Brewers Association is an equal opportunity employer and does not discriminate on the basis of race, color, national origin, gender, religion, age, disability, political beliefs, sexual orientation, or marital/familial status. The BA complies with provisions of Executive Order 11246 and the rules, regulations, and relevant orders of the Secretary of Labor.
Contact Info
Company: 646.695.7044
Contact: Abby Berman Cohen (on behalf of the Brewers Association)
Email: Abby@rosengrouppr.com
CraftBeer.com is fully dedicated to small and independent U.S. breweries. We are published by the Brewers Association, the not-for-profit trade group dedicated to promoting and protecting America's small and independent craft brewers. Stories and opinions shared on CraftBeer.com do not imply endorsement by or positions taken by the Brewers Association or its members.