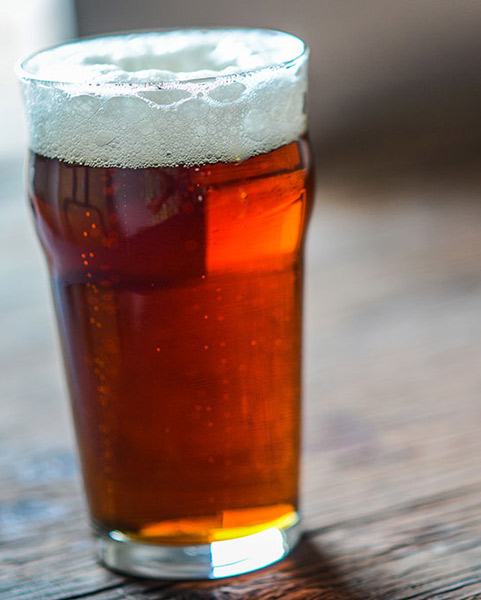 Weighing In on InBev's Purchase of Karbach Brewing
Texas' Karbach Brewing has become the latest small brewery to be acquired by The High End, a division of Anheuser-Busch InBev. AB-InBev made the announcement in a press release Thursday.
The Houston brewery is five years old and produces several year-round beers, including Hopadillo IPA and Weekend Warrior Pale Ale. Terms of the deal between Karbach and The High End were not disclosed, but we'll most certainly be watching to learn more.
The announcement comes just days after AB-InBev's CEO stated consumers "get a bit tired of choice." It's a statement that does not make sense.
"Freedom of choice, after all, is a central value of our democracy and a core tenet of 'being American,'" writes Bob Pease, Brewers Association CEO and president.
"Understanding this, Brito's comments about 'consumer' preferences tell me something else: It's a hypothesis being willed into existence for the greater good of one brewery," Pease continues. The Brewers Association (BA) is the not-for-profit trade association dedicated to small and independent American brewers; the BA is also the publisher of CraftBeer.com.
I wrote about #IllusionOfChoice recently and I'll say it again: It is completely reasonable for beer lovers to want to see their local brewery included in the menu line up at retailers, but unfortunately, it is not guaranteed. As big brewers increase their buying spree of strategically chosen independent brewers, I'm left wondering this: Corporate conglomerates can and do buy authenticity, but it's pretty rare to freeze it forever from there.
(MORE: What "Selling Out" is Actually About)
Make no mistake about it — due to these recent purchases, essentially every small U.S. brewery is now having to compete for placements on the liquor store shelf or restaurant menu against one or more ABI-owned beer brands where that was not the case just a few years ago. That is truly "disruptive" as their new Zx Ventures sets out to do, for example, by their recent homebrew shop purchase of Northern Brewer.
We are a global disruptive growth group, incubator, and venture capital team backed by one of the largest multinational companies in the world, Anheuser-Busch InBev. Our trade is dreaming up what the future looks like, today. ~Zx Ventures
The Brewers Association definition of an American craft brewer is small, traditional and independent.
Small – Annual production of 6 million barrels of beer or less (approximately 3 percent of U.S. annual sales). Beer production is attributed to the rules of alternating proprietorships.
Independent – Less than 25 percent of the craft brewery is owned or controlled (or equivalent economic interest) by a beverage alcohol industry member that is not itself a craft brewer.
Traditional – A brewer that has a majority of its total beverage alcohol volume in beers whose flavor derives from traditional or innovative brewing ingredients and their fermentation. Flavored malt beverages (FMBs) are not considered beers.
(MORE: Why are IPAs Still So Popular?)
The heart of the issue surrounding Big Beer buying craft brewers is this: Conglomerates have better access to raw materials and an easier path to market than small and independent brewers, which is cause for concern.
As a voice for small and independent craft brewers and a beer lover, I'm here to say today and tomorrow only look bright for beer as long as one main company does not become a one stop shop for the beverage. Diversity. Diversity. It's what makes our country, and our beer culture, the best it can be.
CraftBeer.com is fully dedicated to small and independent U.S. breweries. We are published by the Brewers Association, the not-for-profit trade group dedicated to promoting and protecting America's small and independent craft brewers. Stories and opinions shared on CraftBeer.com do not imply endorsement by or positions taken by the Brewers Association or its members.