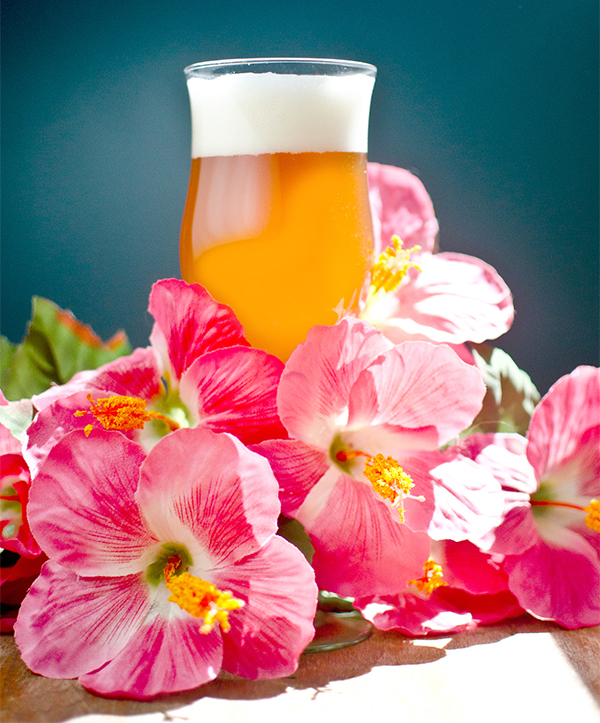 Craft Beer Summer Seasonals 2014
Summer is slowly creeping back into almost every aspect of our lives—lighter foods, outdoor activities, vacations and of course craft beer. Brewers are designing craft beer summer seasonals to enjoy in warmer weather that pair well with summer foods and activities.  When looking through these seasonals, we're noticing adjectives like light, citrusy, crisp, refreshing and bright used to describe these beers.
Session beers are another trend in this year's summer beer lineup. Brewers have readily accepted the challenge of creating beers with large flavor profiles, but lower ABVs (usually under 5 percent). Read more in "7 India Session Ales for Summer" by Brian Yaeger
"Summer is such an exciting time to be a craft beer lover in the U.S.," said Julia Herz, publisher of CraftBeer.com and Brewers Association craft beer program director. "Today we are amidst an explosion of seasonally inspired, full-flavored, rewarding and refreshing offerings from 2,800 small and independent craft brewers. Summer seasonals are all about exploration and getting in touch with different craft beers from unique breweries."
To celebrate these special seasonal beers, we asked Brewers Association member breweries to share their latest releases. Here's what they had to say:
---
---
Northeast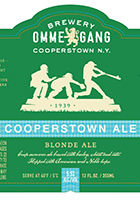 Cooperstown Ale | Brewery Ommegang Cooperstown, NY
Light golden straw hue with a thick, white head. Aromas of sweet malt, floral with slight citrus are followed by delicate herbal notes. Faintly sweet giving way to mellow, lightly floral hop flavor and notes of banana and pears from our signature house yeast. Nicely balanced with a clean herbal-hopped finish makes this an enjoyably, quaffable ale.
Availability: CA, CT, DC, GA, IL, MA, MO, NJ, NY, PA, TX, VA
---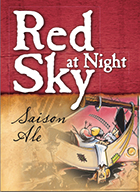 Red Sky At Night | Heavy Seas Beer Baltimore, MD
We crafted this rustic farmhouse ale with an eye for tradition: Belgian yeast and candi sugar shape the aroma and taste of Red Sky at Night. Fruity and bright, the straw-colored saison has a dry, spicy finish from a warm fermentation and the late kettle addition of Strisselspalt hops. Notes of banana, apricot, clove and allspice make this a slightly honeyed, herbaceous beer. The authentic candi sugar gives Red Sky lightness and robustness.
Availability: AL, CT, DC, DE, DE, GA, IN, KY, MA, MD, ME, MI, NC, NJ, NY, OH, PA, RI, VA
---

Leaping Cow Ale | Lake Placid Pub & Brewery Lake Placid, NY
Deep amber in color, our ESB balances classic East Kent Goldings hops with sweet, crystal malt and finishes with American Mosaic hops. The name comes from a peculiar fence in Essex, N.Y. When we were driving by it one day, we pondered what kind of animal was contained inside such an unusually heigh fence. In the end, we decided it must be a leaping cow, hence Leaping Cow Ale.
Availability: CT, MA, NJ, NY, PA, VT
---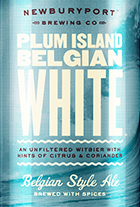 Plum Island Belgian White | Newburyport Brewing Company Newburyport, MA
Plum Island Belgian White is an unfiltered witbier with hints of citrus and coriander. This "partly cloudy" ale features slight spicy aromas complemented by mild, sweet pilsner and wheat malt flavors. Plumb Island was brewed using a traditional Belgian approach by brewmaster Mike Robinson, a 2010 Samuel Adams Longshot winner. Canned for quality and adventure.
Availability: MA
---

California IPA | Rohrbach Brewing Co. Rochester, NY
Our take on a West Coast India pale ale. Loaded with citrusy hops, it's bursting with grapefruit flavor and balanced by a caramel malt backbone. This brew is made with 28 pounds of hops, including Cascade, Warrior and Summit hops—a large amount for our small 20-barrel system.
Availability: NY
---
Central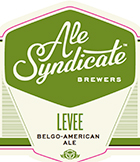 Levee | Ale Syndicate Brewers Chicago, IL
Levee is a lightly hopped, slightly sweet brew with all the spicy fruitiness of a Belgian ale. Medium bodied, with a crisp, dry finish, it's named for the Levee District—Chicago's Vice District at the beginning of the 20th century. Like The Levee, this beer is a little foreign, a little adventurous and all Chicago.
Availability: IL
---

Bell's Oberon Ale | Bell's Brewery, Inc. Comstock/Kalamazoo, MI
Bell's Oberon is a wheat ale fermented with Bell's signature house ale yeast, mixing a spicy hop character with mildly fruity aromas. The addition of wheat malt lends a smooth mouthfeel, making it the classic summer beer.
Availability: AL, AZ, CA (San Diego and Imperial counties beginning in May), FL, DC, GA, IA, IL, IN, KY, MI, MN, MO, NC, ND, NY, OH, PA, SC, VA, WI + Puerto Rico
---
Heretic Hefeweizen | Church Street Brewing Company Itasca, IL
A classic Bavarian-style hefeweizen, unfiltered, highly carbonated with flavors and aromas of banana and clove. Heretic Hefeweizen is hazy golden in color, utilizing a decoction mash, Andechs Weiss yeast and noble hops for a traditional summertime brew.
Availability: IL
---
Cucumber Kölsch | Flat 12 Bierwerks Indianapolis, IN
A Kölsch-style German ale with lager qualities owed to pilsner malt and cold fermentation. Pours a deep gold color. Smooth drinkability and super-refreshing finish from an infusion of cucumber. What's more refreshing than a glass of cucumber water in the summertime? That's exactly what one of our brewers thought as he reminisced back to his childhood when his grandmother would serve it by the pitcher.
From there, our brewers decided to try to capture this memory in a beer, so they cored and peeled cucumber to add to a small, one-off festival beer. When that keg blew in 30 minutes, we knew we had a hit and needed to up production. Now, over two years in the making, we bottle and keg this as our summer seasonal.
Availability: IL, IN, KY, TN
---

Stormchaser Summer IPA | Free State Brewing Co. Lawrence, KS
This bold, blonde American IPA employs a healthy dose of wheat malt and generous amounts of Crystal, Centennial and Citra hops. The hops provide a great citrusy bouquet and abundant notes of grapefruit and orange, while the wheat malt provides a crisp tartness to this lighter-bodied IPA.
Availability: KS, MO, NE
---
When Helles Freezes Over | Morgan Street Brewery Saint Louis, MO
This straw-colored light summer seasonal is bready and smooth. Hallertau Mittelfruh and Tettnang hops add a subtle spicy floral note to this lager. Available statewide on draft and in six-pack cans.
Availability: MO
---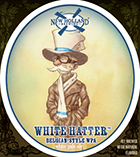 White Hatter | New Holland Brewing Co. Holland, MI
White Hatter flavorfully blends the soft malt, fruity esters and delicate spicing of a Belgian white with the hoppy citrus notes of an IPA. Pleasant hints of tropical fruit are framed with orange peel, chamomile, coriander and Grains of Paradise.
Availability: DC (District of Columbia), GA, IL, IN, KY, MI, MN, MO, ND, NC, NJ, NY, OH, PA, SC, TN, VA, WI. Coming soon: CT, MA, RI
---

Steamboat Shandy | Potosi Brewing Co. Potosi, WI
Potosi light golden ale with pure cane sugar and 100 percent lemon juice, drinks like a beer, not a fruit drink. The Potosi steamboat allowed for the Potosi Brewery to deliver their beer down the Mississippi River, as early as 1948. Today the original Potosi Brewery building is once again producing high-quality craft beers, under the Potosi label.
Availability: WI, IL, IA
---

Michigan Wheat Ale | Saugatuck Brewing Co. Douglas, MI
A crisp, flavorful summer ale. Brewed with 100 percent Michigan grown wheat, barley, hops and even yeast!
Availability: MI, IL, OH, MN
---

Nicie Spicie | Short's Brewing Company Bellaire, MI
Nicie Spicie is a spiced wheat ale made with a 50/50 blend of malted barley and malted white wheat. Packed with fresh citrus zest, then spiced with coriander and a three peppercorn blend, this light-bodied ale is complex yet scrumptious. Pouring a gorgeous golden color, this beer is crisp and refreshing and perfect for the summertime.
Availability: MI
---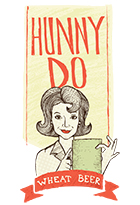 Hunny Do | Third Street Brewhouse Cold Spring, MN
Get it done! Nothing on the on-going "hunny do" list getting crossed off? That's when your "hunny do" list becomes more of an "I'll do it myself" list and then—Boom!—done. Time to enjoy a real Hunny Do (one that doesn't make you cringe)—a refreshing wheat beer with a crisp honeydew melon flavor. A hazy wheat that's subtly sweet! You've earned it!
Availability: MN, ND
---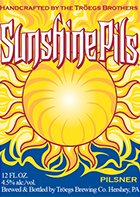 Sunshine Pils | Tröegs Brewing Company Hershey, PA
The sun's role dominates the hop cycle as bines grow before the human eye and budding hop cones reach maturity beneath the sun's rays. Sunshine Pils combines the refreshing snap of a Euro-style Pilsner with an assertive hop character. Crisp. Hoppy. Pilsner.
Availability: DC, DE, MA, MD, NJ, NY, OH, PA, VA
---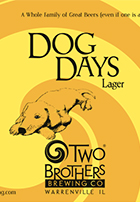 Dog Days Lager | Two Brothers Brewing Company Warrenville, IL
Brewed in the style of Dortmund, Germany, this golden lager has a delicate caramel malt character balanced by a light body and mild German noble hops, creating a crisp, refreshing finish.
Availability: FL, IL, IN, MN, NY, OH, PA
---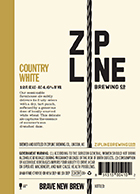 Country White | Zipline Brewing Co. Lincoln, NE
Our sessionable farmhouse ale subtly delivers its fruity esters with a dry, tart punch, softened by a generous dose of locally-sourced white wheat. This delicate ale captures the essence of summer's sun drenched daze.
Availability: IA, NE
---
Pacific

Lost Meridian Wit | Base Camp Brewing Company Portland, OR
A Belgian witbier in appearance and malt bill, the Lost Meridian Wit has a cloudy and opaque white color and silky mouthfeel from the use of loads of wheat and oats. Then the recipe takes a firmly untraditional twist. Meridian hops deliver a brightly citrus and refreshing mimosa-like character with flavors of orange and champagne dominating the aftertaste. Equally good either on a sunny day or as a substitute for one. Available now in Base Camp's aluminum 22oz bottle. Go get lost!
Availability: CA, OR, WA, British Columbia
---

Café Racer 15 | Bear Republic Brewing Company Sonoma County, CA
Café Racer 15™ features aromas of bright citrus and resinous pine from the generous use of Citra, Amarillo, Cascade and Chinook hops, which are complimented by a dry malt finish. The result is a high-revving double IPA that is loud and assertive, much like the rebellious street racers who inspired it. Never ride alone…
Availability: AZ, CA, CO, FL, MA, NC, NY, OH, PA, TX, VA, WA
---

Hobo | Dust Bowl Brewing Company Turlock, CA
The German-style Pilsner uses 100 percent Pilsner malt along with Magnum and Opal hops to create a light-flavored, crisp, hoppy lager.
Availability: CA
---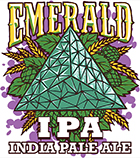 Emerald Triangle | Eel River Brewing Co. Fortuna, CA
This dry hopped, hop-forward American IPA has just enough malt backbone to balance its bold but incredibly enjoyable citrusy, floral hop flavor and aroma. True to its West Coast roots, this IPA is aggressively hopped using Magnum, Cascade, Centennial, Chinook and Simcoe hops.
Availability: CA
---

Windansea Wheat | Karl Strauss Brewing Company San Diego, CA
There are wheat beers that need dressing up, and there are those that don't. Windansea Wheat is the latter. We brew our hefeweizen true to the Bavarian style, using 50 percent malted wheat and Noble Tettnanger hops. A centuries-old strain of German weissbier yeast lends its trademark banana and clove flavors that linger through a refreshingly smooth finish. Save the citrus wedge for a beer in need, you'll thank us.
Availability: CA
---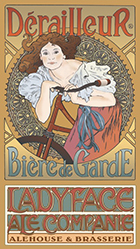 Dérailleur® | Ladyface Ale Companie Agoura Hills, CA
Dérailleur® Bière-de-Garde ("beer for keeping") is  malty and rustic, with a spicy yeast character and a deep golden hue. Subtle flavors of French oak were derived from aging in Rhône varietal Mourvèdre wine barrels. Named after a bicycle's gear-changing mechanism and brewed to celebrate the global passion for cycling.
Availability: Ladyface Alehouse & Brasserie and a few select Southern California craft beer bars and restaurants, draught only.
---

Pershing | Mike Hess Brewing Co. San Diego, CA
Pershing Pils is a traditional, old German​-​style​ lager beer. This style, originally brewed for miners looking to unwind​ ​after a day in the mines, has no fruity or other esters—just straight pilsner​ ​malt and noble hops in the aroma and flavor. It's a crisp, light bodied and​ ​refreshing way to relax, no matter what line of work you're in.
Availability: AZ, CA
---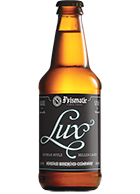 Lux | Ninkasi Brewing Company Eugene, OR
Illuminate your palate with this traditional German-style lager. Brewed with premium Pilsner malt and bittered with German Hallertau hops, this helles lager pours champagne in color. Bright, crisp and satisfying, enliven any occasion with Lux.
Availability: AK, CA, ID, MT, OR, WA Vancouver, British Columbia
---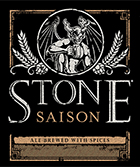 Stone Saison | Stone Brewing Co. San Diego, CA
Stone Saison is a farmhouse-style ale infused with lemon zest, grains of paradise and Stone Farms-grown lemon thyme and lavender. It's the quintessential choice for warm weather imbibing, and an ideal pairing partner for dishes and ingredients available during the spring and summer months.
Availability: AL, CO, MS, WI, AK, AL, AZ, CA, CO, CT, DC, DE, FL, GA, IA, ID, IL, IN, KS, KY, LA, MA, MD, ME, MI, MN, MO, MT, NC, NE, NH, NJ, NM, NV, NY, OH, OR, PA, RI, SC, TN, TX, VA, VT, WA
---
Mountain West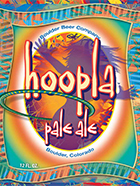 Hoopla Pale Ale | Boulder Beer Company Boulder, CO
Hoopla Pale Ale is dry-hopped with generous amounts of Glacier hops for a fruity, floral hop aroma and flavor that will have your taste buds dancing! In search of the perfect festival beer, our Boulder Beer brewers and Kyle Hollingsworth, keyboardist of The String Cheese Incident and an avid homebrewer, joined creative forces. Imagination and improvisation flowed freely, and Hoopla was born.
Availability: AZ, AR, CA, CO, CT, FL, GA, IL, IN, IA, KS, KY, LA, MD, MA, MI, MN, MO, MT, NE, NV, NH, NJ, NM, NY, NC, ND, OH, OR, PA, RI, SC, TN, UT, VT, VA, WA, WI, WY
---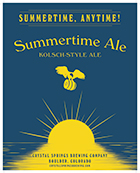 Summertime Ale | Crystals Springs Brewing Company Boulder, CO
Summertime Ale is a Kölsch-style ale—light, crisp and refreshing with subtle fruit aroma, a hint of hops, a soft malt character and a slight dryness with a delicate pucker in the finish.
Availability: CO
---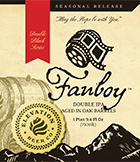 Fanboy | Elevation Beer Company Poncha Springs, CO
This American oak-aged double IPA brings forward notes of pine, tangerine, citrus and grapefruit with subtle notes of vanilla and oak. The beer pours a beautiful copper with a slightly off-white head and lacing that seems to last for ever. It hits the palate with an inconceivable balance between citrus, tropical fruits, pine, oak, whiskey and vanilla and lingering bitterness. With a medium mouth feel this is a perfect beer for those cool summer nights.
Availability: CO, TX, AZ
---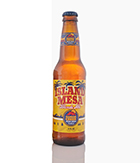 Island Mesa Blonde | Kannah Creek Brewing Company Grand Junction, CO
Our blonde ale is a traditional English-style summer ale with a light golden hue, subtle hoppy flavor and dry crisp finish. Island Mesa Blonde Ale is a refreshing beer ready for warm summer days.
Availability: CO
---

Freestyle Pilsner | Santa Fe Brewing Company Santa Fe, NM
The assertively hopped Freestyle Pilsner exudes the flavor and the aroma of the classic Saaz hop (a tribute to "the original" pilsner), while maintaining enough body to balance but not overpower this hop's pleasant, spicy tone. An unhurried lagering process so frequently overlooked by American craft brewers is strictly adhered to in the production of Freestyle, which makes this beer by far the most light, clean and quenching beer in the Santa Fe Brewing Company's line up.
Availability: AZ, CO, KS, LA, MO, NE, NM, OK, TX
---

Bumper Crop Honey Lavender Ale | Squatters Craft Beers Salt Lake City, UT
Like summer in a bottle, Bumper Crop starts with the gentle aromas of freshly gathered lavender and features local honey for a soft, slightly sweet finish.
Availability: UT, CO, AZ, NM, TX, WI, MN, ND, SD, LA, NE, IA, RI, MA, LA
---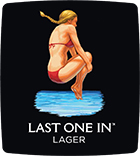 Last One In Lager | Wasatch Beers Park City, UT
This lager is our homage to one of Utah's favorite traditions—raging houseboat parties on Lake Powell. Crisp and refreshing, it's perfect for hot days and warm summer nights.
Availability: UT, CO, AZ, NM, TX, WI, MN, ND, SD, LA, NE, IA, RI, MA, LA
---
South

Picnic® | Blackstone Brewing Company® Nashville, TN
Picnic® is an English summer ale and is a lighter version of a classic pale ale. It retains the wonderful flavors and aromas of British pale ale malt and hops, while using a significant portion of wheat for a lighter body and crisp finish. A hot weather refresher without sacrificing flavor and character.
Availability: TN
---

GUBNA | Oskar Blues Brewery Brevard, NC and Longmont, CO
GUBNA v 4.0 is aggressively dry-hopped with the citrusy Chinook (this year's legendary crop was especially complex), the tropical fruit and red berry notes of Mosaic, and the zesty lemon Sorachi Ace strain. Showcased on a base recipe of rye (double than the amount previously used), North American Pale, and Munich malts, these three formidable hop varieties are given free rein to assault the senses in a strangely schizophrenic symphony of bewildering bitterness, complemented perfectly by the pleasant warmth to be expected from that 10 percent booziness.
Availability: AK, AL, AZ, CA, CO, CT, DE, FL, GA, ID, IL, IN, KS, KY, MA, MD, MI, MN, NC, NH, NJ, NM, NV, NY, OH, OR, PA, RI, SC, TN, TX, VA, WA, WI, WY
---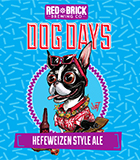 Dog Days | Red Brick Brewing Co.
Atlanta, GA
Kick back and taste the sweetness, dude! These dog days never end with a rip curl of flavor, a creamy mouth-feel and a pleasing, sweet effervescence like waves across the beach. This hefewiezen can warm any freeze and tame any breaker with bodacious aromas of banana and tart citrus. So, hang loose, follow the sun, catch some air, but don't lose grip on our favorite dog as you chase your next swell.
Availability: AL, FL, GA, LA, MS, NC, SC, TN
---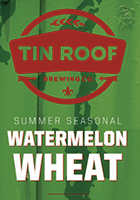 Watermelon Wheat | Tin Roof Brewing Company Baton Rouge, LA
Refreshing wheat beer with a tantalizing fruity watermelon aroma and flavor. American wheat beer with fresh local watermelon.
Availability: LA, MS
CraftBeer.com is fully dedicated to small and independent U.S. breweries. We are published by the Brewers Association, the not-for-profit trade group dedicated to promoting and protecting America's small and independent craft brewers. Stories and opinions shared on CraftBeer.com do not imply endorsement by or positions taken by the Brewers Association or its members.