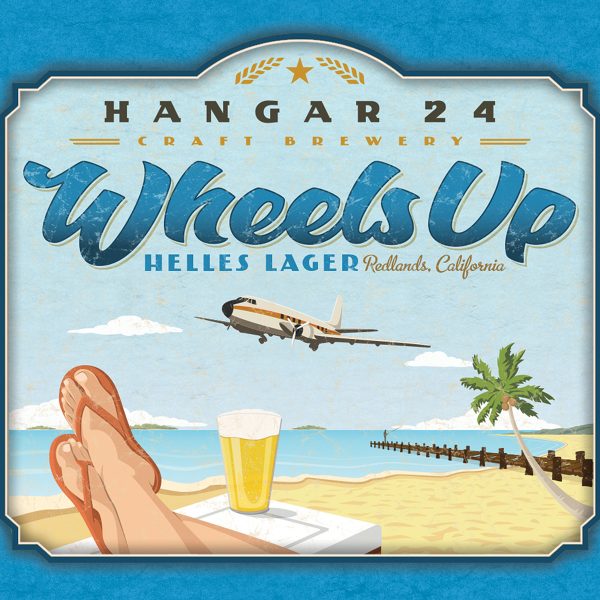 Aviation-Themed Brewery Hangar 24 Teams Up with Angel Flight West
Hangar 24, an aviation-themed brewery in Redlands, California, is supporting a cause close to its heart.
This summer, Hangar 24 is donating a portion of sales from its summer seasonal, Wheels Up, to Angel Flight West, a group that organizes flights for people who need to travel long distances but can't afford it themselves.
Angel Flight West helps a ton of people, from patients who need medical care to those escaping domestic violence. In 2016, the organization generated more than 4,000 flight missions.
(READ: 7 Breweries Worth a Detour)
A network of 1,400 volunteer pilots head up the flights. They donate their own planes and pay for all out-of-pocket costs.
Brewery owner and brewmaster Ben Cook says it's a natural partnership.
"Giving back to those in need has always been a Hangar 24 priority. And as a recreational pilot myself, it is so rewarding to see an organization like Angel Flight West do so much good through air travel," Cook explains in a news release.
Here's how it works: The brewery will donate the equivalent of one flight mile when Wheels Up six-packs, bombers and pints are sold.
Hangar 24 released its last two seasonal beers as part of charity partnerships. Chocolate Bomber sales helped Food for the Hungry supply over 50,000 meals in South Sudan. Redlands Red sales helped Feeding America provide 25,000 meals in Southern California in the spring.
(LEARN: What is a Craft Brewery)
Angel Flight West started in 1983 and currently serves more than a dozen western states. Discover more about the organization in this video.