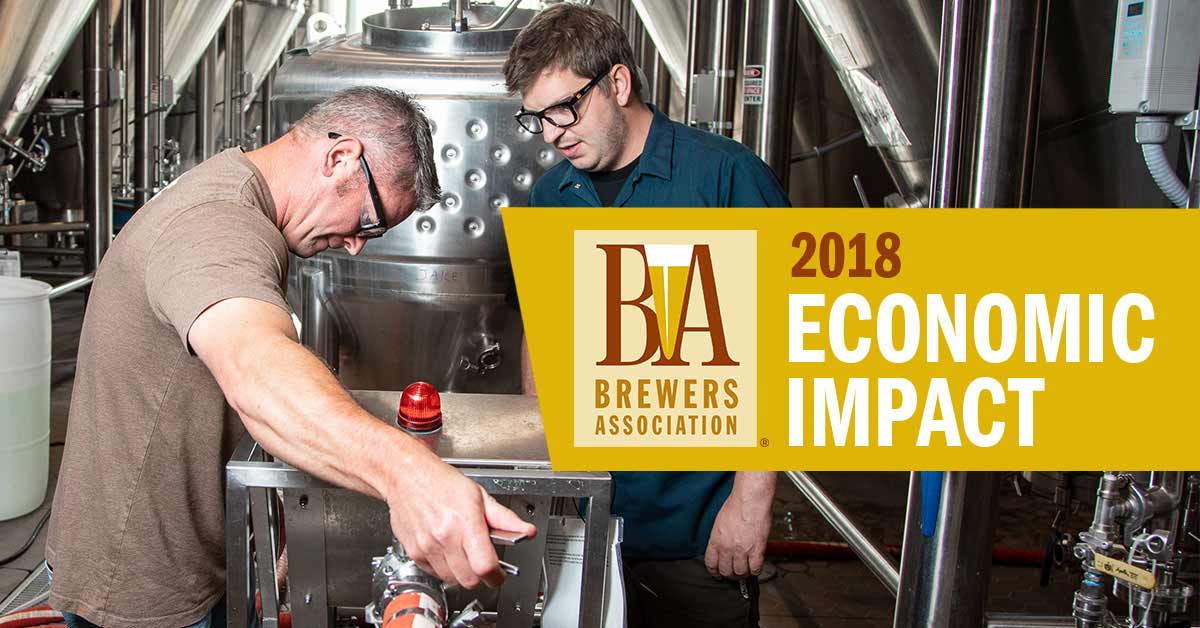 Report: Craft Brewers Create $79.1 Billion Impact on U.S. Economy
America's craft brewers have increased their collective financial impact on the United States economy in terms of dollars as well as jobs.
That's the latest data from a new economic impact report from the Brewers Association (BA), the not-for-profit trade association for small and independent U.S. brewers as well as publishers of CraftBeer.com.
The BA says in 2018, small and independent craft brewers contributed $79.1 billion to the U.S. economy; that's a 4 percent increase from the year before. Small and independent breweries are also directly responsible for more than 150,000 jobs in the U.S. workforce.
(READ: Craft Breweries Making Non-Alcoholic Beers)
"Beer lovers are spending their dollars by supporting small and independent brewers in their local communities and across the country, and its positive impact is evident nationwide," says BA Chief Economist Bart Watson.
Watson's report also offers a state-by-state analysis. California leads the way in terms of dollar amount.
Top 5 States by Economic Contribution (2018)
California, $9.0 billion
Pennsylvania, $6.3 billion
Texas, $5.1 billion
New York, $4.1 billion
Florida, $3.6 billion
You can see more economic beer stats from the BA's report as well as analysis from Watson on the BA's website.