A new report from Global Market Insights predicts the market for non-alcoholic beer and wine in North America will grow from about $20 million in 2018 to an estimated $80 million by 2025. The predictions are based on advanced technology to brew non-alcoholic beer as well as consumer demand.
[newsletter_signup_box]
The report was released in mid-July, but small and independent U.S. craft brewers don't need a report to tell them what beer lovers want. Several breweries have already recognized there's a place in their portfolio for non-alcoholic craft beers.
While you still have to search a little to find them, non-alcoholic craft beers exist. The breweries who make them are eager to extend the craft beer experience, minus the alcohol, to people who want to be part of the craft beer community.
Breweries Dedicated to Non-Alcoholic Craft Beer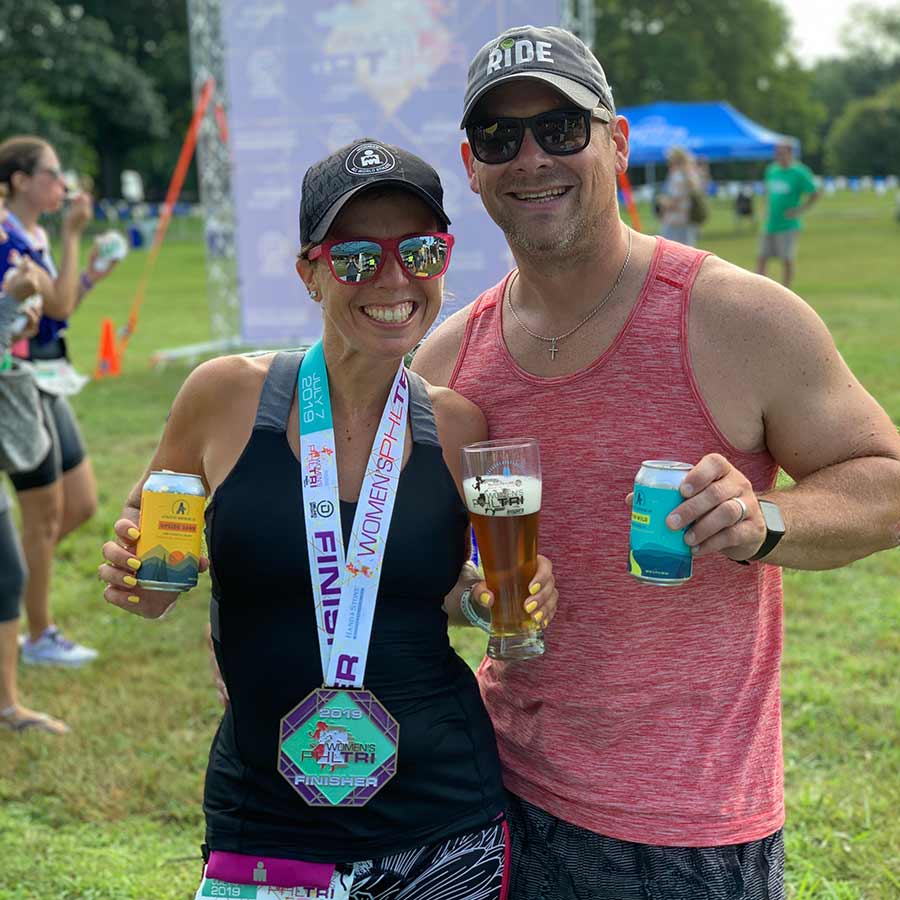 There are a few craft breweries already dedicated to making non-alcoholic beer: Athletic Brewing Co. in Stratford, Connecticut, and the Wellbeing Brewing Company in suburban St. Louis, Missouri.
Before opening Athletic Brewing Co., Bill Shufelt says he went on a journey that "introduced moderation into my life." At the time, he says the landscape of non-alcoholic beers didn't fit with all the exciting things happening in the beer and food world.
"I thought to myself what a huge positive impact making moderation 'cool' could have. It could potentially positively impact millions of lives," he says. "I immediately knew at that point, I had to quit my day job and do this full time."
He teamed up with John Walker, co-founder and head brewer, and they got to work creating a craft brewery dedicated to non-alcoholic beers.
Shufelt says their customers typically fall in the 25 to 45 age range, and that a "high percentage" of them are weekend warriors who seek out activities including boot camp, Soul Cycle, and obstacle races, like the Spartan and Warrior Dash series.
"We've never been out to cannibalize drinking occasions–we love the craft beer world!" he explains. "Our drinkers don't necessarily 'switch' to non-alcoholic. Most of our customers also drink at other points during the week."
Brooklyn Brewery Releasing a Non-Alcoholic Craft Beer
New breweries aren't the only ones looking to bring the craft beer experience (and flavor) to non-alcoholic beers.
New York's Brooklyn Brewery, founded in 1988, is among the early pioneers of America's craft brewing scene, so it's not surprising they're among the early craft breweries prepared to release a non-alcoholic craft beer in the U.S. The beer is already available in parts of Europe.
"We've always known beer to foster an inclusive, come-one, come-all environment and as we see consumer preference shift towards alternative beverage options, we don't want the inclusion of alcohol to drive anyone away from that," explains Samantha Itzkovitz from Brooklyn Brewery.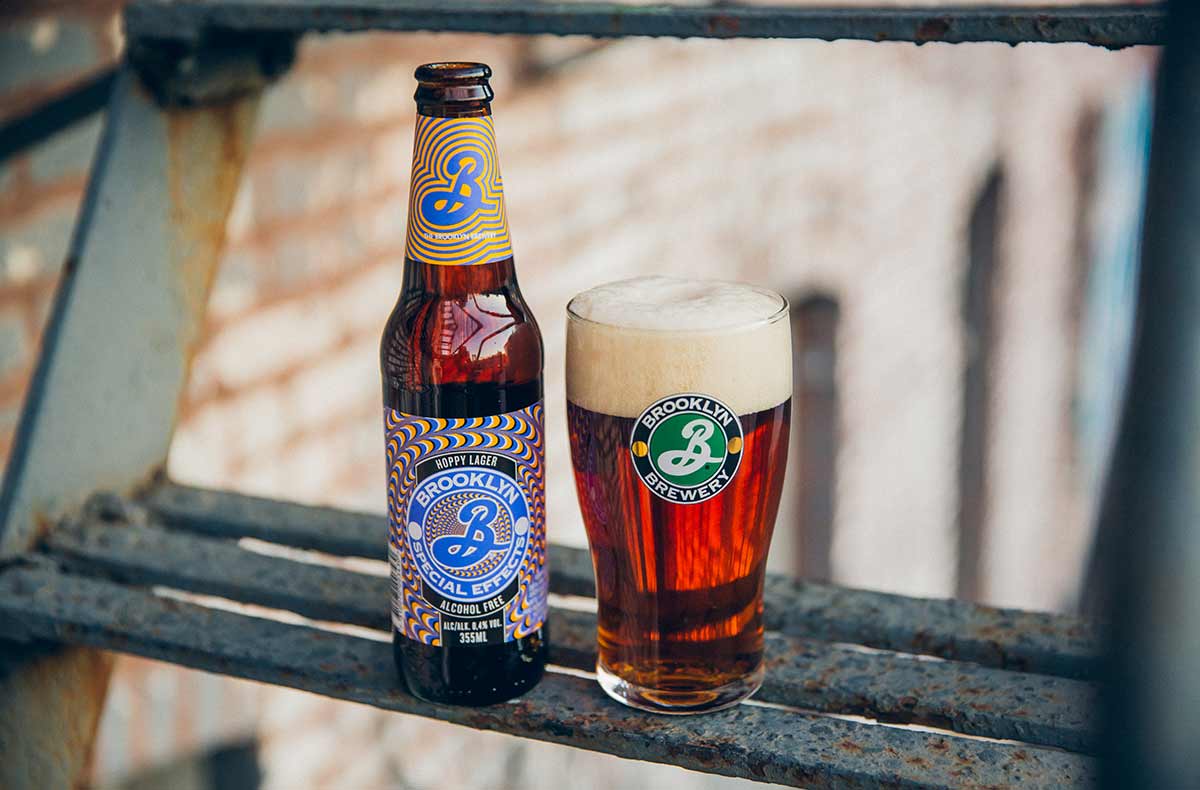 Bottom line: Brooklyn Brewery bets that people who aren't necessarily interested in alcohol are still interested in all the things that come with sharing a beer with friends, like connecting with their communities and good conversation.
Brett Robinson is the founder of Silver Branch Brewing Co., which opened in Silver Spring, Maryland, in early 2019. He agrees that offering a low- or non-alcoholic beer is a way to welcome more people into the craft beer community.
"I would definitely consider brewing an NA beer. I love beer because it's such a flavorful beverage and my love for beer is very closely tied to my love for food," Brett says. "Non-alcoholic beer as a category plays an important role within the beer landscape, especially as the collective conscience of what 'beer' can be continues to expand. I would love to see the development of more flavorful, craft-oriented non-alcoholic beers in the states."
(GRAPHIC: Gold Medal IPAs from 1989 to 2018)
Science Behind Brewing Non-Alcoholic Beer
There are a few different ways brewers create a non-alcoholic beer.
Matthew Humbard has a Ph.D. in microbiology–and an impressive collector of yeast, I might add–and is in the process of opening Patent Brewing and beer laboratory in Maryland. While he doesn't plan to offer a non-alcoholic beer at his new brewery, he walked me through the three ways non-alcoholic beer is made.
The first option is through reverse osmosis. This is where extreme pressure filters fully-fermented beer. During this process, water, volatile acids, and alcohol are the only components that make it through the filter. The alcohol is then removed using traditional distillation methods. This helps maintain the unique flavors of the beer. Once the alcohol is removed from the water solution that passed through the RO filter, it is recombined with everything that did not make it through the RO filter; resulting in an alcohol-free product.
Vacuum distillation is the section option. The beer is put into a vacuum chamber that lowers the pressure so that the alcohol's boiling point is much lower. This way the beer doesn't need to be heated to the point where it would lose its flavor in order to distill the alcohol. In the end, the beer needs to be force carbonated.
(READ: Disc Golf and Craft Beer Score a Win Combining Grassroots Movements)
Humbard says technically you could heat the beer to 175 degrees Fahrenheit for 20 to 30 minutes and let the alcohol evaporate. This would change the character and flavor of the beer drastically.
The third option is fermentation, and Humbard says it's about the yeast.
"There's an alternative yeast family called Pichia. The species Pichia kluyveri is known to make about 1 percent or less alcohol by volume in traditional fermentation," he says. "In order to do a good job at this, you also have to mess with the brew itself to make it basically unfermentable [increase the mash temperature or mash with non-convertible grains]. Also, some Pichia strains can come off as a little medicinal … but it's definitely doable."
Non-Alcoholic Beer Isn't Always Alcohol-Free
I think it's important to note that all beers labeled "non-alcoholic" here in the United States might not actually be alcohol-free. Legally, a beer can contain up to 0.5% ABV and still be considered "non-alcoholic" in the U.S.
While that trace amount of alcohol may not deter all customers who choose to order one, this is a bit of a sticking point for some. I spoke to a recovering alcoholic and he explained there are many different thoughts behind recovery (some people are very literal and won't even eat something with vanilla extract in it because of its alcohol content). His main point is that if something is labeled "non-alcoholic" but still contains alcohol, it takes away a person's ability to make the decision for themselves.
(VISIT: Find a U.S. Brewery)
The big takeaway here: if you're in the market for a non-alcoholic beer, be sure to read the label, just like you would read food labels if you're trying to avoid an allergen.
As I sit here, finishing this article, I'm sipping on a 6% ABV pale ale from DC Brau in Washington, DC. I can't help but wonder if I would get the same satisfaction in my reward at the end of a long shift with a non-alcoholic craft beer. Possibly?
Either way, I'm excited to see where this trend goes.
CraftBeer.com is fully dedicated to small and independent U.S. breweries. We are published by the Brewers Association, the not-for-profit trade group dedicated to promoting and protecting America's small and independent craft brewers. Stories and opinions shared on CraftBeer.com do not imply endorsement by or positions taken by the Brewers Association or its members.