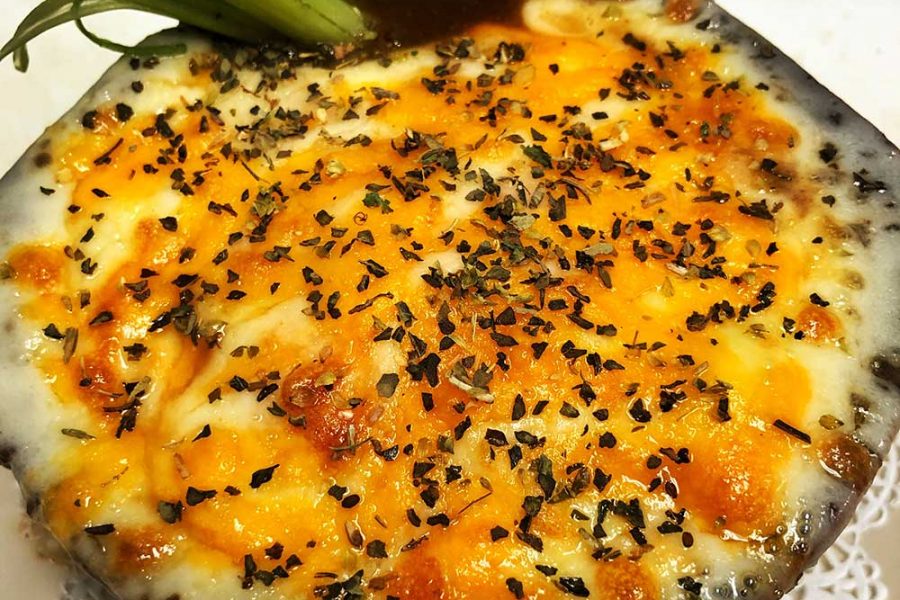 Baked onion soup is a staple at steakhouses, but at Redwood Steakhouse and Brewery, their kolsch is added. It's topped with croutons and melted cheeses.
Ingredients
1 1/4 lbs sliced white onions
2 tbs butter
1/4 tsp Kosher Salt
1/4 tsp rosemary
1/2 tsp granulated garlic
1/4 tsp white pepper
1 bay leaf
1/4 cup Sherry
1 oz chicken base
1 oz beef base
1 pint Redwood Kolsch
3 pints water
sliced provolone cheese
shredded cheddar jack cheese
croutons
---
Directions
In 2 quart sauce pot melt butter over medium heat and add onions, stirring occasionally for 10 minutes. Add beef and chicken base along with seasoning and sherry. After all seasonings are well mixed add water and beer, and bring to a simmer. Simmer soup until onions are translucent or for 30-40 minutes.
Portion soup into oven safe bowls add croutons on top, and cover with provolone, and cheddar jack cheese. Place in oven and melt cheese until brown (5-8 minutes).