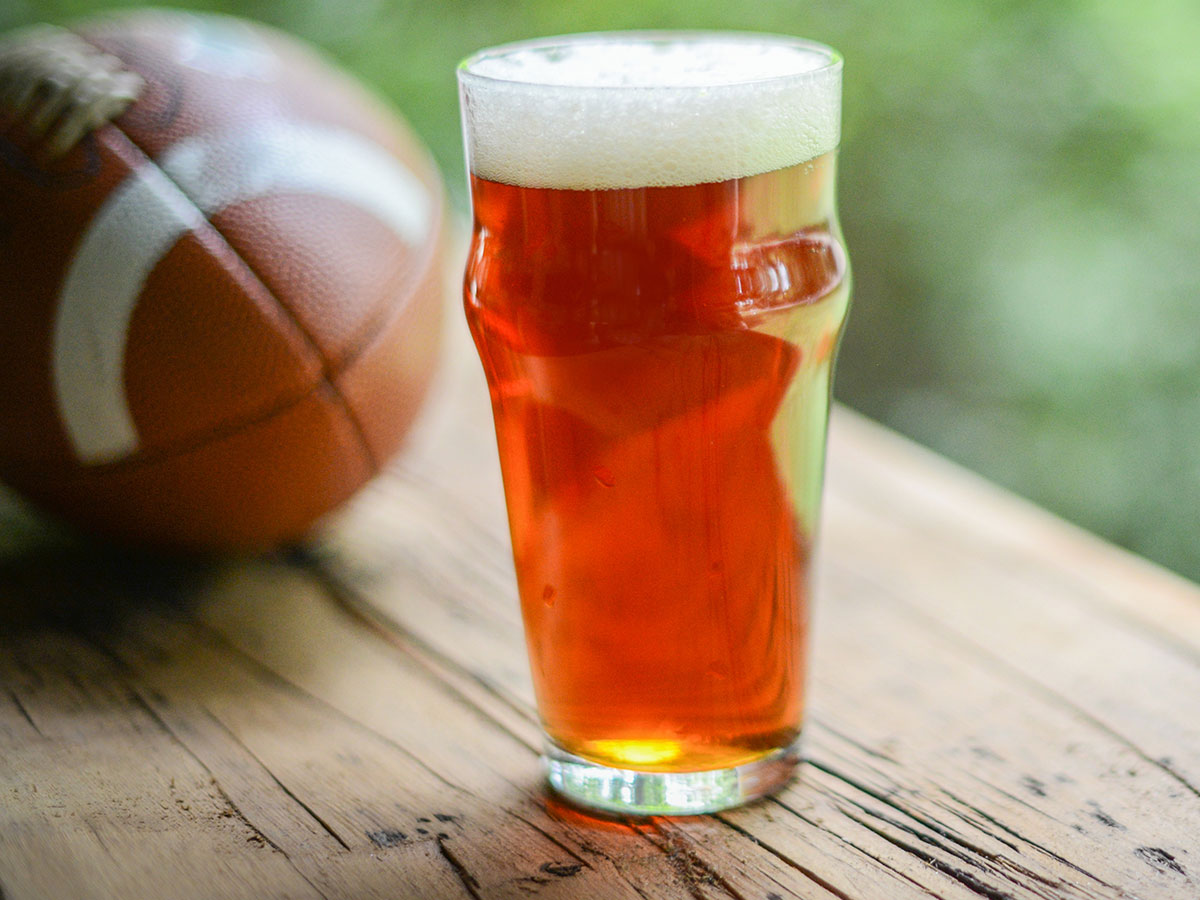 6 Big Game-Worthy Appetizers Made with Beer
Let's face it, there are very few American pastimes that honor the appetizer quite like football. To help you in your quest to bring the ultimate Super Bowl snack, here are six appetizers made with beer. From the classic chicken wing made with a Belgian-style tripel to caramelized onion dip hopped up with an India pale ale, there's a recipe here that's sure to amp up your Sunday Funday!
---
Aften Lee, The Beerista, is a Certified Cicerone®, craft beer educator and event manager based in Venice Beach, Calif. Aften said she chose a Belgian-style tripel as it was "bold enough to stand up to the butter coated, crispy wings, but balanced enough to not end up overly bitter from the reduction."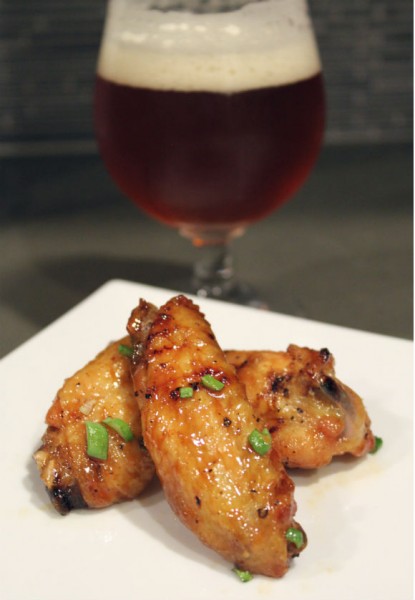 Triples to try:
• Belgian Tripel | Stoudt's Brewing Co. | Adamstown, PA
• Black Tulip | New Holland Brewing Co. | Holland, MI
• Exit 4 | Flying Fish Brewing Co. | Somerdale, NJ
• Velvet Rooster | Tallgrass Brewing Co. | Manhattan, KS
• Voodoo Love Child | Voodoo Brewing Co. | Meadville, PA
---
For a quick and easy app, grab your Crock-Pot and your favorite doppelbock and make these BBQ meatballs shared with us by John Holl, editor of All About Beer magazine.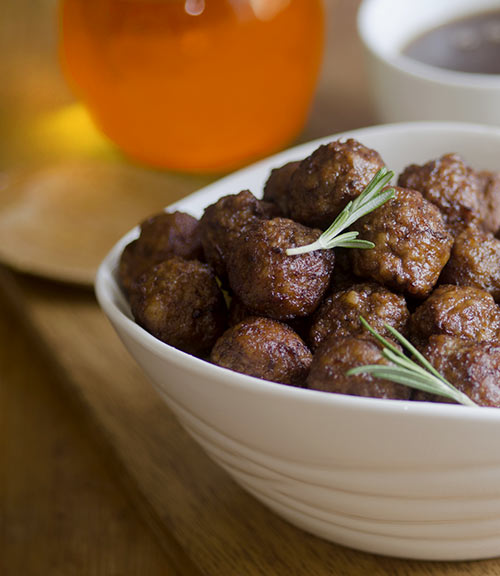 Doppelbocks to try:
• Troegenator Double Bock | Tröegs Independent Brewing | Hershey, PA
• Devastator Double Bock | Wasatch Brewery | Park City, UT
• Andygator | Abita Beer | Abita Springs, LA
• The Duck-Rabbator Dopplebock | Duck Rabbit Brewery | Farmville, NC
• Double Skull Doppelbock | Epic Brewing Co. | Salt Lake City, UT & Denver, CO
---
One of the most popular recipes we've ever shared, these bacon-wrapped brats will be a crowd favorite, guaranteed. Be sure to check out TeaspoonLiving.com for easy and delicious healthy recipes, meal plans, health tips and real life ramblings from Caitlin.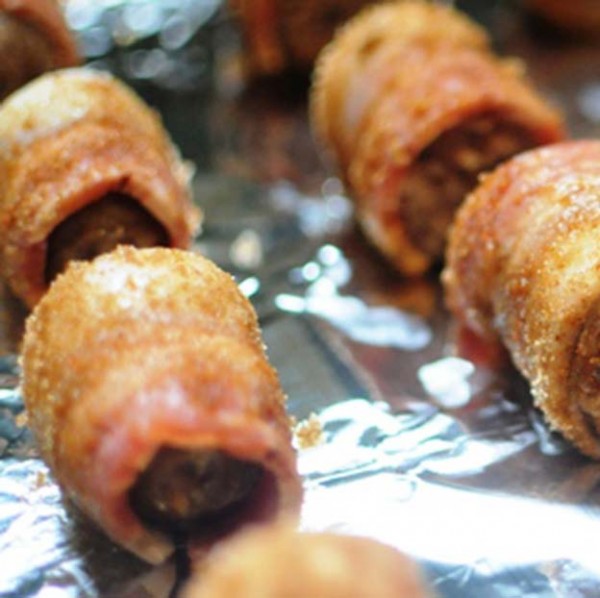 American Pilseners to try:
• Chicken Scratch American Pilsner | Little Harpeth Brewing | Nashville, TN
• Summit Pilsener | Summit Brewing Co. | St. Paul, MN
• Mamma's Little Yella Pils | Oskar Blues | Longmont, CO & Brevard, NC
• HUB Lager | Hopworks Urban Brewery | Portland, OR
• Tiny Bomb | Wiseacre Brewing Co. | Memphis, TN
---
Jeff and Heather, the husband and wife duo behind He Cooks She Cooks, share a dangerously delicious recipe for beer caramel corn with pretzels and pecans. Try making this snack with your favorite caramelly brown ale and see how the flavors of the beer are emphasized by the sweet caramel coating on the popcorn.
Brown ales to try:
• Brooklyn Brown Ale | Brooklyn Brewing Co. | Brooklyn, NY
• Truck Stop Honey Brown Ale | Back Forty Beer Co. | Gadsden, AL
• The Brown Note | Against the Grain Brewery & Smokehouse | Louisville, KY
• Bender | Surly Brewing Co. |Brooklyn Center, MN
• Smoove Opferator | Toppling Goliath Brewing Co. | Decorah, IA
---
Zach and Justine of Cooking & Beer have one of the prettiest blogs about beer and food around, including this IPA-caramelized onion dip–yum! It's made with four different types of cheese (Swiss, sharp white cheddar, gruyere and cream cheese), oh and did we mention it has bacon, too?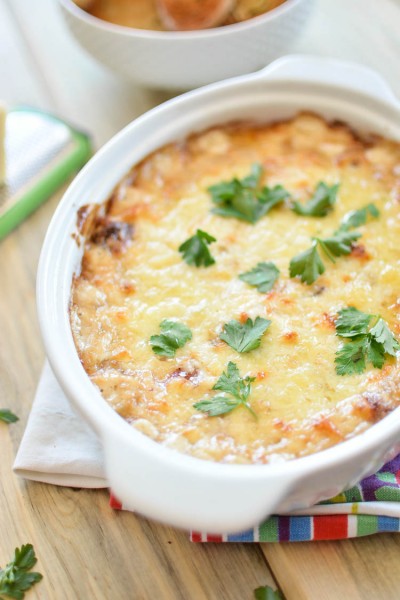 IPAs to try:
• Racer 5 India Pale Ale | Bear Republic Brewing Co. |Healdsburg, CA
• Ranger | New Belgium Brewing Co. | Fort Collins, CO
• AleSmith IPA | AleSmith Brewing Co. | San Diego, CA
• Inversion IPA | Deschutes Brewery | Bend, OR
• Northern Lights IPA | Starr Hill Brewery | Crozet, VA
---
This snack mix provides that perfect sweet and spicy combo that keeps folks coming back for more. Check out AleMeals for amazing recipes that all include quick video demos to help you easily follow along.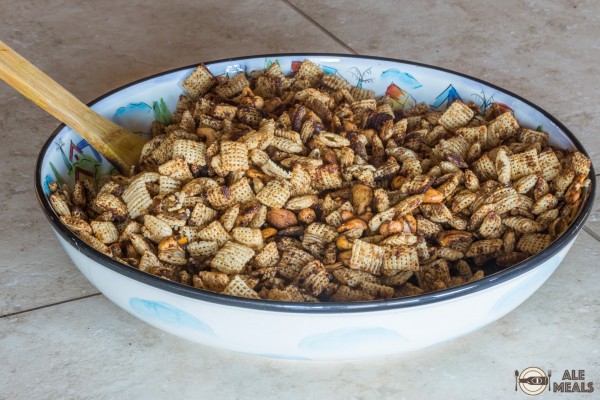 Stouts to try:
• Barney Flats Oatmeal Stout | Anderson Valley Brewing Co. | Boonville, CA
• Left Hand Milk Stout | Left Hand Brewing | Longmont, CO
• Kalamazoo Stout | Bell's Brewery, Inc. | Kalamazoo, MI
• Sierra Nevada Stout | Sierra Nevada Brewing Co. | Chico, CA & Fletcher, NC
CraftBeer.com is fully dedicated to small and independent U.S. breweries. We are published by the Brewers Association, the not-for-profit trade group dedicated to promoting and protecting America's small and independent craft brewers. Stories and opinions shared on CraftBeer.com do not imply endorsement by or positions taken by the Brewers Association or its members.