Bowling and beer have been long-time allies. More than 69 million Americans go bowling each year, according to the United States Bowling Congress, the sport's governing body in the United States. As bowling alleys look to attract customers, some recognize that offering a variety of local craft beers is a win-win.
"Bowling and beer have always gone hand-in-hand, and if you're drinking beer, it should be fresh, local craft," says Brian Bailey, accounts manager at Southern Brewing Company in Athens, Georgia.
From the South to the Rockies to the Great Lakes, we found a handful of bowling alleys who are offering a notable selection of beers from small and independent craft breweries. In fact, a few are even brewery/bowling alley combos!
Showtime Bowl | Athens, GA
With 32 lanes, Showtime doesn't mess around when it comes to bowling. Not only is this a bowler's paradise, it's also a treasure for beer lovers. It offers libations from the 11th Pin, a restaurant inside the bowling alley, which boasts an extensive craft beer menu, including those from local breweries like Southern Brewing Co. and Creature Comforts Brewing Co. From Southern Brewing's perspective, being available at the bowling alley has been an effective way to introduce its beer to people in the community who haven't heard of the brewery, Bailey says. Meanwhile, "We believe our beers should be enjoyed anywhere folks are wanting to deepen their experience or their connection to one another through beer," says Dan Reingold, director of field marketing for Creature Comforts, adding that its Classic City Lager is always a huge hit with the bowling crowd.
(More: How Art Helped Convince Post-WWII America That 'Beer Belongs')
Town Hall Lanes | Minneapolis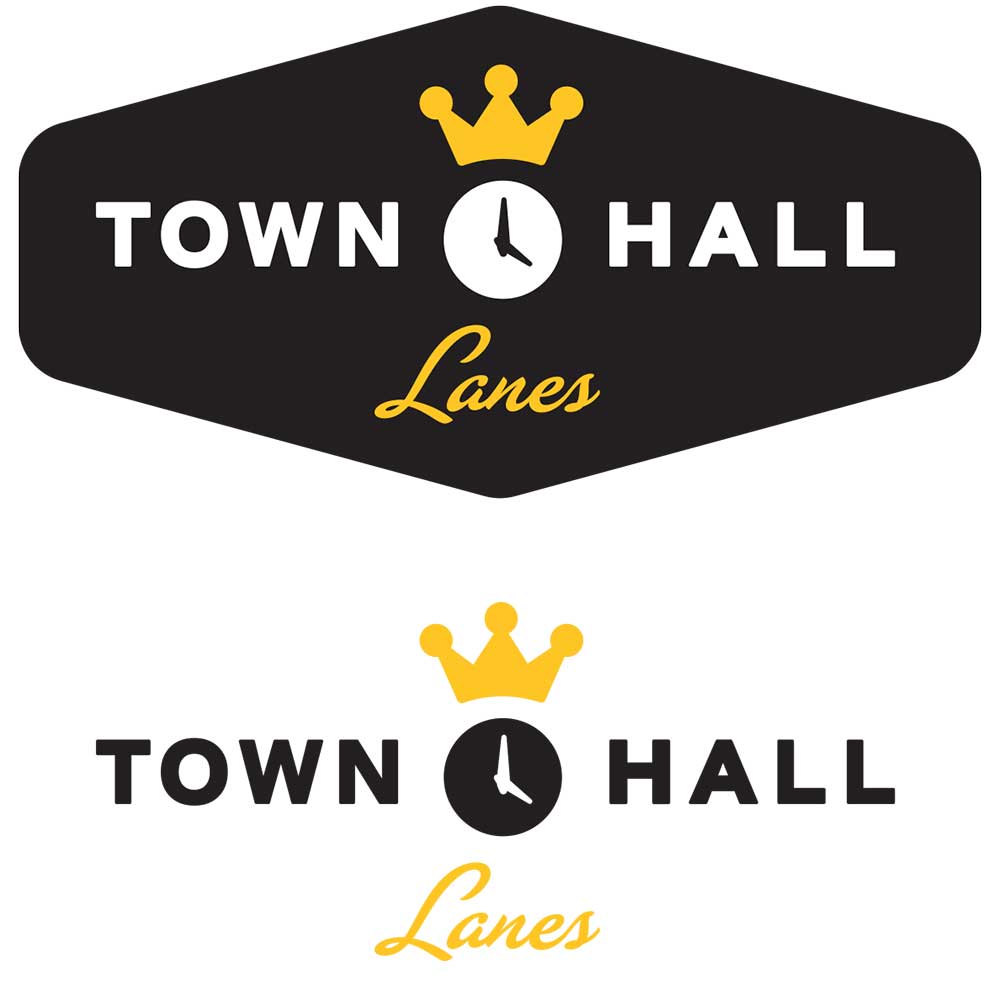 Town Hall Brewery prides itself on being the most winning brewery in Minnesota, picking up more medals at the Great American Beer Festival than any other brewery in the state. Sip one of its beers and perhaps that luck will rub off on you when you take to its 10-lane bowling alley. "The brewery's owner was an avid bowler and saw things he believed he could do better, especially with service at a bowling alley, and decided to buy one when it was the right place," says Mehtab Taylor, Town Hall Lanes' general manager. Along with 11 guest taps, Town Hall features 14 of its own taps, including the Super Strike Lager, created specifically for bowlers and the only beer at the alley served in pitchers (with its own special glass).
Stardust Lanes | Saginaw, MI
Cosmic bowling, anyone? With its black lights and light show, not to mention jumbo projection screens for its music videos, Stardust delivers a high-energy bowling experience. Suffice to say that its 31 lanes aren't the only thing that will blow you away. So, too, will its tap list with more than 40 craft beers on the menu, most of them from Michigan.
(More: Superstar Craft Brewing Founders Talk Shared Memories at Smithsonian's 'Last Call')
URGE | San Marcos, CA
When you get the urge for beer, burgers and bowling, there's only one place to go in San Marcos. While bowling is the main attraction here, URGE also houses Mason Ale Works. The beer list features five of the brewery's creations, as well as six guest beers on draft.
Enix Beer | Homestead, PA
Enix Beer is a brewpub and bowling alley combo in the Pittsburgh area. You can sip beer at the brewery four days a week and its eight-lane bowling alley is open only on Fridays and Saturdays.
Southport Lanes & Billiards | Chicago
This bowling alley may not be a brewery itself, but it's housed in a building that Schlitz Brewing erected around 1900, and it has a colorful history. This popular entertainment venue features four hand-set lanes — that means there are two pin-setters in back putting the pins back up every turn  — and 30 draft taps with favorite Chicago breweries like Half Acre Beer Co. and Burnt City Brewing. "Southport Lanes isn't just a great vintage bowling alley but also a neighborhood bar," says Amy Jones, marketing director for Burnt City. "If people discover our beer at Southport and then buy in their corner store or visit the beer hall, that's fantastic."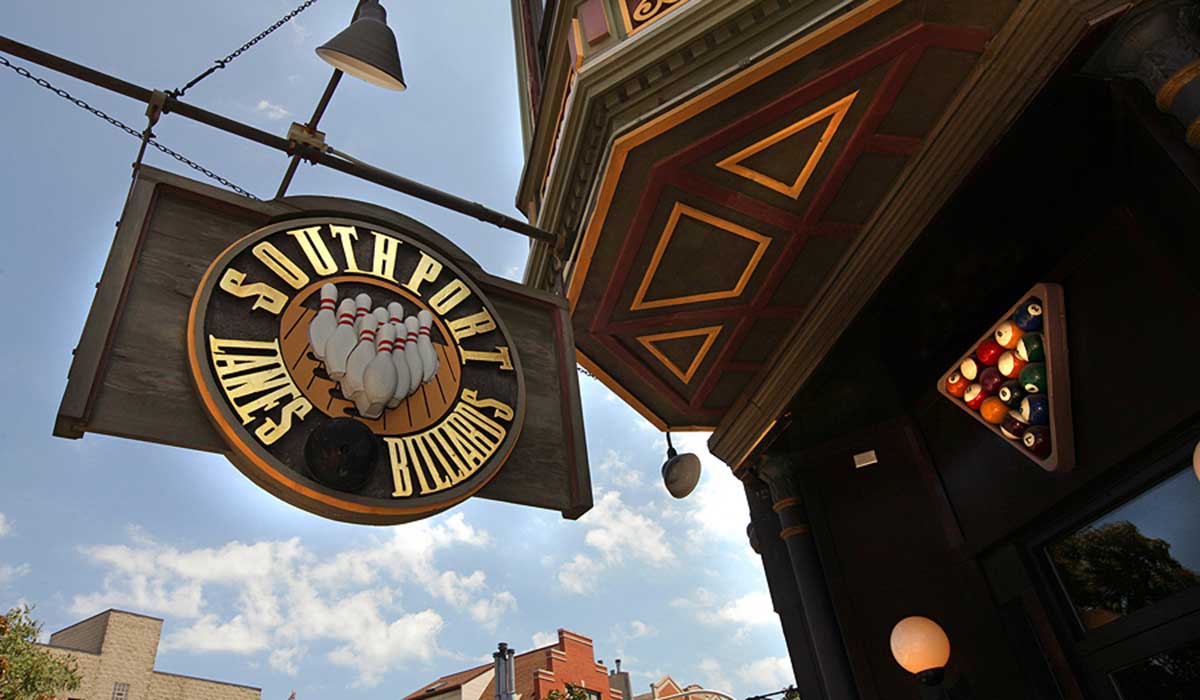 Snow Bowl Steamboat | Steamboat Springs, CO
There's no better reward after a day on the slopes than a beer. Why not make it a unique experience and pair it with bowling? Since the mid 1970s, Snow Bowl has been a Steamboat Springs favorite, but it's been recently renovated and features 12 new lanes, outdoor beer garden, large screen TVs (including Steamboat's biggest at 180 inches) and happy hour. Its draft beer list includes two beers each from Butcherknife Brewing and Storm Peak Brewing, two breweries less than a mile away. "Because of these renovations and the great new menu that pairs well with locally crafted beer, it was a no brainer to be part of Snow Bowl," says Zach Patterson, co-owner of Storm Peak. One of the favorites there? Storm Peak's Maestro IPA.
Craft beer and bowling? It sounds like a winning combination to us, especially if you're a brewery looking to expand your reach.
CraftBeer.com is fully dedicated to small and independent U.S. breweries. We are published by the Brewers Association, the not-for-profit trade group dedicated to promoting and protecting America's small and independent craft brewers. Stories and opinions shared on CraftBeer.com do not imply endorsement by or positions taken by the Brewers Association or its members.