Search the hashtag #beertography on Instagram, and you'll find more than 1.3 million posts. Taking beer photos is becoming as much of a hobby as drinking craft beer itself (well, almost). But it's so much more than simply taking a photo.
[newsletter_signup_box]
For many of us, we want to share our craft beer journey with other people who love it just as much. Taking photos of the beer we're drinking helps showcase the cool breweries we're visiting, the interesting food pairings, and the fun beer festivals.
Before you upload your next photo, read these beertography tips from the pros.
How to Take Better Beer Photos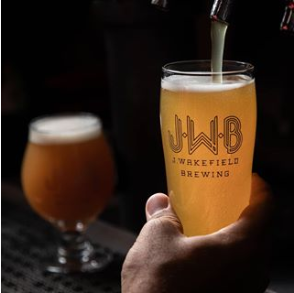 Pay Attention to Your Background
After awhile, photos showing beer bottles, beer cans, or glasses full of beer could start to run together. Make your photos unique by switching out the background. Dustin Hall, creator of The Brewtography Project, says don't just take a photo of the beer in the same spot all the time. Play around with different angles. Matthew Ward, owner of Bend Brew Daddy, always keeps background in mind for his 17,000 Instagram followers. His simple but imperative advice: clean up your background. He says so often people will have a cool shot of a beer but then an electrical outlet in the background, or even worse, dirty dishes.
Turn Off the Flash
"Use ambient light instead for much better results," says Jonathan Gayman, who has photographed Schlafly, Urban Chestnut, and other St. Louis-based breweries. Casey Atwell, creative director of Manifest Digital Media, says shoot near a window. "Nothing can bear the soft light provided by a window," he says.
(MORE: 10 Beertographers You Should Be Following on Instagram)
Let Surroundings Inspire You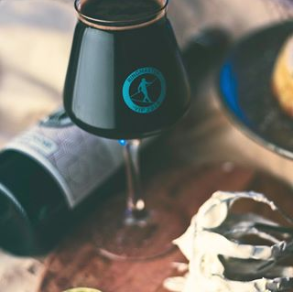 Ward's Instagram account features beers mainly in the beautiful outdoors of his home of Bend, Oregon. "I step outside and look at the colors of the sunset, the clouds, the color of the sky, if it's raining or not, and then grab a beer that matches it," he explains.
Let There be Light
Light is essential for a good photo. Atwell says look for a crazy shadow created by blinds or a fence, backlight your glass with the sun, or use the long shadows during golden hour. "The effects you can achieve by simply utilizing light in a creative way will take your photos to the next level," he says.
(EVEN MORE: 9 Breweries You'll Want to Follow on Instagram)
Have a Goal
Choose what you want your image to communicate. "Have an idea of what you want to execute visually and try to achieve that," says Cory Smith, who photographs beer for Good Beer Hunting and his own popular Instagram account.
Create a Dedicated Beer Photography Account
If you're looking to build an audience based on beer, keep your photos to ones that are going to excite beer enthusiasts. Ward says creating a separate Instagram account featuring only beer photos is a good idea. Not only will it help you streamline an audience, but he says it's good motivation and a good opportunity to get your creativity flowing.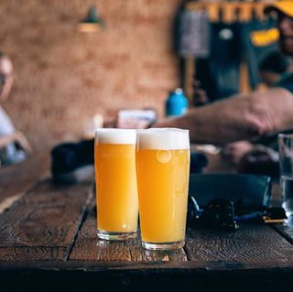 Crop Your Beer Photos
"Figure out what is most critical to the visual story and keep that — sometimes that means removing a portion of the image that may be superfluous," Smith says.
(Seek the Seal: Show Us Your Instagram Photos)
Make it Interesting
Don't be afraid to step outside of your comfort zone and try something different. Ward plays with angles of the beer, and Smith says try something interesting with lighting or backgrounds. Try to avoid flat beers, says Hall. One pro tip he has is give a beer a slight swirl with chopsticks to create a head again once it falls.
Tell the Story
Learn the story about the brewery and the beer to help shape your photos. "When you go to a new brewery, don't just walk in the door and start taking photos," Hall says. Learn what makes a brewery tick and talk to the people behind the scenes.
Relax and Have Fun
All of the beer photographers we talked to agree when it comes to taking beer photos, get out of your head, have fun, and drink a beer. Don't stress about it too much. If you're having fun, it will show in your photo. Don't worry about making mistakes either. Embrace them.
Beer photos are so much more than just pictures of beer. Whether it's an artist's creative label design, the robust color the brewer hoped to achieve, or the scenic nearby surroundings of where the beer was made, every photo tells a story, and we can't wait to see what's next.
CraftBeer.com is fully dedicated to small and independent U.S. breweries. We are published by the Brewers Association, the not-for-profit trade group dedicated to promoting and protecting America's small and independent craft brewers. Stories and opinions shared on CraftBeer.com do not imply endorsement by or positions taken by the Brewers Association or its members.