Cincinnati brewery Urban Artifact calls a 140-year-old church building home. Still, its founders weren't dwelling in the past when COVID-19 first showed up in the U.S. They knew it was going to impact their business. They knew they would need to adapt even before Ohio governor Mike DeWine issued an order on March 15, closing all restaurants, bars, and taprooms across the state.
This brewery focusing on fruited, canned sour ales had to find a way to get their esoteric brews into the hands of Ohio drinkers without taproom sales or a wide existing distribution footprint. And that meant shipping beer directly to customers.
"We were already working on this before the announcement came through," says Urban Artifact co-founder Scotty Hunter.
As soon as they saw the virus begin impacting the West Coast weeks prior, they set in motion plans to ship beer if necessary. That allowed them to mail their first orders to Ohio residents just days after Ohio taprooms shut down.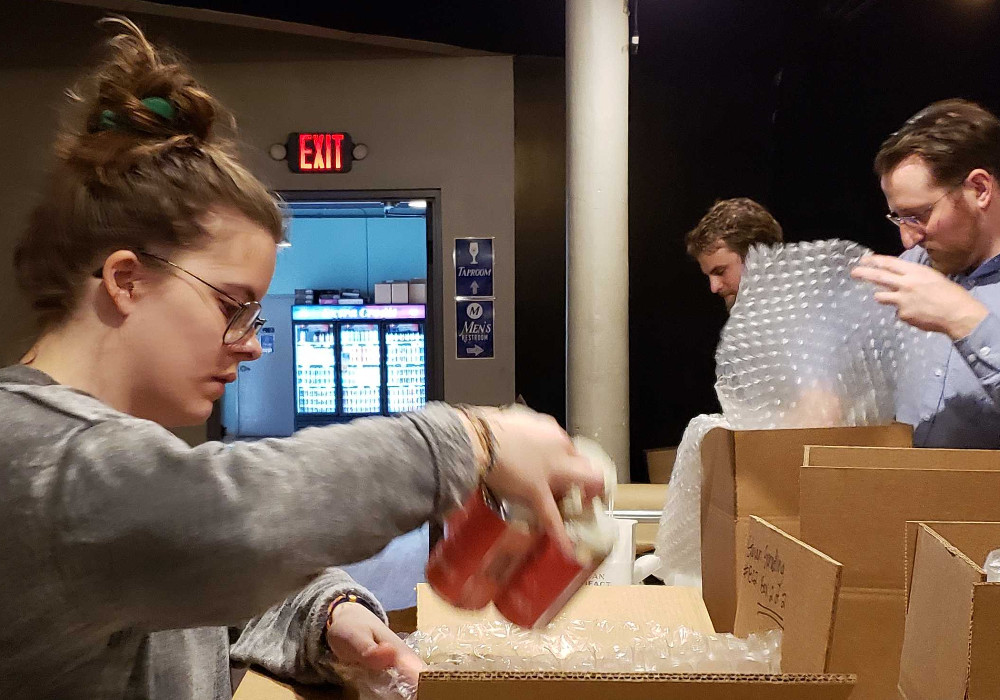 (Related: What Can Brown Ale Do For You?)
Ohio has over 300 independent breweries, and they're all scrambling to adapt to life without taproom or keg distribution sales. As of this writing, around 70 are offering home delivery within an immediate geographical radius. A handful, however, are shipping directly to customers across the Buckeye state, and it's pointing a way forward for post-Coronavirus sales.
Cooperative Laws Help Brewers Weather Pandemic
"Ohio alcohol laws are relatively permissive compared to some other states," explains Justin Hemminger, deputy director of the Ohio Craft Brewers Association. "Having the ability to deliver directly to customers—which was already permitted by the state [before coronavirus]—made this quick pivot possible for our breweries."
In the small college town of Athens in rural southeast Ohio, that ability is a gamechanger for Little Fish Brewing.
"In a small town, we already have a tough time selling all the beer we make," says Sean White, co-founder of the brewery specializing in mixed-fermentation and barrel-aged beers. "It seemed like we should be hitting every possible medium we could, so we started shipping immediately."
(More: How To Support Our Local Breweries During the Pandemic)
While they've long packaged their mixed-fermentation beers, their IPAs, lagers, and other typical craft styles have generally been taproom-only pours. To ship those to customers, they had to accelerate an idea they'd only discussed before the virus.
"It was like, hey, let's get that crowler machine we've been talking about," says White with a laugh.
Customers can now order any Little Fish draft beer right along with the bottled rarities.
Logistics of Shipping Beer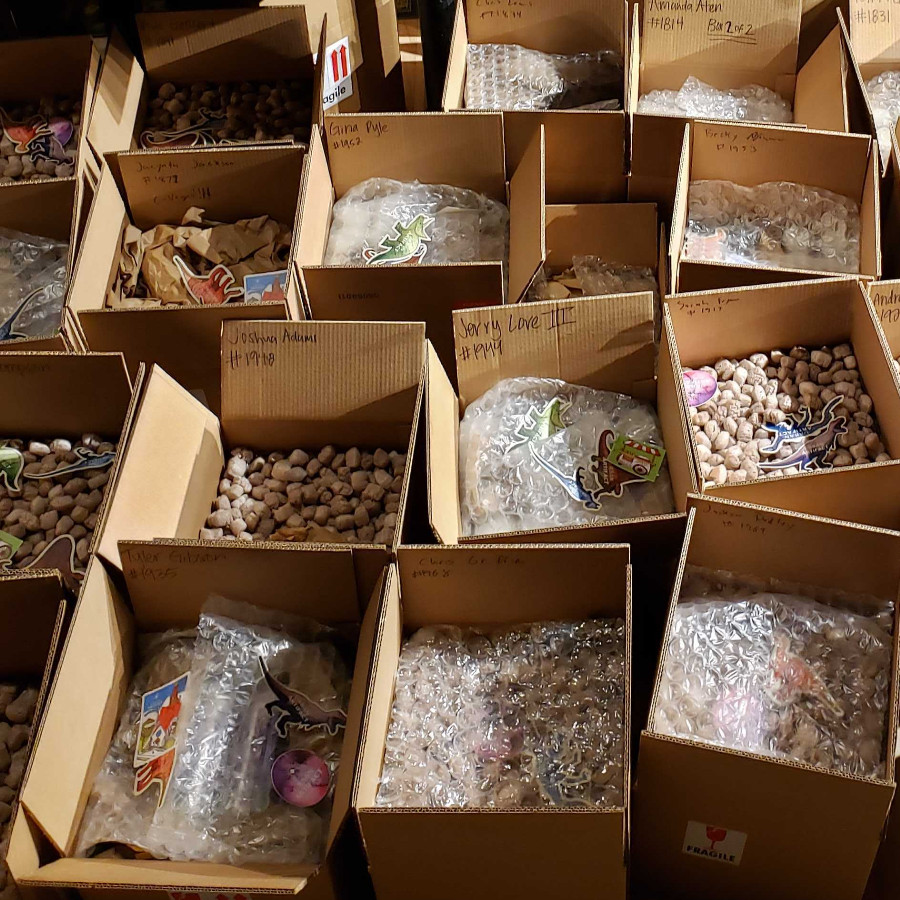 Both Urban Artifact and Little Fish are working with UPS to deliver their beers around the state, but a Columbus-based craft brewery experimented with offering beer around Ohio on their own.
North High Brewing deputized their sales reps around the state to act as delivery drivers. Because several of those reps were stationed in other cities—Dayton, Cleveland—they didn't have easy access to North High's limited-edition beers, so only six-packs of the brewery's core beers were available to be ordered in most locations.
"For Columbus customers, we basically said if it's in our brewery, we'll sell it to you," says brewmaster Jason McKibben.
Inventory dropped pretty quickly around the state, and North High ultimately pulled back direct delivery to within their home market in the state capital.
"I had to basically put everything that was in tanks and ready to package into cans," explains McKibben. "Our distributor has our cans statewide, so we decided to let them keep grocery stores replenished."
Niche Avenues
Little Fish and Urban Artifact say that in addition to providing a revenue stream, shipping has also allowed them to get more difficult-to-sell products into the hands of curious drinkers.
"This is allowing us to move smaller batches of beer that are more niche and might only have 50 or 100 people who want them," says Hunter. "People are ordering a lot of stuff they wouldn't be able to get otherwise. We're seeing a lot of shipments going to rural areas where we don't have distribution."
(Related: The Curb Economy: Craft Breweries Rise to Pandemic Challenge)
Both breweries believe they will continue shipping to customers in some form even after taproom restrictions are lifted.
"It will evolve, but we'll probably see greater interest in remote beer clubs," says Hunter.
At Little Fish, shipping has changed the brewery's strategic planning.
"We were seriously pondering a satellite taproom in a metro area before this because it's always been harder than we wanted to move our products," says White. "It's possible shipping lets us get where we want to be."
As the closure has dragged on, other Ohio breweries have started shipping as well, including Branch & Bone Artisan Ales in Dayton and Jackie O's in Athens.
"We were hesitant at first to start shipping because we didn't want to disincentivize people from visiting us as a destination brewery," says White. "I'm starting to get the inkling this might actually encourage people to come down here. I anticipate we'll continue to ship beer forever now."
CraftBeer.com is fully dedicated to small and independent U.S. breweries. We are published by the Brewers Association, the not-for-profit trade group dedicated to promoting and protecting America's small and independent craft brewers. Stories and opinions shared on CraftBeer.com do not imply endorsement by or positions taken by the Brewers Association or its members.