Sometimes it takes a blind-judged contest to shine a light on a new beer flavor. When the gold medal announcement in the highly competitive Wood-Aged Beer category came over the loudspeaker at the Great American Beer Festival in 2018, it marked a turning point in a decade of creative cross-fertilization among New World brewers north and south of the equator.
The winning beer, 70K Amburana, a 13% ABV imperial milk stout from Against The Grain Brewery in Louisville, Kentucky, was born of a rich stout aged in Kentucky bourbon barrels – made from oak – blended with a portion of the same base beer aged in a Brazilian barrel made from spicy, exotic Amburana wood. American brewers who are experimenting with this intriguing wood are raving about the characteristics it's bringing to their beers.
Brewers Fall in Love with Amburana Wood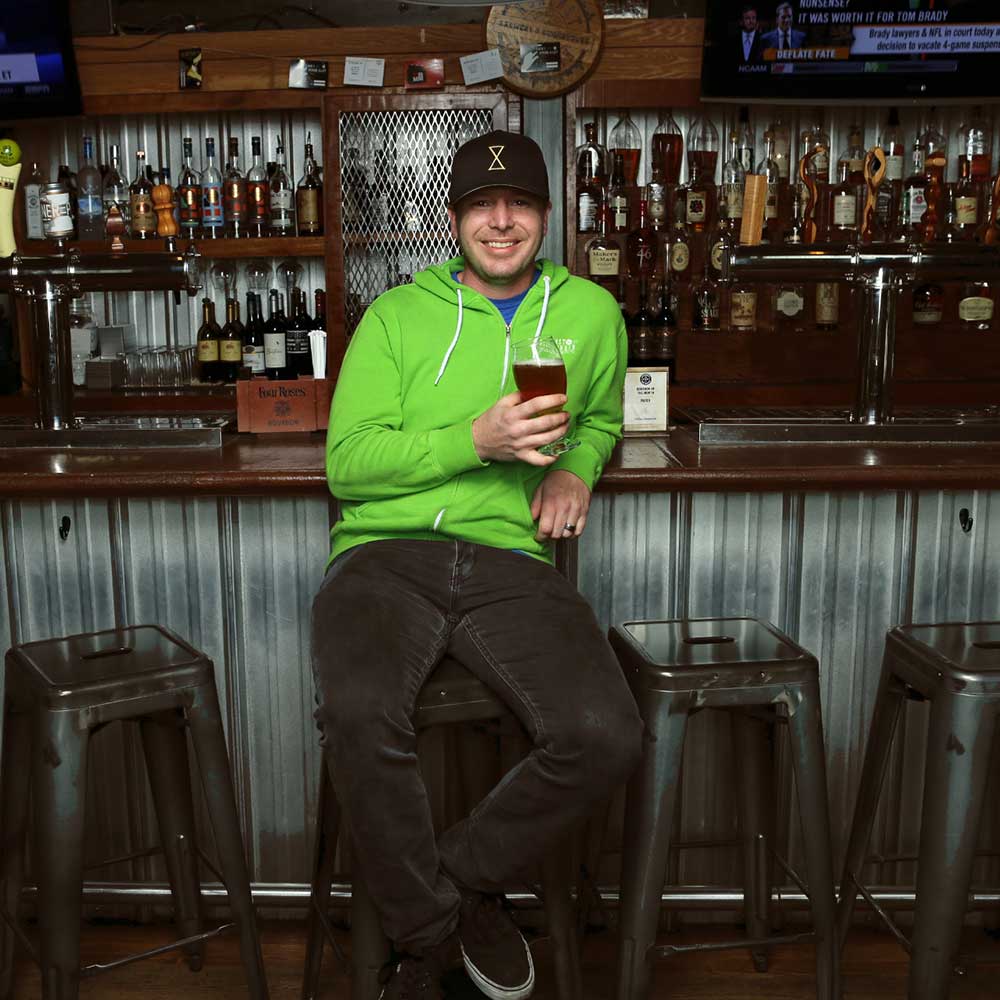 Brewmaster Jerry Gnagy considers his 70K Amburana a "pastry stout" made without any pastry ingredients. "Whatever you're tasting – whether it's cocoa, spices, vanilla, cinnamon – it's all wood."
Gnagy blended four parts beer from oak bourbon barrels to just one part beer from his potent new Amburana barrels. And while each of those vessels cost him more than triple the price of a quality whiskey barrel, Gnagy expects to refill his gorgeous imported Amburana barrels at least 40 times to bring layers of spicy complexity to future brews.
(Related: Exploring Kentucky Craft Breweries in Bourbon Country)
So far, there have been few similar beers brewed north of the equator.
Alexandra Nowell, brewmaster at Three Weavers Brewing in the Los Angeles area, remembers hand-toasting 10 kilos of Amburana wood chips she'd schlepped back from Brazil in her luggage about four years ago. After shoving the first trayful into the oven at home, she grabbed a shower. Stepping out, Nowell was smitten.
"Envision a cartoon of an animal floating above the ground – being carried by their nose toward a smell. That was me, drifting into the kitchen," she says.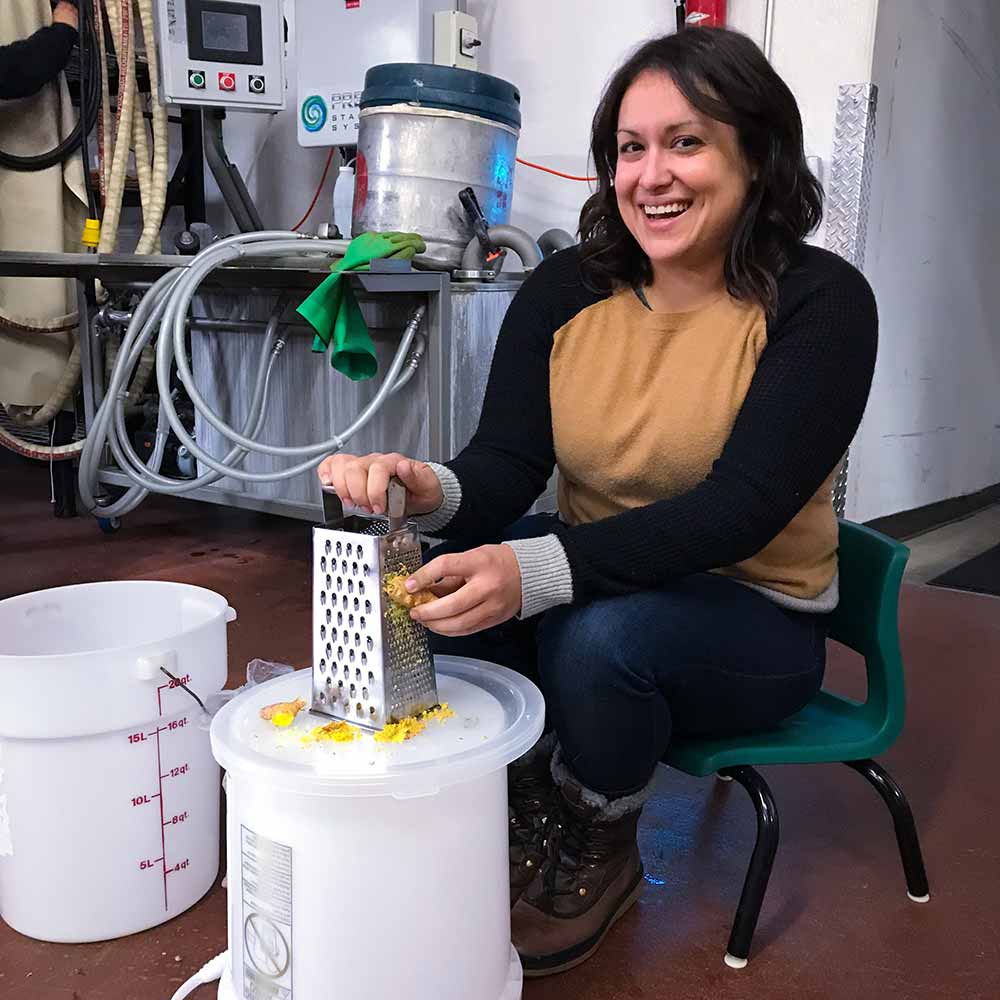 Surprisingly, the extraction time for the entire 30-barrel batch of Amburana Imperial Porter took only a few days. Afterward, she wished she'd used fewer of the intense wood chips for a little longer to be able to produce two batches of the compelling beer.
Recently, author and brewmaster Dick Cantwell brought a pile of small wooden tiles – like wildcard pieces from a scrabble set – back from Brazil to his Magnolia Brewing Company in San Francisco. When he popped them into glasses of hot water, one of the samples immediately began to bleed yellow, almost like a bullion cube. Within minutes, the colorful Amburana tea triggered memories of baked goods – while the aromas of the other intriguing barrel-making species remained fainter and more elusive.
Of the dozens of exotic Brazilian brewing ingredients, this fragrant, spicy wood spoke to each of them, as it has to many of the dozens of top North American brewers who've traveled south to teach, learn and execute unusual collab beers.
American Brewers Witness Indie Breweries Emerging in Brazil
About a decade ago, as an independent brewing scene began to wake up in South America, some North Americans brewers got interested in the emerging community.
As Pete Slosberg, creator of Pete's Wicked Ale, tells it, when he and his wife first traveled to Argentina for immersive language studies, he contacted a homebrewers' group. They pointed him to local, small breweries. Seeing room for improvement, he urged community cooperation and blind tastings to elevate their brewing, and helped organize a pivotal 2010 conference.
The following year, the South Beer Cup launched in Buenos Aires, with Slosberg and three other U.S. judges in attendance. He kept returning as this and other competitions around the continent grew and the beers became better. He recalls judging with Matt Brynildson, brewmaster and bourbon-barrel-aging pioneer at Firestone Walker Brewing Company, when they first encountered an Amburana wood-aged beer. Although neither had ever tasted anything like it, they enthusiastically gave it a medal. And became curious about the tree.
(More: Wisdom from the Wood: 8 Barrel Aging Life Lessons)
Amburana is also called "umburana," "cerejeira" and a dozen other names in the forests where it grows east of the Andes in Brazil and neighboring countries. While mostly used for lumber, the wood is also formed into barrels to finish specialty cachaça, a rum-like spirit distilled from sugarcane. As Brazil's craft brewing movement gained momentum and bourbon-barrel-aged beers from the USA made their way south, experimenting with beer aged in used cachaça barrels fashioned from assorted exotic woods became inevitable.
Are 'Brazilian-Style' Beers the Next Big Thing?
Travel has rewarded creative American brewers with more than just new flavors. Gnagy respects the independent Brazilian brewers for their tenacity in the face of challenges. He values his experiences and friendships there.
"I learned a lot about working with coffee. About Amburana. About brewing within your wheelhouse," he says.
He points out that business in Brazil is complicated by an economy where currency can fluctuate multiple percentage points overnight.
"We take stability for granted," he mused.
From his office at Kentucky Bourbon Barrel Company, barrel broker Noah Steingraeber is eager to bring in the charismatic wood.
"I have a chunk of it sitting on my desk: It smells like cinnamon and holiday spices!" he says. "If you go smell a chunk of oak, it's not going to have an oak-aged aroma."
He expects that Against the Grain's gold medal for 70K Amburana has sparked interest; now he just wants some barrels to sell.
(Related: The Competitiveness of Barrel-Aging Beer in American Brewing)
Potential partners in Brazil want to make this happen. Gnagy's friend Alejandro Winocur, co-founder of a Brazilian brewery known for an Amburana lager, vows to make the export of characterful wood for brewers his next mission. And he's determined to harvest the vulnerable species responsibly.
"It's not fair for us to use all the wood, so people 200 years from now will never know it," he says.
Garrett Oliver of New York's Brooklyn Brewery, who's visited there 10 times, feels Brazil's unique opportunity goes far beyond this spicy wood. A cornucopia of unique woods and unfamiliar wild jungle fruits are available, extending the current coloring box of flavors brewers know in the Northern Hemisphere.
"And I'm jealous." He continued, "I think people are going to be making beers all around the world in Brazilian-style this and Brazilian-style that."
Brewers Eager to Experiment More
But, at least for now, Amburana is the vanguard ingredient. Wayne Wambles, brewmaster at Cigar City Brewing in Tampa, Florida, recently worked on two collaboration beers made by using long grooved wooden spirals instead of chips to infuse Amburana flavors into expressive beers. He made a batch of Bamburana, a boldly Amburana-accented bourbon- and brandy-barrel-aged 12.2% ABV Russian Imperial Stout made with figs and dates at Oskar Blues Brewery in Longmont, Colorado.
Wambles says he's eager to produce subsequent batches at his home facility. He's confident Cigar City's recirculation techniques will express Amburana flavors with even more complexity.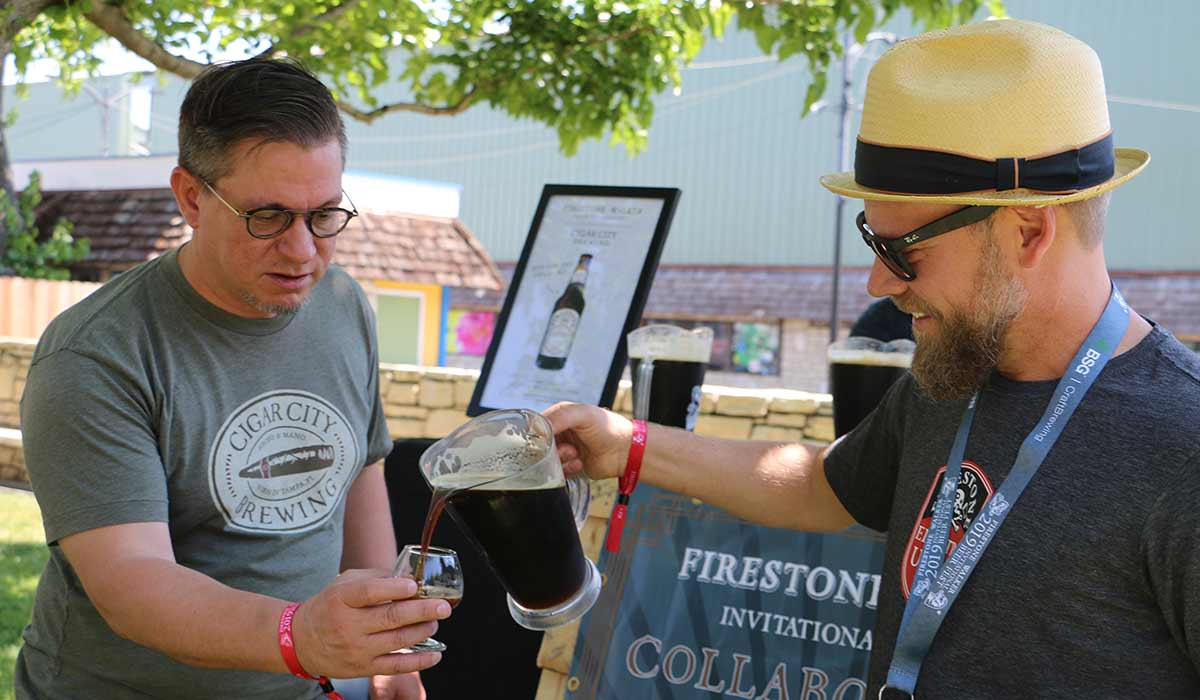 (Seek the Seal: Independence Matters)
And he also joined forces with Matt Brynildson, who has never forgotten the thrill of encountering the unique notes this wood can deliver almost a decade ago in South America on that judging panel. Their 11.6% ABV collaboration brew is called Los Leñadores – the lumberjacks – an imperial brown ale featuring infusions of both Amburana and an African wood called Padauk into the big beer after its initial bourbon-barrel-aging. The two wood-aged beer experts poured their rich, subtly spiced creation to welcome attendees at the Firestone Walker Invitational beer festival on California's Central Coast on June 1.
You could hear the murmurs in the crowd. "Wait. All that waffle-cone in there is from natural woods?"
The flavors of the Southern Hemisphere are in the house.
CraftBeer.com is fully dedicated to small and independent U.S. breweries. We are published by the Brewers Association, the not-for-profit trade group dedicated to promoting and protecting America's small and independent craft brewers. Stories and opinions shared on CraftBeer.com do not imply endorsement by or positions taken by the Brewers Association or its members.