Craft beer pioneers had a clear vision: to serve a better, more full-flavored beer. That goal drove Boston Beer's Jim Koch and Brooklyn Brewery's Steve Hindy and countless others to persevere through ups and downs in a new and emerging market of beer drinkers.
Beyond creating a better product, many craft brewers use their small businesses as a vehicle for change. Small and independent craft brewers made more than $71 million in charitable contributions in 2014, according to the Brewers Association, CraftBeer.com's parent organization, and you can find endless examples of breweries giving back to their communities.
But what you don't always see are individual efforts to use craft beer as a tool, as a way of funding and supporting specific causes related to philanthropy. It goes beyond donating kegs or a portion of beer sales to charity from time to time. Brewers and craft beer-related businesses are literally harnessing craft beer's popularity for good in a way we haven't seen before.
(MORE: A Sour Beer Pickle: Can American Brewers Better Define this Beer Style?)
Harnessing Craft Beer to Serve a Greater Good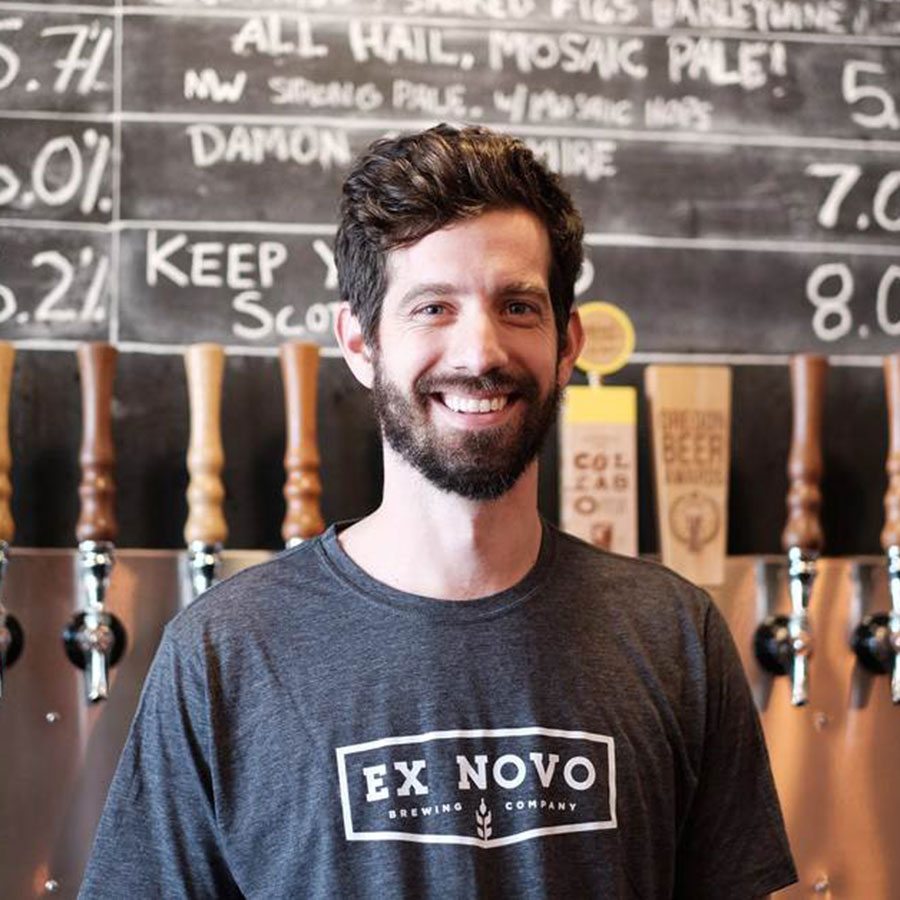 Ex Novo Brewing became the country's first nonprofit craft brewery when it opened in Portland in 2014. On the surface, it looks like a normal brewery, and a well-oiled one at that with a 16-beer portfolio and a thorough food component, including dessert and brunch items. But any dough that comes through those doors is immediately sent back out. Ex Novo partners with four local charities, donating all its profits to them. Founder Joel Gregory called the brewery "a permanent fundraiser to support causes."
"I'm moved by the work [of these four organizations] and it's a great motivator to succeed in business knowing that we are driving toward these goals and supporting these organizations," Gregory said.
In Georgia, the birth of a new beer at Service Brewing means the start of a new charitable initiative. The brewery was started by West Point grad Kevin Ryan, who spent 8 years in the army, including a tour of Iraq. When he returned from duty, his passion for craft beer and desire to support his fellow veterans inspired him to open Service Brewing. The brewery promotes a new charity each season, typically corresponding with the release of a new brew, and donates to it a portion of the brewery tour proceeds (Georgia law only allows tastings as part of tours at craft breweries). Since opening in mid-2014, they have donated $50,000 to veteran's charities, first responders' organizations, and firefighter and police groups, among others.
(MORE: 51 Great American Beer Bars)
"Part of our mission statement from the get go was to support those who serve their country and their community," Ryan said.
Home of the Brave Brewing in Honolulu, which we featured back in December for the 75th Anniversary of Pearl Harbor, brews beers in a one-barrel system in the back of a World War II museum, serving it up 1942-style in its hidden speakeasy. Owner Glen Tomlinson sums up the method of using craft beer as a liaison perfectly.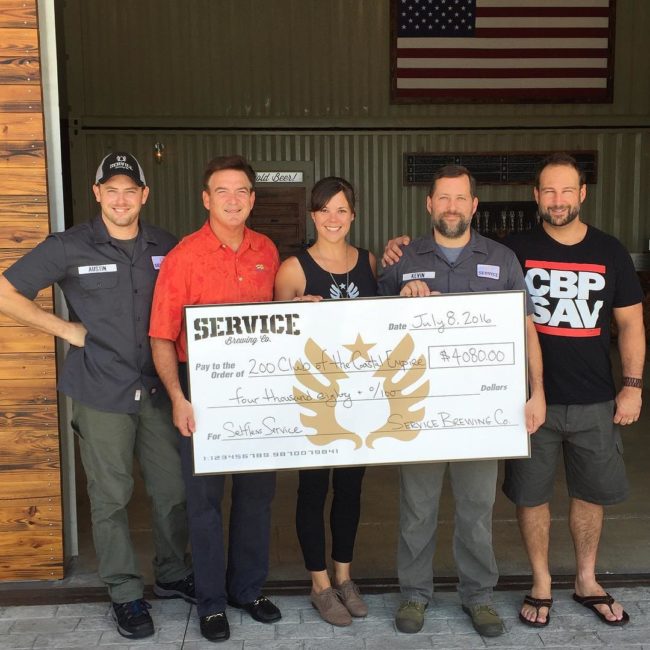 "World War II is ancient history to young people nowadays, so if beer needs to be the bridge to bring them in, so be it. When younger guests come to the speakeasy and I'm able to share some of these stories, they are blown away," Tomlinson said. "Add a craft beer that's brewed downstairs… It's been a winning combination."
In Kailua, Hawaii, Tim and Holly Veling have taken to craft beer as a way to fund their nonprofit, the ONEninetynine Initiative. They came up with the concept of Grace in Growlers, a craft beer tasting room that serves up to 36-ounces per visit and sells growlers to go, including many members of the BA. The concept of Grace in Growlers was developed in the same vein as Ex Novo, yet the two models have stark differences. Ex Novo is a nonprofit brewery that donates its profits to external organizations. Grace in Growlers is a for-profit tasting room that donates its profits to its own nonprofit.
"Sometimes people [we meet here at the tasting room] will come on a Saturday to help with our [nonprofit], and then they're back in here drinking beer again the next night," Tim said. "Which is the most amazing thing. It's exactly what we're trying to do here."
(MORE: Craft Brewers Send a Message: Drink Beer Fresh)
Good Beer Is Still the Top Priority
Don't get these small business owners wrong: even though giving back is part of their mission, selling and making great beer is still the top priority.
One thing that everyone who we talked to for this article expressed was a proper set of checks and balances and transparency that ensures their motivations are not misconstrued. Grace in Growlers has the aforementioned 36-ounce limit per visit, for example, and Ex Novo decided to become a nonprofit mainly because they liked the idea of a board with multiple members.
Gregory said he receives calls from people for advice on how to start their own nonprofit brewery. He speaks with them about the pluses and minuses of becoming a nonprofit and advises them on which structure might be best for them. But he has one underlying piece of advice for anyone who might want to start a business with the same idea: Regardless of the purpose or mission, regardless of the organization, focus on the beer first and foremost.
"Maybe someone will come in for the first time and get excited about the mission and giving back, but if it's mediocre beer, then they won't come back," said Gregory. "So beer has always been the focus for us because people come back for the beer."
It's good to hear Gregory say that. Good beer is something we can all get behind.
CraftBeer.com is fully dedicated to small and independent U.S. breweries. We are published by the Brewers Association, the not-for-profit trade group dedicated to promoting and protecting America's small and independent craft brewers. Stories and opinions shared on CraftBeer.com do not imply endorsement by or positions taken by the Brewers Association or its members.