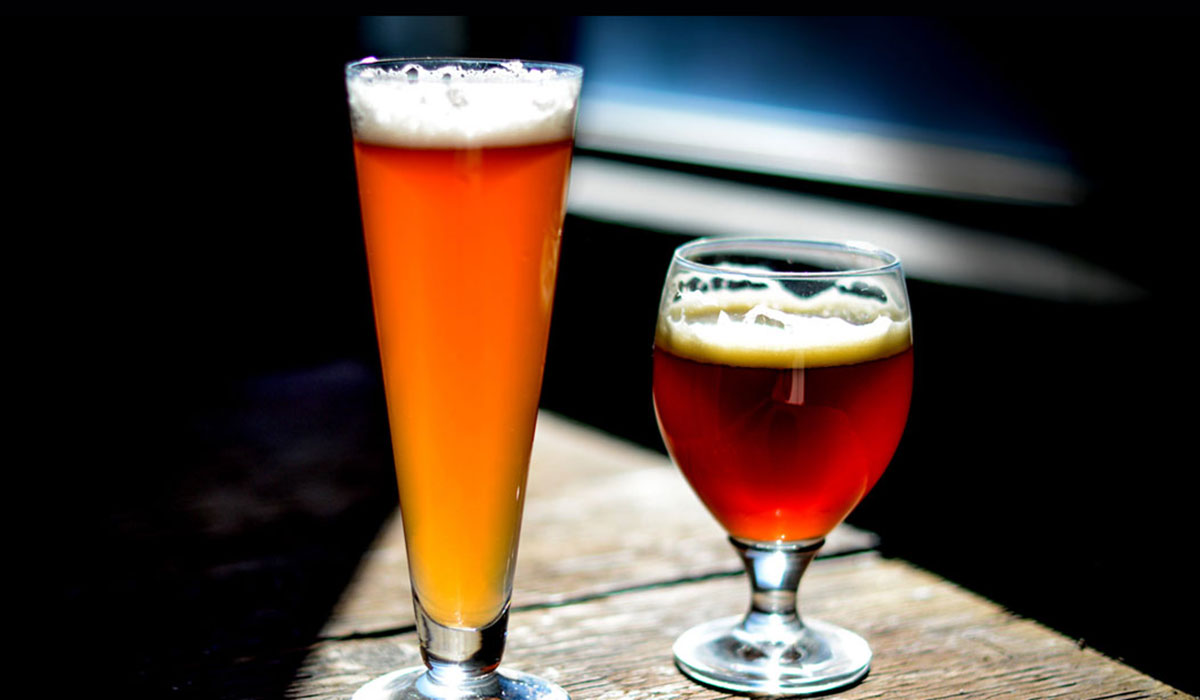 Craft Brewers Send a Message: Drink Beer Fresh
At this year's Big Beers, Belgians & Barleywines Festival, I was lucky enough to enjoy a 2009 Dogfish Head Fort, poured by none other than Dogfish's founder, Sam Calagione himself. It was just as awesome as it sounds. In fact, that festival was chock-full of so many brilliantly aged beers that the entire event sort of runs together. When people ask me how such-and-such a beer was, I just throw up my hands and say, "Awesome, probably."
Consider a contrast case: At a weekly beer tasting, the group sampled an "aged" (read: out of date) American pale ale from a major craft brewer. (Names have been changed to protect the innocent.) The experience was far from awesome. The hops had worn and the flavor left us all questioning our sanity, since we'd all been long-time fans of this particular brew. Fortunately, someone decided to check the date on the bottle: five months old. Mystery solved, sanity intact (at least for now).
While my experience at Big Beers was confirmation that some beers age especially well, the latter case is much, much more common. More often than not, beer does not age well—especially the hoppy ones, which have been, and remain all the rage.
So we asked craft brewers why they want you to drink beer fresh — and the reasons make a lot of sense.
(MORE: What is Craft Beer?)
Arts and Craft(s) Beer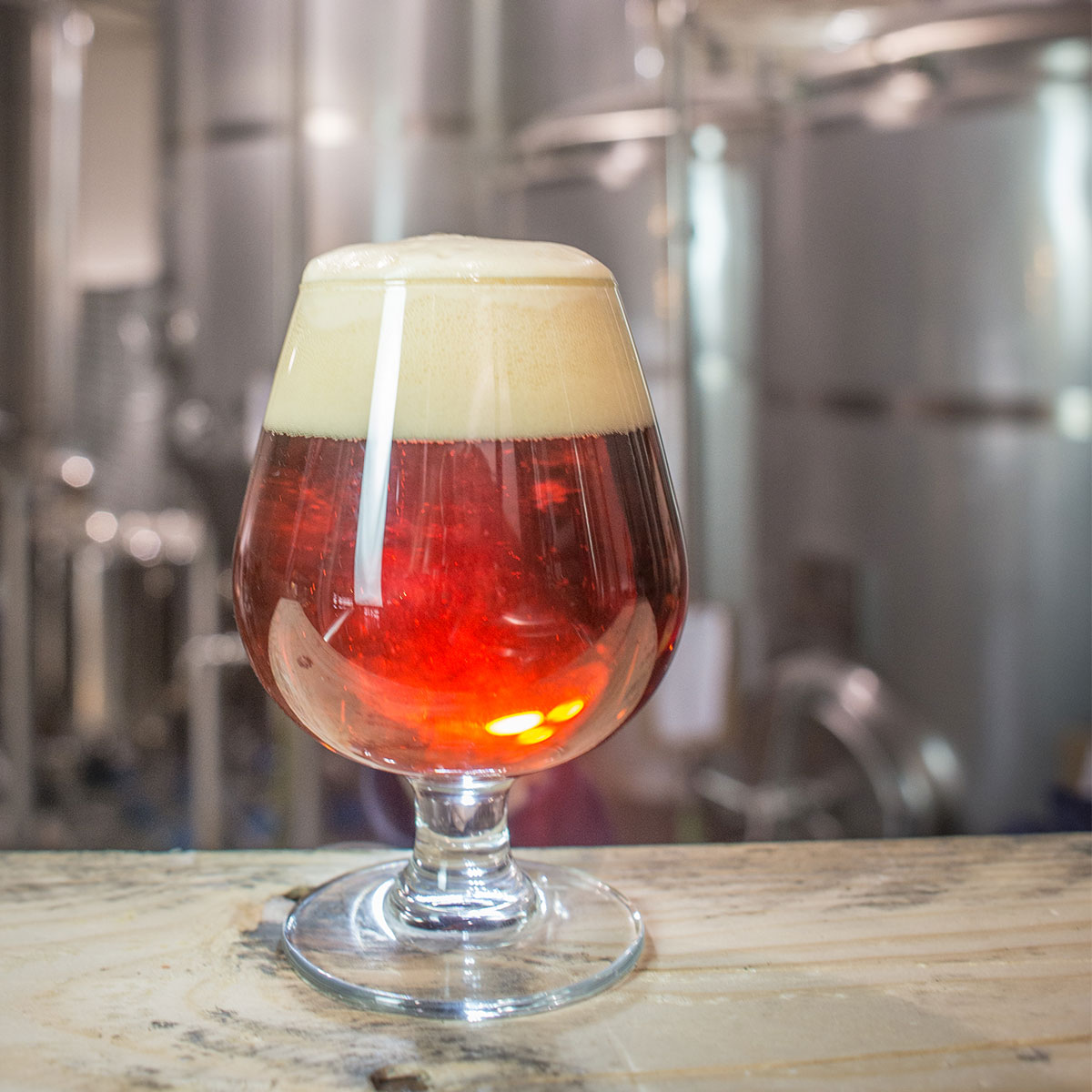 There are a few reasons brewers want you to drink their beer ASAP. One has to do with the artistic nature of craft brewing.
If we follow Merriam-Webster, both beer and art more generally are "expression[s] or application[s] of human creative skill and imagination [which] produce works to be appreciated primarily for their beauty or emotional power." Just like a painter puts down the brush when her painting matches her vision, brewers package their beers at the moment when they've captured something maximally beautiful.
"We package the beer when we are happy with it," Jon Mansfield, brewery operations manager at New York's War Horse Brewing Company, tells CraftBeer.com. "The brewer is happy with flavors, aromas and appearance of the beer and our packaging manager is happy with the canning or kegging line being dialed in properly. If those things weren't right, we wouldn't package the beer and we certainly wouldn't want people drinking it. We say that the beer in the tank on packaging day is as perfect as it gets, and we try and get that beer into people's hands that way."
There's still room for beauty to reside in the eye of the beholder, however. "Having said that, craft beer drinkers are smart people and the ones that purposefully age beers with care and an eye to curiosity know that the beer changes, sometimes drastically, as the days roll by."
So beer-art can still be a two-way street, so long as you are cognizant of what you're doing when you lay that bottle down.
"We are more worried about the online review that bashes the beer and it turns out it's a two-year-old IPA that was left in the garage," Mansfield insists.
(MORE: 9 Breweries You'll Want to Follow on Instagram)
Beer is Alive!
A second major theme that emerged from brewers we asked was the fact that beer is a kind of organism, something that lives and breathes (although hopefully not oxygen!). Taking that artistic creation and locking it away in a cellar may kill its vivacity—or at least its hop profile.
"After enough time the magic is gone, wasted and un-enjoyed. A veritable shame!" ~Mike Sardina, Hill Farmstead
"Beer is a living, magical thing, and the moment it goes to package, it begins to lose its luster and brilliance and mystery," says Mike Sardina of Hill Farmstead. "After enough time the magic is gone, wasted and un-enjoyed. A veritable shame!"
Wasted beer? A shame, indeed!
Jim Koch, founder of Sam Adams, echoes Sardina's sentiments. "Beer is liquid bread," he says. Would you eat six-month-old bread? Yeah, me either.
(MORE: 9 Brewery Couples On Their Strong Relationships and Successful Breweries)
Do Your Homework
Lest I endure the monologic wrath of collectors (hoarders?) in the comments section of this article, it is important to reiterate that some beers are age-worthy. In fact, some are almost certainly better with age. I, for one, am thrilled that Dogfish Head kept those old bottles of Fort laying around.
But the fact remains: while some beers will age well, most won't.
"It goes without saying that certain styles are absolutely best when fresh — think IPAs," says Sardina. "But even styles that are traditionally aged — think imperial stouts and barleywines — are more often than not better when fresh."
Jim Koch shares a similar sentiment: "Most beer retains its brewery fresh taste for about four months, maybe three months for an IPA — though there are a handful of beer styles that last much longer, like Samuel Adams Utopias which, at 28% ABV, is nearly immortal." OK, OK. If you have a 28% beer, you're excused.
The key is doing some homework. Just don't be surprised if your experiments indicate that, by and large, drinking beer fresh is best.
"Fresh beer just tastes better," says Koch.
(BEER TRAVEL: Arizona Breweries You'll Want to Explore)
The Hard Work Behind Fresh Beer
Craft brewers like Koch don't just talk the talk when it comes to fresh beer — they walk the walk, too. In particular, craft brewers are fighting against two enemies of freshness: time and temperature.
Sam Adams began putting legible freshness dates on their beers all the way back in the late 1980s. "We take back from retailer shelves and destroy several million dollars of beer every year," he says. "I'd rather put people into stale beer than stale beer into people."
Other craft brewers have gone so far as to start their own distributorship in order to ensure optimal handling of their beer from tank to consumer. Improper storage can greatly impact a beer's flavor, so going the extra step with refrigerated trucks and warehouses can go a long way. Additionally, brewers like Sam Adams keep a limited wholesaler inventory so that beer is not laying around waiting to be delivered.
Join us in celebrating #drinkitnow on Sunday, Feb. 19th by opening—and enjoying—that special bottle you've been saving. You know the one:) pic.twitter.com/APQIfM3c2S

— Allagash Brewing Co (@AllagashBrewing) February 3, 2017
And, once again this year, Allagash Brewing is promoting drinking fresh with their annual "Drink it Now Day." Looking for a reason to crack that special bottle? Allagash argues there's "no better reason to enjoy a delicious beer than no reason at all."
No better reason than no reason? Whoa. Meta.
Don't worry if you can't follow the logic. Just remember: when in doubt, drink beer fresh!
CraftBeer.com is fully dedicated to small and independent U.S. breweries. We are published by the Brewers Association, the not-for-profit trade group dedicated to promoting and protecting America's small and independent craft brewers. Stories and opinions shared on CraftBeer.com do not imply endorsement by or positions taken by the Brewers Association or its members.