With craft breweries popping up in cities across the nation, it's easy to feel overwhelmed with all of the different breweries, styles and bottle release dates. But if you're new to beer, don't feel discouraged. I am here to tell you that craft beer has a place for everyone at the bar.
[newsletter_signup_box]
So now that you've decided to enter the craft beer scene, where do you start? What style of beer should you try? How long should you grow your beard? Where's the nearest Warby Parker? Where can you buy flannel in the springtime? How do you think of a punny Untappd name?
Don't panic. All you really need for your journey into beer is an open mind (and beer, obviously). I am going to take you behind-the-scenes of three Atlanta craft breweries to show you how employees on all sides of the operation – from taprooms to brew houses to beer stores — are hustling to make sure you have a great experience with beer.
Thought 1: Put in Time at a Brewery Taproom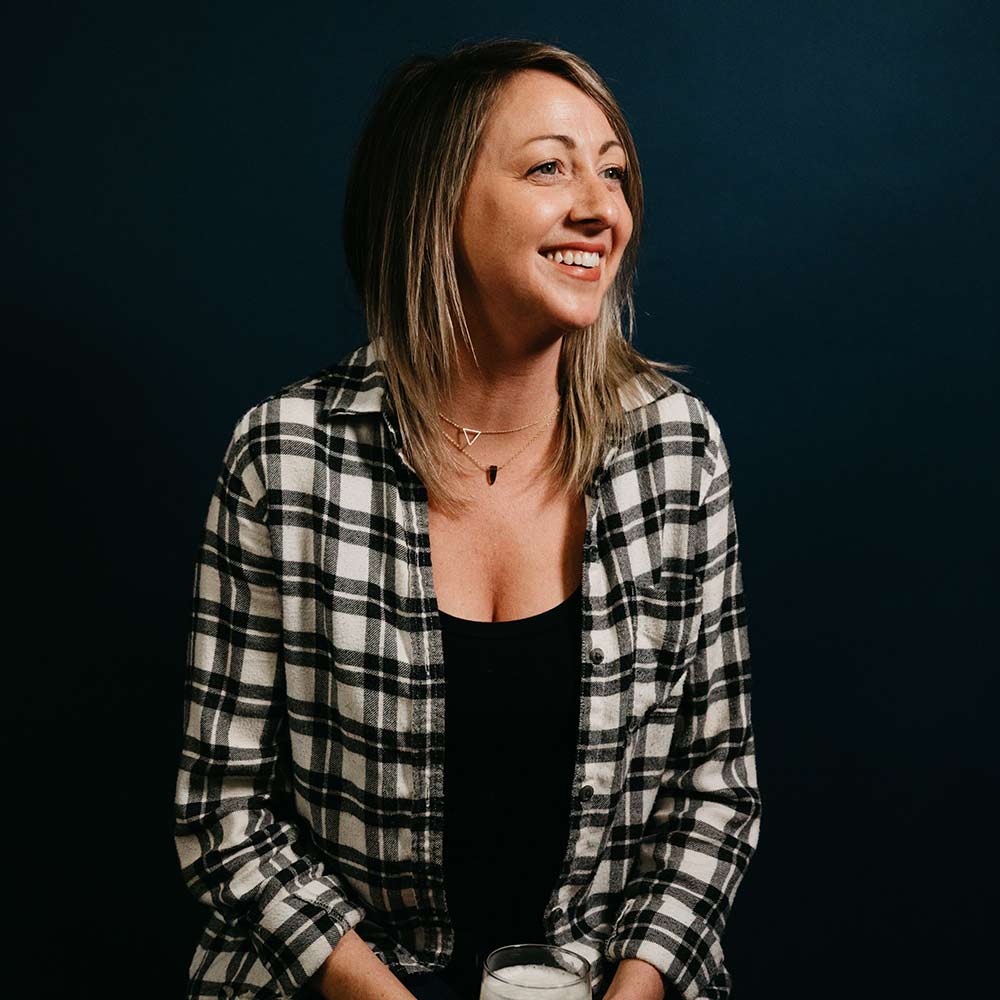 The best way to get started is by heading straight to a brewery taproom. I decided to go over to one of my favorite taprooms in town at Atlanta Brewing Company (formerly known at Red Brick Brewing) and talk to my friend, Adrianna Dukes, the taproom and events manager. The first thing she wants beer lovers to realize is the importance of trying beer straight from the taproom.
"This is the first place to introduce people to the best quality of our beer and that is critical," she says.
(Seek the Independent Craft Brewer Seal)
Even with a giant tap list in front of you, with an even bigger line of people behind you, Adrianna has a way of making you feel like you are the only person there. Her focus is making sure you feel comfortable enough to ask questions about the beer.
"It is a conversation that is built around tasting," she says. "Tell me what you would typically drink or what you normally would like and I just have to figure out based on my experience what will be the best next step for you."
One of her favorite parts of the job is giving someone a sample, then watching their reaction.
"You're almost able to blow people's minds in a way and seeing that happen on their face when they're like, 'Whoa, what is this?'," she says.
(More: CraftBeer.com Beer Styles)
Another great perk of being the taproom manager is being in charge of events. There is always something fun going on throughout the week from movie nights, live music, comedy, trivia, painting classes, yoga classes, they even have a DIY succulent class.
Adrianna states, "To me, creating this unique array of events opens up your audience and brings in people that otherwise would not have come in." Overall it's a very relaxed atmosphere and any craft brewery taproom should feel the same.
Takeaway
A brewery's taproom is your first stop to learn about beer styles and service. It is a beer beginner's study hall to immerse themselves in craft beer culture. Friendly staff and fresh beer will provide ample educational opportunities to build on a budding beer knowledge base.
Thought 2: Consider the Brewer's Intentions
Now that you are familiar with the inner workings of the taproom, let's continue our journey and talk about another vital part of a craft brewery: brewing the beer!
When thinking about people who have a solid foundation of core beers and are also pushing the envelope with new beers and creativity, I couldn't think of a better place to go than Atlanta's Monday Night Brewing.
(More: Fans Spot Craft Beer in 'Avengers: Endgame' Trailer)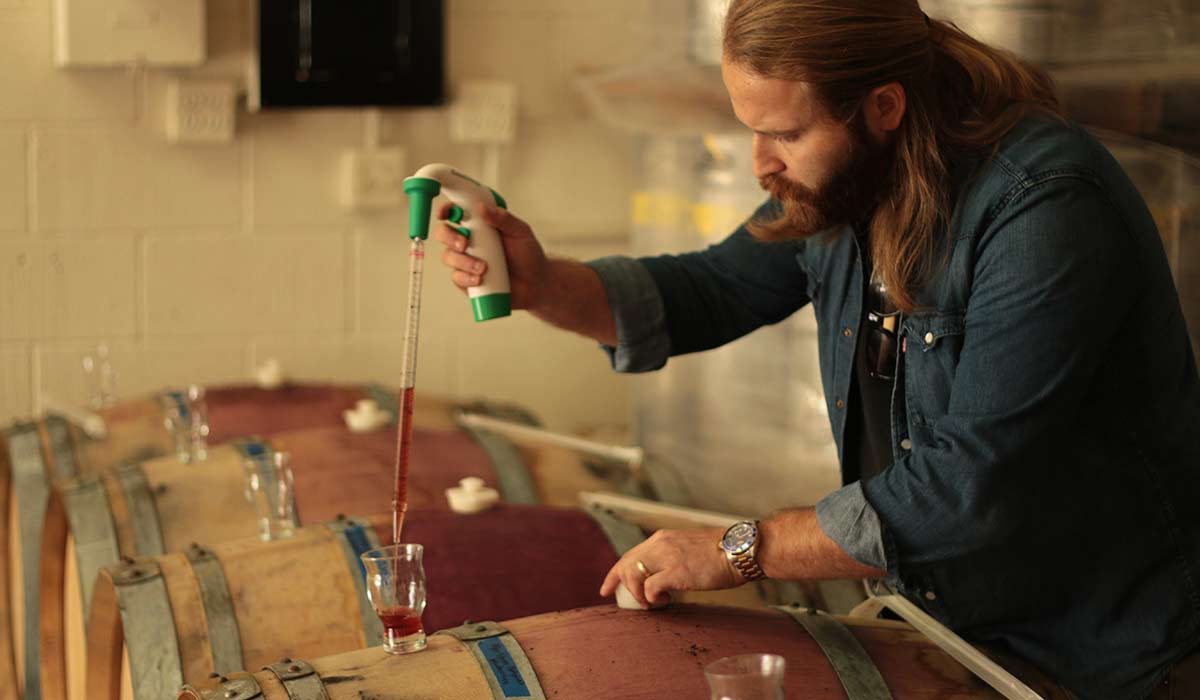 I got the opportunity to sit down with their brewmaster, Peter Kiley, and talk about how he approaches brewing beer that will appeal to a wide range of people. Peter started in the wine industry and moved into beer; he has a diverse understanding of what appeals to the masses.
"It really comes down to what your brewery's ethos is," he tells me. "Everyone does something, but it's really about how you do it. You need to figure out what your thing is [as a brewery]."
At Monday Night, you could say Peter's "thing" is creating beautiful new beers to excite beer lovers.
"I always start [with] the four buckets that I apply to the beers at Monday Night Brewing… The beer must be delicious. The beer must be beautiful — the idea of it, everything about it, it has to be so tempting even before you try it. It must be creative; it must be unique, right? It has to be something that is more than what everyone else is doing or maybe something that is taking a new path. And the last one is that it has to be intentional. Whether it's from the scientific point of view where you have to scale it or reproduce it, at the end of the day it fits the mold of Monday Night Brewing and it helps us to further the dialogue with craft beer, not just here but within the craft beer industry. "
(Explore: 5 Knoxville Breweries)
If you're new to beer, you may wonder if you can rely on online beer reviews to be accurate. The Untappd app is among the popular review sites, so I asked Peter if reviews affect the way he brews.
"Everyone tells themselves it doesn't matter — it does. Now we're in the age where it's easier to be brutal behind a keyboard than in person," he tells me. "But to intentionally not look at them is like being deliberately obtuse, you have to look at it [as a brewer]. It is a good metric if you trust the people that are using it… I have gotten really good feedback from people that take the time to write deliberate, constructive feedback, I've gotten really good direction."
I asked Peter how he responds to the negative reviews. He offers beer lovers some food for thought: "I wish some people took more consideration as to what they said just because it could be really hurtful… I wish people thought more about the fact that there's people behind this."
Takeaway
Craft beer is not a commodity, brewers create beers with purpose. Learning to recognize beer flavors is important, but understanding what the brewer's intentions were when crafting the beer in your hand can add a whole new level to the craft beer experience.
Thought 3: Craft Brewers Are Part of the Neighborhood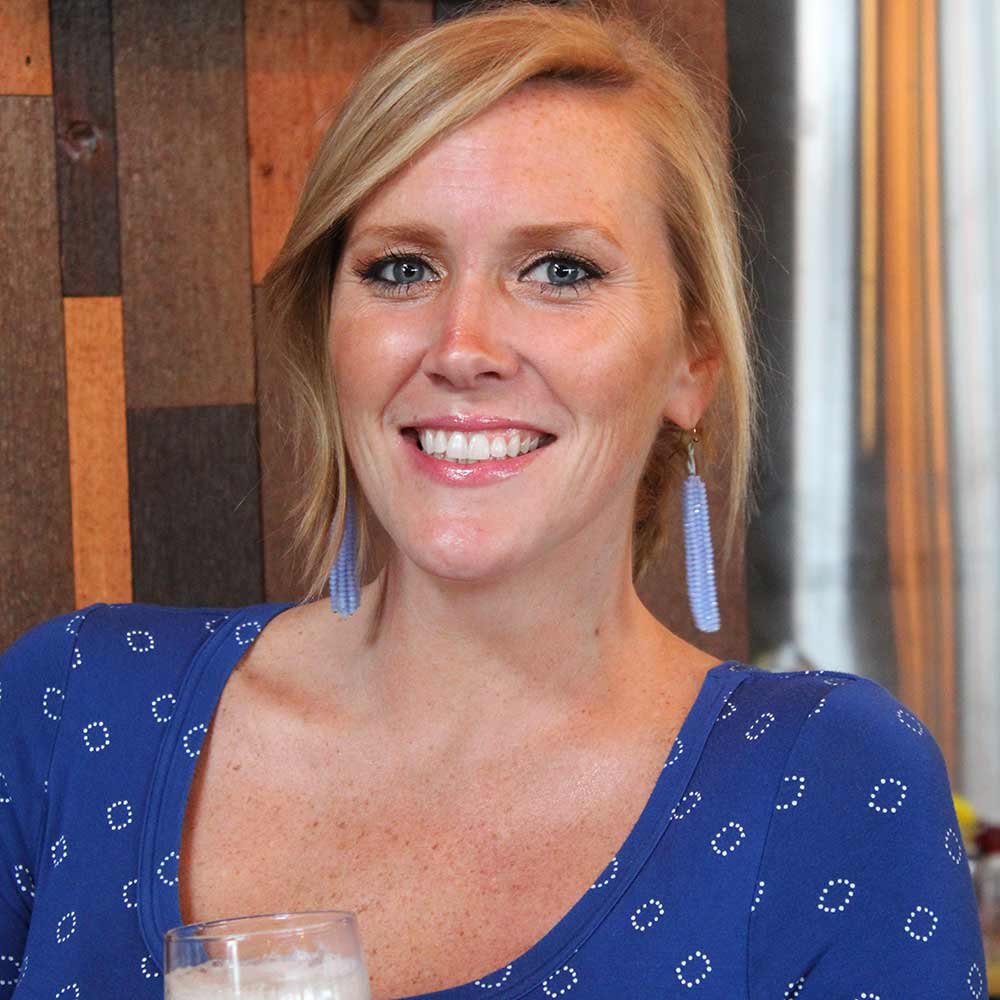 Sarah Young, the executive vice president and director of sales of Atlanta's Wild Heaven Beer wants to make sure the beer that gets into your hands at a bar or beer store tastes as close to beer at brewery as possible. Sarah has invested countless hours engaging with retail and restaurants owners and staff to educate them about Wild Heaven's beers. They are an extension of Wild Heaven so she wants to make sure they are comfortable selling their product.
She knows that people who are new to craft beer can easily get overwhelmed in their local package store, so she ensures that Wild Heaven's beer stands out on the shelf.
"Beer is bought by what the label looks like. Each different style of our beer stands alone as a piece of art," she says. At Wild Heaven, each can has amazing artwork — very different — and when you combine them they still seem to fit together some way where you can tell it is a Wild Heaven beer.
Another great feature on each can is the description of each beer. It feels very personable.
(Visit: Local Craft Breweries Near You)
"When people read about the beer on the can, we want to communicate flavors that people can identify with," she says. Their goal is to keep their beer approachable.
Wild Heaven's motto is "Serve Your Neighbor," so being involved in their local community has always been incredibly important to Wild Heaven's core values. The brewery aligns itself with organizations like running groups and animal shelters that share their company values.
Takeaway
Appreciating a brewery for their dedication to the communities they are part of is an important reason why craft brewers are a force for good. Ensuring that the beer they serve is as fresh as possible is just another way these small businesses are serving the public good.
No matter where or how you enjoy craft beer, keep in mind these thoughts from brewery employees to add depth to your overall appreciate. I hope this has inspired you to venture out in your neighborhood and see what breweries are nearby. Welcome to the wonderful world of craft beer!
CraftBeer.com is fully dedicated to small and independent U.S. breweries. We are published by the Brewers Association, the not-for-profit trade group dedicated to promoting and protecting America's small and independent craft brewers. Stories and opinions shared on CraftBeer.com do not imply endorsement by or positions taken by the Brewers Association or its members.