Knoxville has made a name for itself in a few ways. Sports fans know the Volunteers at the University of Tennessee, music fans know Dolly Parton, who was born just east of Knoxville, and Great Smoky Mountains National Park is just outside the city, a playground for fans of hiking, camping and all types of outdoor activities. But beginning a few years ago, the city has set its sights on adding another big draw: Knoxville breweries.
[newsletter_signup_box]
Today, Knoxville's ale trail consists of nearly 20 breweries. The craft beer scene here thrives in its brewing community. As Roy Milner of Blackberry Farm Brewery puts it, "There's a true sense of fellowship to it. I feel like most everyone in our brewers association gets along well, there's a willingness to help, there's a willingness to spend time together, and that's the definition of community."
And Knoxville is a city that supports its craft beer. Businesses have sprung up left and right to support the cause. Local beers appear on tap walls all over town. You can visit a local hop farm or enroll in a professional or homebrewing course at the local brewing school. From all-female brew crews to glass-blowing demonstrations, each of these Knoxville breweries offers something exciting.
(VISIT: Find a U.S. Brewery)
Checking in on Knoxville Breweries
Crafty Bastard
Black Kölsch, Hawaiian BBQ Pale Ale, Smoky Mountain Shroom Ale and a Thai Tea Milkshake IPA? You can only find this list of one-of-a-kind craft brews at the Crafty Bastard Brewery. Aaron McClain and Jen Parker founded the brewery in 2014, after a cross-country beer trip inspired them to show Knoxville their take on craft beer. They wanted to showcase their beer in a brewery that would cultivate the community of Knoxville and bring people together over great craft beer. "I want craft beer to not feel so centric to one type of human," Parker says. "I want it to expand and encompass all walks of life, so that anyone can bond over a pint."
A trip to Crafty Bastard doesn't just end with a great beer. With a robust rotation of food trucks throughout the week (all with vegan/vegetarian options), there's always something tasty to go with your beer. If you find yourself exploring West Knoxville, you're still in luck, as they've recently opened up a satellite location there to better serve the masses.
(TRAVEL: Plan Your Next Beercation)
Clinch River Brewing
A little north of downtown Knoxville you'll find Clinch River Brewing, nestled right next to the Clinch River. Although it's a bit outside the main city, the trip is worth it. Head brewer Jordan Skeen runs an all-female brew team, churning out some fantastic beers that pair wonderfully with the Creole- and Cajun-inspired menu coming from executive chef Brandon Cruze. Jordan and her crew are also all members of the local Pink Boots Chapter, and have done multiple collaboration beers with other breweries, encouraging women all over East Tennessee to pursue their interest in craft beer.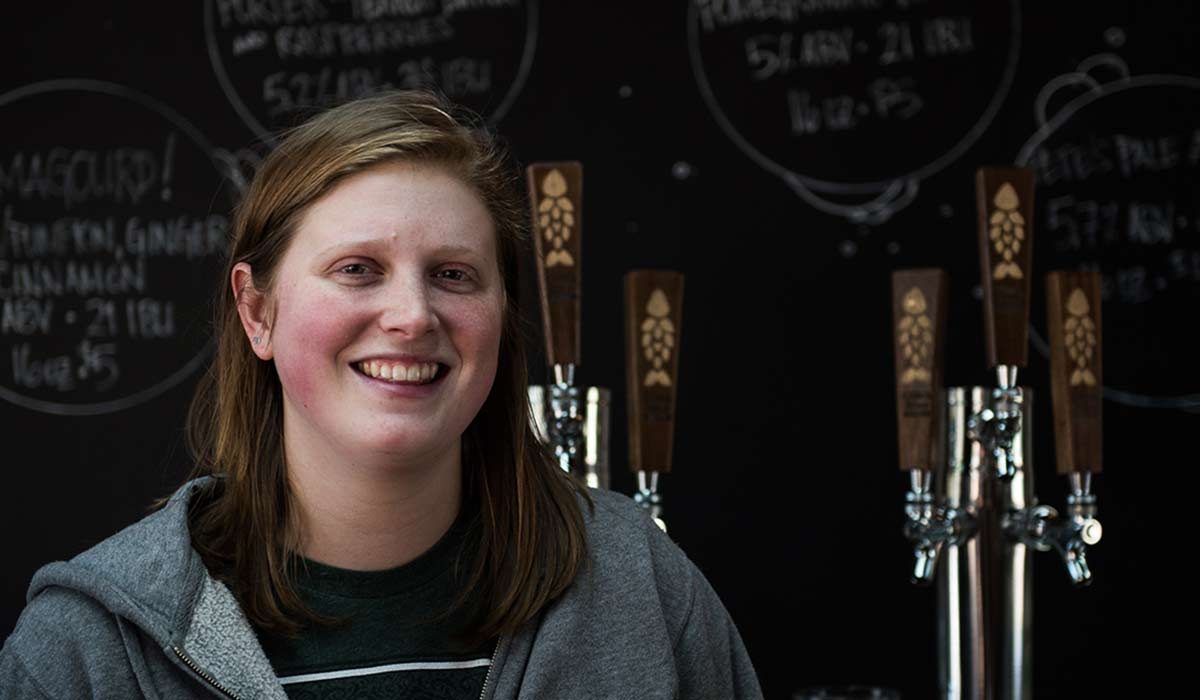 If you're looking for some outdoor fun you will find it at Clinch River. The brewery shares its location with the Appalachian Outdoor Center, and hikes, bikes and a bevy of outdoor fun are at your fingertips. To make it the best of both worlds, Clinch River plans to open a larger location in the middle of downtown Knoxville this year, featuring a bigger restaurant and a satellite brewery for even more beer.
Alliance Brewing Co.
Located just off the Tennessee River in South Knoxville, Alliance Brewing Company opened its doors in August 2015. The brewery's motto is "Active Beer Culture." Between yoga nights, fun runs, sports team sponsorships and bike-based pub crawls, Alliance has made a big splash with Knoxville's active population.
Alliance brewers spread out the styles, making their tap wall one of the most far-reaching in town. Working off of anywhere from five to seven yeast strains at a time gives them the freedom to create beer styles for just about everyone. From a Belgian tripel to a German Kölsch to a good old American IPA, they've got it all. So where do Alliance Brewing go from here? After recently adding an event space to the tap room, they now plan to expand the brewery. Despite multiple requests, they've had to keep most of their product in-house due to demand. A 10-barrel system is just the jump they need to better serve their community.
(READ: Great American Beer Bars 2019)
Pretentious Beer and Glass Co.
When you take a seat at the Pretentious Beer and Glass Company, you'll realize the brewery is is all about craft, and they don't stop at beer. The beer, the glass you're drinking it out of and even the seat you're sitting in was made by the staff. Owner Matthew Cummings dove into the craft beer business as a glass blower, deciding to make custom beer glasses for a small drinking club he was in. To make better glasses, he started to research the connection between glassware and craft beer. Eventually he started homebrewing, and his passion for craft beer grew. Soon he was expanding his glass blowing operation, opening a taproom in the next building, which eventually became a full fledged brewery. When you stop by Pretentious Beer for a handcrafted beer in a handcrafted glass, you can even check out a live glass blowing demonstration.
A glass isn't useful without something to fill it. Pretentious definitely likes to experiment with beers, coming up with variations on styles old and new. Cummings explains what sets his brewery apart: "What we do that's fairly unique is the way [we] do the split batches. We take one base beer, and then we see how far we can push it in the fermenters. We can isolate one component, a variable, and do a test of a pale ale. No dry hop, double dry hop, and that can really expedite the research and development."
Blackberry Farm Brewery
Blackberry Farm has made a name for itself as a luxury hotel tucked into the Smoky Mountains, but did you know they also have a brewery? Blackberry Farm started brewing its own beer in 2011, continuing a dedication to artisanal foods and beverage. They originally brewed beer for guests of the farm and a few select restaurants in the Southeast, but began to expand in 2015, and now distribute to more than three dozen states. In 2018 Blackberry Farm added another Great American Beer Festival competition medal to its collection, taking silver in the Belgian- and French-Style Ale category. The brewery won silver in 2015 and 2016 for their Summer and Brett Saison.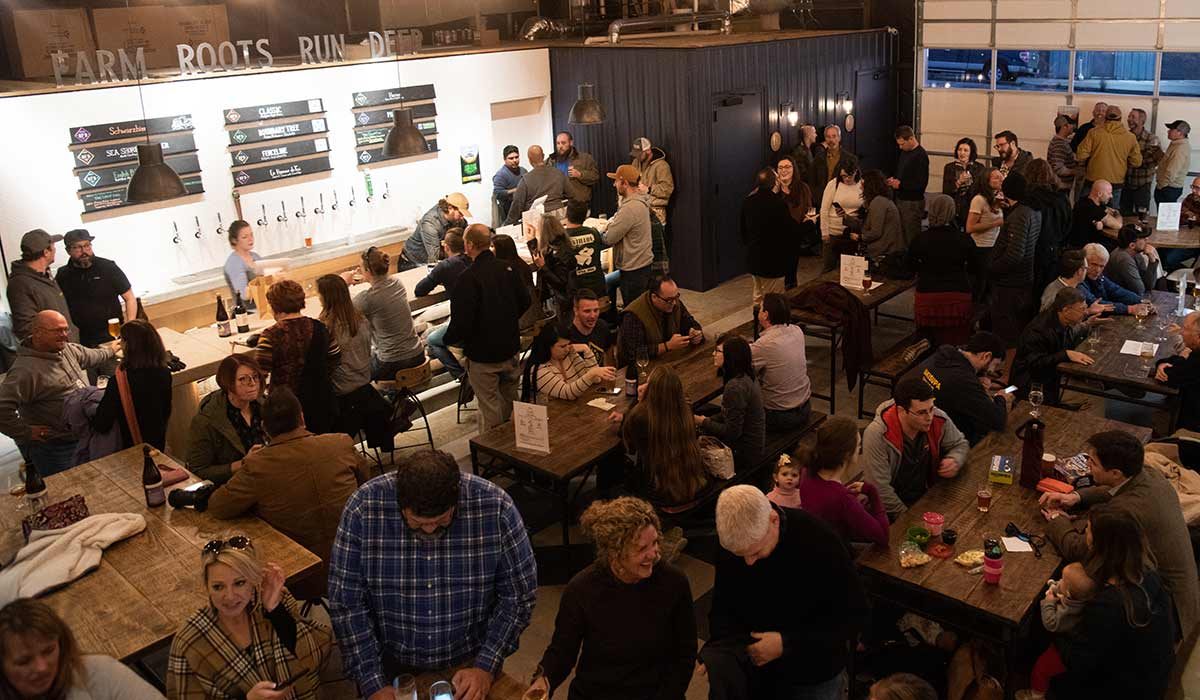 Blackberry Farm Brewery originally focused on Belgian-Styles ales, becoming famous for their classic saison. Taking an Old World approach, the brewery bottle conditioned the beers; the beer were often packaged by volunteers from the community. But with the addition of head brewer Travis Hixon, the brand has expanded, experimenting with lagers as well as adding cans to their lineup. The brewery is now open to the public, with a spacious taproom located right off the brewery.
Craft beer is still expanding through the South, especially as Prohibition-era laws are updated to help breweries and businesses around them grow. The next time you pass through East Tennessee, make sure you stop in and take a tour. The CraftBeer.com Brewery Finder will help you locate small and independent craft breweries across Knoxville. You won't be sorry!
CraftBeer.com is fully dedicated to small and independent U.S. breweries. We are published by the Brewers Association, the not-for-profit trade group dedicated to promoting and protecting America's small and independent craft brewers. Stories and opinions shared on CraftBeer.com do not imply endorsement by or positions taken by the Brewers Association or its members.