With craft brewers constantly innovating styles and keeping fans coming back for something new, it's sometimes easy to forget that craft brewing isn't such a new phenomenon. A handful of independent craft breweries have been turning out quality beer for decades. Several hit major milestones in 2019.
To find out what keeps a brewery ticking for 30-plus years and what kind of wisdom comes with that longevity, we spoke with founders and longtime employees of three award-winning independent, long-standing craft breweries. Each holds a respected place their region and has received national recognition.
The Early Roots of Long-Standing Craft Breweries
At 40 years old, Boulder Beer Company combined the hippie 1970's Boulder, Colorado, vibe with innovative brewing ideas to supply the state's Front Range. The iconic brewery served as pioneer and resource for the craft brewing industry along with influencing several generations of newer breweries. They've also poured at every Great American Beer Festival since the first small gathering in 1982.
In the Midwest, Millstream Brewing Co. in Amana, Iowa, opened in 1985 as the first post-prohibition brewery in Iowa and introduced many Iowans to their first craft beer. Once focused on German-style beers, the 34-year-old brewery expanded its tap list and added a restaurant to become a tourist attraction and community gathering place.
Just four years younger, Pike Brewing Company has matured into a downtown Seattle institution. It's known for the restaurant and pub, which are at the center of its gravity-fed, three-level brewery that also includes a microbrewery museum.
As a group, these long-standing craft breweries have weathered all sorts of challenges over the decades. Despite critical events like ownership changes, significant retooling, major rebranding and in one case even bankruptcy, each brewery has come away stronger and more focused on their core mission and values. Through their longevity and the wisdom that comes with it, they have become well-respected elders in the craft beer industry.
(READ: Maui Brewing Goes Off-the-Grid)
Long-standing Craft Breweries Focus on Mission, Quality
All three breweries stress the importance of maintaining a sharp focus on product, core values and passion for beer as reasons behind their longevity.
Understanding and adapting to trends without going to extremes or compromising quality has allowed these breweries to thrive for decades. A tap list of consistent, repeatable beers balanced with new products that have high standards and mainstream appeal keeps existing customers happy while enticing new beer drinkers.
Teresa Albert, co-owner of Millstream explains, "We stay true to our core. Our beers are consistent and high-quality." She adds that Millstream has maintained a focus on approachable, drinkable beers instead of chasing the latest trends. "We're 'the slow and steady wins the race.'"
Dan Weitz, director of sales for Boulder Beer, attributes much of the brewery's endurance to being authentic, making quality products and staying true to themselves.
"We stay in our lane," Weitz says. "We never tried to be what we weren't."
Breweries with Staying Power Learn How to Adapt
In today's competitive beer market, simply relying on flagship beers and having a well-known brand doesn't guarantee success. Beer lovers constantly seek out the new and different. Breweries with staying power have adapted to the new market realities.
Pike Brewing long counted on its core beers to drive sales but recognized that it also needed to keep innovating to stay relevant. It has both introduced new twists on beer styles and tried to differentiate itself with its ingredients. The brewery seeks out Washington-grown hops, malts and other ingredients that will set its beers apart.
"We're working really hard to innovate," says Charles Finkel, one of Pike's founders. That includes developing deep relationships with growers and roasters to ensure access to high-quality, unique ingredients.
Millstream's Albert also embraced change as the brewery branched out into new beer styles. "I never dreamed that we would be doing what we're doing now. If we hadn't evolved with the market putting fruit in beers, I never would have known how good they are."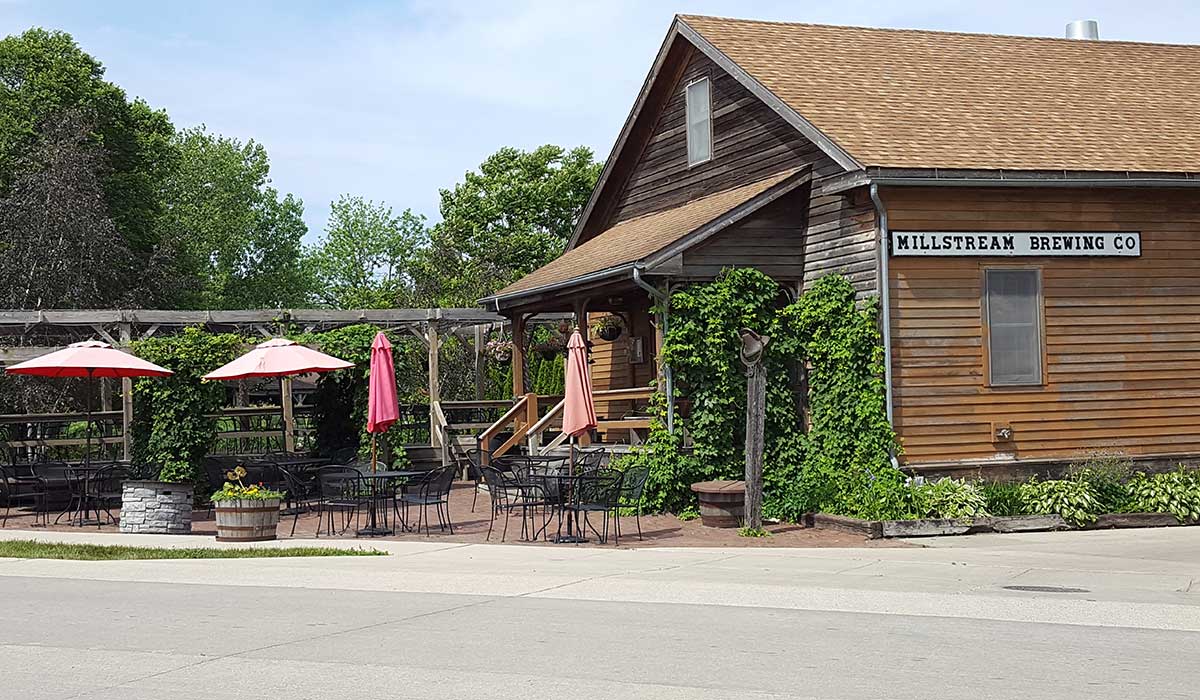 Beer Market Forces Accelerate Change
Along with brewing innovation, breweries consistently evaluate the ways in which they deliver beer to beer lovers. They admit that securing space on retail taps and shelves has become more difficult as beer brands and styles have proliferated.
"Other people are knocking on their door and trying to take that business from us," says Pike's Finkel.
Boulder Beer Co. recently made the decision to exit the distribution platform and focus exclusively on success as a local brewery. The move will result in significant changes at Boulder Beer including the loss of numerous staff along with the replacement of their 50-barrel brewing system with a much smaller setup.
Marketing Director Tess McFadden says that management struggled with the decision but ultimately concluded that focusing on local beer drinkers is the right move for the brewery. Although year-to-date sales are up, she says long term trends point to beer lovers who increasingly want to drink local.
She explains that the recent change is one more example of the brewery aligning with the times.
"We're willing to change and evolve. We've always done that. That's why we've been in business so long," McFadden says.
The more nimble brewery expects to offer taproom visitors more variety with more experimental beers and frequent tap rotation. In the context of Boulder Beer Co.'s long history, this is but one more adaptation. McFadden says the goal of the change is to "see us serving beers 40 years from now."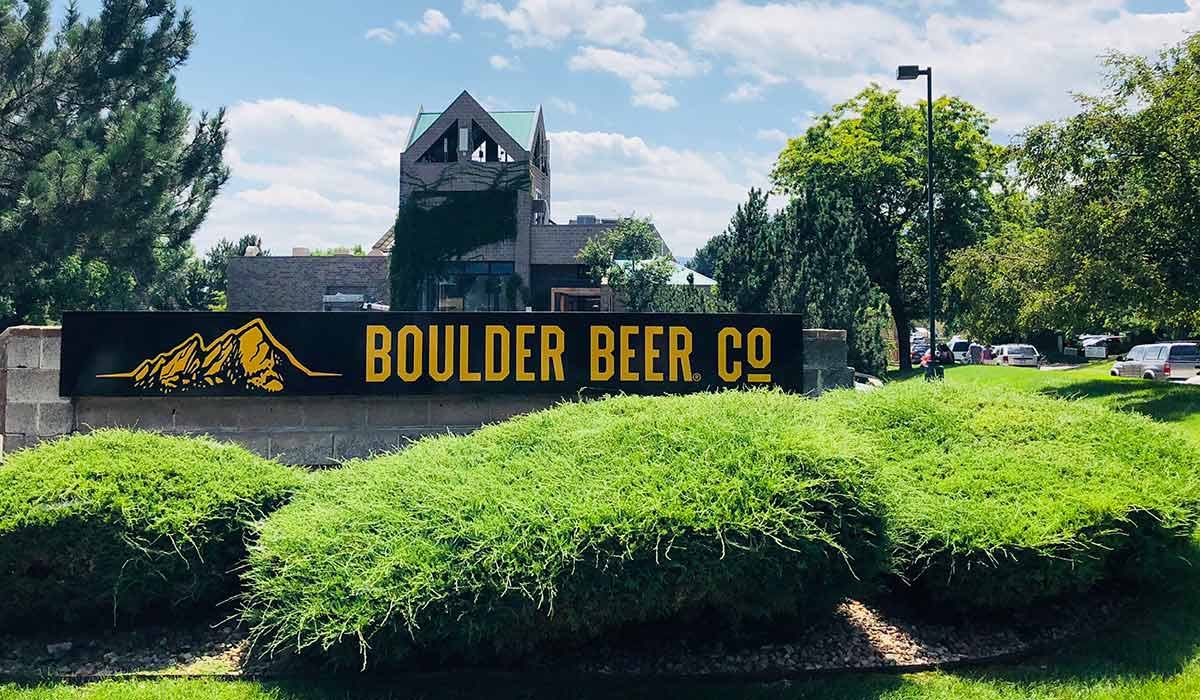 Diversification Strengthens Connection to the Beer Lover
All three long-standing craft breweries attribute their expansion into restaurants and multiple locations as important components in their long-term success strategy. This diversification allows them to both enhance their revenue streams and connect more beer lovers with their beer.
For example, Millstream's BrauHaus restaurant has a large biergarten that supports events like live music, a beer festival and a bike race that connect with the community.
"It's a social event — camaraderie around a glass of craft beer," explains Albert.
The restaurant also doubles the number of beers on tap at any one time versus the taproom alone. This provides customers with more variety, while Millstream gets feedback on new, small-batch experimental beers.
Pike also looks to its restaurants as significant business assets and key engagement points with its customers.
"The restaurants are the backbone," says Drew Gillespie, president and co-owner. "Having that more complete atmosphere of a restaurant allows you to tell more of your story"
The addition of food also helps to diversify the business model. The restaurants offer another avenue to sell Pike's beer, and food revenue can help supplement beer sales.
(READ: Like IPAs? Try Italian-Style Pilsners)
Employees Who Love Beer
The final common thread for these long-standing craft breweries is the people. All three breweries have core staff members with decades-long tenure–longer than most of today's breweries have existed.
Everyone at these breweries expressed an unreserved enthusiasm and passion for beer and the craft brewing industry. They talked excitedly about new beer innovations and interesting ways to help more people enjoy craft beer.
"We do it because we love it!" Albert says. "We're just having a blast. We just love the brewery."
Clearly, brewing beer is about much more than just business. Having long histories and staff members who are invested in the product translates to consistency and quality.
"We're beer people; we like beer," says Boulder Beer's Weitz.
(READ: The State of Parenting in Craft Beer)
Can They Be Successful for Another 30 Years?
Given an increasingly crowded and rapidly changing craft beer market, we asked these brewery veterans to envision the future. What will guide the industry through the next 30 years? It turns out their roadmap for future success isn't all that different from what brought them this far.
For new breweries opening up, experienced brewers caution that everything takes much longer and costs much more than expected. Successful breweries need a solid business plan beyond simply making good beer. They must concurrently manage finances, distribution, staffing, competition, and dozens of other factors.
"In the long term, we'll see how many breweries can be economically sustained. It's hard to stay profitable and last over decades," says Pike's Gillespie. "The easier days of running a brewery are definitely over, not that it's ever been easy," he says.
Most importantly, a brewery must have a vision, remain consistent and execute with the highest quality.
"Be true to who you are. If you go in too many different directions it will confuse the consumer," says Millstream's Albert.
In a time of diminished attention spans, all three long-standing craft breweries recommend avoiding distractions and staying focused. David Zuckerman, brewmaster emeritus at Boulder Beer, sums it up: "I think what everyone is realizing is that you can only be new for so long," he says.
Much like a great beer, long-term success in the brewing industry requires balance. Breweries must hold on to the solid base that they have built, while adding complementary flavors through new styles and ingredients.
Having survived numerous challenges, none of these breweries is content to rest on their past success. They take well-deserved pride in their beers and status as long-standing breweries, but acknowledge the need to keep innovating to ensure many more decades of beer.
CraftBeer.com is fully dedicated to small and independent U.S. breweries. We are published by the Brewers Association, the not-for-profit trade group dedicated to promoting and protecting America's small and independent craft brewers. Stories and opinions shared on CraftBeer.com do not imply endorsement by or positions taken by the Brewers Association or its members.