No sooner had humans erected the world's first cities than they turned their attentions to fermenting beverages that could tame the stresses of their newfound urban lifestyles. Beer, one of several alcoholic elixirs developed along with permanent settlements, became an integral component of most of the world's ancient and present civilizations. From a potion associated with divinity to a drink steeped in the folklore of blue-collar America, beer has since filled many important roles throughout human history.
However, today's modern iteration of craft brews as a conduit to rant on social media about mouthfeel, nonics and "Vinnie nails" can make it seem like good beer has been entirely co-opted by beer literati, leaving the rest of us Joe Swiggers, who can't tell a Brettanomyces from a brontosaurus, to twiddle our thumbs on the sidelines.
To bring back beer traditions and culture to "the people," several innovative brewers in Colorado have taken it upon themselves to scour time and geography. Some are looking toward antiquity for inspiration while others are stepping no further than grandma's pantry.
(READ: American Pale Ale is the Style that Changed Everything)
Brewer Borrows from His Mexican Heritage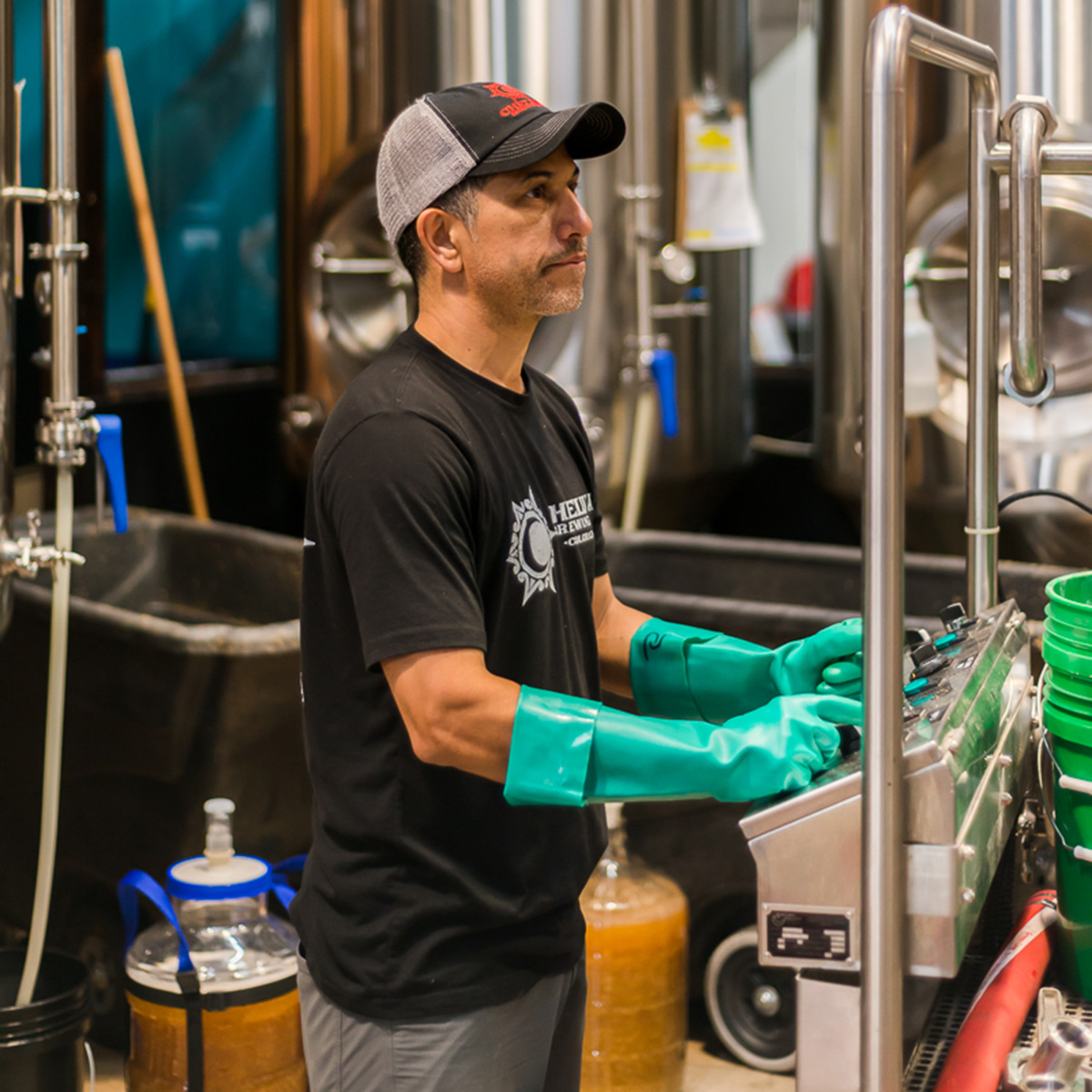 "I want to create beer that isn't intimidating and to have Mexican cuisine and culture influence our beers," says Javier Pérez, founder of Cheluna Brewing Company in Aurora, Colorado. "My wife and I want beer to be like food; before food becomes a gourmet, high-end dish served and priced to pay off someone's culinary school loans, it's first about common people creating amazing meals in grandma's kitchen, and we want our beer to be about celebrating those common people coming together. I love that I can walk into our brewery and it feels like it's my living room filled with friends."
While Pérez revels in the Mexicanism of Cheluna, he also welcomes American sensibilities to play a role in how his beers are marketed, especially to Hispanic people. Despite Mexico's cultural wealth, the country of 125 million inhabitants has at times struggled to craft inclusive messages in its pop culture. La India María, a famous indigenous television character whose buffoonery in Mexican slapstick comedies has been the topic of social justice grievances in many a collegiate theses, is just one example of mainstream disaffection toward ethnic minorities. Pérez says he wants to develop an IPA rendition paying tribute to Mexican indigenous women instead of mocking them.
"I want to make an IPA that's really, really hoppy and call it La India Pale Ale, but our logo for it would be a Zapotec tribal woman, maybe with a rifle or something, so we don't think of La India as an ignorant, barefoot person, but as a warrior who is intelligent and strong."
(READ: Advice for Your Next Bottle Share)
Some of the many nods to Mexican culture and cuisine served up at Cheluna include a mezcal barrel-aged blackberry imperial stout, a German-style witbier with habanero and chile (reminiscent of a popular street food treat in Mexico), a tamarind gose, and a porter infused with cacao, vanilla and toasted coconut. The Rozha hibiscus lager, the brewery's most visually striking beverage, is Cheluna's take on agua de Jamaica, a refreshing hibiscus tea sold in street stalls throughout all of Mexico.
If you visit this colorful taproom in Aurora, you can also expect to be served complimentary peanuts with lime and chile, Mexican style. Prepackaged bags of these delicious snacks are also available for purchase, in case you want to continue the fiesta at home.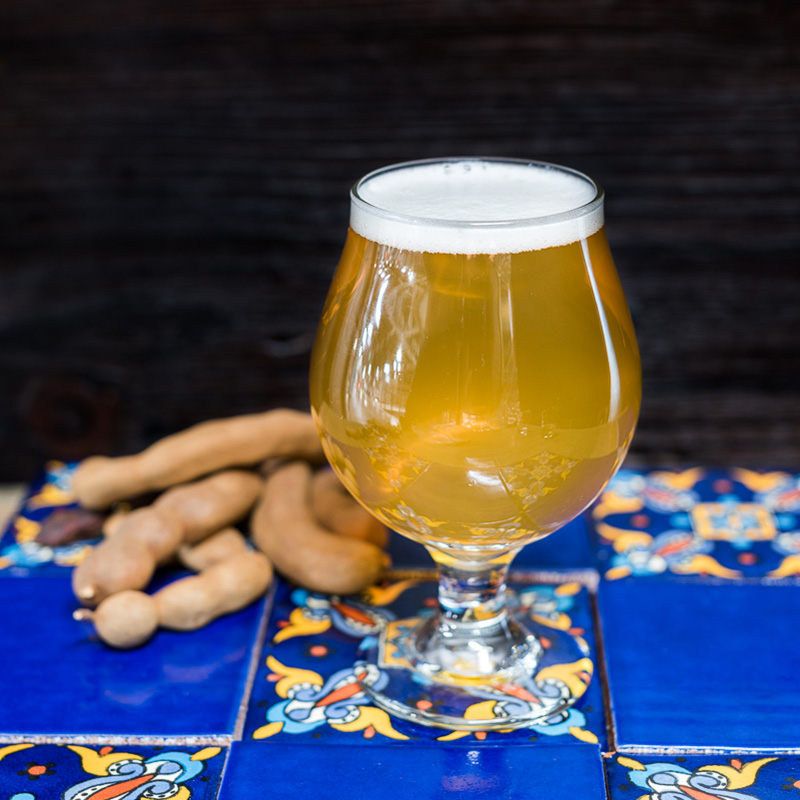 Another brewery dabbling with Mexican ingredients is the Epic Brewing Company. In August, Epic and Mexico City's Casa Cervecera Cru Cru brewed a beer together as part of an 18-brewery binational endeavor spearheaded by the Brewers Association (publishers of CraftBeer.com), ACERMEX (Mexican Craft Beer Association), and the USDA office in Mexico City.
"It was a really good experience," says Matthew Allred, communications director at Epic. "The head brewers from Cru Cru and Epic got together stateside to make Chapuline Gose, a gose seasoned with crickets and an interesting critter called an agave worm."
(VISIT: Find a U.S. Brewery)
Although the ingredients might sound exotic, the flavor profile of the beer keeps with how a more conventional gose would taste.
"The crickets mostly contribute in color and add a bit of earthiness and smokiness," Allred says. "The agave worm salt does add a bit of a spicy punch, but overall, it tastes like a gose."
The beer goes on sale at the end of November.
Recreating Ancient Beer Recipes
Not many breweries can boast about having an in-house "beer archeologist," so Avery Brewing's Travis Rupp takes his title seriously. He says the position came about as a fusion of his two professions: researching and developing beer for Avery and teaching archaeology and ancient history at the University of Colorado at Boulder.
"When I was working in the taproom as a bartender, a bunch of employees asked if they could come to one of my lectures to listen in," Rupp recalls. "Once a month, I would go buy a selection of beer that was BJCP (Beer Judge Certification Program) true-to-style, then I would give a lecture about the beer style and history. Once I moved into production, I started to put together more formal presentations at the production meetings."
In his research, Rupp discovered there were large gaps in the documentation of certain beers in history, so he set out to find out everything he could about those beers. Not satisfied with knowledge unapplied, he decided to recreate the beers as best he could in the modern age, which led to the production of his line of beers, Ales of Antiquity.
(READ: Women's Evolving Contributions to Beer)
The series focuses primarily on what common people drank, not royalty. It includes an ancient Mycenaean-inspired beer from 1600-1100 BC brewed with 6-row barley, einkorn wheat, acorn flour, figs, and elderberries. There's also a ninth-century Viking beer brewed with Scandinavian malt, juniper berries, juniper branches, and baker's yeast.
The painstaking process for creating these beers has had some significant and at times hilarious missteps. Pachamama, a corn beer intended to replicate ancient Peruvian chicha had to be adapted to contemporary times after a bout with historical accuracy proved that sometimes the past is best left in the past.
In the original Chancay culture of the 1000-1400 A.D. period, chicha was produced by chewing a combination of corn, quinoa and beans and spitting the pulp into a mash so the saliva enzymes could stimulate natural fermentation. When Rupp enlisted the staff of Avery to chomp and spit corn into mash, the whole process took so long that the whole mixture solidified into a rock-hard mass that jammed the system. Rupp now uses an extract to simulate the effects of saliva.
Live and learn!
Brewers Pull Inspiration from Their Culture
There are other newcomers to Colorado's beer scene hoping to focus on heritage ingredients and processes. Judd Belstock, one of the founders of Denver's upcoming Dos Luces Brewery, says his brewery will be about reimagining beer.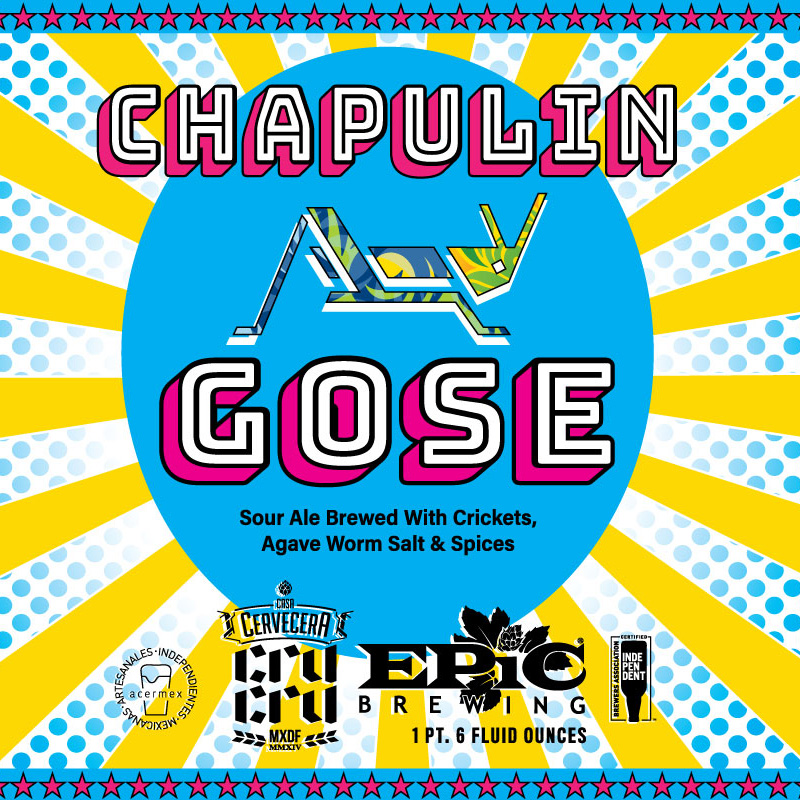 "The core idea of what we're trying to do is to create a world where what we think of beer isn't limited to barley, hops, yeast and water," Belstock says. The brewery, slated to open in the spring of 2018, will specialize in chicha and pulque, the traditional Mexican drink made from the sap of the maguey plant (an agave variety).
Like Rupp, Belstock will use purchased enzymes to ferment the chicha as opposed to trying to do it with saliva.
"I have no interest in doing 500-pound batches through chewing corn," Belstock chuckles.
(LEARN: Beer 101 Online Course)
Although he is adapting the recipe a bit for the modern age, he stresses that the ingredients will be sourced either from their indigenous origins or from local suppliers.
"I want to honor the cultures from which I'm borrowing," he says. "But also, if you think about what inspires craft brewers in general, if you look back five- or six-thousand years ago, it's making use of the local ingredients and technologies at hand."
His pulque offerings will be hybridized with corn.
"Sour beer junkies will immediately recognize pulque's flavor profile as familiar," says Belstock. "Pulque is pretty easy to explain to people, I just say it's basically a beer made out of mezcal."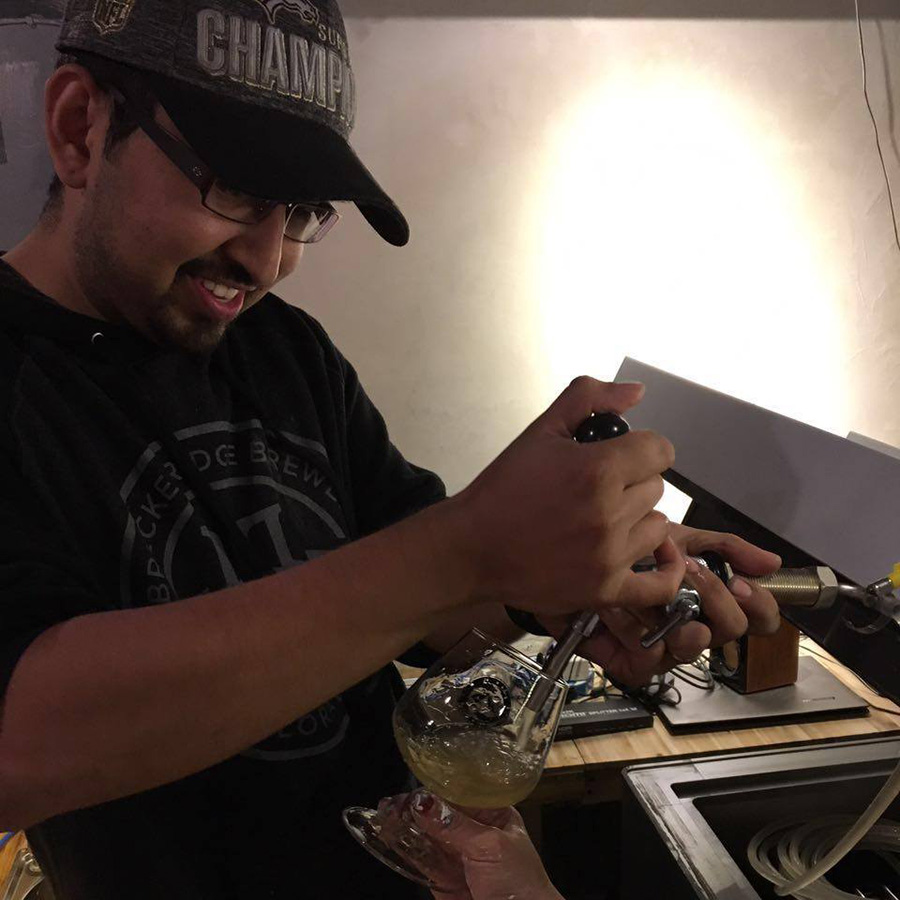 Also opening in Denver in the spring of 2018 is Jade Mountain (current proposed site is on 1925 South Rosemary St., Suite D), a brewery that originated in Asia when Sean Guerrero and his wife, Jojo, moved their family from Denver to Huzhou, China.
"Surprisingly, there's not much to opening up a brewery in China," Guerrero says. "There is no licensing required, so I rented a small tea house, remodeled it and turned it into a small brewhouse."
(READ: Brewery Accepting Your Old T-Shirts from Former Craft Breweries)
Guerrero, who was born and raised in Denver, says he is proud to share part of his adopted culture with his fellow American beer drinkers.
"I felt a little bit lost with my own culture because I'm Hispanic but my parents and grandparents never spoke Spanish," Guerrero says. "So when I met my wife and traveled throughout China, I got assimilated into what they were doing. Now I'm fluent in Chinese, my kids are half Chinese and the whole experience gave me more of an identity than I had before, so I hope to share some of that through beer."
Many of the ingredients will be imported directly from China with some guidance from Guerrero's wife.
"My wife helps me understand each ingredient," Guerrero says. "She's a scientist at the University of Denver so she is good with helping with different yeasts and she's also great with pairing various flavors."
Some of the more exotic elements found in the beers served at Jade Mountain will include bamboo leaves and shoots, hawthorn berries, jasmine, osmanthus flowers and other herbs and sweet woods Guerrero says he cannot name in English.
So what is next stage in the evolution of beer?
"The future has yet to be written," says Steve Kurowski, director of operation at the Colorado's Brewers Guild. "It's impossible to predict how these creative minds are going to innovate this classic historic liquid."
CraftBeer.com is fully dedicated to small and independent U.S. breweries. We are published by the Brewers Association, the not-for-profit trade group dedicated to promoting and protecting America's small and independent craft brewers. Stories and opinions shared on CraftBeer.com do not imply endorsement by or positions taken by the Brewers Association or its members.