A key tenant that drives most craft brewers is not just making better beer, but also making a better community. In an industry that typically uses three to seven barrels of water to make a barrel of craft beer (IPAs are more water intensive) it's no surprise that brewers think a lot about water.
Nowhere is this fact more evident, perhaps, than in California, which is in its fifth year of a severe drought.
"If there is no water, there is no beer," Nate Rey, general manager at Half Moon Bay told CraftBeer.com. "Reservoir and lake levels are getting scary across California because of the drought. The state is dumping treated wastewater into the ocean." But Half Moon Bay, along with other small and independent brewers, thinks wastewater can be put to better use.
(MORE: Big Beers to Keep You Cozy This Winter)
Making Beer from Recycled Water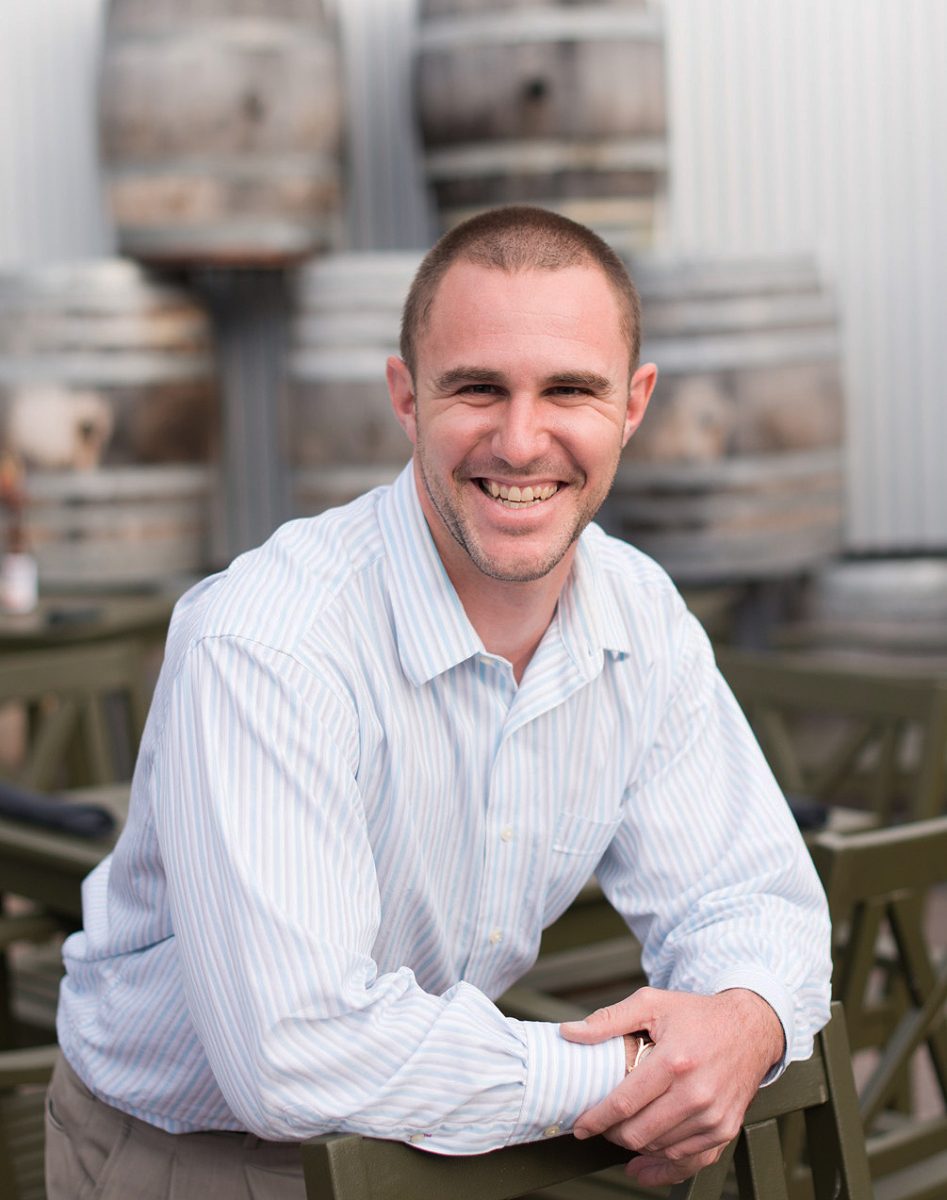 "We think this grey water can be a commercialized product in the future," Rey told CraftBeer.com.
Yes, that means what you think it means: Half Moon Bay Brewing Company is making beer using treated grey water. According to Rey, its demonstration Mavericks Tunnel Vision IPA was a big hit at a recent sustainability conference.
"People are shocked at how good it tastes," said Rey. "Some thought it tasted even better than our regular recipe using fresh water."
For now, it's just a test because craft beer made from recycled water is not yet legal to sell in California, but Rey said the Half Moon Bay owners hope to one day to help change that. The company has a legacy committed to sustainability, including its current project to build a new brewery. Their new facility, which is scheduled to be completed in 2018, is rethinking wastewater in a surprising way.
Not only are they taking steps to make their new brewery water thrifty, but Half Moon Bay is also working with their business park manager and local agencies on the "Big Wave Project." This initiative is working to create a sustainable, residential community for people with disabilities. Part of the plan is to establish a working farm to enable the residents to operate a sustainable business. The initiative will rely on the involvement of tenants in the San Mateo County Business Park such as the brewery, which could possibly provide its grey water for irrigation on the farm.
"We live our story, not just tell it," Rey explained, reflecting on the brewery's commitment to making a difference in their community. "One day we would love to get a [recycled water] product out in the market to change negative perception."
(VOTE: Great American Beer Bars)
Recharging Batteries
In Boulder, Colorado, Tyler Huggins enjoys a pint of craft beer as much as the next person. Yet not too many people give much thought to what happens to the water left over from making a good brew. However, for the University of Colorado Ph.D. graduate, it turned out that craft beer wastewater was the answer to a problem that was puzzling him and a research team. Craft beer generates wastewater that was key to producing a low-cost carbon material vital to electrode manufacturing for rechargeable batteries.
"My dissertation was on converting biomass to carbon materials," Huggins told CraftBeer.com. "But I kept running into limitations with conventional woodchips and coconut husks — any field harvested biomass. So, I started cultivating fungus as a way to make my own biomass material, with the chemical and physical properties I wanted."
It didn't take long to connect the dots that brewery wastewater is rich in the sugars compatible with cultivating the fungus battery material template. As with most brewers, nearby Avery Brewing, also located in Boulder, is on the lookout for ways to be more environmentally sustainable.
"We are always trying to optimize our processes, and wastewater is a by-product of many of the processes at the brewery," Taylor Gunter, safety and compliance manager at Avery Brewing Co. told CraftBeer.com. "So indirectly, if a brewery is not trying to optimize and improve their processes, then wastewater can become a burden."
All this to say that Avery Brewing is happy to send as much wastewater Huggins' way that he can use in his research. Huggins said with their craft beer fungus discovery recently documented (he and his team recently published a paper in Applied Materials & Interfaces journal about their findings), they are now focusing on the trillion-dollar battery side of their research to see if the craft beer-spawned fungus works as a viable alternative to conventional materials like graphite.
"All craft breweries generate wastewater," said Huggins. "With some work, we could develop a distributed battery manufacturing network using craft brewing wastewater as a renewable feedstock."
Powering the Brewery
New Belgium Brewing in Ft. Collins, Colorado, and now Asheville, North Carolina, has an extensive sustainability track record. This included helping to establish "Save the Colorado River." In 2015, the nonprofit American Rivers listed the Colorado river as the number one on its annual 10 Most Endangered Rivers list. Despite running through 11 national parks and being a revered space by legions of outdoor adventurers, the river is also under pressure from power, irrigation, drinking water and industrial users.
New Belgium's Save the Colorado initiative has expanded water quality protection efforts to the Colorado and other river watersheds across the country. New Belgium saves millions of gallons of water annually at its Ft. Collins operations through efficiency improvements and is now weighing how to reuse wastewater for a cooling tower and irrigation. They also generate biogas onsite during wastewater treatment, using it to produce up to 15 percent of its annual electrical needs at the same location.
"There is a class of conscientious consumer who wants to know how their products are being sourced and produced," said Bryan Simpson, the brewery's PR director. "For that group, it is very meaningful to know that the products they enjoy are being made in a minimally impactful way."
Minimal impact on Earth's natural resources is something all beer lovers can toast to. Cheers.
CraftBeer.com is fully dedicated to small and independent U.S. breweries. We are published by the Brewers Association, the not-for-profit trade group dedicated to promoting and protecting America's small and independent craft brewers. Stories and opinions shared on CraftBeer.com do not imply endorsement by or positions taken by the Brewers Association or its members.