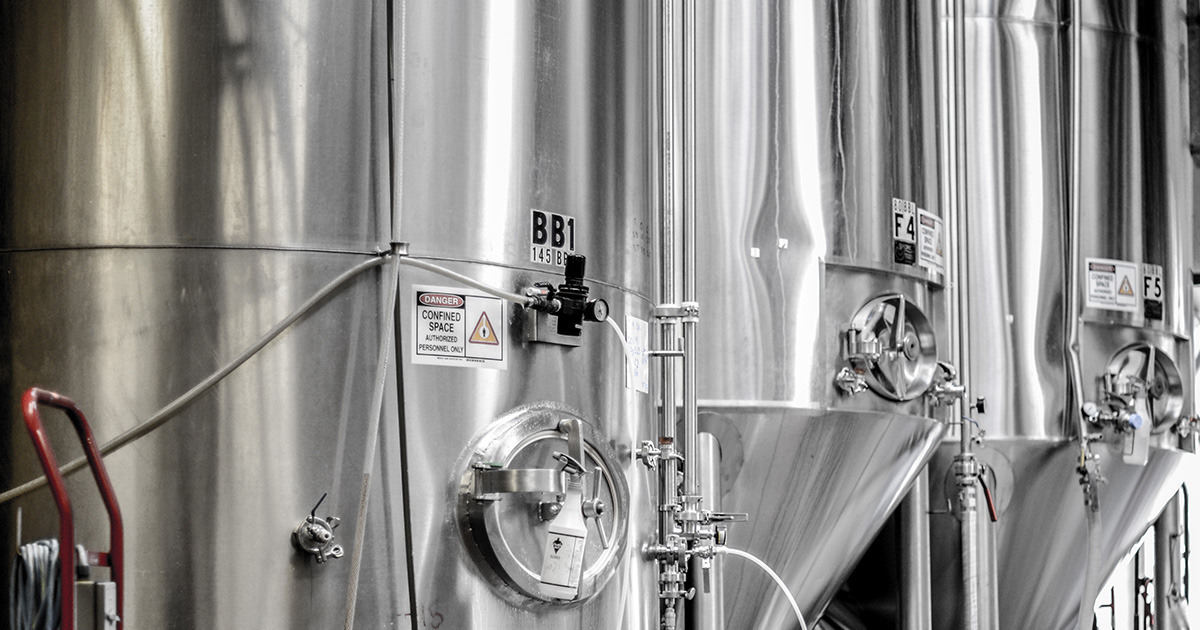 Measures Craft Brewers Take to Maintain Consistency in Beer
Consistency is a topic brewers often discuss at industry sessions and seminars. Mark Stutrud, founder and president of St. Paul's Summit Brewing, doesn't mince words about consistency. He says brewers need to be more accountable.
"You just don't make a batch and hope it turns out okay. Each batch has to be of high quality and consistency," Stutrud says. "It's got to deliver what you say you're going to deliver to customers."
It's a topic Olde Mecklenburg Brewery in Charlotte surfaced publicly through the "Now You Know Better" billboard marketing campaign in mid-2016. While the billboards struck some people as too strongly-worded, the brewery says the intent was to bring the discussion to beer lovers' attention. Ryan Self, the brewery's sales director, says Olde Meck wants all breweries to produce the best beer possible.
(MORE: What Is Craft Beer?)
"I need consumers to try other craft beers and like it," Self says. "If they don't, they'll go back to what they know."
Self says OMB holds itself to the same high standards because every drinker is important. "If they have one bad Copper [OMB's flagship beer], we'll never get them back. They'll go back to their old familiar."
The "old familiar" is the reason highways and shopping centers are littered with chain restaurants — it's what consumers perceive as reliable. The same goes for beer.
While bigger breweries have access to state-of-the-art labs and can afford PhD level microbiologists, that doesn't mean a local brewery can't implement similar, yet affordable procedures. The Brewers Association offers a Quality Priority Pyramid that gives brewers a broad overview of how to structure a quality control program.
There are many effective practices brewers use to produce consistent results. Here's a closer look at four measures craft brewers are taking right now.
1. Host Daily Sensory Tastings
The first logical step in determining the quality of a beer is for a brewery to know what their beer tastes like so they can spot variances in recipes across batches or catch off-flavors introduced through infection. You don't want to rely on one person's palate, as they may be too emotionally tied to the product. Instead, breweries can implement a multi-person sensory panel like industry veteran Brian Helton initiated in his three-month-old brewery, Helton Brewing in Phoenix.
"My goal was to establish a quantifiable progression of quality in our product. We all have certain weaknesses and strengths in our flavor and aroma perception. We are able to use the panel to their strengths to identify any issues we have in our production or recipe development," says Helton.
The key is to train employees on how to spot off-flavors, which is easy to do according to Kevin Drake, owner and founder of two-year-old Alibi Ale Works in Incline Village, Nevada. He knows the importance of starting a sensory panel. "We spent $200 for an off-flavor kit and introduced the flavors into samplings of beers," says Drake. "It helped employees know what to look for in our regularly scheduled sensory panels."
DraughtLab, a beer sensory app for both iPhone and Android, provides a free platform to measure feedback and data provided by sensory panels. Brewers can then see what adjustment need to be made to a recipe or determine if larger quality issues need to be addressed.
2. Install a Lab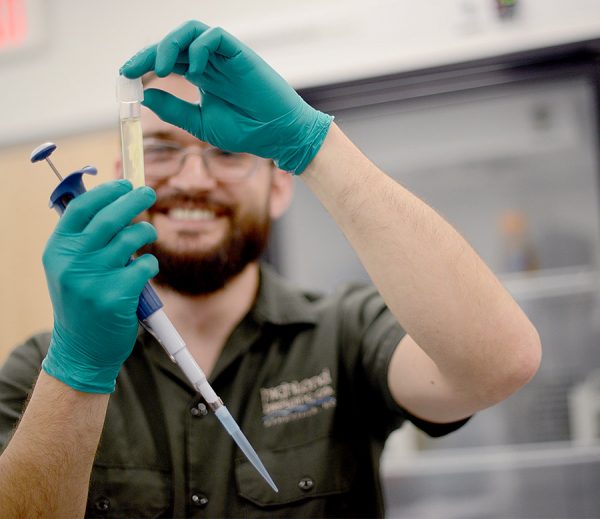 Those larger quality issues often require a lab for further analysis. Labs are not as expensive to install as most breweries think and can be pivotal in delivering consistent beer. Helton says installing a lab was paramount.
"Brewers rely on their friends and family to blow up their ego by saying how great their beer tastes. But without any type of data, how can the brewer move forward with being consistent and know their product is clean?" he says. "Cost is always an issue with a startup company, and we were only able to afford a couple key items in our lab. I started my lab with a microscope, hemocytometer, the best pH meter I could afford, incubator, stir plate, and a heat plate."
Alibi may have started without a lab but quickly added one when the brewery began packaging. "Without it," Drake warns, "it's only a matter of time before there's a major issue." Now, he measures everything, even if he doesn't know what the numbers mean yet. "It's like when I was homebrewing; I kept these thorough logs filled with numbers that meant nothing at the time. Eventually, they did though, and I was able to look back at why a beer turned out so awesome."
For problems that extend beyond what a start-up brewery's basic lab can determine, don't be afraid to reach out to bigger breweries for support. For example, Summit Brewing is happy to test beers and offer troubleshooting consultations free-of-charge.
(MORE: 6 of America's Best Resort Towns for Craft Beer)
3. Maintain a Consistent Recipe
It sounds simple, but maintaining a consistent recipe is difficult with the rising cost of ingredients and sometimes limited access to ingredients. It's important for a small brewery to understand the importance of combating both as the brewery's brand is tied to the consistent delivery of the same flavor with each can, bottle or pint. This may mean increasing the price of the beer as costs rise or accepting lower margins. Both are far less costly to a brewery's brand image than an inconsistent recipe.
Much more difficult to combat is access to ingredients as Blue Pants Brewery in Huntsville, Alabama, experienced when the brewery encountered a shortage of Citra hops for their flagship IPA.
"Citra became very difficult for us to find, but we tried to achieve the same tangerine and lychee flavors that you get from those hops. To do so, we have found ways to use a particular yeast strain's ester profile and its' ability to bio-transform hop oils to achieve a similar flavor profile to what would normally come from Citra,"Blue Pants former head brewer Weedy Weidenthal explains. "In test batches, I even handed a beer that was brewed with Cascade, Columbus, and Bravo to a well-respected taster who commented that it was obvious that I used a heavy dose of Citra, not knowing that I had no Citra whatsoever in the batch."
4. Don't be Afraid to Dump a Beer
While this may sound like an expensive undertaking given cost of goods and man-hours to brew a beer, far more costly is the negative hit to both the brewery and the industry's reputation. This is something Summit's Stutrud constantly preaches. Never, he warns, turn that beer into what he describes as "beer du jour" in the form of a "special release" or "tasting room only" beer.
Consumers should be assured the efforts to get the best beer to market go well beyond the four we spotlight today. As OMB's Self says, "We need to, as brewers, both look in the mirror and demand better of ourselves and our peers. It is simply no longer enough to be craft, nor is it enough to be local. You need to be world class in execution."
CraftBeer.com is fully dedicated to small and independent U.S. breweries. We are published by the Brewers Association, the not-for-profit trade group dedicated to promoting and protecting America's small and independent craft brewers. Stories and opinions shared on CraftBeer.com do not imply endorsement by or positions taken by the Brewers Association or its members.