As if craft beer couldn't get any more magical, there's a shiny new trend in brewing that will sparkle your socks off: glitter beer.
[newsletter_signup_box]
We're not talking about the arts and craft supply. The shimmery substance found in craft beers from Black Cloister in Toledo, Ohio, to Durty Bull in Durham, North Carolina, is completely edible — and absolutely mesmerizing.
"This is how I view the brewing process: a magical experiment with delicious results," Madeleine McCarthy of Sasquatch Brewery in Portland, Oregon, tells CraftBeer.com. "There are so many ways you can experiment with beer, from the water chemistry, to the strain of yeast, to the plethora of additional ingredients like fruit or vegetation (or even glitter) that make each brew a bewitching experience."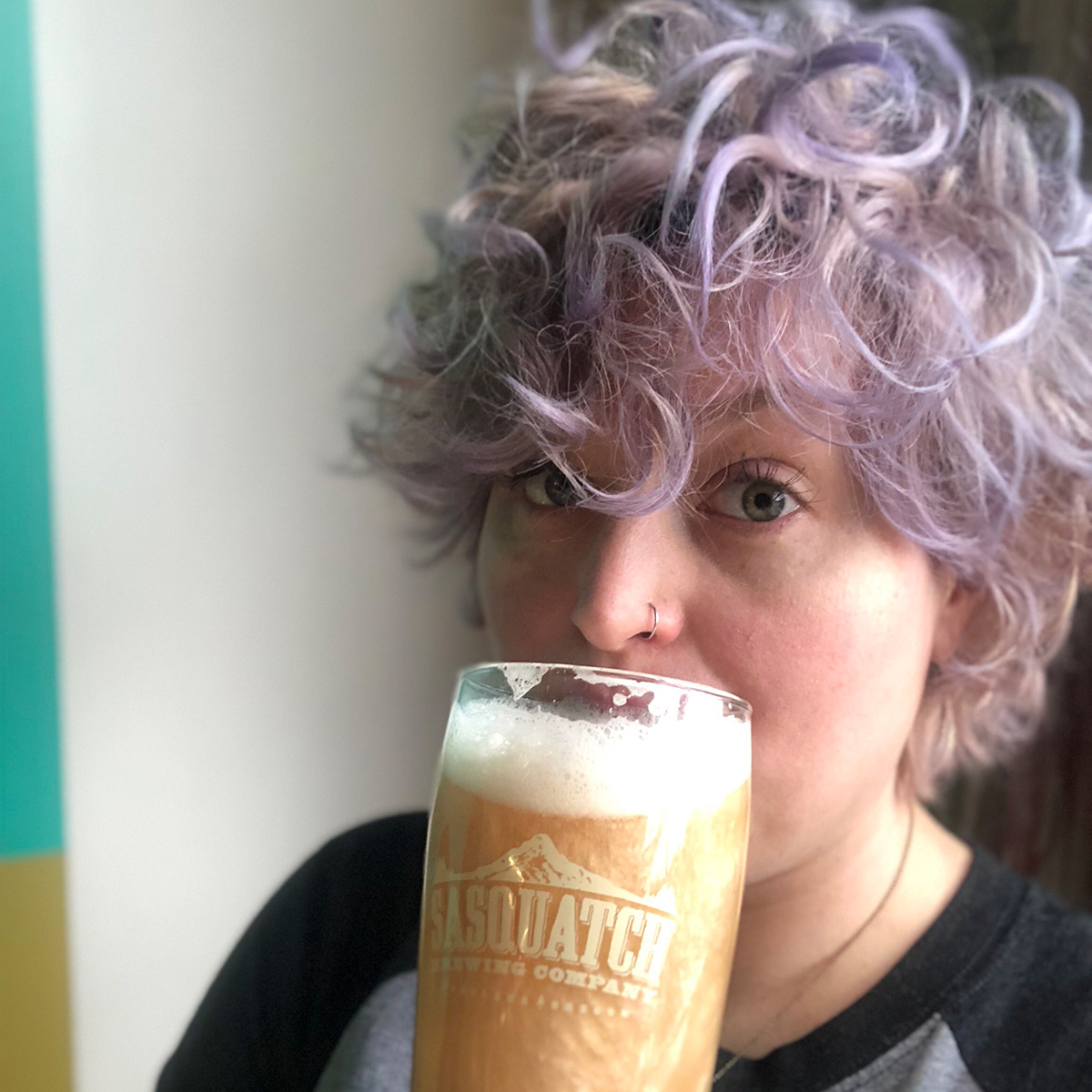 (READ: Top 50 Craft Brewing Companies of 2017)
So for McCarthy's first recipe, she bumped it up a notch. She admits she "wanted to make it a little extra."
She called up her glitter-experienced brewing buds from Pelican Brewing, Bold Missy Brewery and Ground Breaker Brewing to learn from the masters. Thus, Sasquatch's Gold Dust Woman, a New England IPA, was born.
The New England-style IPA isn't just hazy and juicy — it shimmers and swirls as if promising good luck to the person who drinks it.
So, what's the magic ingredient for glitter beer?
"We use only the best, locally harvested glitter from free-range, grass-fed raised unicorns." Matt Pennisi, Durty Bull Brewing Co.
"We use only the best, locally harvested glitter from free-range, grass-fed raised unicorns," Matt Pennisi, manager of Durty Bull Brewing Company in Durham, North Carolina, says.
But actually, it's a food grade, FDA-approved dust that brewers can add to the keg as they fill it with beer.
"The glitter is called Luster Dust, which is made from sugar, maltodextrin and mica-based pearlescent pigments," McCarthy says. The final result is nothing less than enchanting.
(VISIT: Find a U.S. Brewery)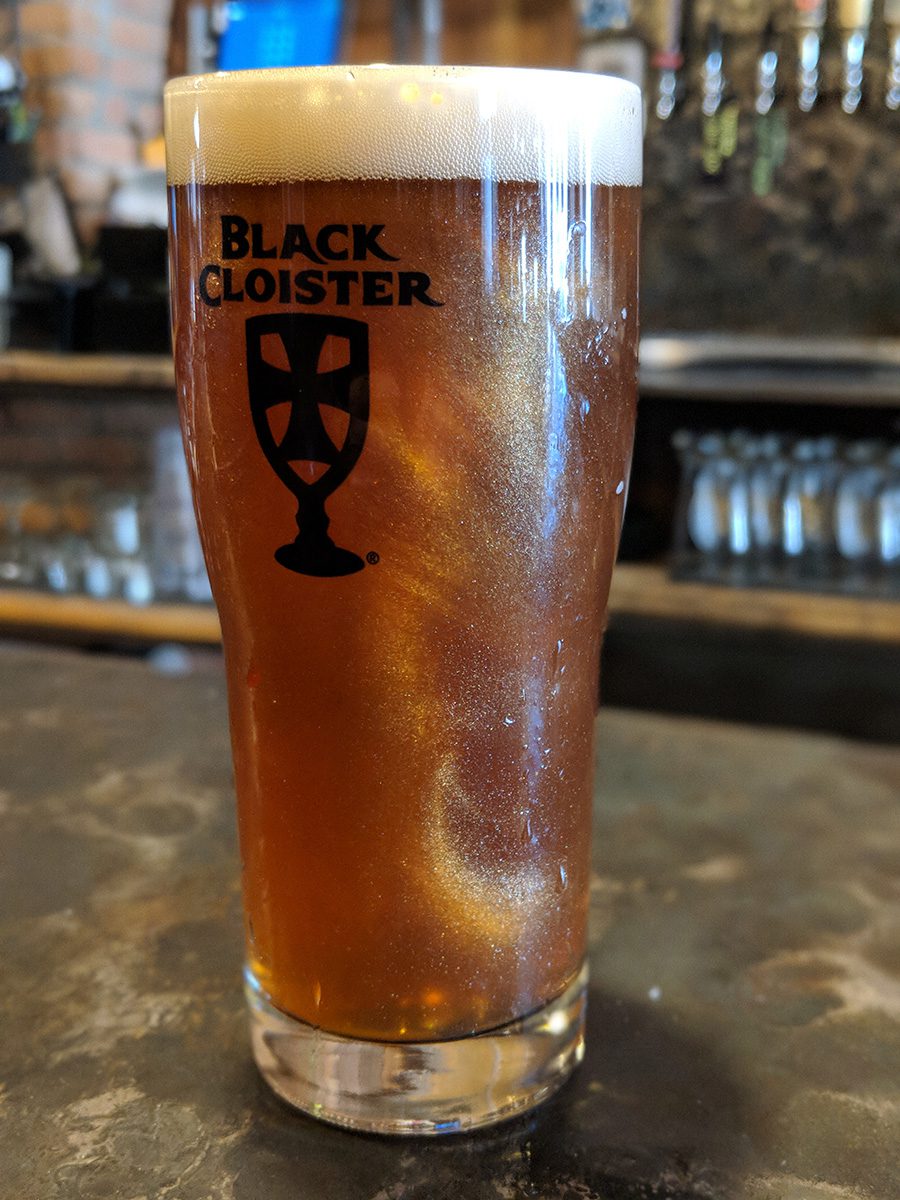 It most certainly enchanted Sasquatch Brewery's customers; it sold out in less than two weeks.
"Most of our regulars work nearby and consist of mainly hardworking dudes. When I bounced the idea off of some of them, they were a little skeptical, but once the beer was released they all wanted a pint," McCarthy says.
The glitter beer trend came at just the right time, with many local breweries trading green beers for a pint full of a pot o' gold this year. Glitter beers dazzled Instagram feeds as beer lovers snapped photos of their treasures in craft breweries from Novo Brazil in California all the way to Off Main Brewing in North Carolina.
"I thought it would be fun, and the perfect day to do it was St. Paddy's Day," Shannon Fink, the brewmaster at Black Cloister Brewing Company says. "We turned our Irish-style Red, Rose of Shannon, into a Pot O' Gold version. Way better than green beer!"
(CHART: Beer and Food Pairing Guide)
Urban Vines Winery & Brewing Co. in Westfield, Indiana, had a similar notion. "It was a great way to get people to our brewery and the customers who ordered them really liked the look of the beer," owner Noah Herron says.
Sam Wright, head brewer at Southern Star Brewing in Conroe, Texas, says they added glitter to their Bombshell Blonde for their anniversary party after they saw Austin Beer Works' aptly-named Mr. Sparkle Glitterbrau beer at a Texas Craft Brewers Festival.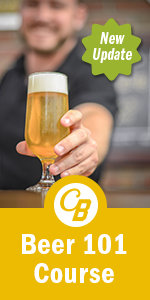 "We made two kegs of our Bombshell Blonde with cherry juice concentrate and glitter, and they were the first two kegs to be blown at the party," Wright says. They've continued making the brilliant beer for Houston Pride events and don't plan on stopping anytime soon.
Whether brewers are looking for a holiday twist or a touch of whimsy, one thing is for certain: the beer has to shine on its own — the glitter is just icing on the cake.
"I set out to make a really juicy, hazy, delicious brew and I think I succeeded in just that," McCarthy says. "The glitter is by no means a way to jazz up a mediocre beer. I wouldn't have released the beer if it wasn't just how I wanted it to taste — which is magical, by the way."
(READ: IPAs and Sour Beers for Spring 2018)
Still skeptical?
"It doesn't affect the taste of the beer," McCarthy assures you. "Try a taster or pint of glitter beer — it just might surprise you."
And you can do just that, because McCarthy let us in on a little secret: Gold Dust Woman will definitely make a return.
CraftBeer.com is fully dedicated to small and independent U.S. breweries. We are published by the Brewers Association, the not-for-profit trade group dedicated to promoting and protecting America's small and independent craft brewers. Stories and opinions shared on CraftBeer.com do not imply endorsement by or positions taken by the Brewers Association or its members.