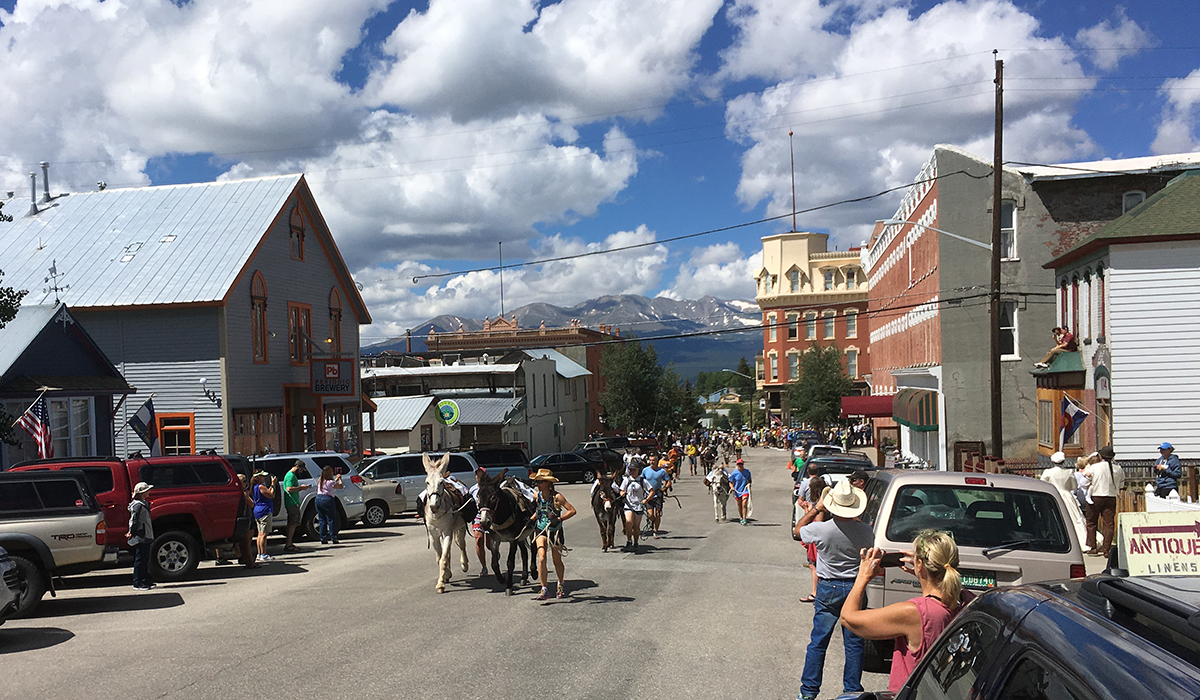 The Weird Science of High-Altitude Brewing
When Chris Labbe started making beer at 10,159 feet there was no one to call when things didn't go as planned. He had few high-altitude brewing peers, no playbook and certainly no sympathy if the beer wasn't right.
This harsh reality is the first thing Labbe, a brewer and co-founder at Periodic Brewery in Leadville, Colorado, the highest brewery in America, stresses about making beer two miles up.
"You have to do whatever it takes to make the beer taste good," Labbe tells CraftBeer.com. "At this altitude, it means paying close attention to the chemical laws and physics key to brewing and doing things differently. For example, the boiling temperature here is 197 degrees as opposed to 212 degrees at sea level. It makes a big difference how you brew."
(READ: 7 Breweries Worth a Detour)
Something is Off with this IPA
For Labbe, this equation was a challenge in making a craft brewery staple: an IPA. The truth is, he said, their first IPAs didn't taste right. Tim Matthews from Oskar Blues Brewing in Lyons, Colorado, brought it to his attention when he stopped in one day for a visit. Matthews gently informed Labbe that the IPA was off; Labbe readily agreed.
"He helped talk me through it, and we figured out what we needed to do differently at altitude," Labbe says. "I give him credit for helping us out."
In the end, the two determined that they needed a longer boil, more hops or some combination of the two. It all worked out because today Labbe keeps three IPAs on tap at Periodic Brewing. The beers, he says, are among their most popular.
But consistently getting good beer requires that he and the brewing team remain mindful of the concession they must make as mountain brewers. Labbe explains this concept in technical speak peppered with phrases like "cracking the protein chain" and "overloading the kettles." He also says that "pressure is our enemy" during fermentation that requires a strict 20 percent head space in the tanks to avoid violent foam overs.
In the end, he says solving their IPA problem came down to not making someone else's beer, but creating an original.
"Our customers let me know that what they are really interested in with an IPA is not overwhelming bitterness, but the aromatics of the hops to the tasting experience," Labbe says.
(VISIT: 7 Offbeat Places to Drink Craft Beer)
High-Altitude Brewing, Thin Air and ABVs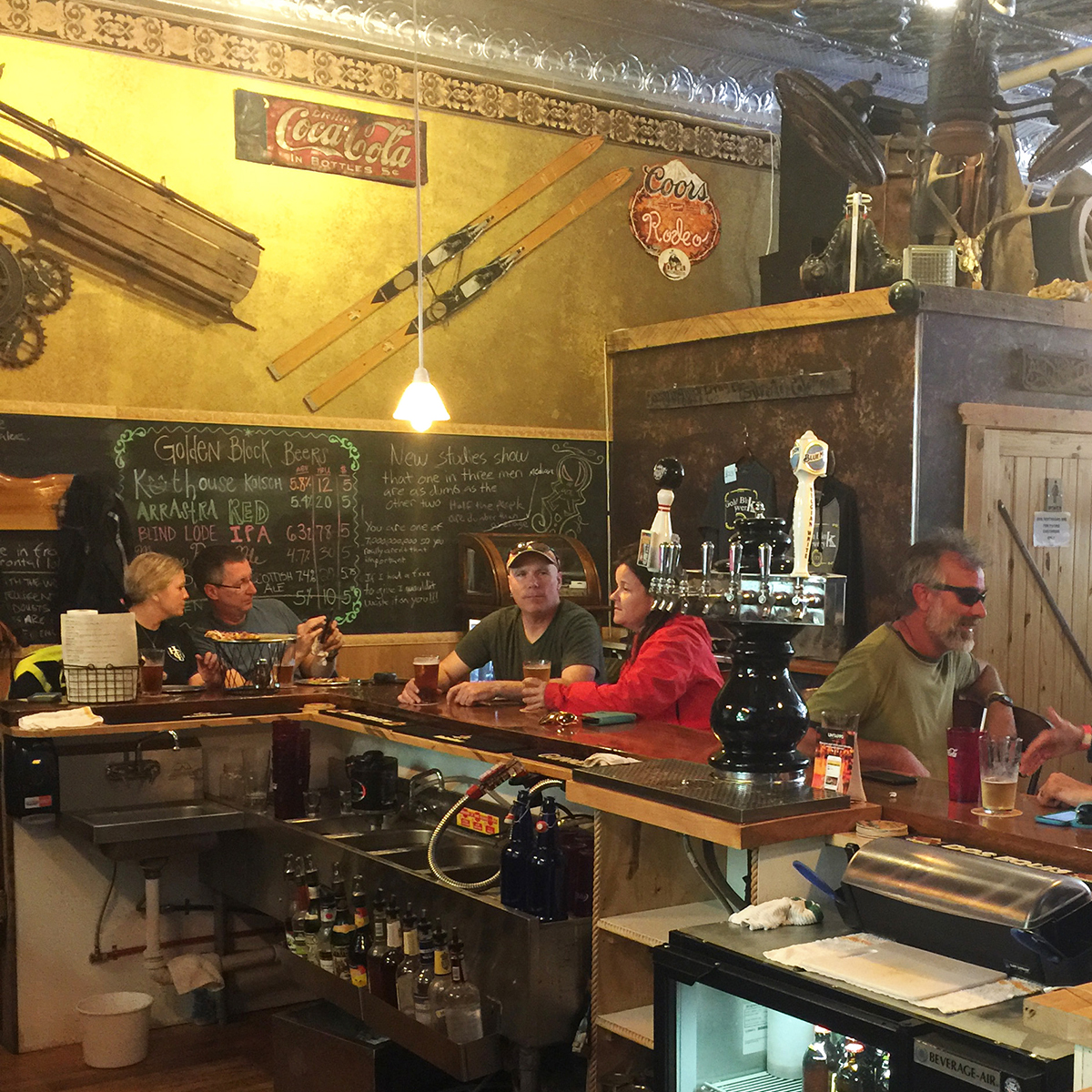 When we decided to ask independent craft brewers what challenges they face in such extremes, it turned out the highest breweries in the country – those above 9,000 feet – are all perched in the Colorado Rocky Mountains. We spoke to three of these brewers for their insights.
There's a lot that high altitude brewers need to figure out besides weird science. For example, planning for grain deliveries in winter with snow packed, winding mountain roads adds a complicated layer to production scheduling. And then there is the matter of lowlander visitors who find that imbibing at altitude can be a tricky proposition.
"I have to watch the crowd all the time to make sure that our customers don't get drunk," says Floyd Barela, head brewer and a founder of Golden Block Brewery in Silverton (9,318 feet). Since the air is thinner at such altitudes – about seven percent less effective oxygen than at sea level – alcohol can carry a bigger wallop. For seasonal visitors from low elevations, altitude sickness due to less oxygen – never mind drinking beer – can hit as low as 5,000 feet.
(LEARN: Beer 101 Online Course)
"I generally don't brew anything more than about 5.8% to 6% ABV — that's the sweet spot for us," says Barela. "Even for locals, three beers can take their legs out at this altitude. So, we're mindful of ABV and how much we serve."
As with Labbe at Periodic in Leadville, Barela said that carbonation is not as straight forward. To push their beer to their taps, they have settled on a 70/30 percent ratio of CO2 to nitrogen. Barela says they churned a lot of foam until they got that right.
Winter Presents Its Own Challenges
And those winter deliveries? Silverton is not the easiest place to get to, especially in the harsh high country. Silverton is nestled in a high mountain valley accessible via "The Million Dollar Highway" built along the spine of the San Juan Mountains in the late 1880s. The road serviced some of the rough mining towns of the American West – the pedigree of both Silverton and Leadville. The narrow, winding road (Highway 550) without a lot of guardrails is dubbed one of the most dangerous in America. It travels from Durango through Silverton over Red Mountain Pass (11,018 feet) to the town of Ouray. Ouray is another former mining town turned tourist and outdoor recreation Mecca, famous for its ice climbing, as well as two craft breweries (Ourayle House Brewery and Ouray Brewery).
"It's not bad in the summer, but when there's 10 feet of snow on the ground, it takes some planning to make beer," Barela explains. A retired state highway employee (due to injury) he knows the roads well. "It hasn't happened very often, but there have been times when we have run out of some beers in the winter because our supply truck couldn't get through."
(READ: CraftBeer.com's Big List of Beer Schools)
There are also advantages to brewing at altitude.
"The water comes out pure, at 42 degrees from the mountains," he says. "We don't have to do anything, it's ready to brew."
He reports their Irish red beer, IPA and a blackberry Kölsch are currently their best-selling beers.
You Can't Beat Those Views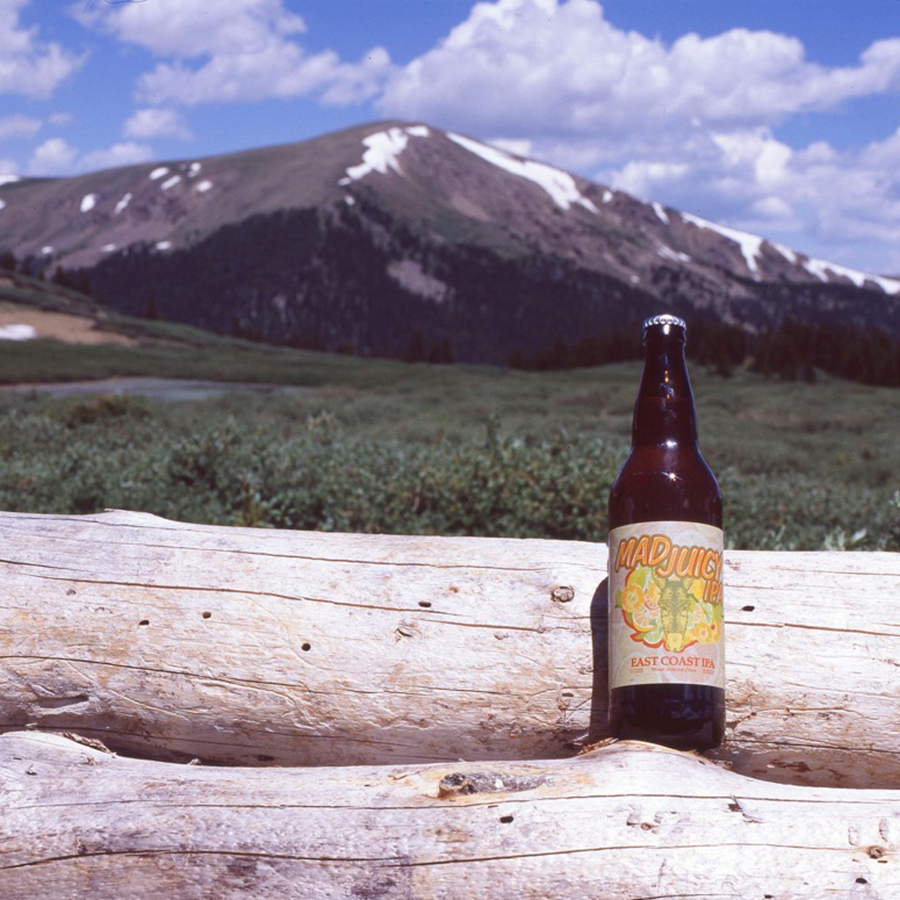 Further to the east on the Front Range of the Rocky Mountains, Paul Kemp, owner and brewer at South Park Brewing in Fairplay says that their high elevation location is a real draw for customers.
"Our slogan is "Craft Brewing at 9,953 ft"," says Kemp. "Many people like the slogan and buy [our] shirts because [it's] in the back."
This, he notes, is an indication that more and more visitors to the state are making the brewery a destination. He said many customers stop in as they drive from Denver or Colorado Springs to the Southwest part of the state (where Periodic Brewing and Gold Block Brewing are located) or to nearby Summit County to ski.
He also attests that the combination of alcohol and altitude does affect visitors from lower elevations, such as Texas or Florida.
"We rely on TIPS (training for intervention training) for our staff to monitor our customers to keep them safe," says Kemp.
While South Park also has a tendency to produce lower ABV sessionable beers, they recently added a 9.5% ABV Sidestep Imperial Ale. They limit service on any beers over 8% ABV to two glasses per customer. Their other popular beers include a Mad Juicy IPA (pineapple-fruited) and a milk stout.
(TOOL: Blood Alcohol Content Calculator)
Something all three brewers share in common is that they are all family- and friend-owned businesses wed to their small-town communities. They live at altitude for the surrounding natural beauty and outdoor recreation opportunities.
"When we post a photo of a herd of elk or a bear coming through the property, it definitely makes people want to visit us," Kemp says. "That's when altitude becomes a bonus."
CraftBeer.com is fully dedicated to small and independent U.S. breweries. We are published by the Brewers Association, the not-for-profit trade group dedicated to promoting and protecting America's small and independent craft brewers. Stories and opinions shared on CraftBeer.com do not imply endorsement by or positions taken by the Brewers Association or its members.