Lower calorie, light craft beer offerings are popping up on store shelves and on draft at an impressive pace as brewers begin to approach beer drinkers who only know light beer the macro way. It's a massive opportunity for craft brewers.
"Light beer is by far the largest category in the beer universe. Craft brewers in the past assumed those drinkers were inaccessible," says Phin DeMink, founder of Southern Tier Brewing Company, one of the breweries exploring light craft beers.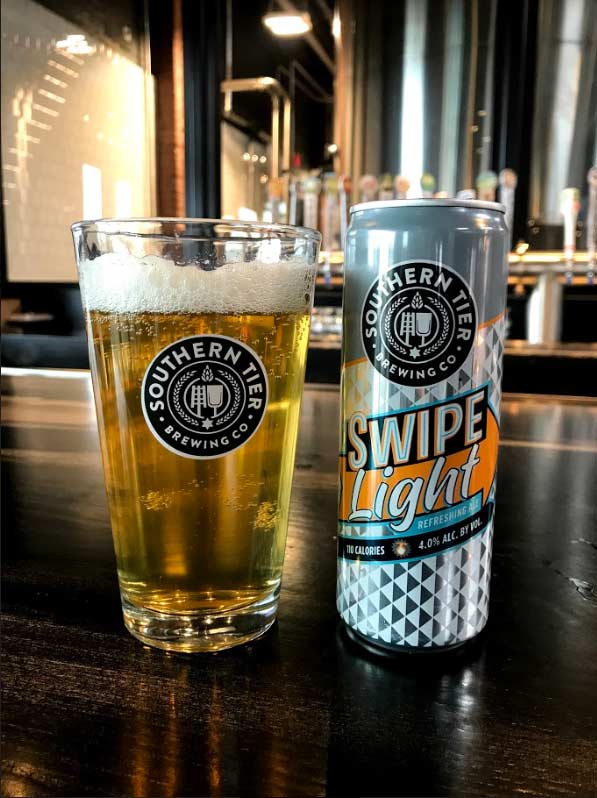 Southern Tier recently introduced Swipe Light, a 110 calorie ale, to its year-round lineup. It's a creation that DeMink says took over one year to create in their research and development department. The brewery wanted Swipe Light to appeal to drinkers who like both lagers and ales.
"With the growing popularity of craft beers and most drinkers drinking across all categories, it makes sense to have a lighter, lower carb and calorie offering," DeMink says.
(Related: The After-Workout Beer Phenomenon)
Offering a light craft lager beer has been a winning move by Massachusetts' Night Shift Brewing. The brewery released Nite Lite in 2018. Head Brewer Joe Mashburn says it is currently their number one volume beer in 2019.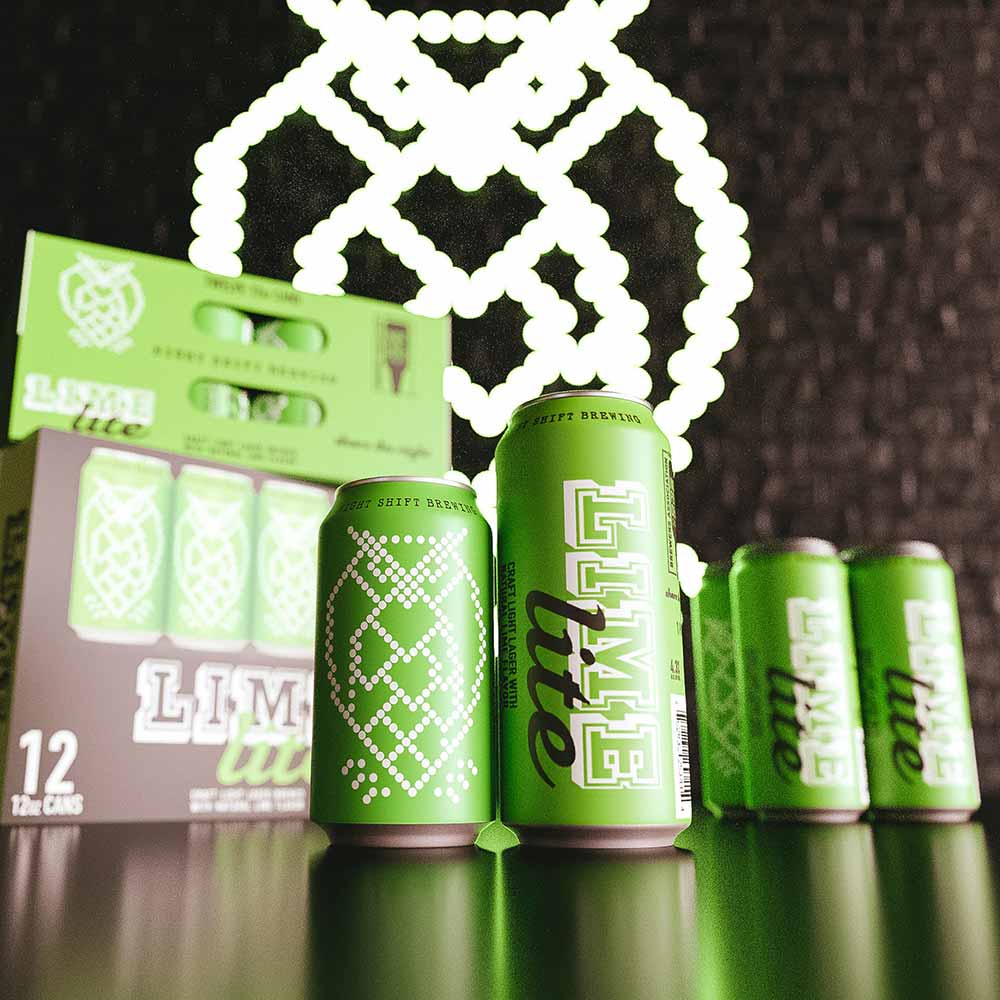 "When we saw how excited customers were by our first batch of Nite Lite, we knew it had a big future. Retailers were actually breaking 4-packs into singles to make sure enough customers at least got to try it," he says.
To capitalize on surging sales, Night Shift has now released Lime Lite, a fruited-spin on their hit light lager.
As Mashburn puts it, the goal of their Nite Lite push is to become a "macro nuisance" to big beer by offering craft beers that stand out against macro varieties.
Light Craft Beers Aim at Active Lifestyle Audience
Offering a light craft beer also allows brewers to reach beer drinkers who fall into the "active lifestyle" category. That's the case for New York's Sixpoint Brewing and its bright and tart Jammer Gose series.
Boasting a 125 calorie count and a variety of fruity variants, Sixpoint connected active and outdoorsy beer drinkers through a partnership with REI.
After a variety of planned REI outdoor classes and excursions this summer, Sixpoint will host a Jammer-infused happy hour to show-off the expanded light beer series and elevate the light flavor of its expanded Jammer series to new customers.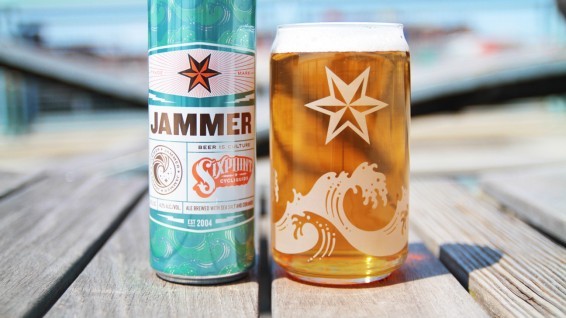 (More: Secrets to Pairing Craft Beer and People)
"The Jammer family definitely opens up a larger audience than what our traditional fanbase has been," says Sixpoint Brewery's Brewmaster Eric Bachli. "Beyond that, it gives our fans a wider range of beer to choose from."
Even in a craft beer market where the IPA and its New England-Style variant reign supreme, Bachli says beer lovers are thirsty for what Sixpoint's lower-cal Jammer series offers.
"I remember releasing Citrus Jammer at one of our small batch releases in Brooklyn [in 2018]. The releases on that hot spring day were all heavy hitting NE IPAs. At the end of the release party the most pints sold were Citrus Jammer–go figure!" Bachli says. "That day was a good indication of the beer's reception with our consumers and helped inspire us to go big in 2019."
Dogfish Head and Boston Beer Co., now business partners, have each made a concerted effort to appeal to the active lifestyle drinkers in new and inventive ways. Boston Beer recently announced the new Marathon Brewing brand, which plans to attract both avid runners and casual joggers with their 26.2 Brew, which will become a new year-round, lower-cal offering. The golden ale with 4.0% ABV, 9g carbs and 120 calories is positioned to appeal to marathon runners. It's the evolution of the original Boston 26.2 Brew, which has been offered alongside water and sports drinks at the Boston Marathon for the past seven years.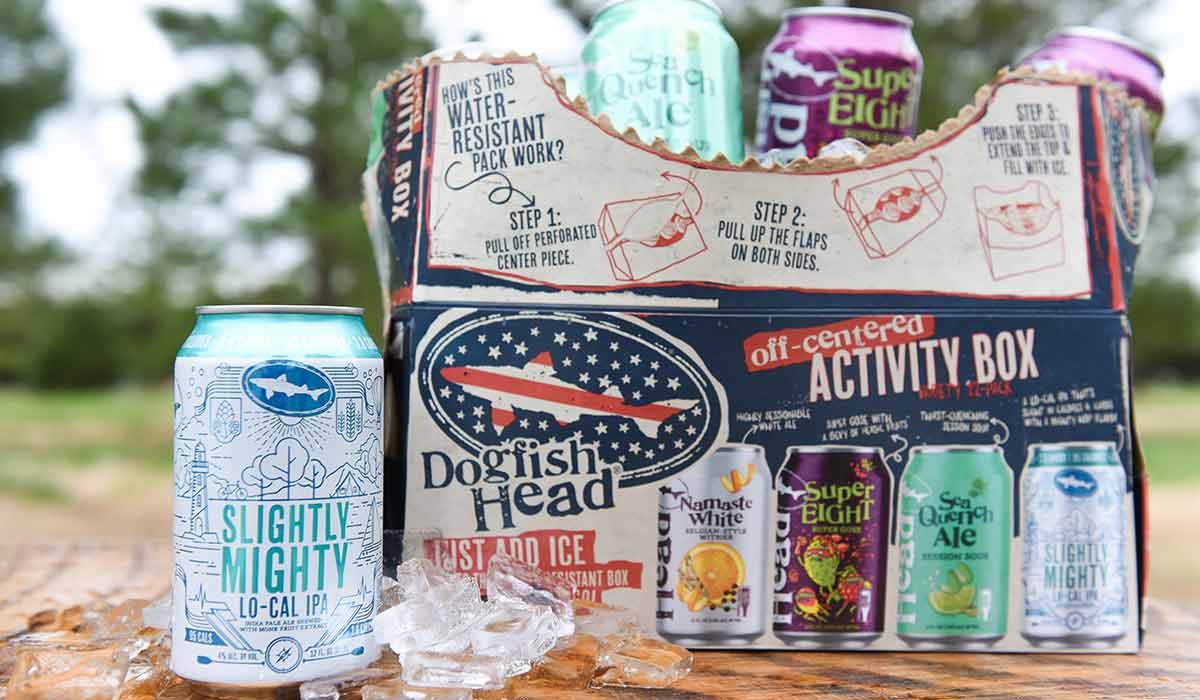 Instead of marathons, Dogfish Head is targeting summer drinking activities with its Off-Centered Activity Box, a summer variety pack. The summer 2019 12-pack includes 140 calorie best-seller SeaQuench Ale alongside the new Slightly Mighty, a low-cal IPA with 95 calories. SuperEIGHT, a gose made with boysenberry, blackberry, raspberry, elderberry juices, and toasted quinoa (among other ingredients), and Namaste White round out the sample pack, which provides extra value by doubling as a water-resistant cooler. The brewery says the variety pack is just right for outdoors activities, from marathons to mowing your lawn.
(More: Beer Styles for Beginners)
Brewing a Light Craft Beer
A light craft beer should provide the level of flavor beer drinkers expect from a craft beer. This was the thought process for brewers at Atlanta-based New Realm Brewing and their beer releases like Metralla, an American light lager.
New Realm's Mitch Steele notes that his brewery uses a variety of different recipes and processes to brew light beers. Using less grain per barrel and adjusting the mashing procedures of wort are two of the most common ways. One newer approach is using the Amylo-Glucosidase enzyme, which sharply drops the residual carbohydrate content, producing a less filling beer style.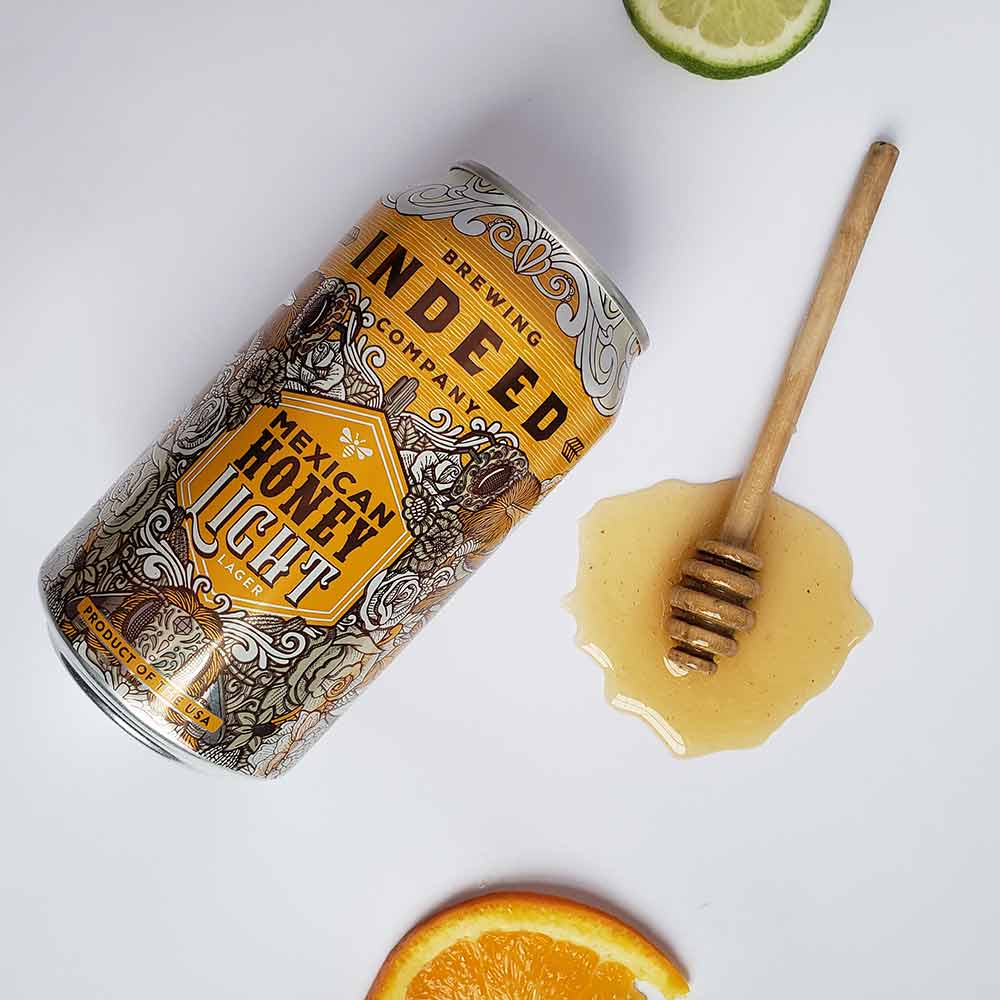 Sometimes it's easier to lower the alcohol content of one of your tried and true best-sellers. That was the approach for Minneapolis-based Indeed Brewing, who created Mexican Honey Light (5.2% ABV) as the lighter version of their Mexican Honey Imperial Lager (8.0% ABV).
(More: Seek the Independent Craft Brewer Seal)
"We were looking for a more sessionable version…so consumers could enjoy a few in one sitting without feeling the quick effects from the high alcoholic content," says Erika Blank, Indeed's marketing coordinator.
"We have always been surprised and delighted by the success of Mexican Honey Imperial Lager, so we thought people might enjoy a different take on what has become a bit of a local legend," said Indeed Co-Founder Tom Whisenand.
The team at Lone Tree Brewing in metro Denver knows a little bit about creating a beer that's become a local legend, but they had no idea that's what they were brewing at the time.
Lone Tree Head Brewer and Co-Owner Josh West says that their Summer Siesta Mexican Lager was originally brewed as a seasonal in-house brew. After winning a silver medal at the Great American Beer Festival in the American-Style Lager or Light Lager category in 2015, the buzz around the highly-drinkable lager grew. After the Mexican Lager won gold two years later in the American-Style Lager category (competition categories had changed slightly from the previous year), West knew that it was hit. Now, the Mexican Lager is their best selling beer and is offered year-round.
(Search: Find a Brewery Near Me)
"After it was announced we had won gold in 2017, I remember looking at both our president and director of operations noticing they had this look of intense thought. When I asked if something was wrong, their reply, with a grin, was, 'We're gonna need more tanks,'" says Lone Tree Sales and Marketing Director Dennis Stack.
There are some brewers that have making a craft lager for decades. That's the case for Minnesota's Schell's Brewery, the second-oldest privately owned craft brewery in the nation behind Yuengling.
Founded by German immigrant August Schell in 1860, Schell's has been churning out award-winning takes on German-style classics well before the recent explosion of craft breweries. They started brewing Schell's Light, a 100 calorie, 4% ABV American lager, in 1978.
While their newer sour beers and other experimental ales raise eyebrows, it's the might of their lager beers that have remained the pillar of this historic brewing brand.
"For Schell's, making and drinking lagers is a part of our DNA," says Leigh Wendinger, Schell's marketing manager. "There is a reason why lager beers took over the world, and I believe that as craft beer continues to evolve and mature, people are beginning to realize again what makes them so great."
While bold IPAs and beers with double-digit ABVs may be what put American craft beer on the map, drinkers are undoubtedly also in search of lighter, more sessionable offerings to add to their fridges and coolers, especially with summer right around the corner.
CraftBeer.com is fully dedicated to small and independent U.S. breweries. We are published by the Brewers Association, the not-for-profit trade group dedicated to promoting and protecting America's small and independent craft brewers. Stories and opinions shared on CraftBeer.com do not imply endorsement by or positions taken by the Brewers Association or its members.