Waiting in long beer lines used to be considered a rite of passage for a true beer geek. But with so many craft brewers making so much good beer, are the long drives and long lines truly worth the wait? What lengths would you go to get your hands on a whale?
This question hit me first by accident when, on a hot summer day, burnt out from one of the hardest springs of my career, I stumbled into a tiny little brewery on the remote eastern shore of Maryland. An hour earlier, I had never heard of RAR Brewing. But one of my wife's college friends, who had been born and raised on the eastern Maryland shore, told us of a local brewery on the banks of the Chesapeake that was drawing the attention of the entire state.
I had been a full-fledged beer nerd for a long time. Sip of Sunshine, Heady Topper and Pliny the Younger had all been scratched off my bucket list. So, sliding into this old pool hall that now lives on as taproom, the last word I ever thought I would use describe this beer would be "different." Two weeks later I was back, even though Cambridge was more than a two-hour drive from my home.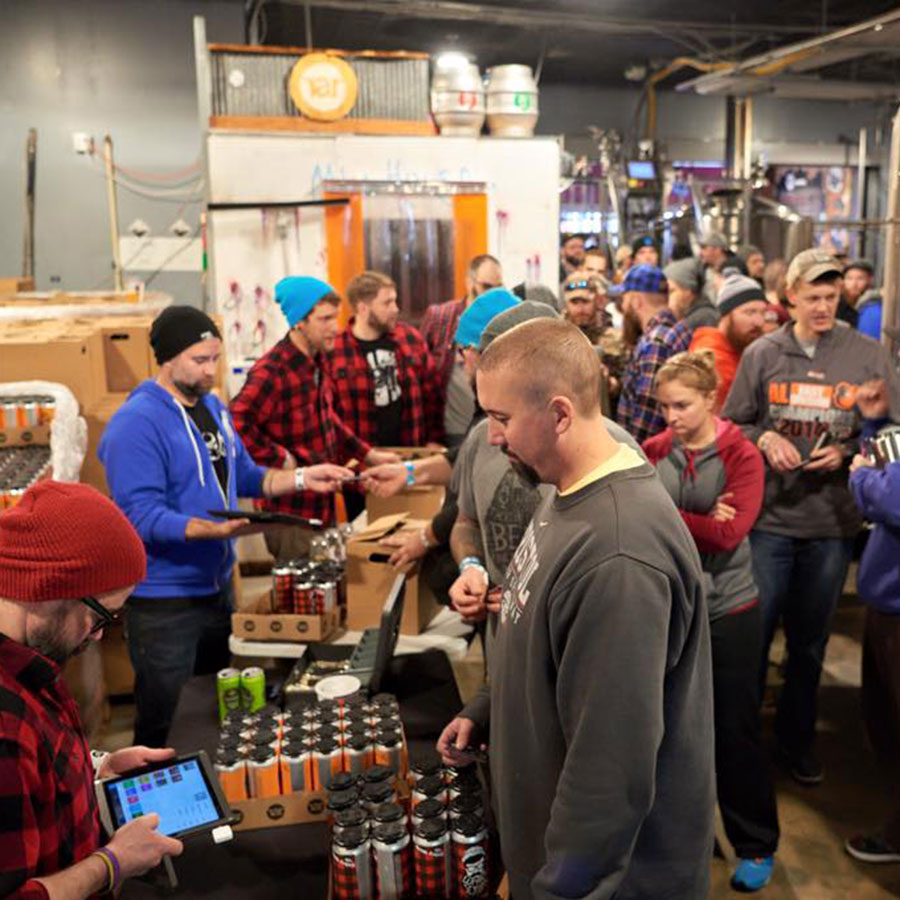 Six weeks later, we were on our way to RAR again, this time for our very first canned beer release. RAR produces a couple year-round beers that are excellent. The one we found most special, a dank American IPA called Hyde, can only be found at the brewery through thrice yearly can releases. We were intrigued when a double version was hyped for release. That first release was fun and uncomplicated. We drove down early, only waited in line a short time, and had dinner at an excellent gastropub called the High Spot, before leaving with a ridiculous amount of beer.
(MORE: What is Craft Beer?)
The second time we drove to RAR for a beer release took me by surprise. A 10 a.m. release, we misjudged just how secret our favorite off the beaten track brewery was – it wasn't secret at all. This time, Hyde itself was being released and, rolling in a little before 9 a.m., we found ourselves behind at least 120 people who were all excited for the same beer. Three hours later, we walked away with a small allotment and there were three questions I could not get out of my mind:
Who were these people?
What lengths did they go to for this beer?
What motivated them?
Not only a beer nerd, but a nerd through and through, I set out to answer these questions in my head by attending a handful of bottle releases and surveying people who were waiting in line. Let me tell you what I discovered.
Who Waits In These Long Beer Lines?
I feared my research would be set back as winter enveloped the East Coast. But, there was no reason for worry. In my last trip, hundreds of attendees arrived three or more hours before the brewery opened, on a day when the temperature in Brooklyn never broke 40 degrees. In search of that "whale," craft beer enthusiasts gather with greater determination than the intrepid mailman.
Anyone who has attended a beer release can tell you without polling that the crowd is predominately male. In the releases we attended, only 10 percent of attendees were female.
(MORE: How to Harness Your Sixth Sense to be a Better Beer Taster)
The attendees tended to be young, but established in their lives. The clear majority were between 26 and 35 years old (70 percent) with the largest demographic falling between 30 and 35 years old (31 percent). It is also a very well educated demographic. From our interviews, we found that 71 percent of people who wait in lines at beer releases had obtained their bachelor's degree and 34 percent earned a master's degree or higher. Only 6 percent had not attended college.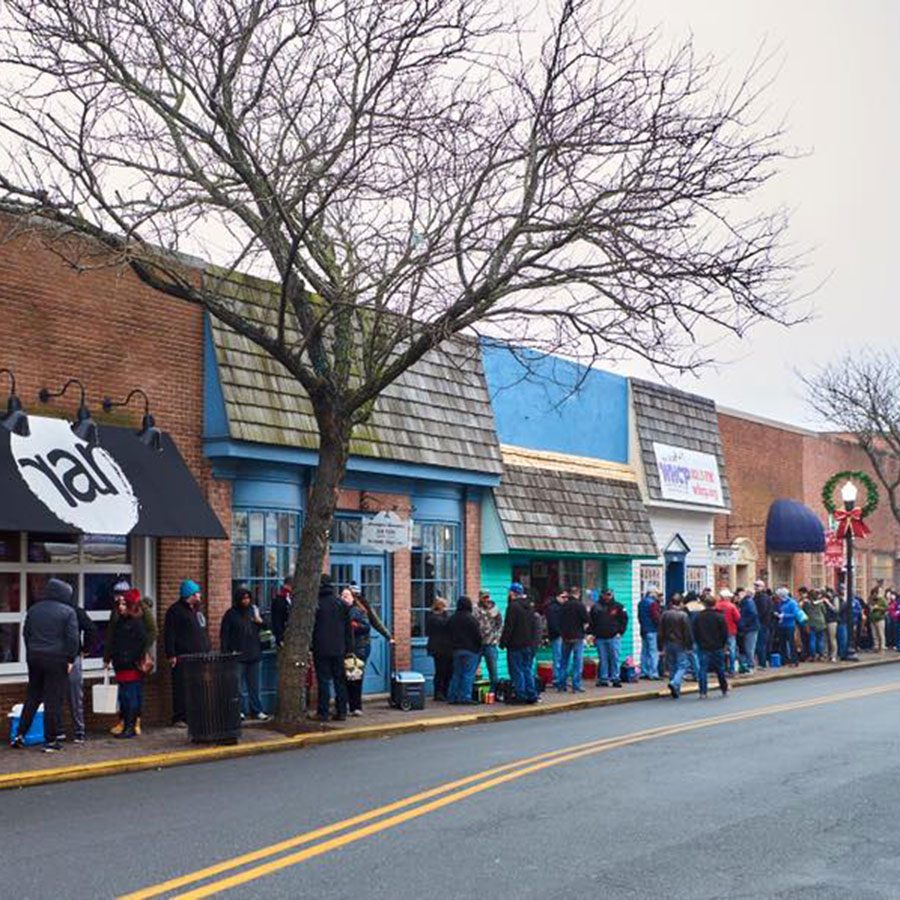 How Many Releases Do They Attend?
It seems once you get bitten by the beer release bug, it tends to take hold. Only 17 percent of those I interviewed in these long lines indicated that they went to three or fewer bottle releases per year. A remarkable 38 percent of those interviewed told me that they attend 13 or more releases in a year. The high report was more than 25. We even met a crew that traveled more than 750 miles from Roanoke, Virginia, to Stowe, Vermont, and hit at least seven breweries in 48 hours.
These beer lovers who track down big releases are a remarkably patient lot. Forty-seven percent of them told me they were willing to and had waited at least four hours in line for a release. Sixty-nine percent of them have been willing to wait at least three hours for a release.
The attendees reported a willingness to travel far, 56 percent said they were willing to travel two hours or more and 25 percent said they were willing to travel four hours or more. However, at the events we conducted interviews, 65 percent reported that they had traveled an hour or less, and only 9 percent reported that they had traveled more than three hours to the beer release (and some of those people had left their homes at 4 a.m.)
We also found that 40 percent of the respondents had booked a hotel to attend a beer release in the past year – continued proof of a healthy beer tourism market.
(MORE: Rock Band Foreigner Stops by Louisiana Brewery)
Surprising Motivations
What motivates the folks in line was the biggest question that lingered in my mind after my first long wait. Before we started the study, my friends and I speculated over a beer. The conclusion we presumed was that it was a sense of prestige that was the highest motivator. We were wrong.
After talking with over 100 people who were waiting in line for beer releases, we found two dual motivations that stood out: sharing and exploration. We should have anticipated the sharing. After all, our own speculation had been debated over beers our friends had brought back from favored breweries. But we had not anticipated people's deep motivation to share as the driving force that makes beer lovers willing to travel and stand in long lines.
The conclusion we presumed was that it was a sense of prestige that was the highest motivator. We were wrong.
After attending a couple releases for this experiment, it quickly became clear that the line experience is not only about obtaining a desired beer. For many enthusiasts, the waiting is as a much a part of the allure as the acquisition is. Complete strangers, cast together only by the timing of their arrival, look forward to the opportunity to share and experience the beers that their neighbors in line have discovered at other releases.
For the most dedicated, trading beers with members of the community is the peak driver. Instagram comments can read like an 80's dating ad with total strangers looking for the perfect beer connection. In Philadelphia, I met a local who recounted the story of meeting up with a stranger in a dark panel van who had traveled down from New York with cases of beer from Brooklyn hoping to secure trades of high demand brews. These dedicated drinkers are constantly on the search for a perfect beer and exchanges satisfy both of their motivations. They explore new beers and share among the community.
My father drank beers that lacked flavor and imagination. In the 90's, brewpubs and microbreweries brought home the techniques of Europe and made full-flavored beer accessible to anyone willing to expand their palate. Now, innovation and competition have pushed American beer to the forefront of the world.
Never in history has there been such variety in beer or quality in beer. Get out there and flex your tasting muscles because this recent surge in brewing is pushing beer to heights it has never seen before.
CraftBeer.com is fully dedicated to small and independent U.S. breweries. We are published by the Brewers Association, the not-for-profit trade group dedicated to promoting and protecting America's small and independent craft brewers. Stories and opinions shared on CraftBeer.com do not imply endorsement by or positions taken by the Brewers Association or its members.