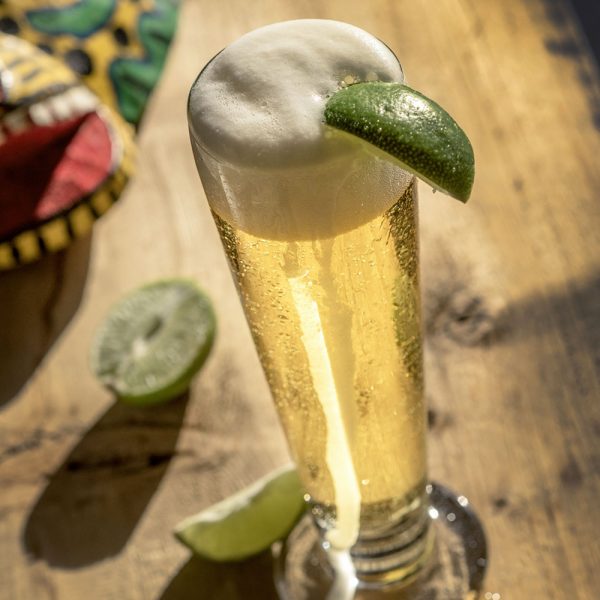 Like Mexican-Style Lagers? Here are 11 Craft Beers You Should Try
Chances are, you've occasionally thrown back a few bottles of a popular Mexican amber lager. Maybe you drank them before you got into craft beer and now they make you nostalgic, or maybe you harbor dreams of being the Most Interesting Man  — or Woman — in the World. Whatever the reason, the popularity of Mexican-style lagers persists even among seasoned craft beer drinkers.
But what is a Mexican-style lager in the first place? The category does not explicitly appear in the Beer Judge Certification Program or Great American Beer Festival style guidelines. Tracking down the roots of this summer quencher requires a brief history lesson.
(MORE: 8 Coconut Beers You'll Crave Right Now)
Roots of the Mexican-style Lager
Modern Mexican lagers find their origin in the late 19th century when German and Austrian immigrants began brewing the beers of their homeland in Mexico. When Austria's Maximilian I declared himself emperor of Mexico in 1864, he brought his nation's newly beloved Vienna lager with him. The beer proved more popular in Mexico than Maximilian, who was executed just a few years later. The Vienna lager became the dominant beer in Mexico entering the 20th century.
The Viennese lager is widely regarded as an original lager style. The beer shared its name with the Austrian city where brewer Anton Dreher first brewed it with an isolated lager yeast, revolutionary for its time. The combination of the new lager yeast and the invention of high-temperature-controlled malting yielded a reddish beer, from the Vienna malt that was clean tasting due to the yeast. As the taste for lighter-flavored beers spread throughout Mexico and the rest of the world in the 20th Century, the character and color of these traditional lagers changed with the times. Today, Vienna-style lagers vary quite widely in color and body, a development that can be seen in today's import offerings.
(MORE: 9 Breweries You'll Want to Follow on Instagram)
Craft Brewers Put a Spin on Mexican-style Lagers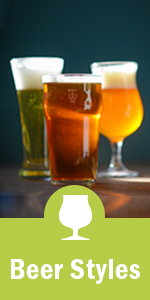 Both traditional and modern versions of Mexican-style lagers have been embraced by small and independent craft brewers here in the United States. If you're planning a Cinco de Mayo party, check out one of these Mexican-style lagers brewed north of the border.
Ska Brewing | Mexican Logger
Ska's cleverly named Mexican Logger was the first of the American craft Mexican-style lagers, launched in 1999. The Colorado brewery has made quite a success of this 5.2% ABV beer, winning a silver medal at GABF in 2015 in the American-Style or International-Style Pilsener category, and winning bronze in the same field in 2016. Co-founder Dave Thibodeau explains the founders used to be closeted Pacifico drinkers, which lead to their development of an American version of the classic summer style. "With Mexican Logger," he explains, "we took a style we loved, one-upped it a bit, and threw a craft spin to make it our own."
Oskar Blues Brewery | Beerito Mexican Lager
Just one year old, Beerito has already become a national favorite for those seeking an all-day summer beer with a Mexican flair. While it boasts the lowest alcohol level on this list at 4% ABV, it's certainly not low in character. Oskar Blues, the brewery that created Ten Fidy, Old Chub and Dale's Pale Ale, wasn't going to skimp on flavor. Aiming for a light beer with deep complexity, the brewery achieved it with a carefully chosen grain bill comprised of German and Colorado-grown malts that produce toasty, nutty flavors complemented by plum and honey notes and crisp German hops.
Great Lakes Brewing Company | Grandes Lagos
Cleveland's venerable Great Lakes Brewing Company is known for brewing classic European lager and ale styles. Its beers are characterized by refinement and quality rather than daring experimentation, so it was surprising to everyone when it announced in early 2016 a new year-round brew would be a Mexican-style lager brewed with hibiscus flowers. The new 5.4% ABV brew is the more extroverted cousin of its esteemed Eliot Ness Amber Lager, a classic Vienna lager. Where Eliot Ness showcases class, Grandes Lagos goes for charisma, offering lightly tart and sweet floral aromas and flavors from the hibiscus and a charming soft pink glow.
(MORE: Beer Styles for Beginners)
21st Amendment Brewery | El Sully
Named after 21st Amendment co-founder and brewmaster Shaun O'Sullivan, El Sully was inspired by the popular Mexican beers O'Sullivan drank while growing up near the beach in Southern California. It started out as a draft-only brew at the San Francisco taproom before making the jump to cans in 2015. This 4.8% ABV quencher uses German Pilsener malt for a clean, refined base, with just a bit of flaked maize to lighten the body. A Mexican lager yeast strain produces subtle spicy, herbal notes. O'Sullivan said he likes to tell people, "El Sully is what Modelo dreams of when it goes to bed at night."
Tractor Brewing Company | New Mexican Lager
Brand-spanking-new in 16-ounce cans for May 2017, New Mexican Lager pays tribute to Tractor Brewing's border-state heritage. The artwork for the cans features a New Mexico landscape and was created by Albuquerque artist David Santiago, who has designed a number of the brewery's labels. At 5.6% ABV, this lager is designed to be light enough for the dry weather of the Southwest, while having the body to stand up to hearty borderland cuisine. The brewery claims the golden brew is neither Mexican nor American, but an homage to both traditions that is distinctly New Mexican.
Anchor Brewing | Los Gigantes
Mexican beer and the great American pastime come together in the newest offering from the Bay Area's esteemed Anchor Brewing. Los Gigantes Mexican-Style Lager is a collaboration between the brewery and Major League Baseball's San Francisco Giants franchise and marks the second beer to come from the partnership. The first crack of the bat is the sound that signals summer's arrival for baseball fans and Anchor hopes this 4.5% ABV refresher will taste just like that. Anchor's first beer offered in 16-ounce. cans, this light lager is brewed with pale malt and flaked maize and seasoned with Cluster and Tettnang hops.
(MORE: 10 Craft Beer Festivals in 2017)
Flying Dog Brewery | Numero Uno Summer Cerveza
Edgy East Coast brewery Flying Dog got the idea for this lager brewed with agave nectar and lime peel from one of its employees, who suggested the brew at the company's annual retreat. Originally released as Agave Cerveza in 2014, the beer was intended to be a limited seasonal offering but did so well it was added to the year-round portfolio the next year as Summer Cerveza. Brewmaster Ben Clark says more than one-third of the malt bill is comprised of flaked maize, leading to "a crisp, refreshing beer."
Lone Tree Brewing Mexican Lager
Colorado's Lone Tree won a silver medal at the Great American Beer Festival in 2015 in the American-Style Lager or Light Lager category for Summer Siesta. The first-ever cans of the beer (rebranded in 2017 as Mexican Lager) should be rolling down the canning line as this article goes to publish. Head brewer Josh Wast says the beer is brewed with Pilsner and six-row malt and "a huge amount of flaked corn." Sitting at a comfortable 5.3% ABV, the beer is fermented with a very clean lager yeast and finished with German hops for a crisp, refreshing take on this south-of-the-border style.
Lucky Star Brewery | Ojos Locos Mexican Lager
Travel to Miamisburg, Ohio, to try this draft-only lager (the brewery is planning to bottle it soon) and you just might get the most authentic Mexican drinking experience on this list, because Lucky Star's taproom is modeled after a Mexican cantina. Authentic tacos, quesadillas and house-made salsas provide appropriate culinary pairings for this 4.8% ABV lager. Ojos Locos is brewed with a Mexican yeast that dries the beer out, leaving an easy gateway beverage for the macro beer drinkers who come in asking for their favorite national brands, says owner and brewmaster Glen Perrine. This clean fermentation profile is accentuated by Saaz hops for a crisp beer that is best enjoyed on Lucky Star's "Pink Party Patio" when weather allows.
Epic Brewing | Los Locos Lager
Inspired by the audacious Mexican restaurant Los Chingones (Google it) not far from Epic's Denver brewery, Los Locos Lager is truly unique. The sunny brew features sea salt and lime, making this beer perfect for a day at the beach. Los Locos was initially intended to be a limited collaboration with Los Chingones and was first only available at the restaurant, but Epic brewers soon realized they had a winner on their hands, canned it, and made it available across their distribution territory.
Indeed Brewing | Mexican Honey Imperial Lager
When this Minneapolis brewery first received a shipment of Mexican orange blossom honey, the sticky ingredient wasn't intended to headline one of its beers. But according to Indeed's head brewer Josh Bischoff, "We were so impressed with the characteristics of it, we decided to brew a beer to showcase it. Since the honey is from Mexico, the beer snowballed from there and created itself." This beer clocks in at 8% ABV, and isn't at all what you expect from a typical Mexican-style lager, providing what the brewery describes as "a citrus and floral fiesta," one probably better suited to toasting the close of your Cinco de Mayo party than kicking it off.
CraftBeer.com is fully dedicated to small and independent U.S. breweries. We are published by the Brewers Association, the not-for-profit trade group dedicated to promoting and protecting America's small and independent craft brewers. Stories and opinions shared on CraftBeer.com do not imply endorsement by or positions taken by the Brewers Association or its members.