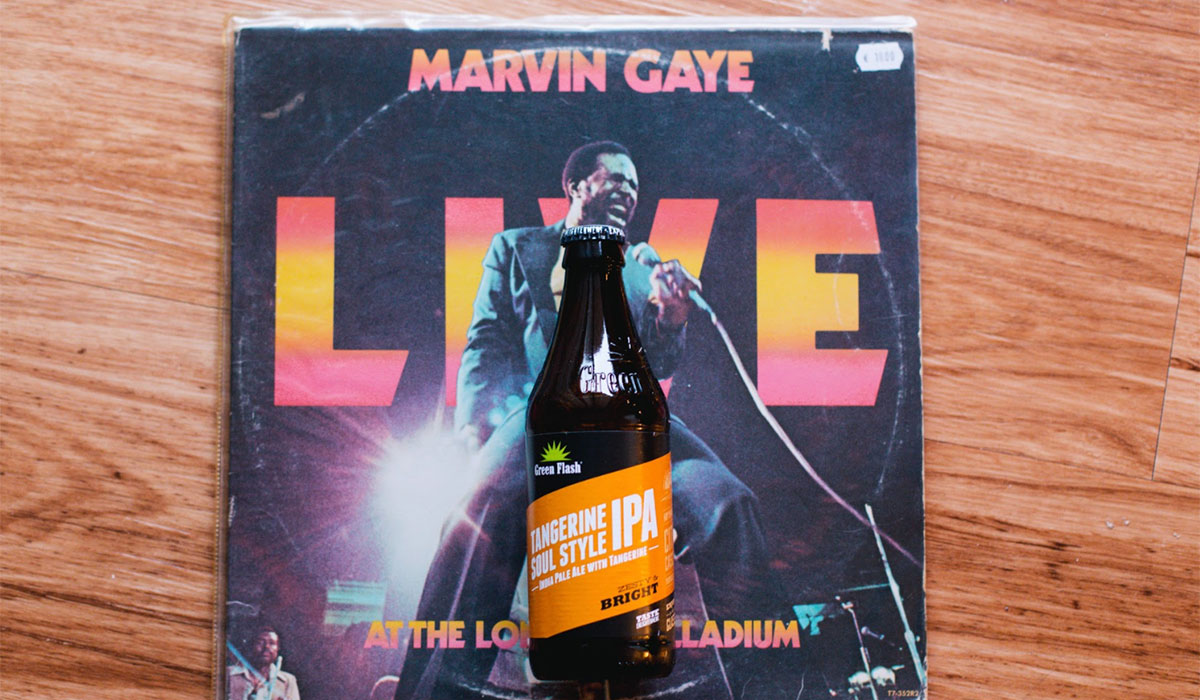 Craft Beer and Album Cover Art Pairings for Record Store Day
There aren't many duos better than good beer and good music.
In honor of Record Store Day, we're doing what we at The Wayfarer Study do best: pairing beer and music, but this time with an interesting twist. Instead of pairing beer with music and emotions (like CraftBeer.com's Andy Sparhawk does by recalling the music of his angsty teenage days), we are looking at intriguing album cover art.
(MORE: Top 50 U.S. Craft Brewers by Volume)
Here are three classic albums with amazing cover artwork paired with a few of our favorite brews.
Beer + Album Cover Art Pairing 1
Marvin Gaye's "Live at The London Palladium" and Green Flash's Tangerine Soul Style IPA
I'm sure it goes without saying but just a reminder: Marvin Gaye is legendary. His live performances at the London Palladium in 1976 were recorded and released as an album in 1977 and it is amazing. "Distant Lover," "Let's Get It On" and "Got to Give It Up" are just a few of the classics you will find on this album but the true star of this record might just be its cover.
The red, orange and yellowish tones depict Gaye accurately, as a fiery and passionate performer. He stands in the center of the cover demanding the attention just as he does with his live audiences. Based on the name alone, it's only right that this album's art is paired with Green Flash's Tangerine Soul Style IPA. The label's color also matches up well with the tones of the album art.
(MORE: Every Beer Style You Ever Want to Know)
Beer + Album Cover Art Pairing 2
Sly and the Family Stone's "There's A Riot Going On" and Port City Brewing's Tartan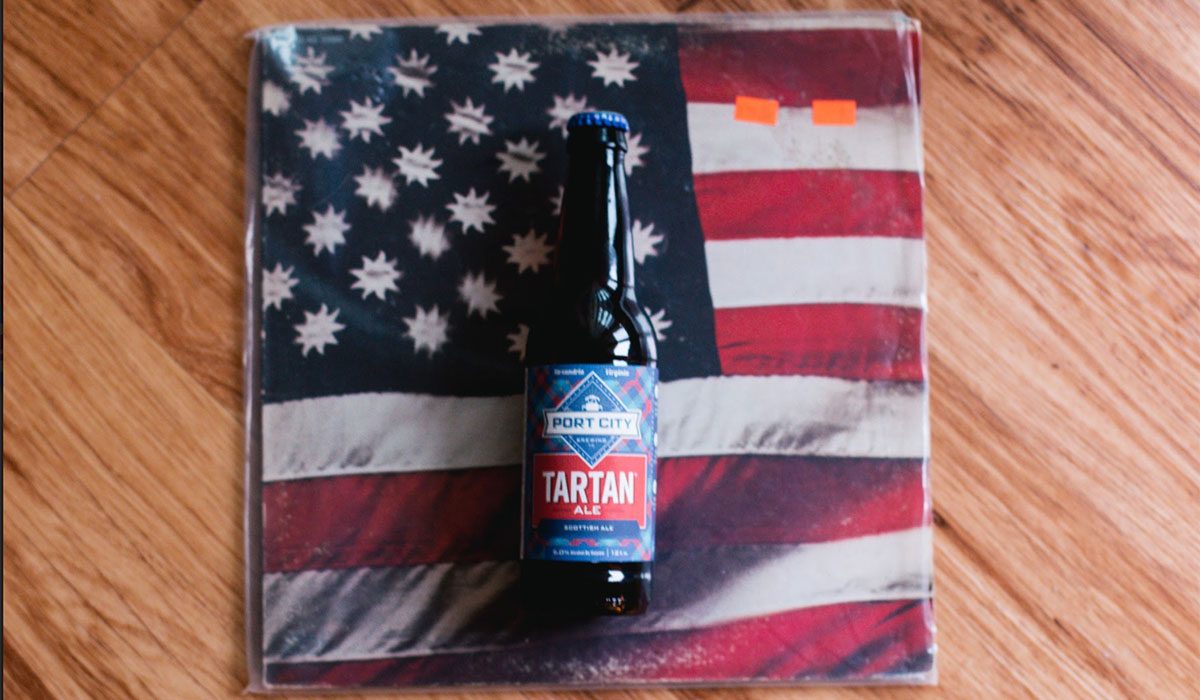 I bought this album in Austin, Texas, after spending several hours scouring the city's vinyl shops looking for Stevie Ray Vaughn records. I came up empty on the Stevie Ray search but managed to score a few others I had been looking for. Sly and the Family Stone's "There's A Riot Going On" is a classic 70s funk record, while most people are familiar with the hit song "Family Affair," "Luv N Haight" is the perfect song for the summer days that are approaching.
The cover is a simple redo of the American flag, replacing the stars with suns. Pairing this album with Port City's Tartan Ale wasn't difficult. The red, white and blue color scheme on the Tartan Ale matches perfectly with "There's A Riot Going On" and is fitting, considering Port City is a brewery 15 minutes outside of the nation's capital.
Beer + Album Cover Art Pairing 3
Mercedita Valdes's "Aché" and Stone Brewing Company Pataskala Red IPA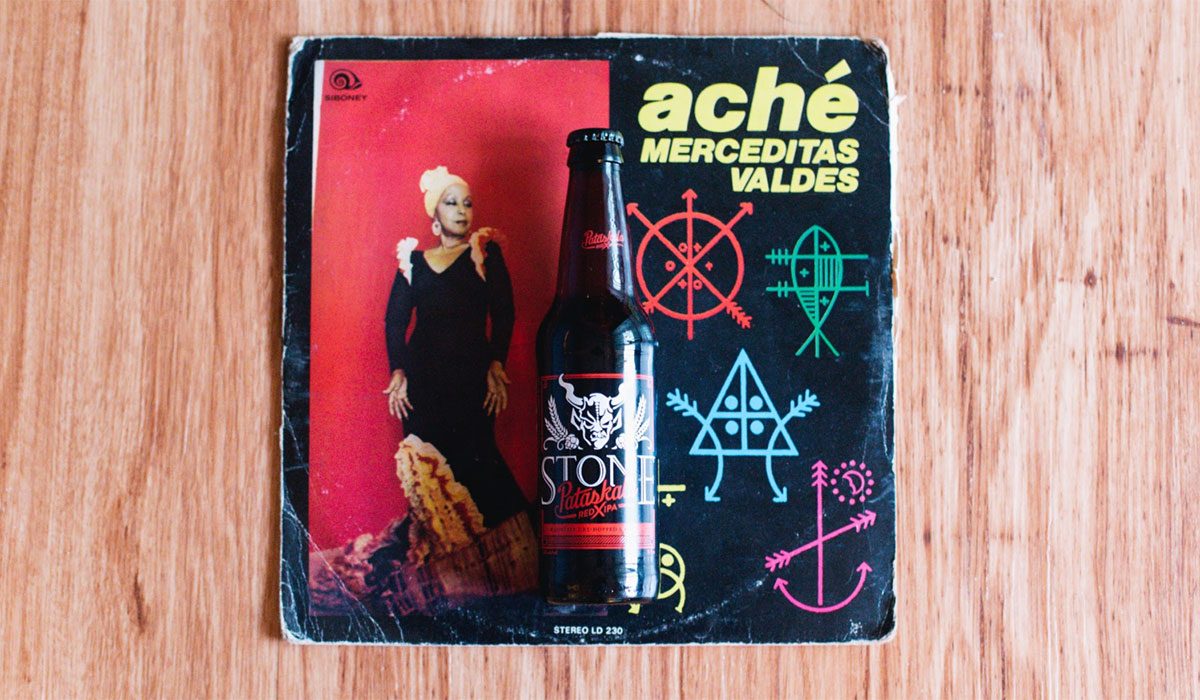 (MORE: New "Help the Pour" Beer Podcast)
This album is a wildcard. I came across this record while traveling in Old Havana, Cuba. I asked the vendor to point me to the records that truly symbolize the Afro-Cuban sound; a genre that originated on the island. He showed me a few artists and referred to Mercedita Valdes as one of the greatest.
I chose "Aché" solely based on the cover art. Valdes stands confidently on the cover donning a black dress and her hair delicately wrapped. She looks iconic and fierce on the cover. The same fierceness appears on Stone Brewing's Pataskala Red IPA. The bottle is bold with red accents almost commanding you to pick it up. According to Stone, "The crimson hue is courtesy of a special German malt variety by BESTMALZ called Red X."
CraftBeer.com is fully dedicated to small and independent U.S. breweries. We are published by the Brewers Association, the not-for-profit trade group dedicated to promoting and protecting America's small and independent craft brewers. Stories and opinions shared on CraftBeer.com do not imply endorsement by or positions taken by the Brewers Association or its members.