While many brewers are eager to serve their newest concoction, a handful are going backward to restore beer recipes lost to time. Small and independent craft breweries team up with historians, archaeologists, microbiologists and museums to bring styles from another era back to life.
Off Color's Take on Ancient Beer Styles
In Chicago, you may get to try what they drank in ancient civilizations in Peru and China. Off Color Brewing has worked with the Field Museum of Natural History to recreate beers from the Wari Empire, which occupied much of Peru from the seventh to 11th centuries A.D.; and also beer from the Shang and Zhoe dynasties that thrived in China thousands of years ago.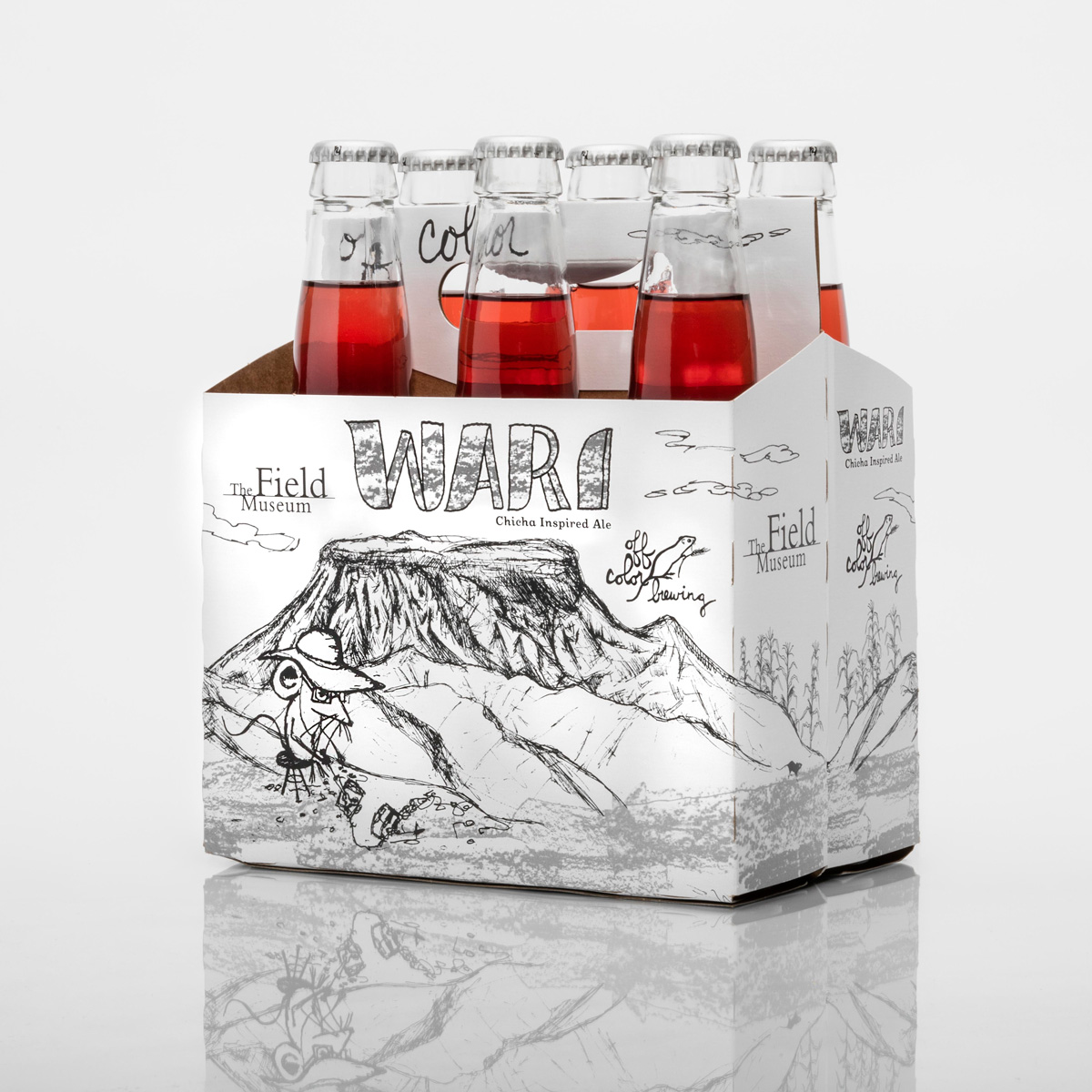 In Peru, Field Museum researchers discovered a brewery that seems to have been destroyed around 1100 A.D. They analyzed residues found in drinking vessels and discovered that forerunners of brewers making fruit beer today used Peruvian peppercorn (molle berries) in their beer. Archaeologists found the seeds at the site. So the museum teamed up with Off Color to recreate the chicha de molle inhabitants brewed and drank more than a thousand years ago. They came up with Wari, a purple beverage with a 3.8% ABV.
(READ: Beer Styles for Beginners)
While the Wari themselves probably didn't drink out of clear glass, it gets served that way today so imbibers can see the unique color. "It is like nothing else, evocative of a sour with a balsamic vinegary tart, refreshing taste, a good summer beer," says Megan Williams, museum director of business enterprise.
Off Color didn't follow the production method to the letter, though. "Traditionally, chicha fermentation happens by people chewing on corn and spitting it into a vessel. We didn't do that," explains Ben Ustick, Off Color social media manager.
They named the Chinese beer QingMing after a traditional Chinese holiday to honor ancestors. Unlike the Wari exhibit that focused on a single site, the China project sought to amalgamate what it found in various places. Brewers combined honey, dates, peaches, jasmine, plums and rice. "Rice adds fermentable sugar to alcohol," Ustick explains, creating beer "that drinks like saison."
But Off Color found it couldn't use all the traditional ingredients. The Chinese used hemp as a filter and osmanthus flower, which adds apricot-like flavor. But they're not legal to use in beer in the U.S. without going through a tedious approval process. "We had to think on our feet," Ustick recalls. "We used peaches instead of apricot; alfalfa instead of hemp."
You can find the beers off and on at the museum restaurant and brewery — whenever it fits production schedules.
(LEARN: 75+ Craft Beer Styles)
Dovetail Brewing Uses Equipment from Another Era
Another Chicago brewery takes a different approach to recreate the grandparents of styles most Americans are more familiar with: European beers. Dovetail Brewery tries to use equipment from another era to make the brewing process as authentic as possible. Chicago has "always been a transportation hub with access to goods from all around the world. A big part of what inspired Chicago brewers was being able to have access to great classic beers of the world," explains Hagen Dost, co-owner of Dovetail Brewery.
"We feel that yeasts are like people. They like sugar." Hagen Dost, Dovetail Brewery
While in Europe, Dost and his partner visited small breweries and discovered they still used traditional methods. So they adopted decoction mashing for lagers, which involves removing a third of the mash to a gas fire, where they boil it and return it to the rest of the mash. "The different temperature affects the flavor, aroma, clarity, color, mouthfeel and body. We find we get a more flavorful, richer beer out of that," Dost explains.
They brew in "a 113-year-old copper kettle we found on a barn floor in Germany," Dost says. "We found somebody who can weld copper on a large scale, a very rare skill … Our primary fermenters have no tops on them … We chose that method because we have a philosophy about yeast. We feel that yeasts are like people. They like sugar; they like to reproduce and they don't like stress…because yeast's only job is to take in sugar and create alcohol and flavors … If yeast is in a covered vessel, even if vented, it still creates pressure on the yeast, which will affect how it performs.
"As far as the drinker is concerned, it shouldn't matter how we make the beer. What really matters is: 'Is the beer delicious?' That's why we use these methods; we feel they make delicious beer," Dost says.
(VISIT: Find a U.S. Brewery)
Portner Sisters Restore Old Family Beer Recipes
Meanwhile, in Virginia, you can try beers made by the biggest 19th century brewer of the region, Robert Portner, whose great-great-granddaughters, Catherine and Margaret Portner operate the Portner Brewhouse in Alexandria, dedicated to restoring family traditions. While they serve beer and food in the same town their ancestor brewed in, it hasn't been a continually-run family operation: prohibition forced closure of the original Portner Brewing Co.
(READ: Coolships in American Brewing)
The sisters offer their great-great grandfather's pilsner, porter, cream ale and lager across town from the original brewery. They did their best to recreate them based on their grandfather's extensive memoirs, ads and other historic documents. They came up with, "The best representatives of what those beers likely were 150 years ago," Catherine Portner explains. To protect trade secrets, brewers didn't write down recipes. "It was not something people wanted to share. It's unlikely there's a historic recipe that exists."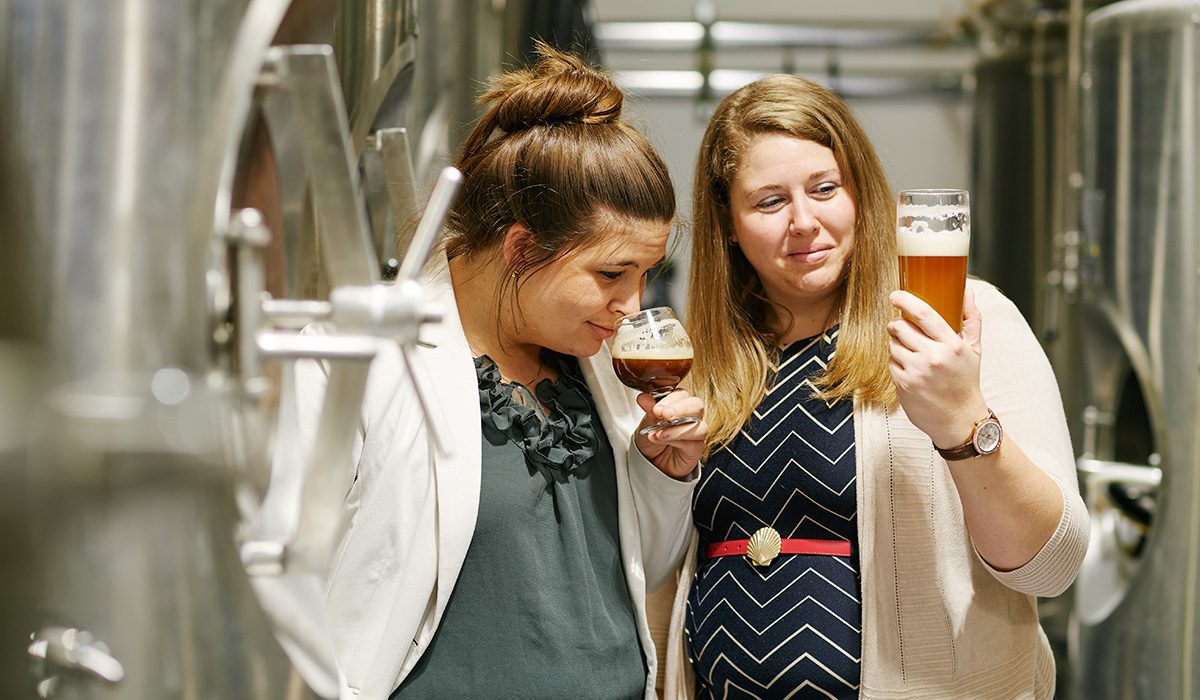 Today, if you visit the brewhouse, you can enjoy the classic beers not only as a beverage but in a way you probably wouldn't have thought of if you lived in the 19th century. The restaurant includes the Portner Porter in its home-made barbecue and chocolate fudge sauces.
Before starting the brewery, Robert "became one of Alexandria's most popular figures through a combination of political acumen, philanthropy, public service, personality, and what we might today call 'networking,'" according to Robert Portner & His Brewing Company, a history written during an archaeological dig of the original brewery site.
Small Breweries Collaborate with Historians at 'Lost Lagers'
Beer historians and Lost Lagers consultants Peter Jones and Michael Stein work with local brewers to recreate American beers of yesteryear. A recent project involves working with Pen Druid Brewing. While Alexandria features a sister act, three Carney brothers of Sperryville, Virginia, operate this one. Out in rural Rappahannock County, the brothers grow their own hops to their own specs.
This winter, they are offering 7.3% ABV Colonial Panic, an aged porter based on an 18th century Virginia recipe Stein and Jones recreated. Pen Druid makes it with local malt, wheat, sorghum molasses and homemade yeast culture. You can try it at the Pen Druid taproom. The brewers hope to bottle it in March, pending label approval, a step colonial brewers didn't have to go through.
The brothers acknowledge that one of their efforts failed. They tried to emulate a historic cream ale. "We decided not to use it. It tasted too much like corn," Jennings Carney explains. The brothers grew their own barley but as brother Van Carney explains, "Nobody knows what cream ale tasted like 100 years ago. You can look at ingredients and recreate recipes but you cannot recreate yeast."
(READ: Gruit Ale: Beer Before Hops)
You can try an old Czech Tmavy' — Tmavy' means "dark" in Czech — at Lost Rhino Retreat in Ashburn, Virginia. Lost Lagers teamed up with Lost Rhino to create the lost 6.2% ABV dark Czech lager. The beer cycles on and off Lost Rhino's production schedule and is cycling back on, explains Lost Rhino President Dave Hoffman. The style, hard to find in the U.S., requires Czech ingredients.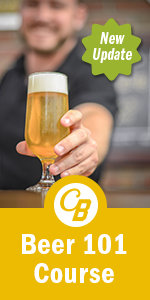 "People often call it Czech porter and that's easy enough to see why just by looking at it. Though unlike most American porters, it is bottom fermented, preferably with a Czech strain of yeast," Stein explains. "The rumor was that the beer is a 200-year-old recipe …. essentially a beer that predates lager in the U.S … but a time when we know some breweries in Europe had begun digging cellars to keep kegs cold."
Jasper Akerboom, the microbiologist who first mixed it for Lost Rhino, recommends letting it sit a few minutes rather than imbibing it ice cold. He says it pairs well with strong foods like pretzels with mustard, rye bread, onions and cheese.
(READ: Smoke Beers to Light Your Fire)
Another Lost Lagers project involved working with Union Craft Brewing of Baltimore to recreate an 1895 Barleyweiss, a 2.7% ABV Berliner Weiss brewed at Frank Sandkuler Brewery, which operated in Baltimore from 1886 to 1895. Stein approached Union Craft "as we make compatible styles," explains Kevin Blodger, Union Craft director of brewing operations. "It was very well received. The brewer's descendants tried the beer." Union Craft did it as a one-off for a craft brewers conference. It's got a busy production schedule but won't rule out doing it again, Blodger says.
Stein got the idea from a book called "Brewing in Maryland: From Colonial Times to the Present" by William Kelley. "We kept the beer historically accurate in regards to alcohol and it was under 3% ABV, probably part of the reason it sold so well in Baltimore and DC as it was a sweltering spring," Stein wrote in an email.
So as a beer history buff, you can find more than one way to work backwards and recreate a long lost beer recipe: go on an archaeological dig in China or South America; head over to Old Europe to find equipment or ingredients from another time, figure out puzzles from studying old texts, or even rummage through your great-grandparents' attic.
CraftBeer.com is fully dedicated to small and independent U.S. breweries. We are published by the Brewers Association, the not-for-profit trade group dedicated to promoting and protecting America's small and independent craft brewers. Stories and opinions shared on CraftBeer.com do not imply endorsement by or positions taken by the Brewers Association or its members.