We often think of entrepreneurs as risk-takers. In reality, the ones who play it safe by keeping their day jobs have a better chance of succeeding in the long run, according to a pair of researchers who tracked entrepreneurs for more than a decade. Their study found that fledgling business owners who kept their day jobs were 33 percent less likely to fail compared to the people who quit their jobs while trying to start a new business.
Brewery owners are entrepreneurs in every sense. They are changing the world one beer and one community at a time with their dedication to an industry that values collaboration over competition.
"We're a new kind of capitalism with a different perspective on the end game," Charlie Papazian, founder of the Association of Brewers and past president of the Brewers Association (publishers of CraftBeer.com), told Entrepreneur.com. "We've found a way to be in business and enjoy it. A lot of people are flabbergasted by the camaraderie, the sharing among competitors."
(More: Jobs, Stable Growth Headline 2018 Craft Beer Growth Report)
Working two jobs may sound like a drag (even if one is a craft beer job) — but when we talked to brewers who have kept their day jobs, we found they have a refreshing point-of-view on work, life, and the tightrope topic of work-life-balance.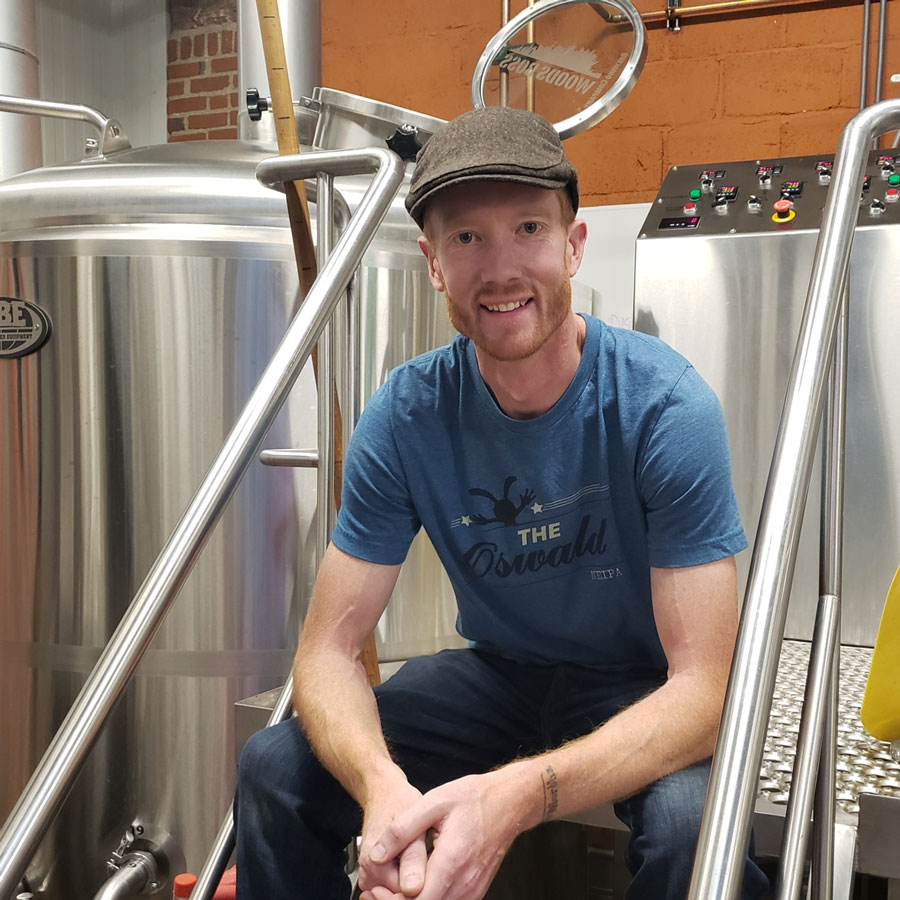 Day Job: IT Specialist
Chad Moore, along with business partner Jordan Fink, opened Denver's Woods Boss in 2017. They accomplished a majority of their planning while both of them were traveling separately in different countries.
Chad works about 30 hours per week as the brewery's business operations guru, while still holding down a 40-hour-plus work week as a business operations manager in the IT field. Asking him why he chose to open a brewery and still work another job, he tells us, "It was decided from the beginning that I would not take any payment from the brewery in the start-up phase so we could put as much money back into the brewery as possible. It just seemed like the right thing to do."
He does dream of the day when he can support himself, his wife, and his dog, from the sole income of the brewery.
On work-life balance, Chad says: "I can't help but to laugh at this one because it is a never-ending battle in my life." He is learning to trust the systems at the brewery. He also says having a supportive wife is key.
---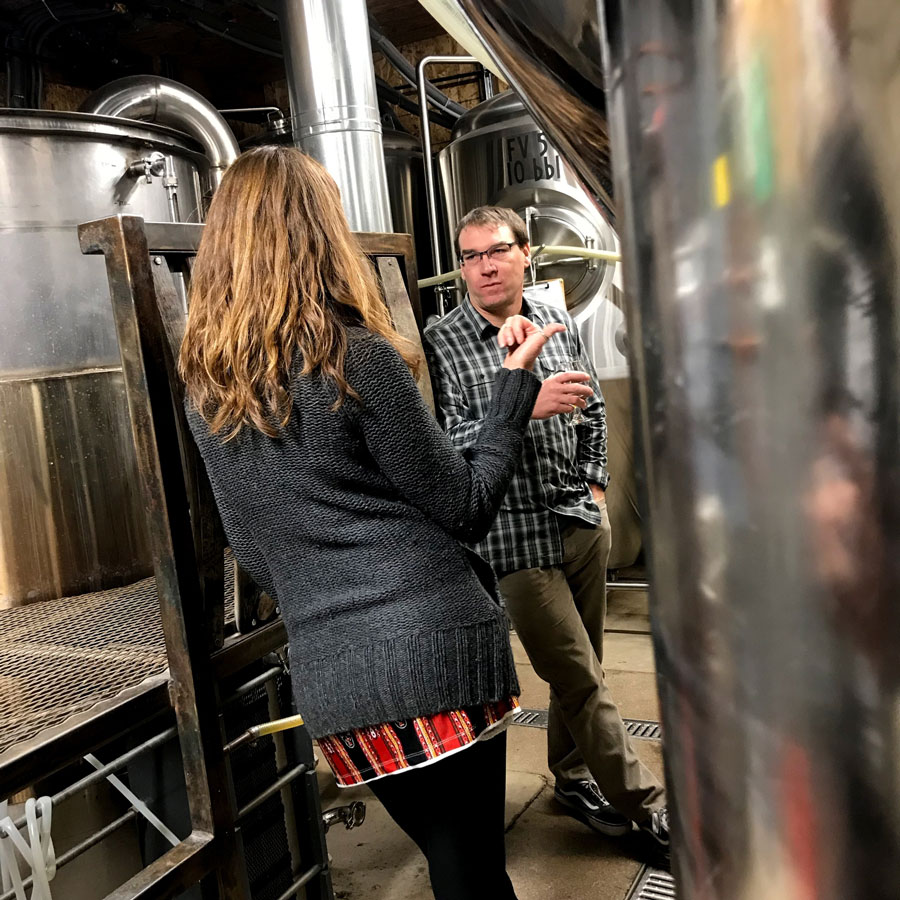 Day Jobs: High School Teacher, Excavating Business Manager, Farmer
Colorado's Soul Squared originated on a family farm in 2015 where Jay Shambo and his business partners Aaron and Mary Gray began one of the first Community Supported Agricultural programs with craft beer.
All three continue to work day jobs. Aaron runs an excavating business. Mary helps with the brewery's books and both work to keep up the family farm. Jay teaches high school literature. He was quick to mention how his students inspire him: "I'm supposed to be the expert. I'm not, but let's go figure it out. But that's the same thing in the craft beer industry. You use your resources to learn. Teaching is the same way, you can't just follow a formula."
Jay and his family love to go skiing, and the ability to create time for those moments is what keeps his life balanced. When asked about running the brewery full-time and no longer teaching, Jay laughed. It seems he has created the space to love both.
(More: Brewer Honors Grandfather's Legacy as WWII Navajo Code Talker)
---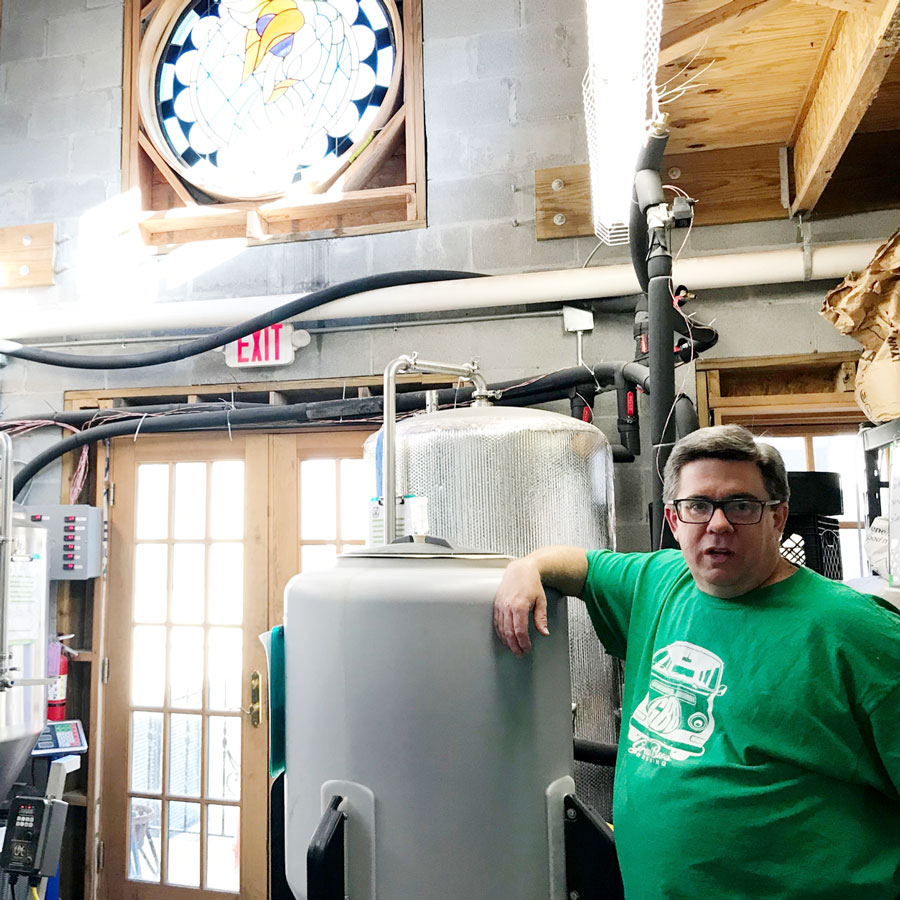 Day Jobs: Pricing Analyst, IT Specialist
"Don't do it. It'll ruin the hobby. You won't ever be able to drink beer." Jason Sledd did not follow this advice from friend and fellow brewer, Dan Perry, co-owner at Straight to Ale Brewing in Huntsville, Alabama. After meeting business partner Carey Huff through a homebrew club, the two opened Green Bus in 2016. By keeping the brewery small, Jason still enjoys making and drinking beer.
Carey and Jason both work full-time jobs outside of the brewery. While much of Carey's day job as an IT guy can be done on a computer at the brewery, Jason goes to work every day as a pricing analyst with a defense contractor, and then gets to brew at night. Thinking about brewing full time and quitting his day job is a bit daunting. He likes where he is now.
"Not having to do it to survive but being lucky enough to have something that pays the bills and allows creativity …" Jason says. "I don't feel like I have to do this."
Now that's balance.
---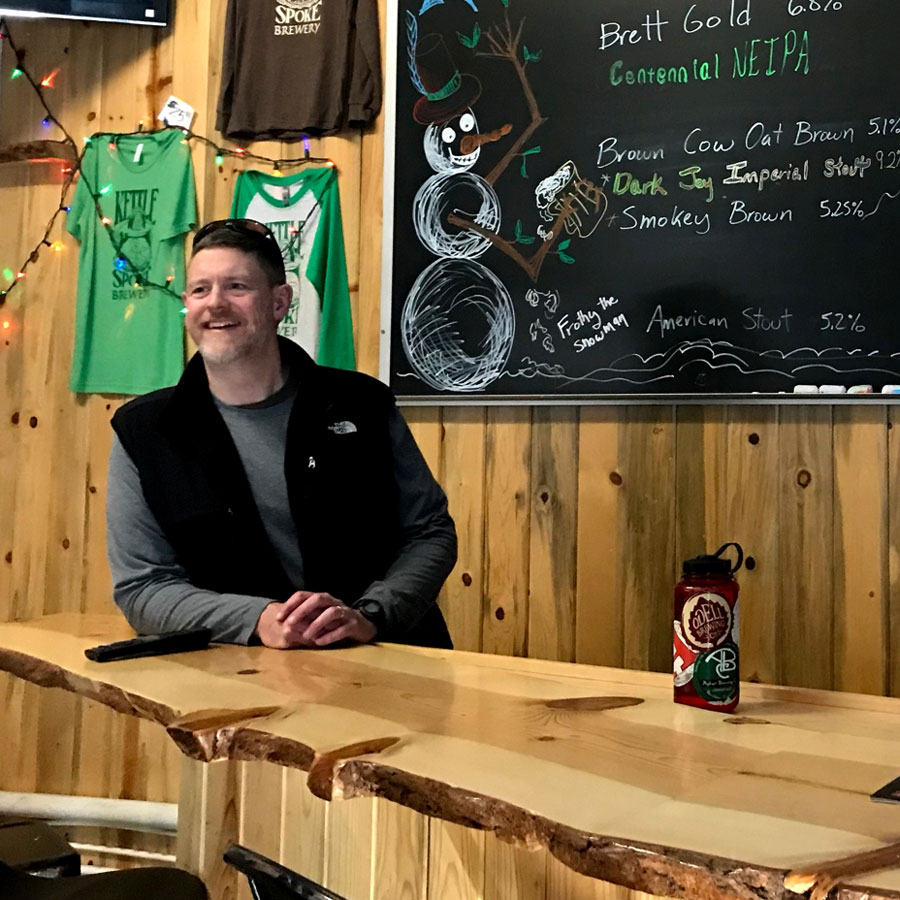 Day Job: Geologist
Both Patrick Mulcahy and his business partner Paul Sink had been homebrewing for around 15 years when they met through Boulder entrepreneurs. They eventually rented a space together and Kettle & Spoke Brewery opened in Boulder in December 2016.
Patrick continues to work a 40 hour work week as a senior geologist–more out of necessity than passion. His future plans include transitioning from a geologist to solely operating the brewery, offering environmental consulting services on the side.
When it comes to work-life balance, Patrick's immediate response is: "Family is first." With three daughters under four, and a wife who constantly supports his business goals, this is a must. "Keep yourself in check. Don't get too wrapped up into it and stressed out. It takes devotion and grit."
---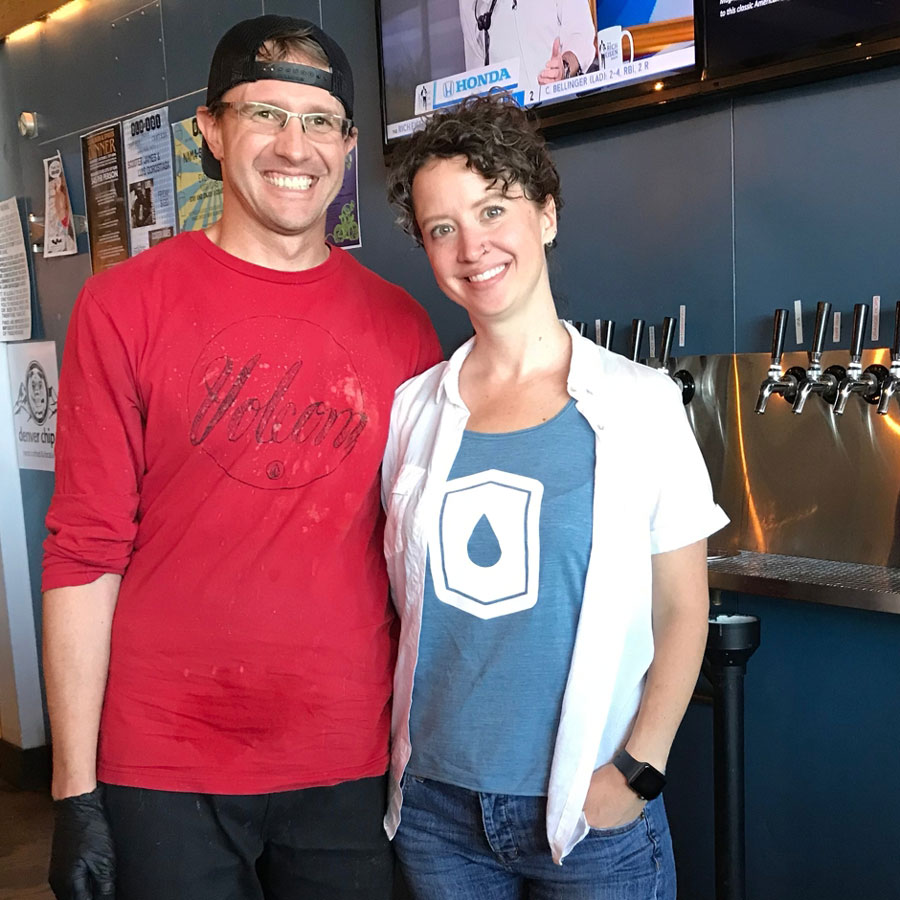 Day Job: Financial Analyst
When one door closes, another opens. That is what happened this past spring for Karla Zahrte and her husband, Brett, when a brewery in their  neighborhood in Lakewood, Colorado, went up for sale, making the decision to open Old 121 an easy one since Brett had been in the brewing industry for years prior, originally starting in packaging and manufacturing with Coors. The two decided that Brett would work full time both as a brewer and owner, and Karla would keep her day job as a financial analyst.
She would take on additional business and financial duties at the brewery along with some taproom hours for an additional 15-ish hours per week. Along with a new brewery, they also have a one-year-old child. Parenting both definitely has its challenges.
Having a passion for the brewing industry and the financial world, Karla would like to eventually be working equally at both positions. "They offer different professional and personal rewards that are valuable to me," she says.
She recognizes that both the brewery and her family are a team effort and graciously asks for and accepts help: "Being honest about stress and asking for help in prioritizing takes the whole world off of the shoulders of one person," she explains. "Having a day job isn't so bad when you get to help create beer after hours. Your daytime co-workers will always think you've got the coolest job.'"
---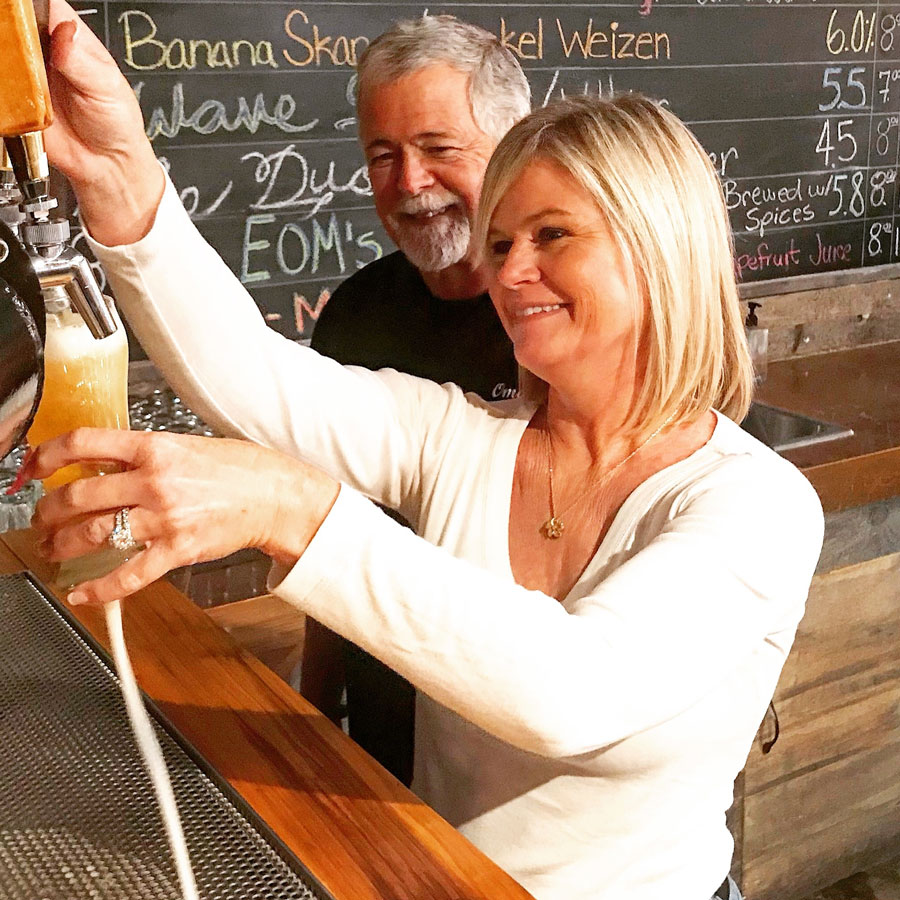 Day Job: Dentist
Robert (aka Doc) and Stephanie Lee wanted to leave a legacy for their family and their small-town community and decided a brewery on their farm was the way to start.
With an original plan of opening a winery (and future plans to still do so), Doc came to the realization that it took a lot less time to brew beer than have viable grapes. "It's gonna take seven to 10 years before the grapes mature, and I think it only takes two weeks to make a beer." Those were the deciding words that got Omaha Brewing off the ground.
While Stephanie works full-time at the brewery, Doc is a dentist.
"That's how we built this brewery. One tooth at a time," Doc says, laughing.
---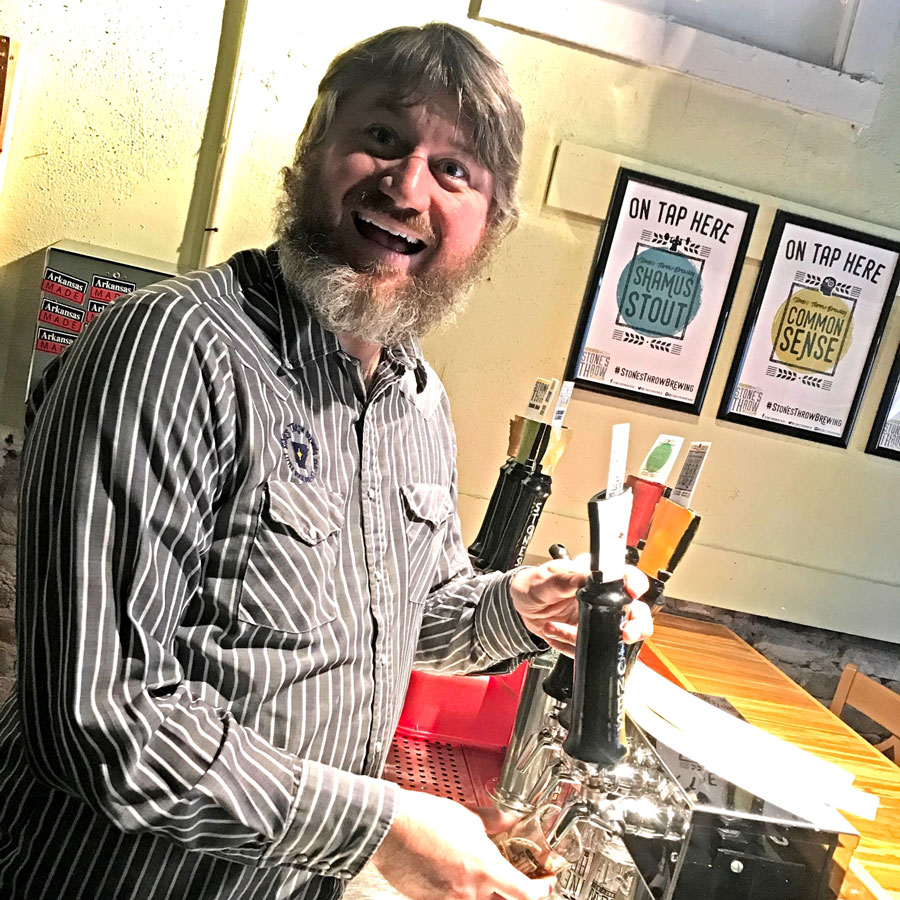 Day Jobs: Architect, Court Investigator
"You don't open up a brewery to make beer. You can do that at home. You open up a brewery to sell beer." Ian Beard and his three business partners, Theron Cash, Brad McLaurin and Shawn Tobin, came together to open a brewery to make and sell hand-crafted, creative beer.
When Stone's Throw opened in Little Rock, Arkansas, in 2011, all four partners were also working day jobs. As of 2014, Theron, a former airline pilot, and Ian, a former museum employee, now only work at the brewery. Currently, Brad keeps his day job as an architect and Shawn as an investigator for the federal court system. Asking Theron, also the brewer, if he misses his day job as a pilot, he says, "Not one day!"
Balance for them is community. They agree that brewing and owning a brewery is a lot of work, but as Ian states, "This is where (our customers) touch the outside world. We've developed a family."
(Related: Form & Function: Brewery Visits with an Architect)
---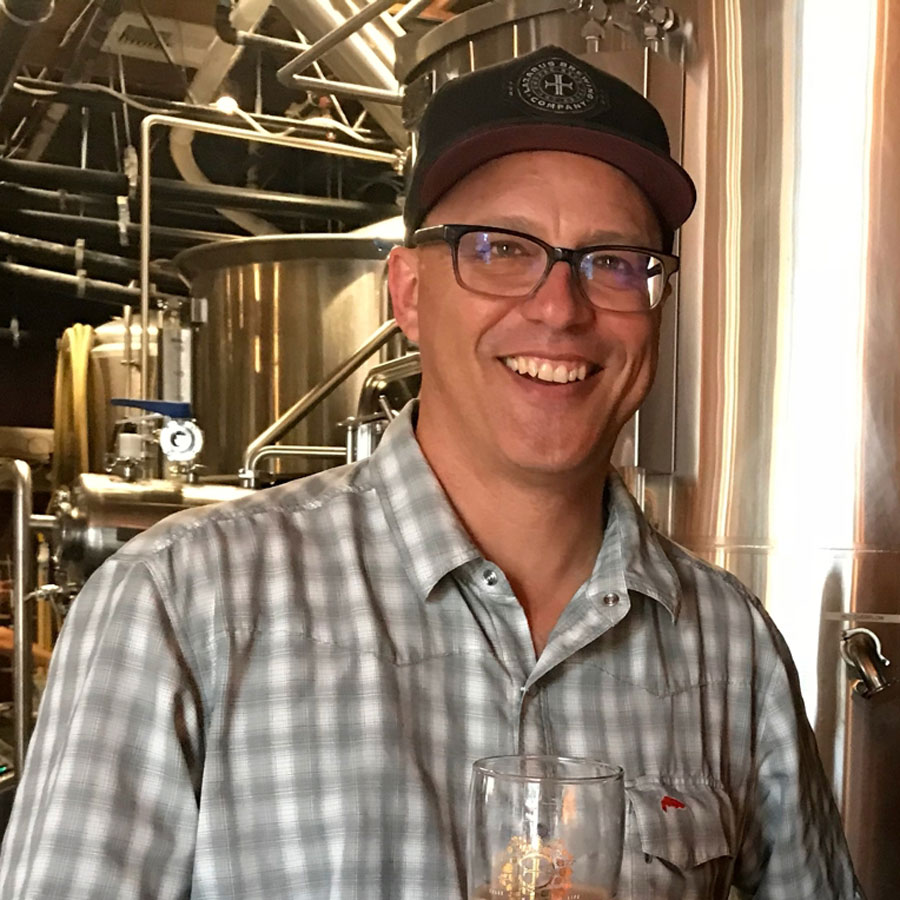 Day Job: Pastor
Christian Cryder, current owner of Lazarus Brewing Co. in Austin, Texas, was involved in the nonprofit world prior to brewing. Nonprofits often need fundraisers. His was no different. Teaming up with Big Sky Brewing Company in Missoula, Montana, both a beer and revelation was made. Because of this community and collaboration to help others through craft beer, a brewery was born. And faith restored.
"If the brewery doesn't go well, we can pray. If the church doesn't go well, we can drink," he says. Christian fell in love with the community that surrounds beer. Not wanting to stop being a pastor, he is now both a brewery owner and runs a small church out of his home.
He sees the value in both communities and embraces his roles of family and community member as well as brewery owner and pastor. He reminds us that some of history's most revered brewers were people of faith: "There wouldn't be a craft beer revolution in America today if there hadn't been a thousand years of monks brewing beer."
Christian sees beer as a way of bringing people together. He sees church in the same light.
---
Finding Balance
These brewing entrepreneurs who keep their day jobs remind me of what Shane Dillon, author and travel, said on the Zero to Travel podcast: "By doing different things in your life, you're making your life longer. If you work the same job for 40 years and every week looks more or less the same, have you lived 40 years or did you just live the one week?"
Working two jobs still may not sound like something you want to pursue, but the brewers who pull double shifts tell me that having both in their lives, along with family support, often leads them to the balance many people want to find.
CraftBeer.com is fully dedicated to small and independent U.S. breweries. We are published by the Brewers Association, the not-for-profit trade group dedicated to promoting and protecting America's small and independent craft brewers. Stories and opinions shared on CraftBeer.com do not imply endorsement by or positions taken by the Brewers Association or its members.