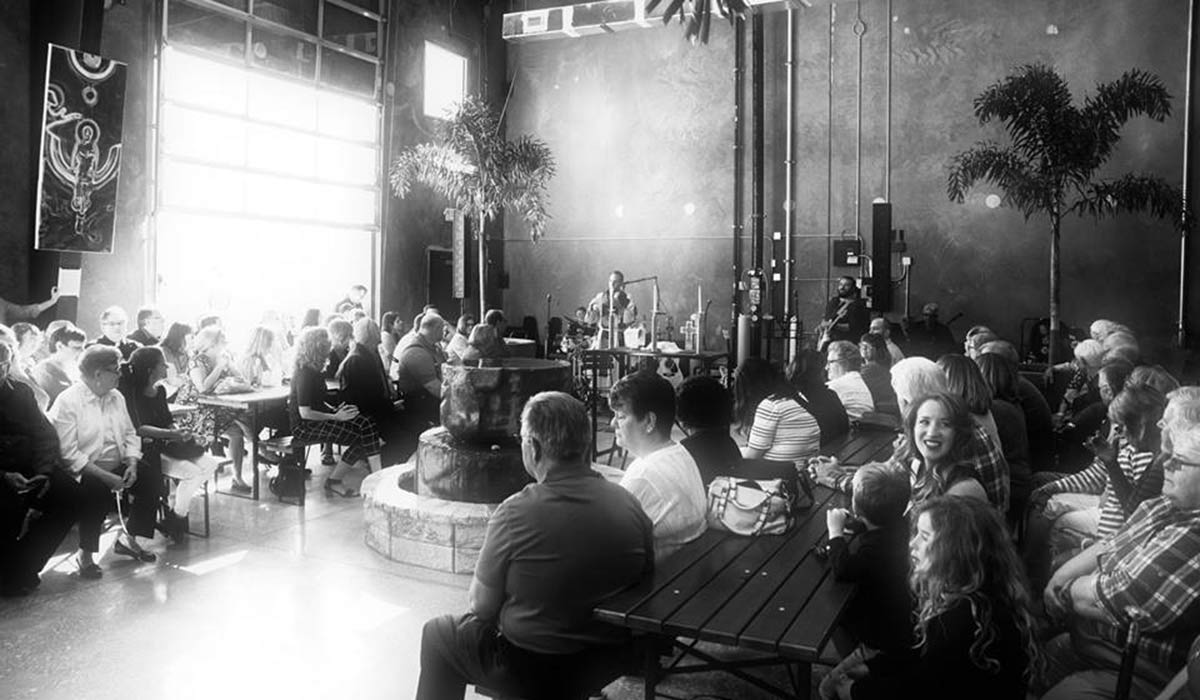 Connecting Communities Through Churches and Craft Breweries
My mother is a United Methodist pastor. She and my father raised my brother and me in a United Methodist Church community in Annandale, Virginia. While both my parents enjoy exploring craft breweries on their days off together, there are members of our church — and other churches — who don't drink. Our communion was served on the first Sunday of every month and the blood of Christ wasn't wine, but rather, Welch's Grape Juice (a beverage rooted  in Methodist history).
When I heard that churches have started having young adult meetings and bible studies in breweries and brewpubs, I was disappointed that I had missed out on beer accented bible studies (coffee and tea just don't measure up). I was also intrigued; considering the varied relationships different Christian denominations have with alcohol, what has inspired churches to embrace craft breweries?
Brief History of Christianity and Alcohol
The Christian church – considers alcohol a gift from God. However, over-consumption is a sin.
Throughout the Middle Ages, alcohol production skyrocketed. Most water wasn't safe to consume, so monks began production to provide a consistently safe product, as well as raise funds for the church and feed the poor.
(Photos: 6 Churches Turned Craft Breweries)
Fast forward a few centuries and John Wesley, founder of the Methodist church, preached against alcohol and its consumption. The Methodist Church embraced Wesley's ideals and became a major part of the temperance movement in the U.S. To this day, several Christian denominations discourage the consumption of alcohol.
Breweries Born from Pastors
Craft breweries founded by pastors are sprinkled across the U.S., including Georgia's Reformation Brewery, Ohio's Black Cloister Brewing, Rusty Bull in South Carolina, and more. Josh Chapman, co-founder and head brewer of Black Narrows Brewing Company in Chincoteague, Virginia, was a former pastor, turned chef, turned brewer, tells me it is "a very natural thing for those worlds to collide."
He explains that churches and breweries often share values, like supporting community and helping your neighbor. When he built a church community, Chapman says focused on building "a place of inclusivity – and building on the biblical sense of community." Chapman wants Black Narrows Brewery to be a welcoming place to all.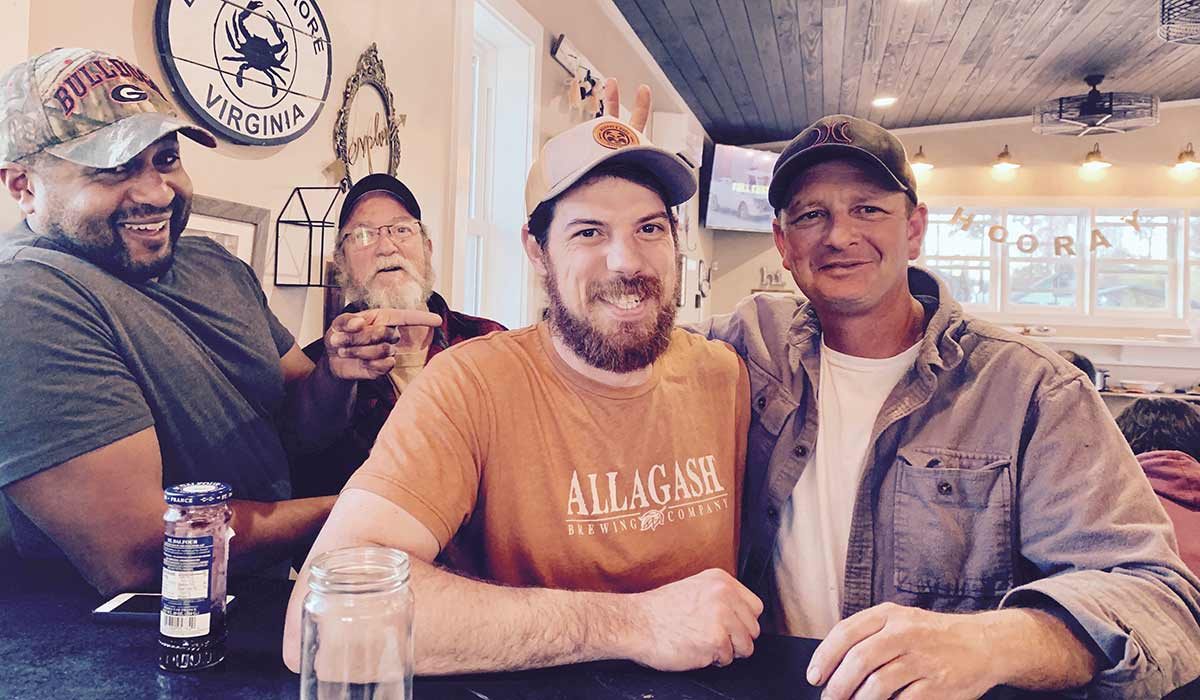 "You don't have to believe before you belong," Chapman explains.
There was a perception that "fancy" craft beer was coming to the island to make some quick cash. But Chapman and his family proved, very quickly, that wasn't their goal. They created a warm space where families of all backgrounds and beliefs would feel at home. They started doing Sunday night potlucks – no sermon – just community and food. They wanted to "think of the whole person, not just the beer."
(More: The Evolving American Brown Ale)
Christian Cryder echoes Chapman. He's the founder of Lazarus Brewing Co. in Austin, Texas, and still an acting pastor with a thriving home church. He explains that a good Christian and a good brewer should be interested in what makes a community flourish. All are welcome at Lazarus, and everyone is treated with dignity and respect, no matter their faith.
"Ninety-five percent of the people that work for me are not Christian," Cryder says. He tells me he cares about how they feel in their work environment. Cryder never hides his faith, but he certainly would never push it on someone.
Cryder explained that if a guest comes in for good beer (or good coffee, or good tacos) and is bombarded with a worship service, they would feel alienated.
"There is value in worshiping in a public space, but don't be intrusive," he says.
Pub Theology
Rev. Matt Benton of Spirit & Life Church in Woodbridge, Virginia, partnered with Rev. Ryan LaRock at Christ Church United Methodist Church in Fairfax, Virginia, to start Pub Theology. It's a series of social gatherings at Water's End Brewery in Lake Ridge, Virginia, for people to talk about their faith. This is hosted every Tuesday at Water's End Brewery in Lake Ridge, Virginia. Each week Pub Theology tackles a different subject.
(Map: Find A Craft Brewery Near You)
The brewery isn't normally open to the public on Tuesdays, which allows the group to have a space that doesn't intrude on some else's brewery experience. The event has grown into a symbiotic relationship because brewery regulars do pop in, happy to have another night at the brewery, providing another way for the Water's End to connect with its local community.
A Brewery and Church Combined
Castle Church Brewing Community in Orlando, Florida, opened in December 2018. The brewery was founded by Aaron and Joelle Schmalzle and Pastor Jared Witt. As Witt explains on the brewery's website, "Castle Church is both a craft brewery and a faith community, and people will decide what part of that vision they want to be a part of."
Aaron Schmalzle says he caught the homebrew bug and would have people over for brew days. These brew days grew and there was a sort of fellowship that organically blossomed.
The founders received a grant from the Florida-Bahamas Synod of the Evangelical Lutheran Church in America, which covered half of the $1.5 million needed in start-up costs; the other half was paid for by fundraising.
Churches are typically tax-exempt/nonprofit, and I was curious as to how the brewery fits into that. Schmalzle says, "The brewery is a C corporation. The 501(c)(3) nonprofit church is a 100 percent shareholder of the subsidiary C Corp." He says it's similar to churches that have nursing homes connected.
As someone connected to both the craft brewing community and a church, I'm fascinated to witness these breweries blending faith and beer. Craft beer and church may not be for everyone, but the breweries I talked to say the values that allow them to co-exist are undeniable. At the end of the day, it's about creating community.
CraftBeer.com is fully dedicated to small and independent U.S. breweries. We are published by the Brewers Association, the not-for-profit trade group dedicated to promoting and protecting America's small and independent craft brewers. Stories and opinions shared on CraftBeer.com do not imply endorsement by or positions taken by the Brewers Association or its members.