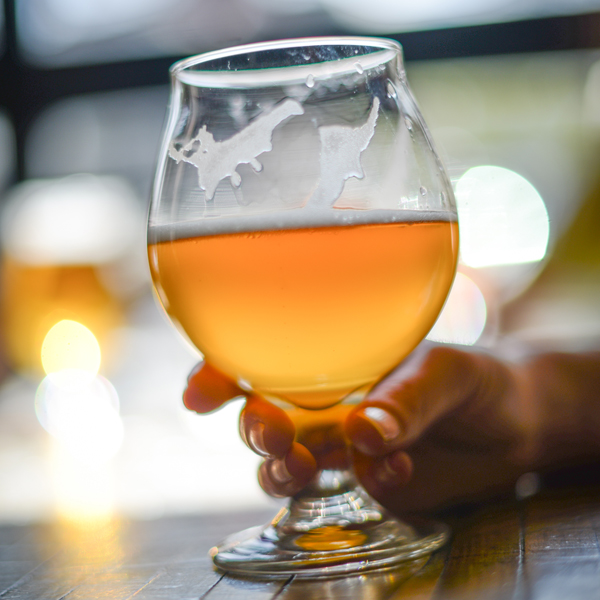 Why I'm Thankful for Craft Beer
Lifting that glass up toward the light, you can see it all: The color, clarity, history, science, chemistry, humanity, culture, craftsmanship – it all comes together in a pint of beer.
We each appreciate beer in different ways, and this season, we wanted to explore the reasons brewery insiders love what they do. It's an experience we all share, and we bet some of the reasons they're thankful for craft beer are on your list, too.
(MORE: 10 Pieces of Taproom Etiquette You Should Know)
Geoff Larson | Co-Founder, Alaskan Brewing Co.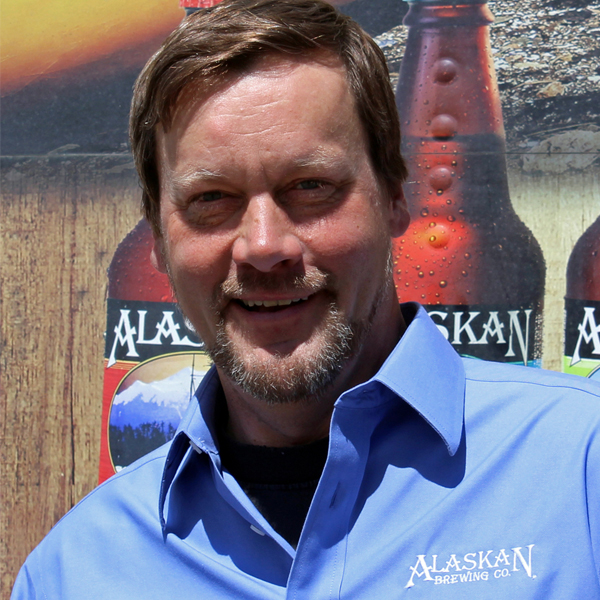 Goeff Larson says he wakes up with a smile on his face because there are so many things he is thankful for. He witnesses the stars in the morning sky, and drives past deer in the wilderness, and looks out of his office window at the bald eagles perched in the trees. He opens the door to the brewery and can feel the passion of the people inside, creating a quality product while being mindful of what is truly important.
Celebrating 30 years, Geoff and Marcy started the Juneau-based brewery in 1986 following the closure of the gold mine where Geoff previously worked. The couple started Alaskan Brewing with gratitude for their location and focused on representing the place with integrity and fun, putting a little bit of Alaska in the bottle. Beers and ingredients are inspired by the landscape, such as a smoked porter and an ale made with Sitka spruce tips.
Geoff recalls the discovery and inquisitiveness of flavors and expressions of beer in the late 1980s, and is grateful to see that continue today.
"It's been an amazing ride," he says. "What we've experienced over the course of the journey – when we started and to what we see today. What a wild ride."
The journey has taught Geoff to be adaptive, nimble and to never forget what is true to himself, as he continues to wake and go to work with a smile on his face.
Drew Brosseau | President and Owner, Mayflower Brewing Co.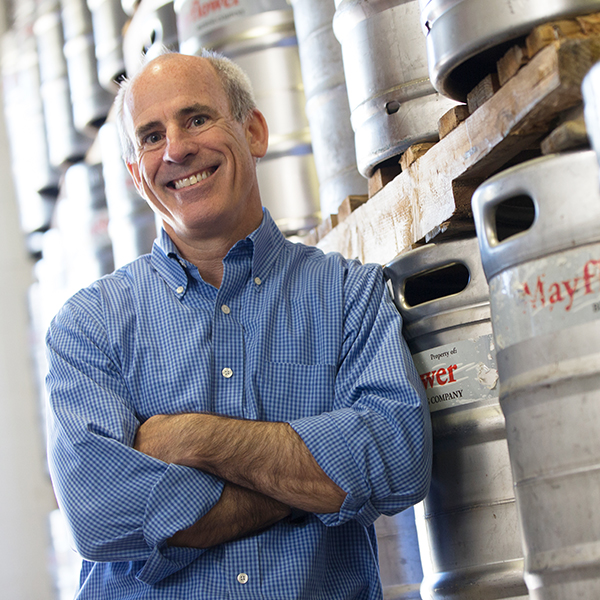 In 1620, the Mayflower landed in Plymouth, Massachusetts, with more than a hundred "saints and strangers" onboard. One of the reasons they stopped? Because they ran out of beer.
"We think of beer differently now than what they thought of beer then," says Drew Brosseau, founder of Mayflower Brewing Co. "It was part of the diet, and even back at home they didn't drink water because it was contaminated."
The "small beer" that was likely on the ship (inexpensive and low in alcohol) was served as a safer alternative to water and offered nutrition in the form of liquid bread.
One of the "strangers" that walked off the Mayflower nearly 400 years ago was John Alden, the beer barrel cooper. He went on to found a town, marry, and father 10 children. One of those is Drew's descendants.
Drew started Mayflower Brewing Co. in 2007 after previously serving with an investment firm for 20 years. Growing up in Sonoma County, he witnessed the opening of America's first modern craft brewery in 1976: New Albion Brewing Co. He dabbled with homebrewing in the 80s, and when he was ready for a change it all came together upon discovering that John Alden was the beer barrel cooper on the Mayflower. It offered an opportunity to celebrate history as the brewery continually harkens back to those original roots in Plymouth.
"It's a big part of what this town is all about, and craft brewing is very much about local," Drew says.
Drew appreciates the creativity in the industry, and how there are really no boundaries when it comes to what you can do with beer. The pilgrims embarked with that sense of possibility as a freedom that we embrace today — even in beer.
Jeremy Danner | Ambassador Brewer, Boulevard Brewing Co.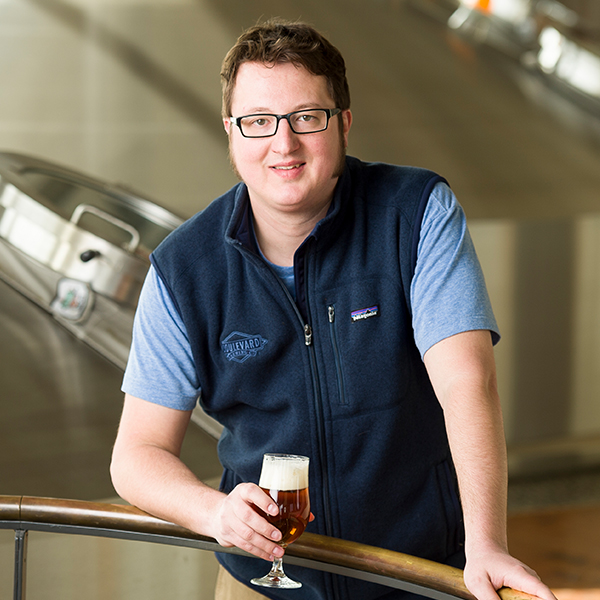 On Jeremy Danner's 21st birthday, he went to a brewpub in Kansas City to celebrate. He arrived at the end of the day, just in time to witness his brewer friend climb out of the tank after cleaning. In that instant, Jeremy realized that people brew beer — not machines — making it a personal experience and product.
"As a society that consumes alcohol for a variety of reasons, going back to the early civilization of beer, it always represented this pause to enjoy and reflect on something that is handmade," he says.
Jeremy went on to work in brewpubs and made his first batch of beer in 2006 at 75th Street Brewery. He began at Boulevard Brewing Co. a few years later, and now serves as ambassador brewer for the company, where he acts as "the handshake between the brewing and marketing departments."
The ambassador appreciates how the industry is filled with awesome people that quickly become insta-friends, and how preferences for certain beers speak to the broader picture of the many perspectives people have in this world.
"Beer embodies all these different sciences coming together to create a simple base beverage," Jeremy explains. "It has such potential to be such a great thing to so many people."
(MORE: 7 Tips for Taking Better Beer Photos)
Veronica Vega | Brewmaster of New Product Development, Deschutes Brewery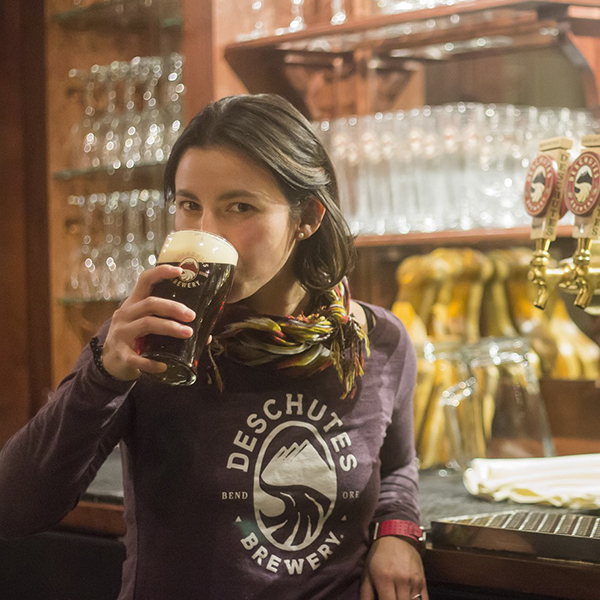 As a child, Veronica Vega remembers driving around her hometown of Santa Paula and recognizing her father's work in the community. She saw the swing sets he built at schools, barbecues he welded for churches and equipment he fixed to keep the agricultural community running. He did it all with a huge amount of kindness and compassion.
"I am heavily influenced by my dad and his example of finding value in your work and allowing your work to be good," Veronica explains. "I think it's really awesome that I have been able to, and that we as a company and community of craft beer, have been able to do that with beer."
Veronica recalls picking up six-packs of Sierra Nevada on her way to camping trips in college and discovering an outdoor lifestyle in Bend, Oregon. She started at the Deschutes Brewery tasting room, and 10 years later serves as a brewmaster.
She is grateful to find such value in her work, which helps create conducive experiences that bring people to beer within such a supportive industry. A dollar of every Deschutes Brewery's beer barrel sold is donated to nonprofits, which also provides tactical support and aligns with the company's core values.
"At the heart of it, I feel that the work we all do does a lot of good for the community, so I find a lot of value in it," says Veronica. "The work we do is part of their lives, and enhances their lives and makes people happy."
Neil Callaghan | El Lector, Cigar City Brewing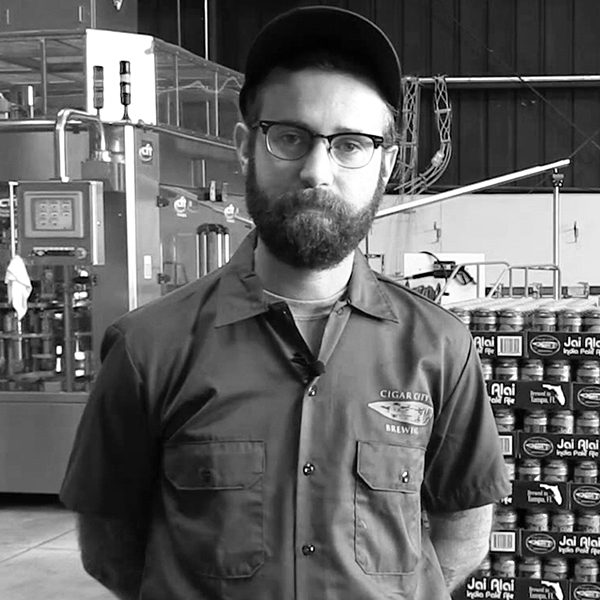 Neil Callaghan is the resident storyteller at Cigar City Brewing in Tampa. As El Lector, meaning 'The Reader" in Spanish, Neil shares the story and world of Cigar City. The title is one used in the late 1800s and early 1900s when someone would read newspapers aloud to the workers in the local cigar factories to entertain and share information. It coincides with the brewery's focus on incorporating local history.
Today, Neil appreciates sharing the stories behind the beers, helping people appreciate the beer and make it more tangible. The story could be the history behind a beer, such as the brewery's best-selling Jai Alai IPA, which recalls a popular game in Florida during the 20th century, or the ingredients that go into making a specific beer.
"A lot of beers, whether it's special ingredients or a name of the beer or the processes we use, has an amazing story behind it," he explains. "At the end of the day, one of my favorite things is telling the story behind the beer."
Something that Neil appreciates about the industry, and is impressed by, is the collaborative nature of craft beer. The free-flowing of information and support breweries provide each other continually expands relationships and knowledge.
He wakes up excited to go to work every day because he knows that he will inevitably discover something new.
"There is so much that goes into beer in the technical end, and in the historical cultural end, there is always something to learn," Neil said. "That excites me, that every day I am going to learn something new."
CraftBeer.com is fully dedicated to small and independent U.S. breweries. We are published by the Brewers Association, the not-for-profit trade group dedicated to promoting and protecting America's small and independent craft brewers. Stories and opinions shared on CraftBeer.com do not imply endorsement by or positions taken by the Brewers Association or its members.