When well-crafted, the first sip of a smoke beer makes you think of meat fresh from the grill or sparks thoughts of a summer campfire. Creating a balanced, drinkable smoke beer is not a simple task. It takes special care to ensure the smokiness doesn't overtake other delicate flavors that need to share the spotlight.
Not all brewers are approaching the creation of a desirable smoked beer in the same way. While some are using traditional methods of incorporating smoked malts that owe their origin to the German Rauchbier, the use of other smoked ingredients and the beer styles being produced are where things get creative and how the tasting notes become pleasantly unexpected.
Why Smoke Beers?
While the current popularity of smoke beers in the US might make it seem like the newest craft beer trend, these beers actually date back much further than familiar non-smoked styles.
Many smoke beers, like the German Rauchbier, use smoked malts to incorporate the desired flavor notes.
(More: American Brewers Fall for Brazil's Spicy Amburana Wood)
"Smoking the malt simply uses the process used for centuries when the hot air from a fire was passed through the malt to dry it," says Bill Cherry, founder and brewmaster at Switchback Brewing Co. in Burlington, Vermont. "It wasn't until indirect heating of the air was invented around 1840 that beers started being unsmoked."
Cherry's Switchback Brewing Co. is on a mission to start a modern revolution with smoke beers.
"The smoke as a component in beer flavor is vastly underrepresented in the beer world," he says. "We mean to show how smoke can contribute complex flavors to beers of all styles."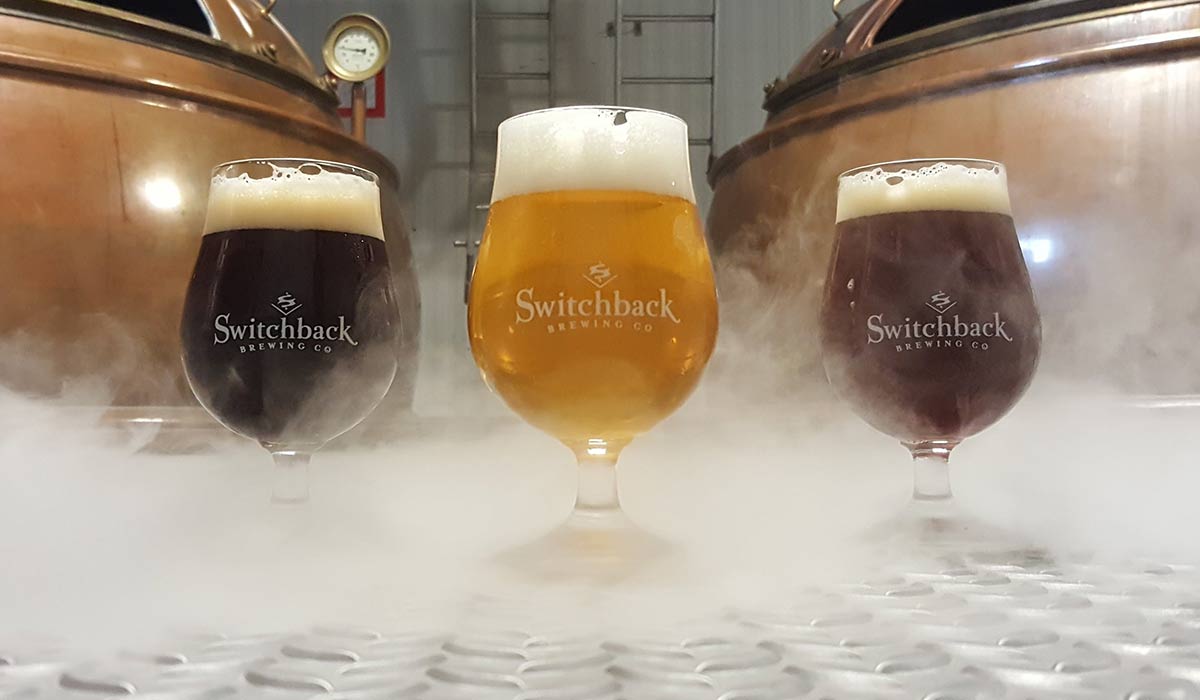 Smoke beers are maintaining their popularity due to the opportunity for experimentation that captures interest from innovative brewers like Cherry and his team, as well as adventurous beer drinkers. Pearl Street Brewery in Wisconsin meets the demand for smoked dark beers with their Smokin' Hemp Porter which they have been brewing for 10 years.
(Related: Simple Beer BBQ Sauce)
"Dark beers fall into the categories of sweet or savory," says Tami Plourde, partner and director of marketing and sales at Pearl Street Brewery. "People like porters and stouts to come at them in layers. The smokiness introduces other flavors into the beer," she says.
By introducing another flavor it seems this smokiness brings dark beers out of a simplified sweet or savory category and creates those layers that beer lovers are seeking.
Cherry and his team at Switchback are introducing beer lovers to different styles of smoke beers. Switchback's smoke styles range from a French-style saison and an IPA to helles and märzen. They host the Flynn on Fire festival to feature the entire series of smoke beers.
"While the brewers of Bamberg, Germany, the worldwide mecca of smoked beer, have maintained wonderful examples of historical styles of smoked beers, we want to apply artisanal craft brewing sensibilities to develop smoked beer beyond historical and bring smoke to the 21st century," Cherry says.
How Do You Brew a Smoke Beer?
The use of smoked malts is the most common way of creating smoke beers and many brewers are obtaining them already smoked and ready for brewing from malt producers.
Beechwood and cherrywood are commonly used for smoking and peat moss can also be used in the process.
While these malts are commonly available, some breweries, including Alaskan Brewing Co., like to take matters into their own hands by smoking the malts themselves. Alaskan has been brewing its Smoked Porter for more than 30 years. The brewery says smoking malt gives brewers more control over the flavors in the final beer.
(More: How Long Is My Crowler Good?)
"The key for us is smoking our own malts. Since 1988 we have used the same re-purposed salmon smoker to smoke a portion of our malts over Alder wood. It's a multi-day process to get the full smoky character we want in our malts. Alder wood is fairly unique as a smoke in the brewing world, but here in Alaska it is the traditional wood used to smoke meats and salmon," says Communications Manager Andy Kline.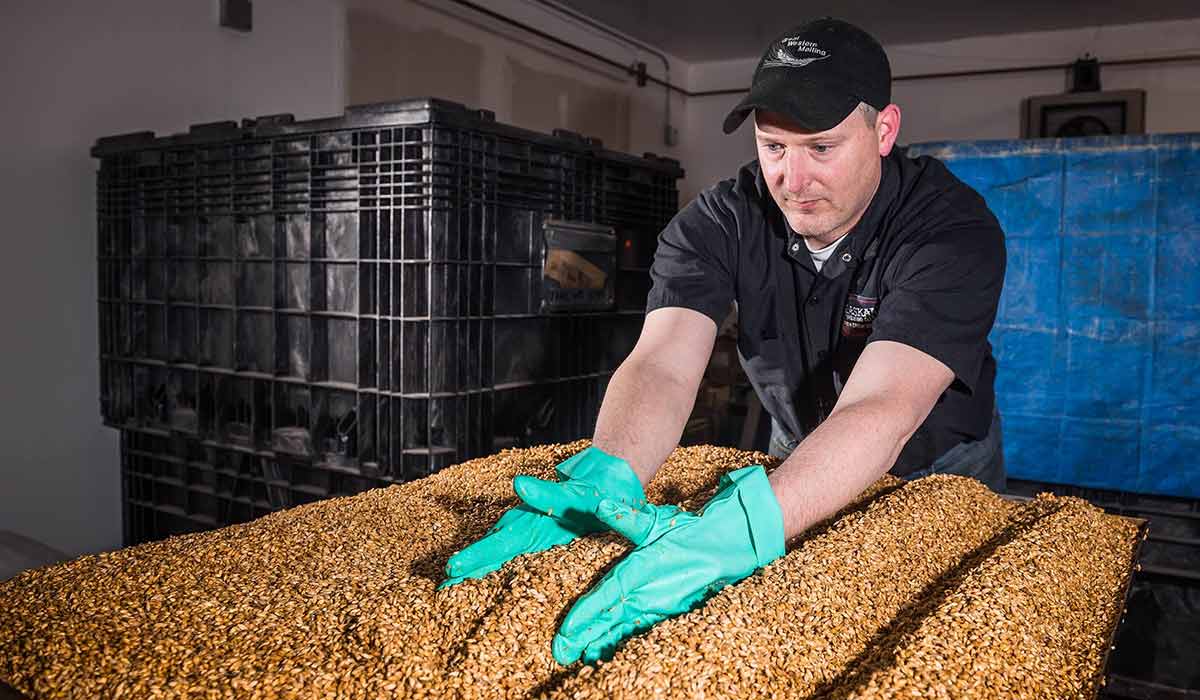 Other breweries are boldly stepping into new territory and learning that there is more than one way to smoke a beer. Short's Brewing Company in Michigan is among the breweries who are smoking hops. Brewers there use hickory and mesquite smoked hops and brown sugar to create My Good Boy Amber Ale.
"We smoke the hops in a smoker, similar to how some chefs smoke vegetables," explains Head Brewer Tony Hansen, "then we add these hops as a dry-hop addition, which imparts a lot of aroma and flavor into the beer."
(Style Spotlight: Smoke Porter)
Short's decided to use smoked hops instead of smoked malts for a couple of reasons.
"First, it sounded fun and cool. Second, most malts are smoked with beechwood or cherry. We wanted the smoke of hickory and mesquite, which we associated more with BBQ," Hansen says.
How to Enjoy a Smoke Beer
There are ways to enhance your sipping experience when drinking smoke beer. Kline suggests serving the beer in a 12-ounce fluted glass that collects the aroma at the top of the glass.
The temperature is also important. It's best not to serve your smoke beer straight from the beer fridge.
"Our Smoked Porter is best served at a cool, but not very cold temperature," Alaskan's Kline says. "Since the beer itself is sweet and fairly big-bodied, the richness of the smoke character mingles with the sweetness and can best be appreciated at a slightly warmer temperature."
(Seek: The Independent Craft Brewer Seal)
Strategic sipping will also help you to identify and judge the delicate flavors carried through smoke beers.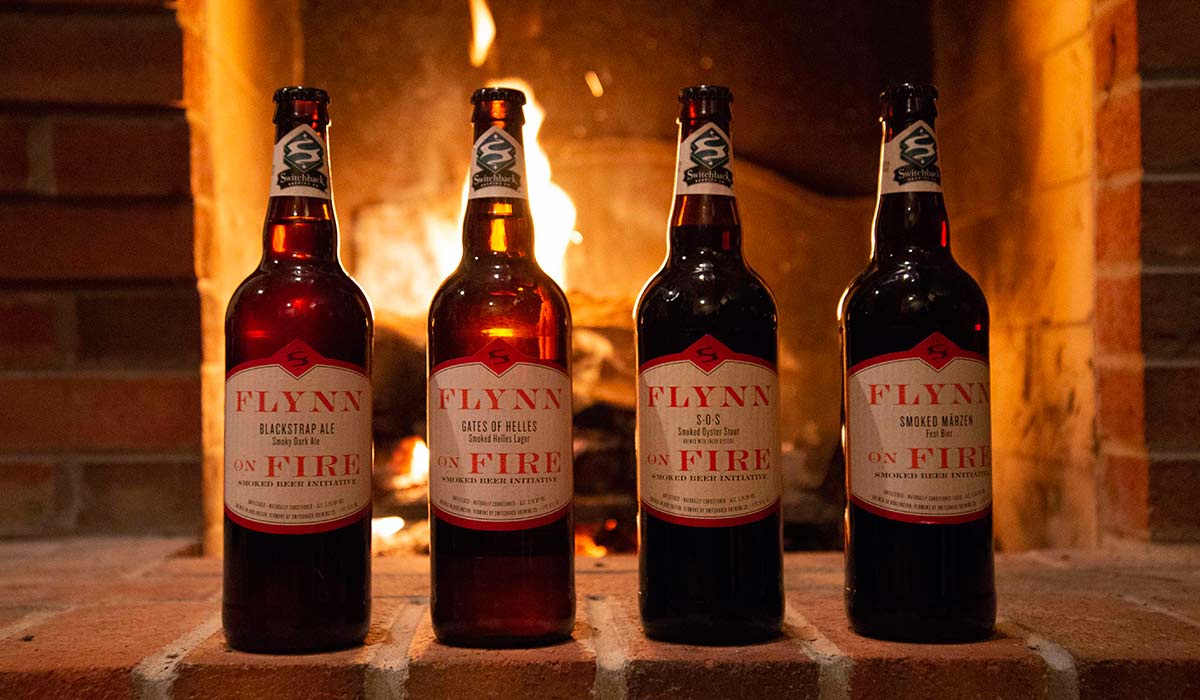 "First and foremost, do not judge a smoked beer until after the third sip, minimum," says Switchback's Cherry. "In Bamberg they'll tell you to wait until your third beer to judge, but the principle is the same. The first sip is surprising, and you will be hyper-focused on the smokiness. The second sip brings the realization that there is more going on in the beer than just smoke. On the third sip you just enjoy the wonderment."
Summer Pairings for Smoke Beers from the Breweries that Make Them
Smoke beers will always have a place at the table during the winter months given that they are often rich and comforting, but their smokiness can accompany foods during warmer seasons as well.
"I like to think of smoky beers as the meat on a charcuterie board," says Pearl Street's Plourde. She lets them take the place of meats like prosciutto and pairs them with a mix of cheeses and fruits for an afternoon of sipping. She also suggests pairing smoke beers with summer salads because the richness of the beer can balance out a lighter meal.
(Find: A US Brewery Near You)
Cherry also favors cheese for pairing Switchback Brewing's BISOU, smoked French-style saison. He chooses the nutty, sweet Les Pyramids goat cheese from Lazy Lady Farm in Vermont.
"Prepare to be transported to the French countryside, enjoying your beer, cheese, and baguette on a veranda overlooking the farms in the valley below," he tells us.
As for Alaskan Brewing Co.'s Smoked Porter, Kline says, "Without a doubt, our Smoked Porter is best with, and in fact was designed to pair with, smoked salmon. Our Alder wood smoked malts combine with the sweet malt flavors of the porter and that works to highlight and stand up to the intense smoky flavors of freshly smoked Alaska salmon."
Hansen suggests pairing Short's hop-smoked My Good Boy with grilled meats that could otherwise be smoked, such as steaks, ribs, burgers and bratwursts because it allows the beer to bring the smoky flavor.
While that sounds delicious, you'll want to save some room for the final course. He summarizes his pairing recommendation by saying, "For dessert, something salty or chocolatey, like bacon bourbon brownies or salted caramel pie."
Now that sounds like a smoke beer pairing home run we can agree with!
CraftBeer.com is fully dedicated to small and independent U.S. breweries. We are published by the Brewers Association, the not-for-profit trade group dedicated to promoting and protecting America's small and independent craft brewers. Stories and opinions shared on CraftBeer.com do not imply endorsement by or positions taken by the Brewers Association or its members.