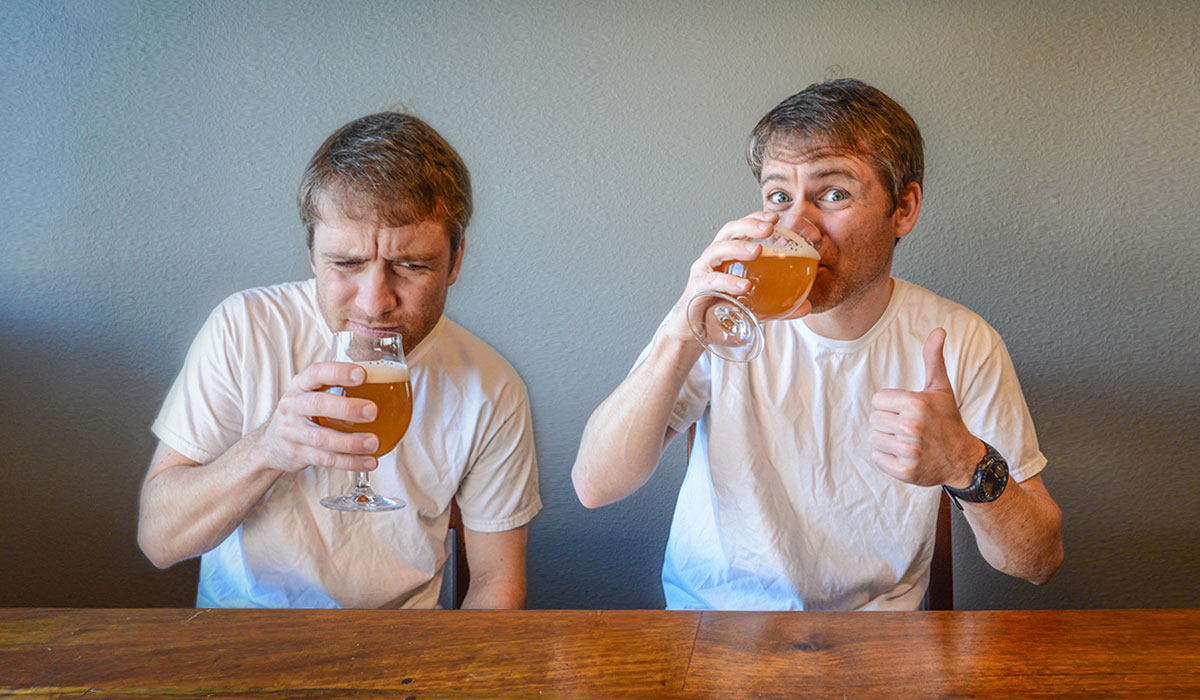 The Grinch Who Stole My Beer: Turning Skeptics Into Believers
As you and your group of merry beer lovers go about your festivities for the season, you discover the unthinkable. You approach 10 craft beers aligned with taps all aglow, and you hear a person from your group utter, "I don't like craft beer."
Gasp! What do you do?
While you might be quick to question said person's acceptance into your group, it's actually a great opportunity to turn a craft beer skeptic into a believer.
Enter: Cindy Brew-Who
Think about the reason you decided to give craft beer a try. Whether you graduated from the world of macro beer or crossed over from wine and spirit land, you landed in Craft Brewville and you're here to stay. Now you've got a big job on your hands: embody Cindy Brew-Who and help others believe in the spirit of small and independent beer. Here's where to start.
(READ: 3 Things You Should Never Say to a Craft Brewer)
Step 1: Why Do People Like Craft Beer?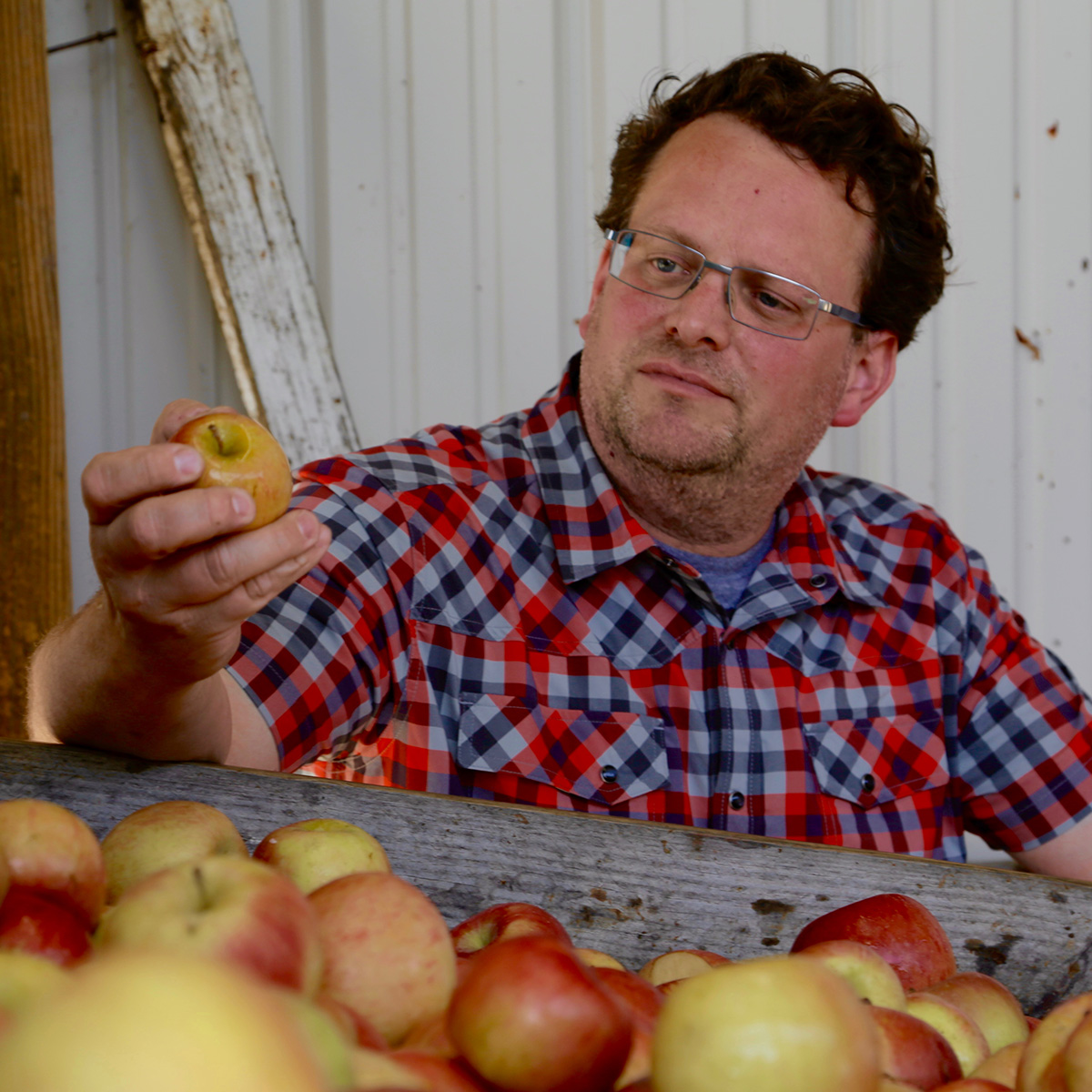 The answer can be a perfect conversation starter for the skeptics in your life.
For John Trogner, co-founder and brewmaster of Tröegs Independent Brewing in Hershey, Pennsylvania, it's a question he gets a lot.
"I usually start with a brief explanation of how we take ingredients, taste them, and then transform them into beer. Craft beer to me is taking that basis and thinking through what we can do creatively," he says. "I like to think it's the pioneering spirit of a brewer."
Bill Covaleski, co-founder and brewmaster of Victory Brewing Company in Downingtown, Pennsylvania, suggests impressing the unknowing with facts.
"At the Great American Beer Festival, there are 98 different styles of beer that are judged. And that's not even factoring in all the sub-categories. Typically, there's four main ingredients used to make beer. If I didn't know anything about beer, that would make me kind of curious. I'd be like 'Those four combinations can go in that many different directions?' I think data like that would be a good thing to put in front of people," he explains.
A number of routes exist that you could take to educate the non-believer or the naïve, but it's a necessary first step in your journey through Brewville. Consider what craft beer means to you and use that as a catalyst for starting the conversation.
(READ: 7 Beer Books Beer Lovers Will Enjoy)
Step 2: Figure Out the Flavors They Like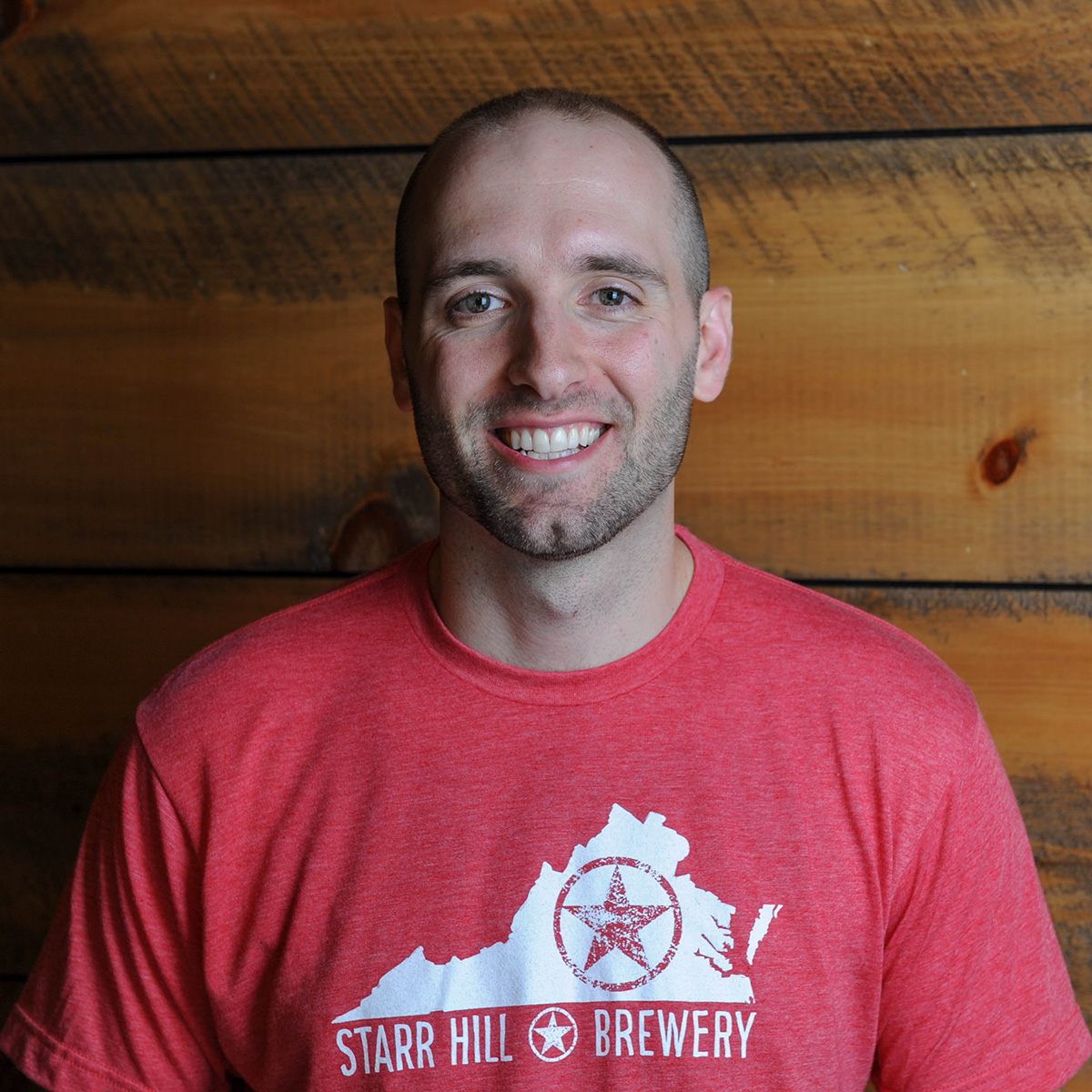 From your grandmother who enjoys eggnog to your aunt, a self-proclaimed wine connoisseur, we know that everyone's taste buds are different. That's why humans have approximately 10,000 of them. If you're going to convert a craft beer skeptic, the next thing you have to consider is discovering which flavors they like.
"When people say they love macro beer or if they simply don't like beer at all, their mindset is 'I have this picture of what craft beer is and I don't like it.' So it's important to figure out what they like. Do they like coffee or sour drinks? Do they like bitter, fruity drinks or a certain type of bourbon? Guide them towards the beer that might reflect that. Anyone who knows craft beer understands there's a huge range in tastes and flavors," says Trogner.
A great way to figure out what someone likes is by conducting a blind taste test. Jack Goodall, marketing manager of Starr Hill Brewery near Charlottesville, Virginia, says he runs this exercise at music festivals.
"I'll give someone a taste and won't tell them what it is they're sampling. One beer in particular that comes to mind is our summer seasonal which is a grapefruit session IPA called The Hook. Consumers will get some of the fruit characters out of it but they'll be really shocked when they hear it's an IPA. They're typically surprised they enjoyed it as much as they did. These blind taste tests give people a way to come in with a lower guard and have more open eyes; it's a good education opportunity," he explains.
Consider doing a blind tasting with your friends. It doesn't matter if you're warming barstools at your favorite brewery or hosting a holiday party with your own beers lining the refrigerator doors — the key is to be able to present a craft beer without the pre-judgment.
(READ: New Report Reviews the Year in Independent Beer)
Step 3: Best Beer Styles for New Beer Lovers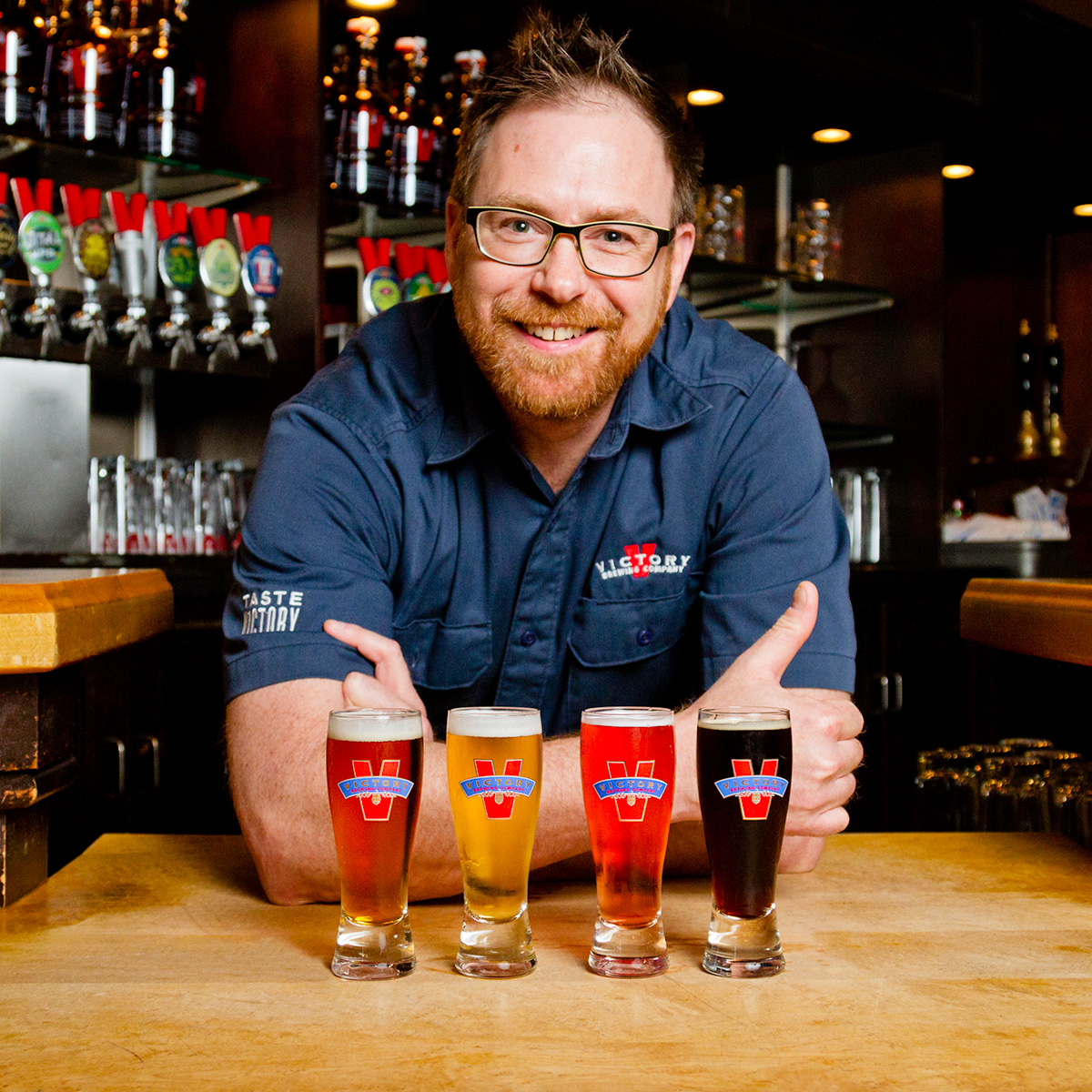 Now that you've moved past the initial education phase and achieved a good idea of what flavors appeal to your friend's taste buds, it's time to consider which beer style to suggest. Here are a few ways to approach Step 3.
Avoid Big, Bitter Flavors at First
"One idea I'd suggest is to introduce our lowest gravity lager called Victory Helles Lager. The thought process there is that the person already likes a modern [macro] beer, so they don't want something that has too much bitterness or fruit, so we steer them in a direction that's going to be mellow and have a decent amount of malt characteristics. It's probably more than they're accustomed to but fortunately, malt is the sweeter of the components so they're not going to get a hop bite," says Covaleski.
Goodall also suggests starting with a lager.
"If you were looking at someone who really likes macro lagers, we'd certainly point them in the direction of one of our lighter lagers or a really light, refreshing ale. Historically we've got our Jomo Vienna lager which is kind of a more malty style, similar to a Yuengling, which obviously a lot of people have had. So we give them a baseline that they can compare to which is helpful," he says.
Trogner agrees.
"Not all craft beers are about in-your-face hops or malt. I always suggest our Sunshine Pils as a style to ease the macro drinker in and reinforce the beauty and complexity of a well-done pilsner," he explains.
(READ: Revolutionizing the Future of Chocolate Beers)
Turn to Belgian-Style Ales
If a lager doesn't do the trick, you could sing the praises of styles that are less "beery" to a newbie, yet share flavor characteristics of wine or spirits. For example, Golden Monkey, a Belgian-style tripel, is Victory's most popular beer.
"This is a pretty good suggestion for someone who says they don't like beer because it doesn't have a whole lot of 'beerness' to it. It's golden in color and it's got good carbonation. But right from the start, the nodes and the sensation of the flavor are very 'un-beerlike,'" Covaleski explains.
For the coffee drinkers or champagne lovers in your life, Trogner has a few other suggestions.
"We have Jovial, a Belgian-style dubbel, with caramel malt sweetness which provides a mild transition. Or LaGrave, a triple golden ale, which is subtle and prickly from carbonation that reminds you of a glass of champagne," he says.
The Grinch is Bitter – is Your Beer?
"People always assume that hops means bitter," says Goodall. "But there's been so many advancements, not just in the techniques that brewers have, but the varieties and qualities of hops themselves, so there can be IPAs that are extremely light, refreshing and not super bitter."
The lesson here? Don't be afraid of the IPA.
(TRAVEL: A Beer Geek's Travel Checklist)
Step 4: Make it an Experience 
In the end, craft beer is really about the experience. If you want to ensure someone stays a craft beer believer, you have to consider all aspects of that experience.
Food
"Everybody eats. People often have preferences in terms of what flavors they like and what they dislike, but not everybody drinks beer," says Covaleski.
We all have those people in our lives who rave about the burger and sweet potato fries at the trendy cafe they just checked out. Why not consider using food as an entryway into the world of craft beer?
Food and beer combinations are often underrated. Wine and cheese are a perfect combination — so is Starr Hill's Grateful Pale Ale and Thai green curry and Camembert cheese and lemon meringue pie. If you can associate certain food experiences with beer experiences, you're creating a connection on a deeper level that skeptics can latch on to.
Presentation
Bottle, can, or draft? Arguments can be made for all (and it does depend on the circumstance) but if you want to keep someone hooked on craft beer, presentation matters.
"I think the draft is an experience. The fact that the foam is right there, the aromas are coming right off it and your nose determines the flavor before it even touches your tongue creates a positive experience," said Covaleski.
Drinking craft beer out of a glass has benefits beyond presentation. CraftBeer.com Publisher Julia Herz explains using a glass "ensures the carbonation heightens the aromatics, and leaves the craft beer with a fuller collar of foam."
Seasonal
For some folks in Central Pennsylvania, the release of Mad Elf from Tröegs, a ruby red ale with notes of cherries, honey, cocoa and cinnamon, defines the holiday season even more so than the Jingle Bell Rock blaring from supermarket speakers. This seasonal tie can help transition people from one beer to the next.
"If someone doesn't truly understand yet what they're tasting, but let's say, have had a good experience with Mad Elf, come January they might say 'I remember Tröegs; what's this Nugget Nectar they have out now?'" Trogner says.
(READ: 8 Barrel Aging Life Lessons)
Occasion
There are no real "rules" when it comes to enjoying beer. Drink stouts in the summer, enjoy Belgian-style wits in January — that's up to you. But as a new beer lover continues on her journey, she'll find that some experiences call for just the right beer.
"We recently brewed a new golden ale this summer to test out at music festivals. The idea was that it'd be perfect for a super-hot day when people are outside and need something they can enjoy, but it's not going to exhaust their palate with a big IPA," says Goodall.
As we embrace the occasion that is the holiday season, it's important to remember the doors that craft beer has opened for you and the reason you want others to reap the same benefits. From the moment you start the conversation, to finding out what flavors are appealing, to introducing different styles and eventually, keeping your friends hooked, there's a little something everyone can take away.
With these tips in mind, it's my hope that the skeptic who wouldn't have touched a craft beer with a thirty-nine-and-a-half foot pole just ordered an American imperial stout in a snifter glass.
Cheers, Mr. Grinch.
CraftBeer.com is fully dedicated to small and independent U.S. breweries. We are published by the Brewers Association, the not-for-profit trade group dedicated to promoting and protecting America's small and independent craft brewers. Stories and opinions shared on CraftBeer.com do not imply endorsement by or positions taken by the Brewers Association or its members.