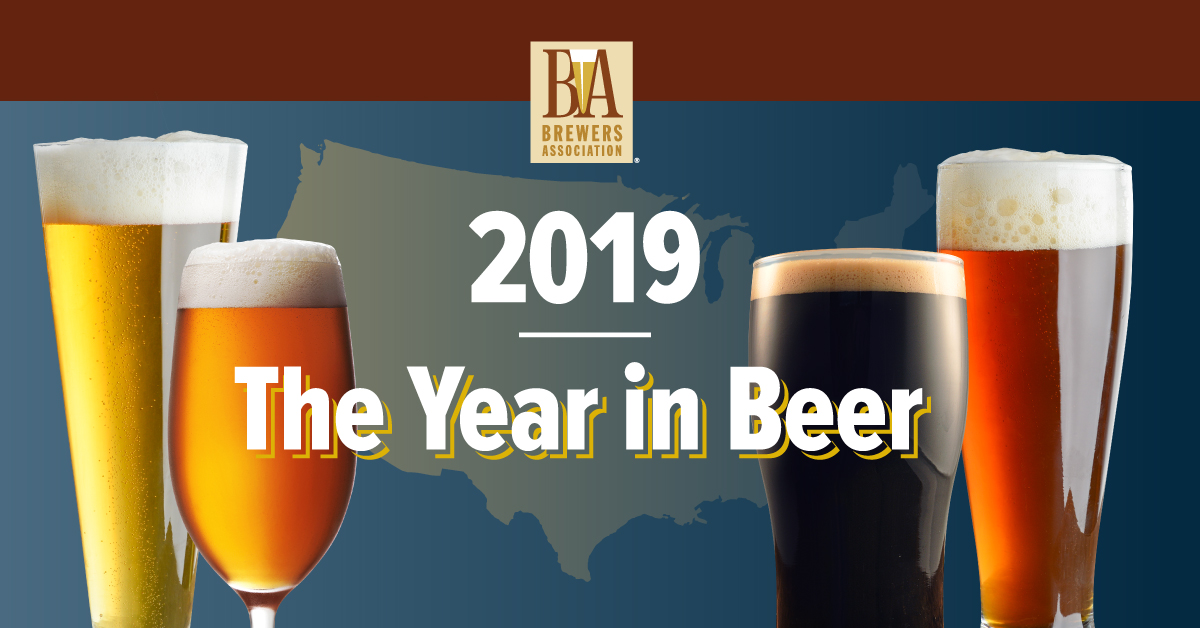 Highlights of Craft Beer in 2019 (Infographic)
In 50 years, when beer historians look back at craft beer in 2019, they'll find a few big themes: competition, independence and celebrating the roots of this incredible craft brewing community.
The Brewers Association (BA), the trade group for small and independent U.S. craft breweries and publisher of CraftBeer.com, is crunching the numbers and releasing its highlights of craft beer in 2019.
Growth Amidst Competition
The craft beer industry is increasingly more competitive. As of late 2019, the BA says the number of breweries operating in the U.S. has surged to a new milestone high, surpassing 8,000. Once the organization finalizes its data in early 2020, it'll release the actual number, but the BA says "it's certain" the number is above 8,000. The competitive market led to more closures, too; the BA estimates 300 breweries closed in 2019.
Even as the market becomes more competitive, craft brewers continue to collectively produce more beer. The BA won't finalize its data until early 2020, but the group estimates craft brewers increased production volume 4% over last year.
Independence Matters
The first ever National Independent Beer Run Day in July. The inaugural Small Brewery Sunday during Thanksgiving weekend. At the heart of both of these new beer holidays was the call for beer lovers to seek the seal—the Independent Craft Brewer Seal that certifies a brewery is indeed a craft brewery.
Since the BA released the seal in June 2017, more than 4,700 brewing companies have adopted it. [Fun fact: Delaware has officially become the first state to have full adoption; all 21 breweries in the state have signed on.]
Celebrating Craft Beer's Roots
2019 is the year the story of America's craft brewers went on display for history (and beer!) appreciators at the Smithsonian's National Museum of American History.
The museum recently re-opened its "FOOD: Transforming the American Table" exhibition with its new "Brewing a Revolution" display, which chronicles the contributions of craft brewers in America. Historian Theresa McCulla, curator of the American Brewing History Initiative, a project supported by the BA, has spent the better part of three years collecting oral histories and cool items from the industry's pioneers, which are now on display as part of the nation's history.

Read more about the year in craft beer on BrewersAssociation.org.
CraftBeer.com is fully dedicated to small and independent U.S. breweries. We are published by the Brewers Association, the not-for-profit trade group dedicated to promoting and protecting America's small and independent craft brewers. Stories and opinions shared on CraftBeer.com do not imply endorsement by or positions taken by the Brewers Association or its members.