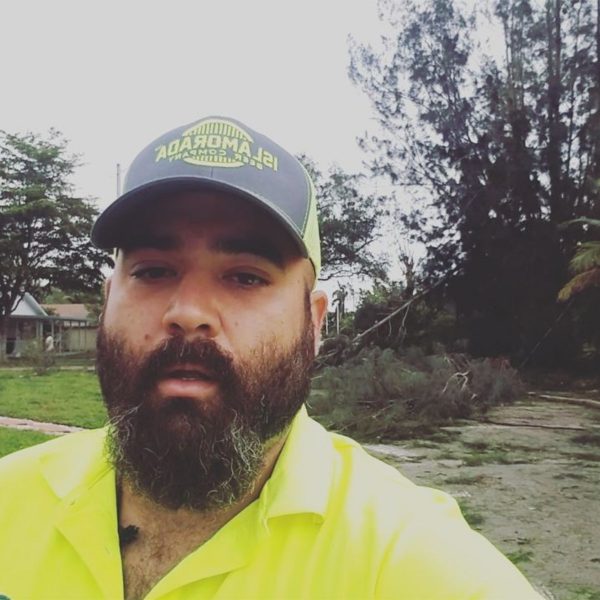 Florida Breweries Survey Damage after Hurricane Irma
Hurricane Irma has left Florida a mess. Electricity is out for more than 13 million Floridians as of Tuesday and gas is running low — a pain point not only for people who stayed but also for evacuees itching to get home.
The hurricane's impact on Florida breweries is as varied as it is on Florida homes. Irma's first U.S. landfall came Saturday in Cudjoe Key in the lower Florida Keys. A little further north, Islamorada Beer Company's Jose Herrera announced on social media Monday that they were teaming with two boat companies to take supplies to Marathon.
(READ: As Florida Runs Out of Bottled Water, Breweries Offer Help)
"Shelters are full and they are under water," he says. "Time to step up for the place we all love, we need water, food, clothes, anything."
You can see drop off locations, including the brewery's Fort Pierce location, here on social media. (See the full video at the end of the article)
In Jacksonville, where first responders rescued more than 350 people from a swiftly rising St. Johns River Monday, Intuition Ale Works says the water came right up to their door, but the brewery was "relatively unharmed." Nearby Bold City Brewery also showed photos of flooded streets right outside their front door. Wicked Barley Brewing's beer garden and dock were under water, but they planned to open Tuesday.
While power outages are forcing breweries, like Tampa's Coppertail, to remain closed another day, other Florida breweries that have the ability to open are doing so — giving their communities a place to find food, A/C, and a little breathing room.
(FALL SEASONALS: Offbeat Pumpkin Beers for 2017)
"Our parking lot is a little soggy and we may be a little rough around the edges, but our beer is cold, the AC is on and we should have at least one food truck onsite," Fort Myers Brewing Company announced on Facebook.
Swamp Head Brewery in Gainesville says they were fortunate during the storm, so they're trading bottled water for beer.
"If you have unused bottles of water, we will turn it into beer all week at the brewery by trading you a pint of any of our year round beers for each case of unopened bottles of water you bring in," the brewery says on Instagram. "We will donate all collected water to those areas drastically affected by Irma and in need of clean drinking water."
Along the Gulf Coast, the 941 Food Truck Association of Manatee County is stationed at JDub's Brewing in Sarasota and will be serving free food to law enforcement, EMTs, fire fighters, and utility trade workers who are in the area helping.
It'll be days before the full impact of the storm is known, as rescuers are just gaining access to the harder hit areas, including the southern Florida Keys and Marco Island in Southwest Florida — both areas where the eye of the storm made landfall.
CraftBeer.com is fully dedicated to small and independent U.S. breweries. We are published by the Brewers Association, the not-for-profit trade group dedicated to promoting and protecting America's small and independent craft brewers. Stories and opinions shared on CraftBeer.com do not imply endorsement by or positions taken by the Brewers Association or its members.