Renowned for its recognition as the world's busiest airport, Hartsfield-Jackson Atlanta International Airport has provided travelers fond of ales, lagers and southern-inspired cuisine a temporary retreat at the end of Concourse D before departures — Chicken + Beer. To further boost the cool points of this eatery, its name pays homage to actor, entrepreneur and megastar rapper Chris "Ludacris" Bridges' 2003 multi-platinum album Chicken-n-Beer because, well, he's a co-owner.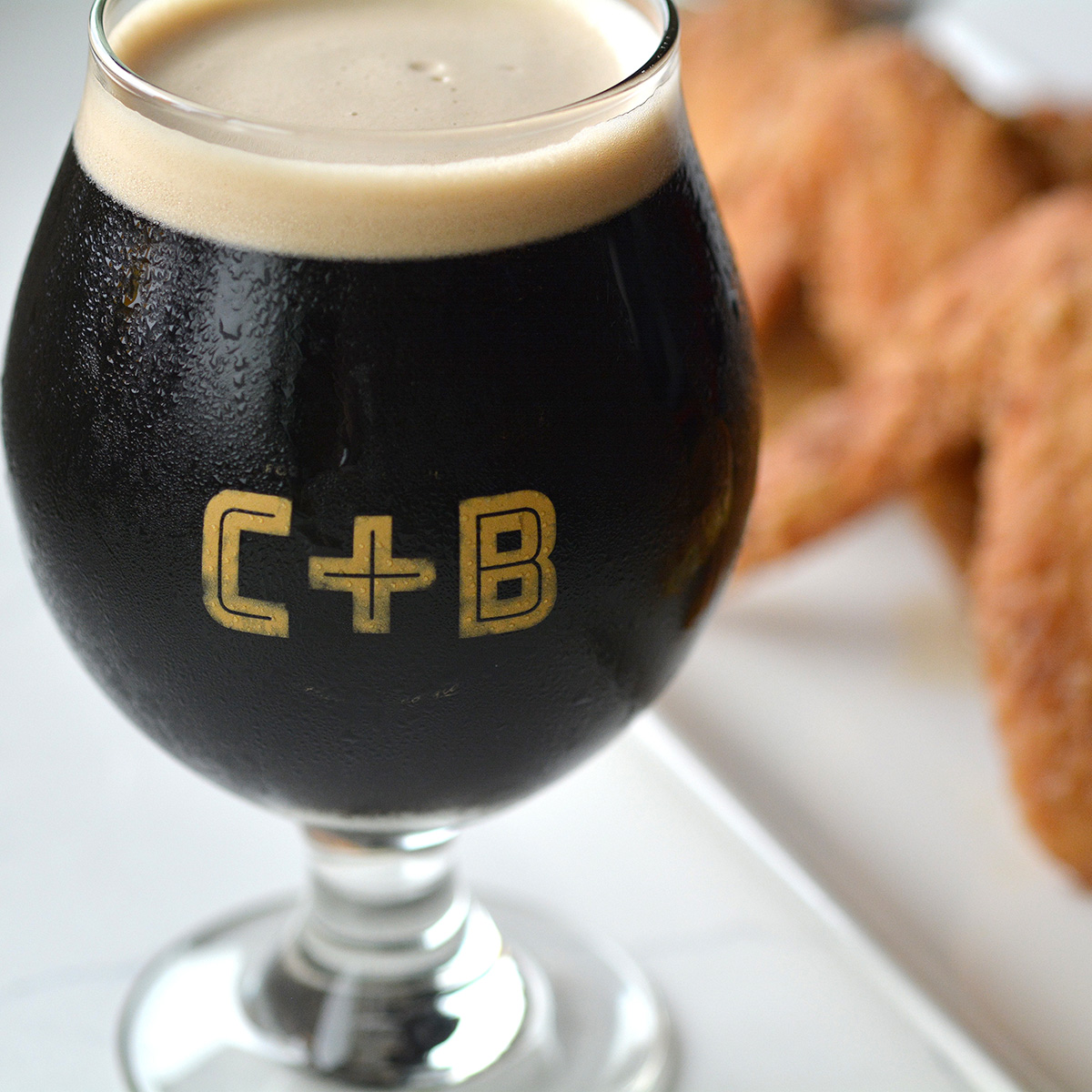 Partnering with culinary giant Jackmont Hospitality, "Luda" wanted Chicken + Beer to provide the bustling crowd of flying globetrotters with a dining experience respective to the South's down-home cuisine paired with brews solely sourced from Georgia's independent craft breweries. In December of 2016, its doors opened to a 90-seat operation based specifically at Gate D5. The concept has been well received by both gourmands and especially craft beer advocates.
(READ: How to Host a Bottle Share)
Chicken + Beer Beverage Director Ramsey Kashlan says, "It's important to me that we keep everything Georgia local. Our main goal behind the bar is to engage all our guests. To do this, we needed to understand what they would typically drink at home and have them try something new brewed in our state. For instance, Wild Heaven's Emergency Drinking Beer has successfully swayed your typical Bud Light drinker waiting on their flight to depart." He adds, "Since updating the menu last month, we have seen a large demand for Scofflaw Brewing's POG Basement and Arches' Unseasonal lager."
"It's important to me that we keep everything Georgia local. Our main goal behind the bar is to engage all our guests." Ramsey Kashlan, Chicken + Beer
To further distance themselves from other liquid offerings throughout Hartsfield-Jackson, Chicken + Beer recently collaborated with the aforementioned Arches Brewing Company located just five miles away from the airport in Hapeville, Georgia, to create the "Paths Across Bridges" Barrel-Aged Russian Imperial Stout exclusively for the restaurant. Cutting no corners, the "Paths" was aged for eight weeks in cabernet barrels, resulting in a silky, complex stout boasting notes of coffee and dark chocolate pouring at a potent 10.8% ABV. Extremely limited, its keg was empty within a week.
Ludacris undoubtedly knows how to command the camera and is a master lyricist, but where does he stand on beer? "Luda is a huge fan of beer," Kashlan informs. "He doesn't limit himself to just one style. Typically, whether he's dining in here at Chicken + Beer or out to dinner elsewhere, he will pair his beer with the entrée, so he makes sure he is familiar with as many flavor profiles as possible."
(VISIT: Find a U.S. Brewery)
Concluding the interview, Kashlan shares one of his favorite Chicken + Beer pairings. "I have worked with my executive chef Deandre Kitchen to determine which beers I think pair best with each meal," he says. "After extensive research — and days of food comas — one of my favorites is [Creature] Comforts' Reclaimed Rye with our chicken and waffles. This amber pairs flawlessly with the light, buttery waffles and perfectly fried chicken. This, along with the sweet bourbon maple syrup, is the way this popular southern duo should be eaten."
CraftBeer.com is fully dedicated to small and independent U.S. breweries. We are published by the Brewers Association, the not-for-profit trade group dedicated to promoting and protecting America's small and independent craft brewers. Stories and opinions shared on CraftBeer.com do not imply endorsement by or positions taken by the Brewers Association or its members.