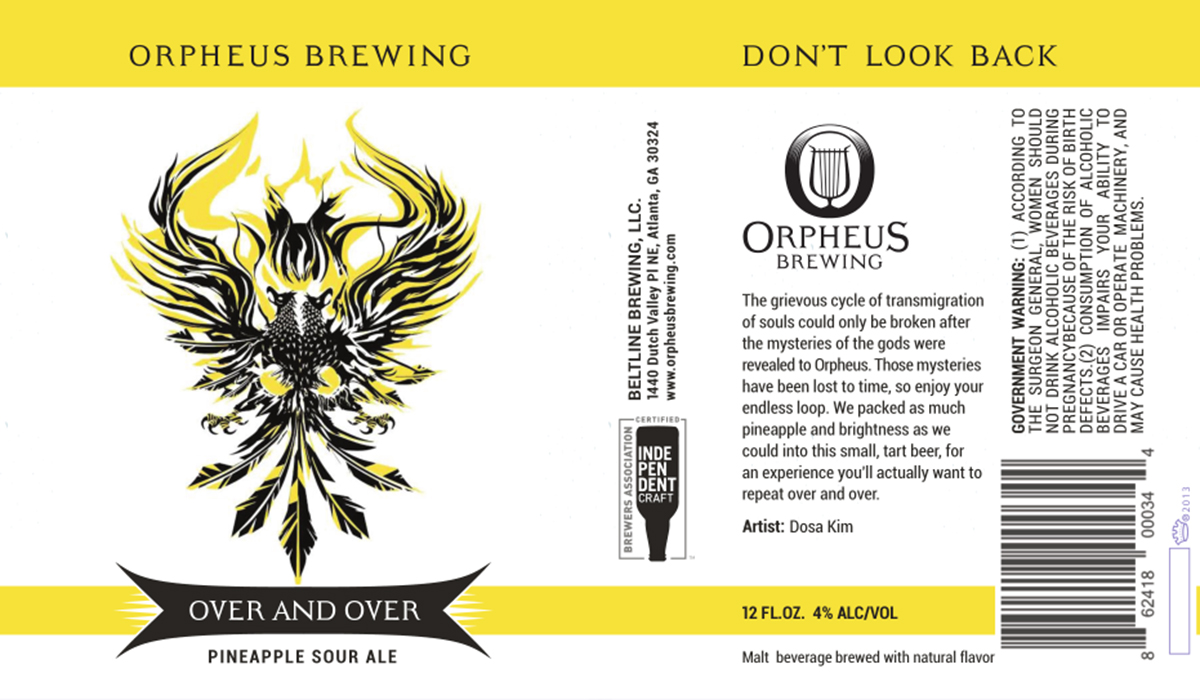 New Seal Pops Up on Craft Beer Labels and Bottle Caps
It's been a big week for the new independent seal for craft brewers as more breweries are showing off new label art — and more — featuring the logo.
The Brewers Association (BA), publishers of CraftBeer.com, unveiled the new seal for independent brewers in late June. The seal is an upside down bottle, which symbolizes how American craft brewers have turned the beer industry on its head.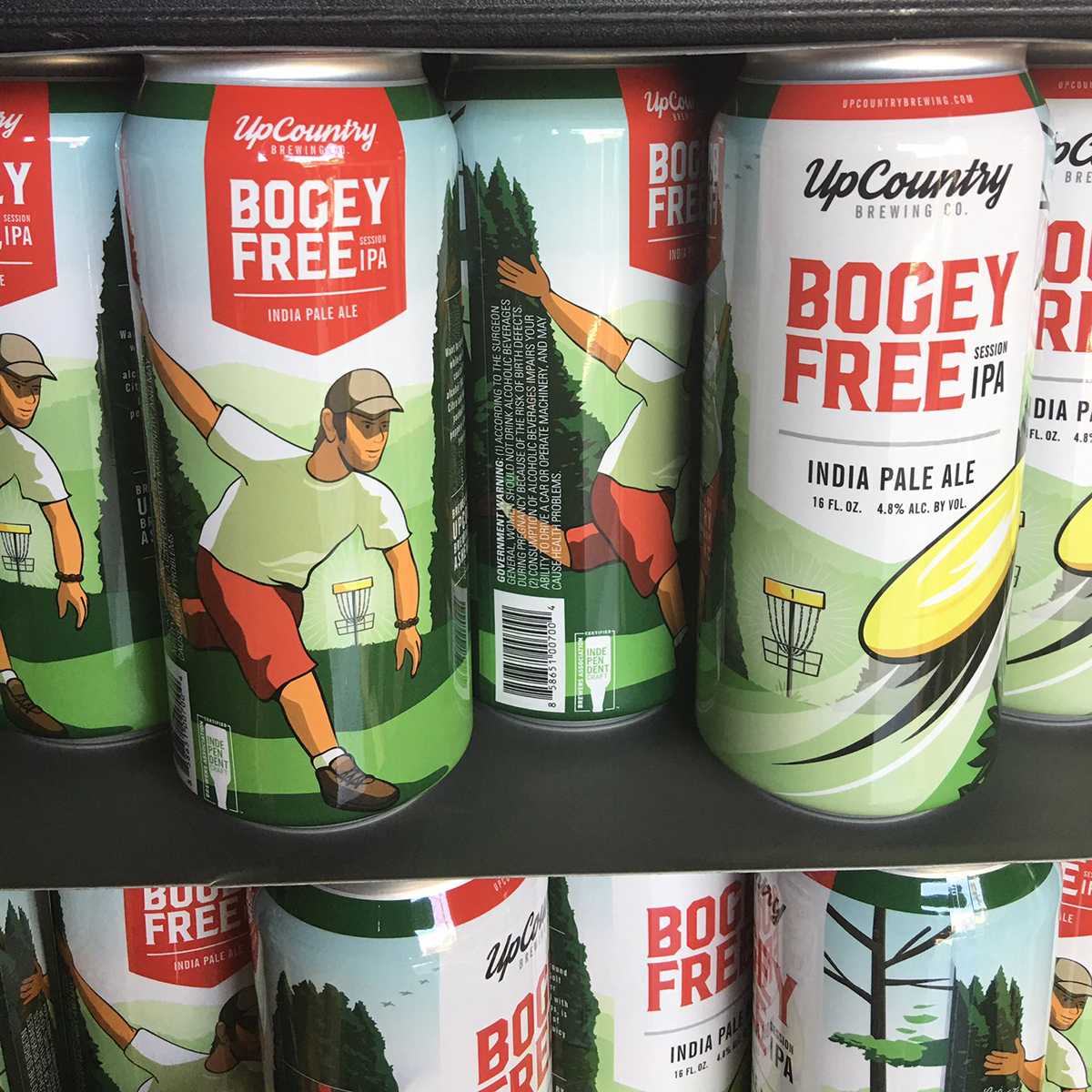 It'll likely be a few months before you regularly see the logo on beer labels at the store, but some early adopters are adding it to artwork on new releases. (Between you and me, seal sightings are turning into a fun office version of "I Spy" for us.)
(VISIT: Find a U.S. Brewery)
One of those breweries is Atlanta's Orpheus Brewing. This week, they announced Again and Again, a new year-round pineapple sour ale. They posted the new label on Facebook, and observant fans spotted the new seal on the artwork.
John Cochran, the founder of Asheville's UpCountry Brewing, tweeted photos of new cans of Bogey Free Session IPA on Wednesday.
"Stoked to put this on our cans," he added, attaching a close-up photo showing off the seal on the can.
We also spotted the seal on label art for a new collaboration beer from Warped Wing out of Dayton, Ohio, and Cincinnati's Listermann Brewing Company. The breweries release Cuvée De 75 — a nod to Interstate-75, the main artery that connects the cities — Saturday.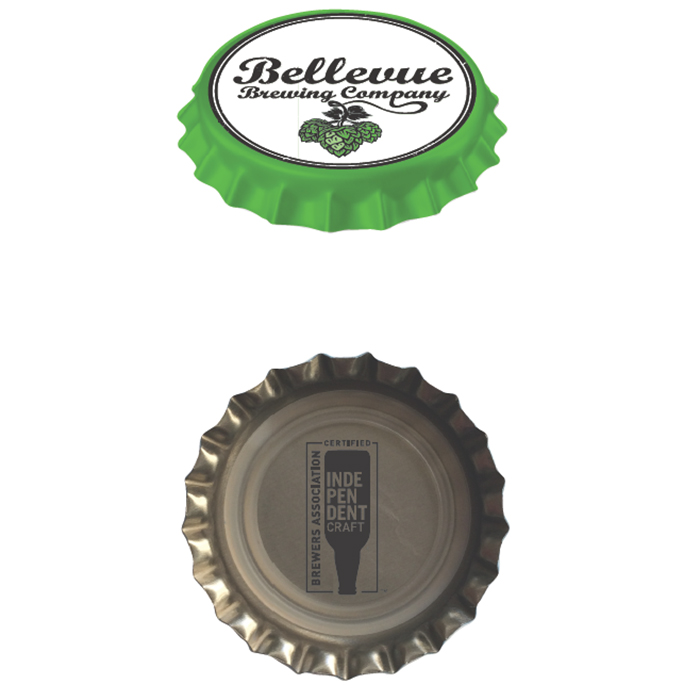 Labels aren't the only place you'll see the new seal. If you grab a bottle from Bellevue Brewing Company, check under the cap. The Washington state brewery is putting the seal under their bottle caps.
(SEASONALS: 11 Summer Beers for People Who Appreciate the Classics)
When Will You See the Seal?
The BA unveiled the seal June 27. Since then, more than 1,170 independent brewers have already adopted it – and that number grows every day. (You can check out the running tally at the bottom of this page).
Breweries who adopt don't have to be BA members, but they do need to meet three criteria: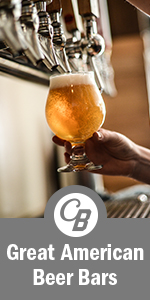 1. The brewer must fit the BA craft brewer definition: 2. They must have an active TTB license to commercially brew beer in the U.S. 3. Breweries sign a licensing agreement that covers many bases. If a brewery sells, they'll have to remove the logo from their packaging.
Chances are you haven't seen the seal in real life quite yet. That's because most breweries will use up packaging they had in-house before the seal was announced. Then they'll transition to new packaging (they won't need to re-approve label designs with the TTB).
Where have you seen the seal? We'd love to hear about it.
CraftBeer.com is fully dedicated to small and independent U.S. breweries. We are published by the Brewers Association, the not-for-profit trade group dedicated to promoting and protecting America's small and independent craft brewers. Stories and opinions shared on CraftBeer.com do not imply endorsement by or positions taken by the Brewers Association or its members.