Every surfer knows that the biggest and best wave of a set is the third wave.
[newsletter_signup_box]
So when friends who met in the surf town of Ocean City, Maryland, (OCMD) 30 years ago decided to start a joint bank account to fund their homebrewing supplies, 3rd Wave was the name they chose.
Little did Lori Clough and Suellen Vickers know at the time that the name would someday adorn T-shirts, hats, glasses, cans and a building in the small town of Delmar, Delaware, just 30 miles from Ocean City.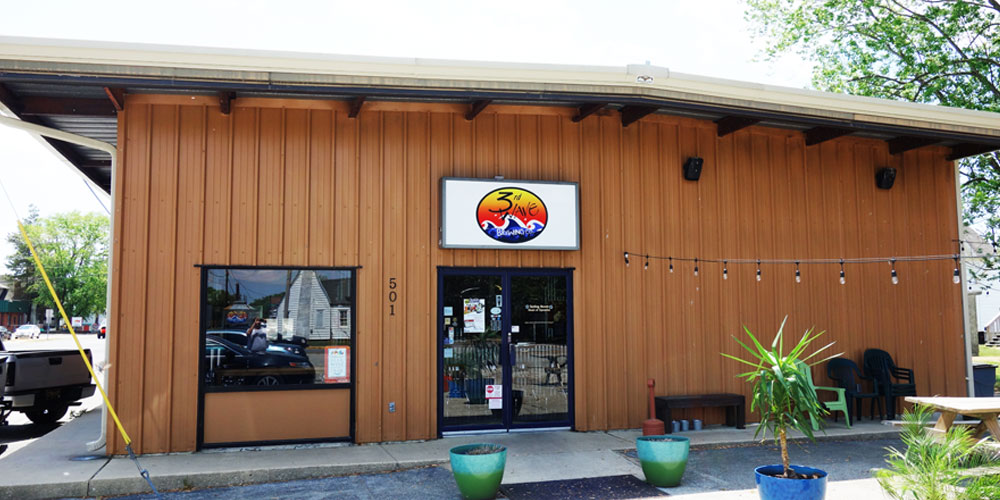 Catching the Homebrewing Wave
After Clough spent some time in Ireland, she realized that craft brewers reign in most of Europe. Upon returning home, she reconnected with her old pal Vickers and, inspired by her travels abroad, persuaded Vickers to try a home-brew kit.
"It's a lot like buying a cake mix. You will always make the same cake," says Clough as she describes her first go-around with homebrewing. "I have a science degree and realized it's all just a chemical equation. So instead of just brewing your standard kit beer, I went in on my third visit and asked for all grain."
(Find: A US Brewery Near You)
With a little fine tuning, a changing of this and that and making the temperature just right, they created a beer they liked. Within three months, that bank account was created to continue to fund their new beloved hobby.
"We wanted a way that we could each add a little bit of money every month so we could purchase supplies. We just picked the name 3rd Wave because we had met in OCMD where surfing is popular," Clough says.
When asked about the sport, Clough came clean.
(More: 10 Beertography Tips from the Pros)
"We are both terrible at surfing. We met in the early 80s and it was the thing to do in Ocean City. My board is now just hanging up above the bar," she says.
After a little more practice and a humble belief that their beer was quite good, Clough and Vickers decided to throw a party to see what others thought.
"We invited a bunch of people who weren't really into craft beer. We wanted honest opinions," Clough says.
Sure enough, the beer was a hit.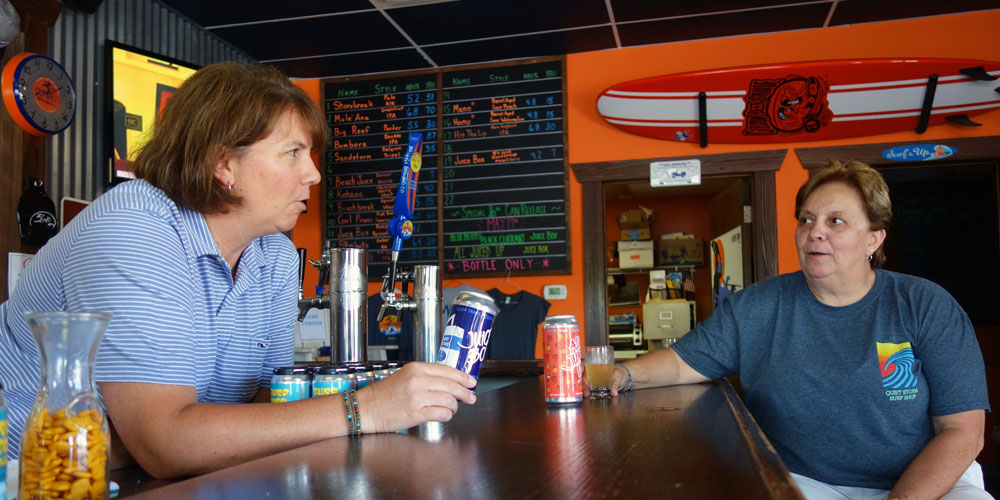 Diving in to Owning a Brewery
While homebrewing, Clough and Vickers met some helpful people, especially the guys at Evolution Brewing, who soon outgrew their space in Delmar, Delaware, and decided to move 30 miles south to Salisbury, Maryland.
Clough explains, "Suellen called me on a Friday and said, 'Evo is selling the brewery. Do you want to buy it?' I thought there was no way I could buy a brewery! But Suellen said to come over that Saturday and talk about it. By Wednesday, we signed the paperwork.".
(Sip: Summer Craft Beers: IPAs, Lagers, Fruit Beers and More)
Evolution left its brite tank and 10 barrel fermenter in the space for the women so they were ready to start brewing.
"I thought we'd just multiply the recipe and get the same product but that's not the case when you scale up to that size with a recipe," Clough says.
It took a little tinkering and practice but soon 3rd Wave Brewing Co. developed a solid set of five year-round beers and nine rotating seasonals.
The beer isn't still solely the duo's recipes. Clough says they sit down with their staff of seven to come up with new brews. These sometime include "wedding" beers.
(Learn: Beer & Food Course)
"You have to be a regular. It's not something we do for everyone," Clough says. "Basically, you come to us with what kind of beer you want and what ingredients you want in it. You come help brew it and name it and it's yours on your wedding day."
They did this for a young bride whose father once owned the building nearly 20 years ago when it was a grocery, and her groom who worked at 3rd Wave. Ever After was the chosen name of their beer.
Rising With the Tide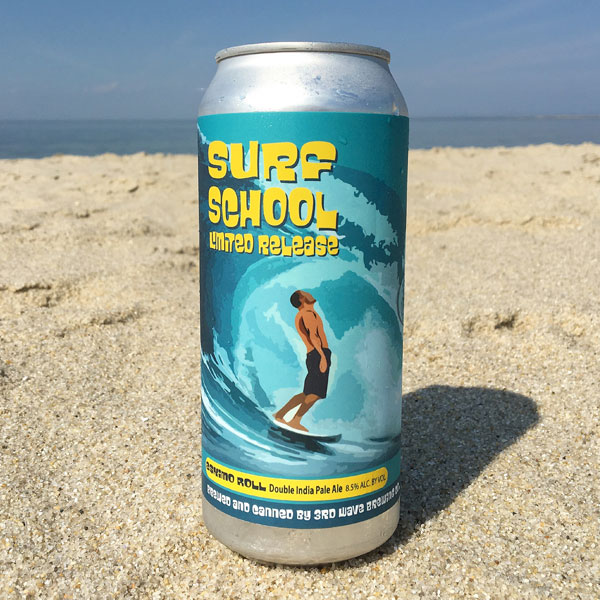 Within just two years, Clough and Vickers added two 20 barrel and five 30 barrel fermenters to the equipment line up, as well as a canning line.
They even added a 2,000 square foot supply room on the back. They plan to create a front covered patio where they can host local bands and food trucks, who currently set up in the parking lot.
(More: What is Craft Beer?)
But the two never let their success get to their heads.
Vickers still works a pediatric orthodontist, and Clough does most of the public relations work, including participating and supporting a number of local charities and even hosting a monthly self-defense class for women.
"It's not all about the big beer events. It's about the smaller things that affect people more," Clough says.
And the self-defense classes? "I have been into martial arts for awhile and I wanted to teach women prevention techniques. It's an important skill to have," she says.
From attempting to switch to local grain, to recycling spent grain to nearby farmers, to still using that home-brew kit for "experimental" beers, Clough and Vickers have taken a rather humble approach to brewing, but just as the third wave rises up from the horizon line for eager surfers, so too does 3rd Wave Brewing rise up into the world of craft beer.
CraftBeer.com is fully dedicated to small and independent U.S. breweries. We are published by the Brewers Association, the not-for-profit trade group dedicated to promoting and protecting America's small and independent craft brewers. Stories and opinions shared on CraftBeer.com do not imply endorsement by or positions taken by the Brewers Association or its members.