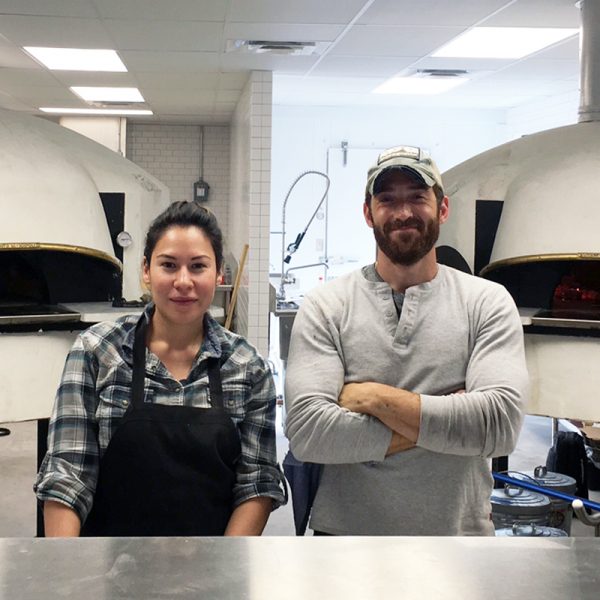 Haymarket Turns Former Michigan Police Post Into New Brewery
Adding a production brewery to augment a successful brewpub isn't necessarily groundbreaking in craft beer these days. But when your new production facility is located two states away, claiming home at a site that once housed a state police post, people start to notice. This January, Pete Crowley, brewer and co-owner of Haymarket Pub and Brewery, will open a second location in Bridgman, Michigan, nearly 90 miles east, and one big Great Lake away, from his original Chicago brewpub.
The new 30-barrel brewhouse, housed in a former Michigan State Police post, will allow for up to 20,000 barrels annually, a massive upgrade from the Chicago site's 1,400-barrel yearly output. The production brewery will enable Haymarket to distribute their core and limited release beers.
The additional capacity makes sense, but why the geographic distance? Haymarket is a staple of the Chicago beer scene. Why not locate the production brewery there? Crowley notes that it wasn't for lack of trying.
(MORE: Think You Know Beer? Try Beer 101)
Finding a Diamond In the Rough
"We were looking to expand and we were looking in Chicago. So we looked at properties all over the city of Chicago and we actually put an offer in on a building just west of our brewery."
When the property didn't accept their offer, Crowley and business partner John Neurauter got creative.
"We got a little, I don't know, frustrated with trying to find a property big enough, with space big enough, in Chicago that we liked," explains Crowley. "Because so many of them are just old, giant warehouses in the middle of nowhere and we wanted something with character, with a little bit of romance and community." So Neurauter suggested they look on the other side of Lake Michigan, where he has a vacation home, where he, Crowley, and their families regularly visit, and where Crowley has contacts within the local brewing community.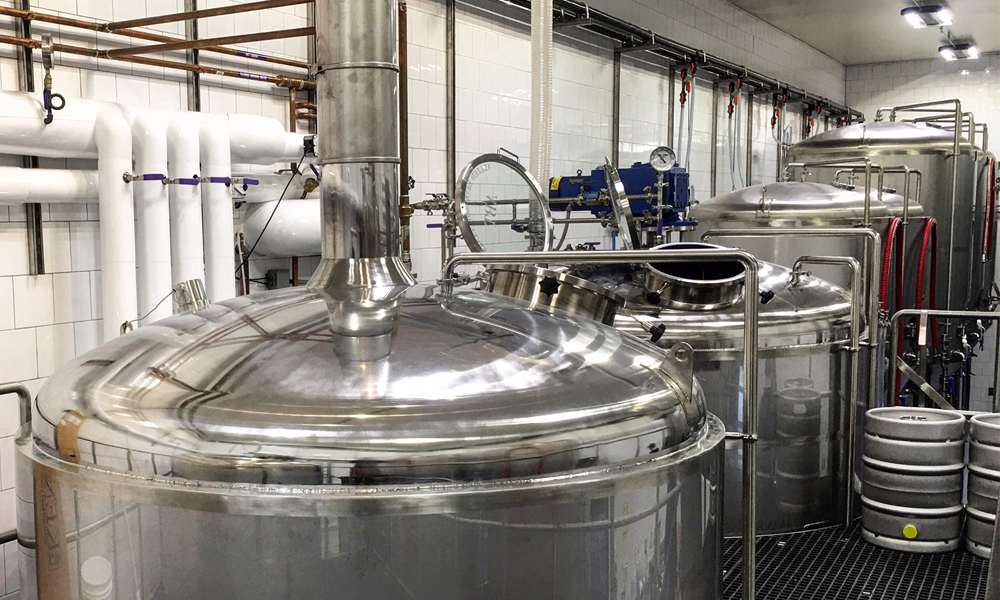 Crowley recounts the day they found their new location. "[Our agent was] driving us around, we're looking at this property, that property. We just wanted a space near the highway anywhere between New Buffalo up to the Stevensville/St. Joe/Benton Harbor area, so it's close enough to Chicago so I can get back and forth because I'm brewing at both places. And at the end of the day, she's like, 'There's this other piece of property that's been available for three years. It's an old state police station — Michigan State Police — and no one knows what to do with it.'"
When they arrived at the site, Crowley and Neurauter knew they had to have it. "As soon as we saw it–it's 18 acres, it's all trees, there's this giant outdoor space, all grass that we could do a couple thousand person beer festival, tons of parking, it's right off the highway. We were like, 'oohhh.' She said, "You see, no one knows what to do with it.' We were like, 'Sold,'" explains Crowley with a laugh.
They bought the property and immediately initiated a $5 million renovation to transform the police station into a functioning brewery. "We gutted the entire inside of the building," explains Crowley. "We had to reinforce the roof because we put the brewery in the middle of where the jail cells were, and they were all bow truss, so we had to put steel reinforcements on each side. And it was all offices and everything, so we really had to redo the entire inside of the facility. And then, in order to have enough room for the packaging and production side, we built a 6,000 sq. foot building on the back end of the [original] building and connected the two. So now we are looking at about 16,000 sq. feet of usable space."
The site isn't all production, though. It was important to Crowley to maintain a taproom where the community could interact with the brewery. The Michigan taproom is smaller than the Chicago pub, but it's comfortable and open. A wall of windows flanks one side of the taproom, beyond which glimmers the stainless steel brewhouse. Through an opening in an adjacent wall, two white Italian wood-fired pizza ovens serve as both a visual centerpiece and the kitchen workhorses. Garage doors along the backside of the taproom open to an extensive beer garden, which overlooks an 8-10 acre protected wetland that came with the property.
(MORE: This Hawaii Brewery That Serves Craft Beer and War Stories)
"We Can Be City Folk or Country Folk"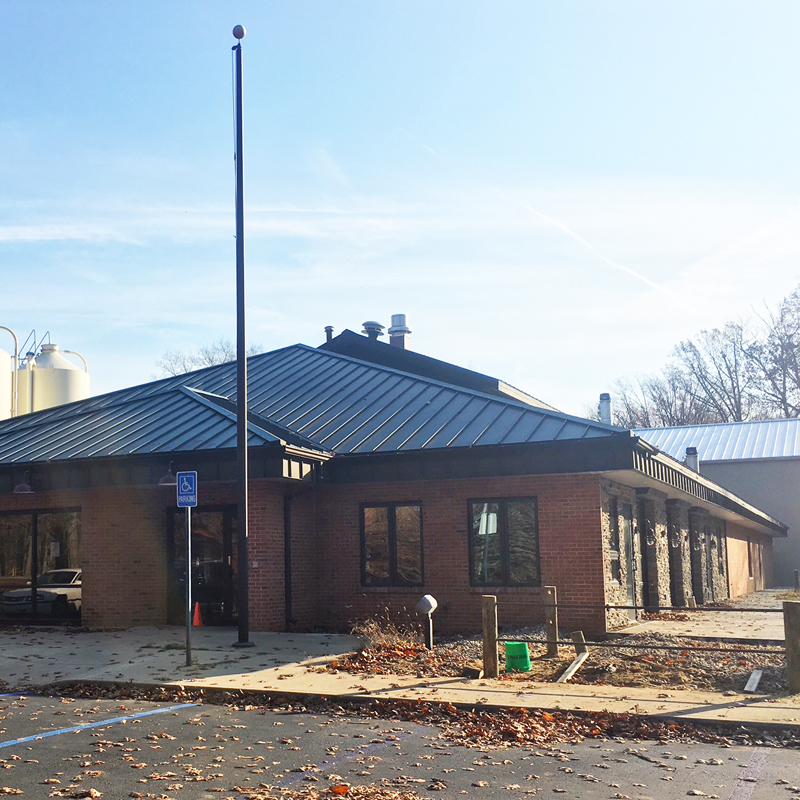 The Haymarket Brewery and Taproom, located at 9301 Red Arrow Highway, Bridgman, Michigan, began producing beer in November and will open in January 2017. Four beers will dominate much of the brewing capacity: the first three, Speakerswagon® Pilsner, Oscar's Pardon Belgian Pale, and Mathias® Imperial IPA, all relate to Chicago's 1886 Haymarket Riot. The fourth, Aleister® IPA, alludes to Aleister Crowley, the infamous British wizard about whom Ozzy Osbourne wrote "Mr. Crowley" and to whom Pete Crowley may be related.
Initial distribution will be limited to southwest Michigan and Chicagoland, although Crowley eventually plans to extend to other Great Lake states. (In an interesting aside, in order to serve his Michigan-produced beers in his Chicago brewpub, Crowley first has to sell his beer to a distributor in Michigan, and then buy it back from the distributor in Chicago.) Because Crowley loves to produce limited release beers, expect to find plenty of taproom exclusives at his Michigan facility.
Crowley will oversee brewing at both sites and relishes the idea of having two very different locations. "The change of pace is really nice," says Crowley. "We can be city folk or we can be country folk within an hour and a half. It's really pretty sweet to have the best of both worlds."
CraftBeer.com is fully dedicated to small and independent U.S. breweries. We are published by the Brewers Association, the not-for-profit trade group dedicated to promoting and protecting America's small and independent craft brewers. Stories and opinions shared on CraftBeer.com do not imply endorsement by or positions taken by the Brewers Association or its members.